Do you need to send a sweet greeting card to your best friend or holiday wishes to your family member halfway around the world? Mobile apps give us a lot of opportunities to create unique and personal cards. You should decide what you want to send, either a cute card or a picture message. Would you like to send a customized, personalized e-card or an old-style paper postcard? There are applications to fit all your needs.
In case a special occasion is coming, and you still have not finished your research paper, do not panic. You can always get help with your research paper at PapersOwl, which is a specialized company for academic writing. Professional writing experts will help you forget about academic troubles.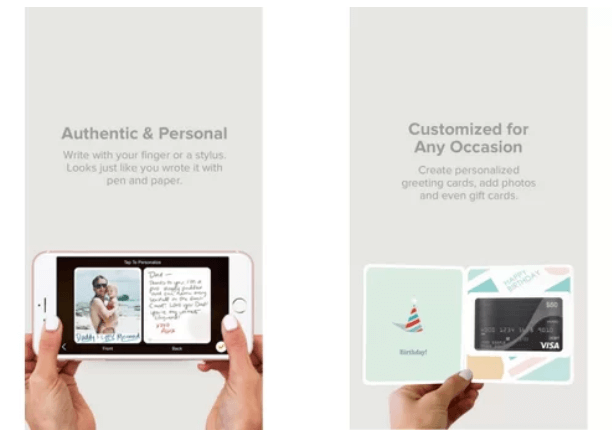 It is a greeting card app, which aims to bring a handwritten and unique look to customizable greeting cards. You can choose a pre-built design, or add your own photo to one of the numerous card frames. Do not to forget to complete your card with a handwritten message on the front/back. A handwritten message can be written up with your stylus or simple a finger. It is possible to mix multiple frames into an accordion-style folding card. There are Other options, such as to add a gift card, delayed delivery, birthday reminders, saved drafts, address book, etc.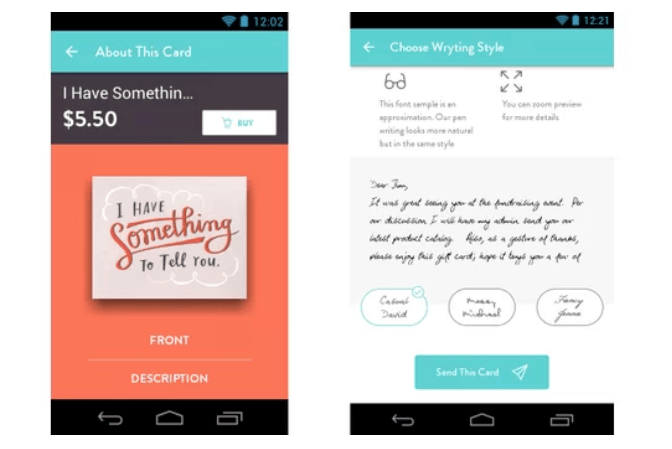 If you want to give your greeting card a handwritten feel but you find it difficult to write legibly in cursive, Handwrytten app is what you need. You can install it both on Android and iOS devices. Just select a greeting card design and type out your sincere message, and the app will use "robotic handwriting machine" to write your message and address the envelope to your beloved person. You will enjoy a variety of writing styles.
Red Stamp Cards is a perfect app for Android and iOS devices, which makes card creation is a snap. There are numerous templates, color customization, and the ability to add your own images/text. The app offers you a set of text templates. Choose the one you like the most and add to your greeting card. You will appreciate a pretty generous selection of design templates and pre-made cards. Using this app, you can commission and mail your greeting card, share or download your card as well.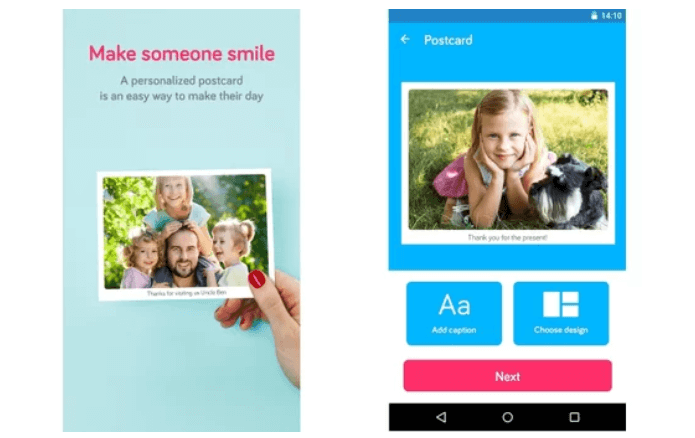 Touchnote Cards is designed for iOS and Android devices. The app will use your own photos as the basis to build your delightful, little greeting cards. Your friends will enjoy receiving such a customized postcard for an important occasion. There are many basic filters, which allow you to tweak the appearance of your card. Besides, customizable messages will allow you to wax poetic. Once your design is fully submitted, you can print the card and delivery to your recipients for a reasonable fee. The interface is straightforward, making it easy to use.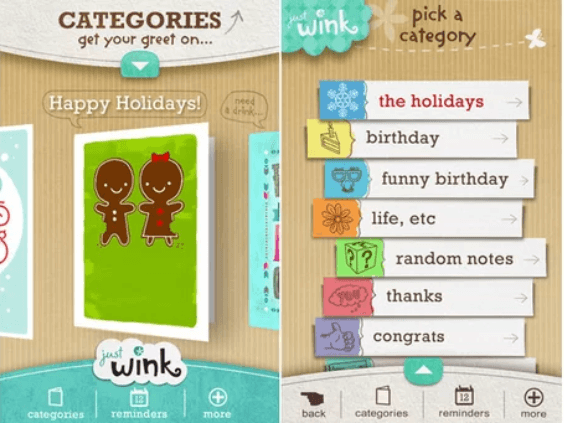 The justWink Greeting Cards app lets users build personalized cards. You can deliver your greeting card via email, Facebook, or SMS. There are many templates, which are arranged into different categories: holidays, birthdays, life, etc. Once you've chosen a card design, you can customize it by adding photos, short messages, signature, or doodle box. You will find categories for all occasion.