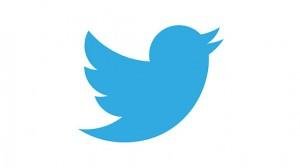 There is no question about it, Twitter is a great website that helps a lot of people and businesses spread the word about themselves. It has gone incredibly mainstream over the years and these days anyone with a smartphone is pretty much guaranteed to be on Twitter. It would be crazy not to take this to our advantage.
Twitter can be fun and challenging, sure.
What about tools that enhance your Twitter experience though? The default user suggestion method Twitter uses is not really all that good. We can overcome this problem with the help of tools that are available for free, to anyone who has a Twitter account.
Twitter Tools for Bloggers – How-To Enhance Your Blogging Career
Take some time to study these website and maybe you can spot a new favorite!
Twellow
Twellow's design over the course of two years has definitely improved by a lot, I'm happy that it has, I have to say. It used to be miserable, but even then, the site provided a great service and it still does. Twellow is the go-to directory for finding Twitter profiles to follow. It currently features a whooping 24,000,000 million users and gives a wide variety of options to find the right people to follow.
Wefollow
Wefollow is another Twitter directory with a slight twist, and a pretty sleek design too! The twist is that people on Wefollow listen their interests when joining the site. That means that every person you find on Wefollow actually put up their interests manually. Wefollow makes it easy to find people by interests and also "Prominence Score" which is a unique way of finding influential people across the website.
TweetDeck
I remember TweetDeck being an independent company at one point, it worked hard to prove itself and in turn got acquired by Twitter itself. TweetDeck is a powerful application/tool to monitor your Twitter accounts in real-time. It offers a huge variety of options. Monitor multiple timelines, schedule tweets, manage multiple accounts at the same time, those are just some of the features TweetDeck offers.
Twitterfeed
Twitterfeed has definitely grown a lot in the past couple of years. It's a service that allows you to publish RSS feed content to your Twitter account. It's pretty simple and straightforward. If you are looking to save time and money by not having to tweet all of the links by yourself, Twitterfeed will be more than happy to help. The best part? Real-time statistics.
HootSuite
HootSuite is great, not only because it allows you to manage your Twitter account professionally, but also because it works with many other social networks, making it even easier for you to save time. Although a premium tool, it also has a free of charge plan available for people who are just starting out.
TwitterCounter
If you want regular updates about your or other peoples account statistics, TwitterCounter is the place to go for solving your problem. It's a beautifully designed product that will let you view your account statistics, and also ability to get some Twitter followers. It has a premium plan for advanced statistics if that is something that interests you.
That is all for our list of Twitter tools for bloggers. Hopefully in future I will be able to expand this list with even more tools, I know I will.
What about you? What kind of Twitter tools do you use? Any of the ones I have listed here in this post?