In the age where a piece of code that consists of two variables is considered mind-blowing content, it's not just important to try and separate that which we read and consume online, it's mandatory.
You might argue you've got it under control, but the truth is – we get attracted to things far too easily, and I myself have ended up in the darkest places on the web, only by following one single and interesting development (or whatever) article.
Over the course of several months, and plenty of social media websites later, I've found that weekly newsletters work really well, as far as consuming the latest news and tutorials goes. It's no surprise that some of these are actually really good, because they're being curated by actual developers themselves.
But, most of the time, the resources you find in these newsletters have been submitted by others users, and so sometimes they might seem a little out-dated and filled with content you've already seen, look at it both ways – perhaps it's a problem that you've already seen all of that content before.
These are specifically tailored for front-end developers, and I welcome more additions to this list in the comment section, simply because I'd like to explore more myself, and it's really great to sit down on a Sunday evening, and go through some of the articles that have been submitted during the week.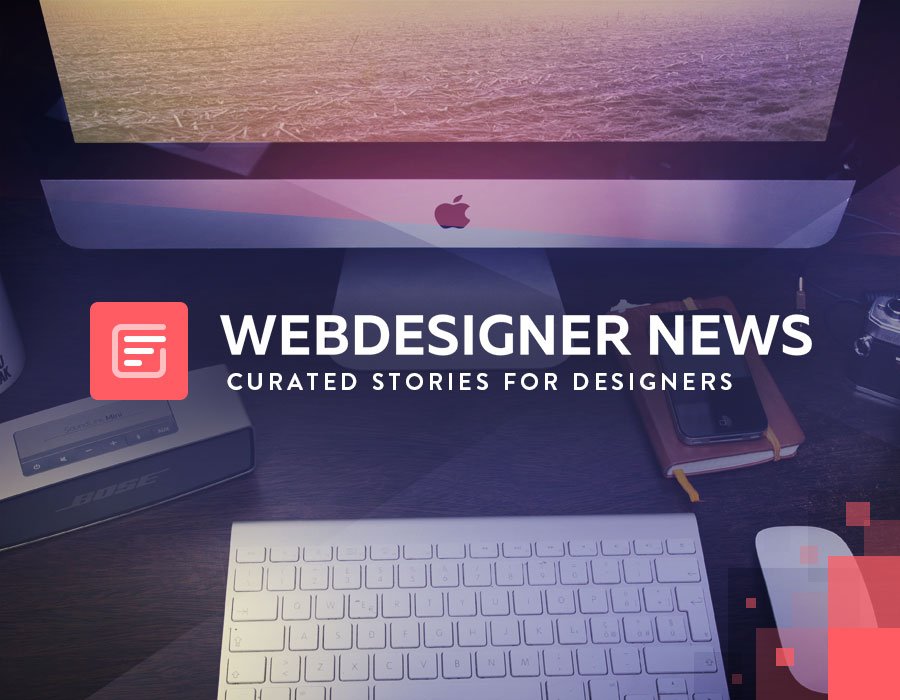 A new and exciting website has recently been launched for web designers and developers.
You likely spend hours every morning browsing through hundreds of posts on your RSS feeds, hoping to stumble across relevant stories. Webdesigner News was built to provide web designers and developers with a single location to discover the latest and most significant stories on the Web.
They search through hundreds of posts on blogs, social media, and news channels, to deliver the most essential stories of the day. The content covers quality designer news, fresh tools and apps, case studies, code demos, inspiration posts, videos and more.
With frequent updates throughout the day, you'll always find something interesting and fun to read.

I have been a subscriber for a little over a month now, and because it's published by Cooper Press, I'm never worried about the quality of content that I'm going to receive. It's always up-to date stuff that has happened during the week, with the occasional tutorial from previous weeks that nobody had given enough attention to.
Has sections for tools, jobs and even demos of latest technologies, highly recommended for any front-end developer.

You get the occasional sponsorship deal, which is only available to those who subscribe, and sometimes those deals prove to be really interesting and useful. To me, it's also one of the reasons I subscribe to these newsletters.
Zoran gives us a weekly run-down of the latest breakthroughs in CSS, and there is always something new and interesting to explore from this newsletter. Remember, SVG is going to be a thing for some time! // lol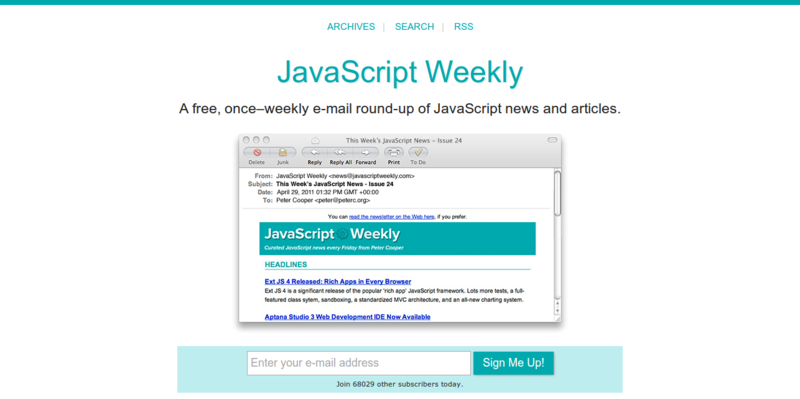 I'm not even spending that much time on JavaScript these days, but this is hands-down by most favorite weekly newsletter to receive, and I think that for the most part, it is because so many other people are subscribed to it; and good quality content usually gets discussed over the next couple of days. (I guess it's what you call the magic of weekly newsletters!)
Plenty of high quality content to be found in this one, and highly recommended for any front-end dev.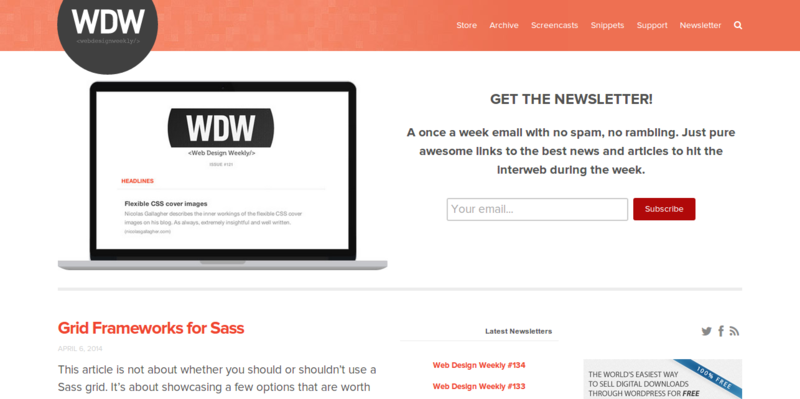 You get plenty of web design resources in one of the weekly issues that it will probably last you more than just a week, sometimes there are some rare tutorials included which you wouldn't find elsewhere, not without someone pointing you in the right direction.
If you're looking to keep yourself updated with the latest in web design, this is the one to subscribe to. Been getting these every Tuesday.

Great weekly newsletter to be subscribed to if you're into responsive web design, and lets be real; who isn't…It's the most trending web design trend this year, and surely will stay in that position for a few more years to come. Often finding good content in this newsletter, and the special deals are making dents in my wallet.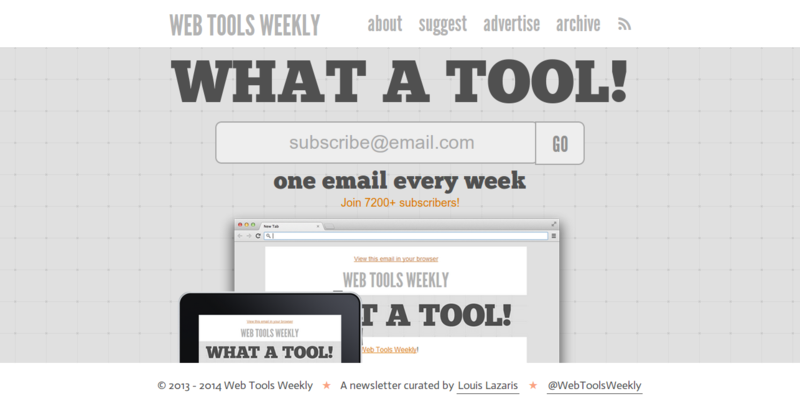 If you're into tinkering and learning about new techniques, this is the one newsletter you should subscribe to – right away. I'm often finding some really cool libraries for CSS and JavaScript in here. But, there is something for everyone, even for those who want to stay productive.
8. A Drip of JavaScript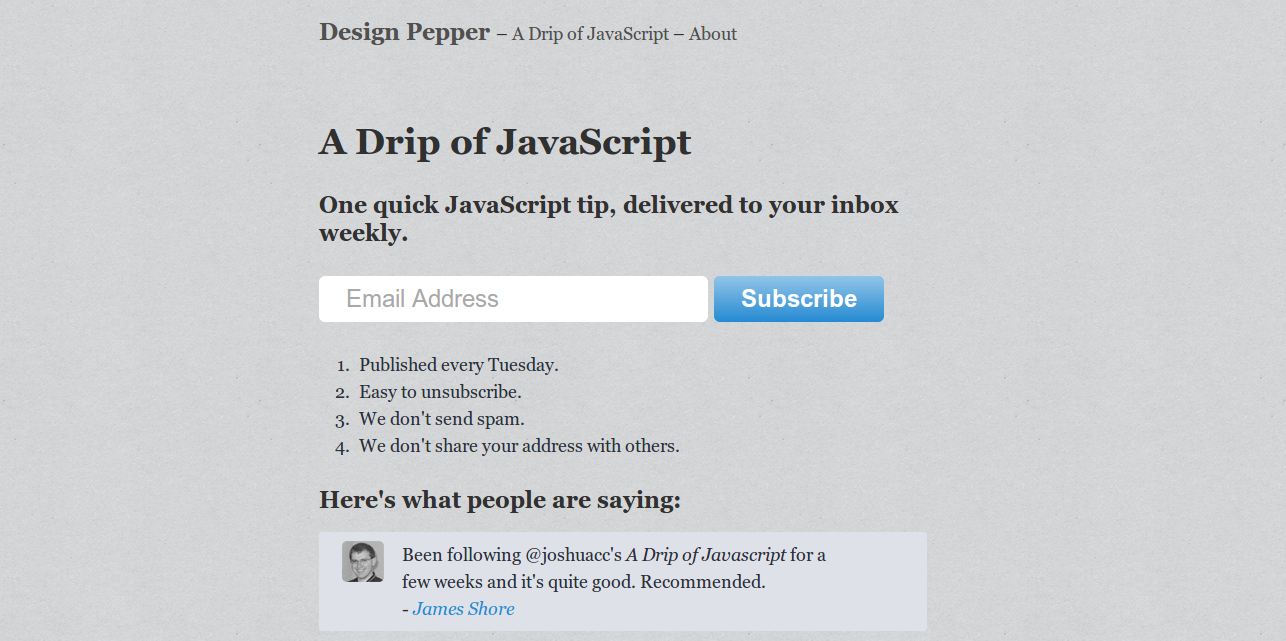 I'm actually wondering where the last couple of issues have disappeared, but it could be that the author has got personal issues to deal with; this is a lovely weekly newsletter, and there are always some really cool snippets making their way to your inbox.
Try out the archives, and see past issues; plenty of stuff to learn and take away.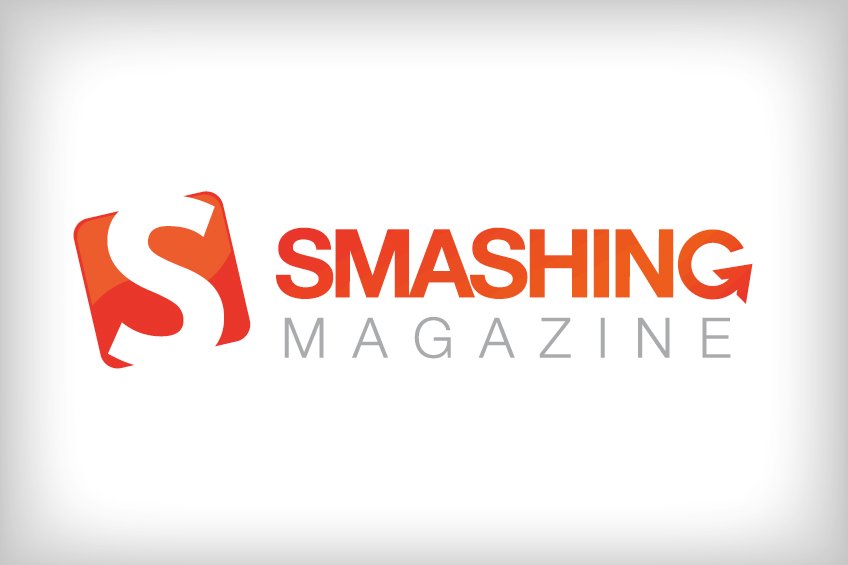 It just came to my attention that the massive web design community over at Smashing Magazine is also working on email newsletters (although, once every two weeks), which provide useful contents to both designers and developers alike. Their newsletters are being read by nearly 200,000 loyal readers – which speaks of high-quality and rich content.
I actually knew of this newsletter for a long time, but it had somehow skipped my attention when I originally wrote this post. I'm glad that Smashing Magazine editors recognized the same newsletters in their tweet, that I did here in this particular blog post.
Weekly Newsletters for Front-end Developers
It adds up to an enormous list at the end of the week, and there will sometimes be collisions, where some pieces of content repeat itself throughout the newsletters (because of general popularity), but overall; they're all unique in their own way, and you're not being forced to read everything, only that which you find interesting.