What is SEO? – The Basics
SEO refers to techniques that help a site rank higher within organic search results, hence making your site more noticeable to people looking for your product, your service, or your brand via search engines such as Google, Yahoo, and Bing. Over the years, the recipe for ranking success has incorporated things like meta descriptions, title tags, keyword density, keyword tags, image attributes, H1 tags, links from different domains, quality of links, volume of links, anchor text, internal link structure, and more.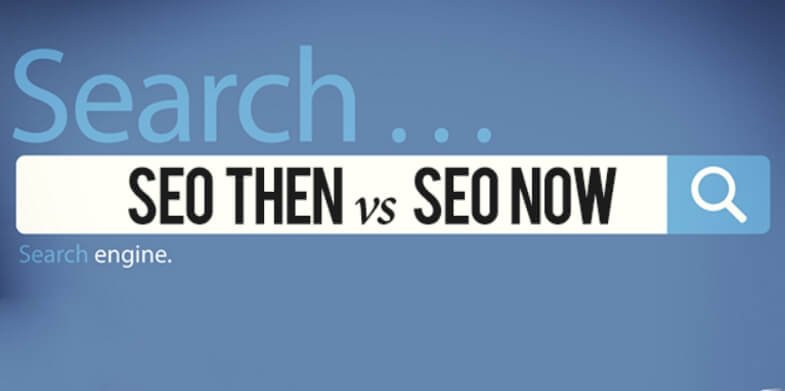 How Search Engines Work?
Whenever you look for something on the web, you are almost immediately offered a list of appropriate results from all around the web. Somehow, the search engines are capable of finding the pages that match your particular queries. How they do this?! More notably – how can you optimize for search engines to play a role in helping your own business grow online? In the simplest form, you can imagine searching the Internet as looking in an extremely large book with an impressive index. The index tells you where everything is located. When you do a search, programs will check against this index to decide the most related search results and the order in which they'll be returned to you.
SEO – The Past
Some time ago, SEO could easily be defined using two wide categories: on-page and off-page SEO. The idea with this was to collect as many of keywords and links to beat the competitors in search results and get ranked as close to the number one position as possible.

The On-Page Search Engine Optimization
Title Tags
Page Title
Keywords
The Off-Page Search Engine Optimization
Link Building Activity
Branding
Social Promotion
Problems with "Older SEO"
It was treated as a game.
It was about quantity and not quality.
It focused on the search engines and not the searchers.
It was a "cookie cutter" option.
Learning from Past
Rankings take place for numerous reasons, and the query or keyword is only the initiator of this process. You must optimize a page in order to become the strongest. This can be in the search only if you have made the most excellent page for a particular topic or need. There are numerous variations of keywords for any topic, and thus your focus must be on the page and the topic, not on a couple of potential keywords. Don't assume that your website should rank number one without knowing why it is helpful to searchers. Ranking only, is not enough. You should offer what the people are searching for with enough insight and depth that they remain on your website and invite users to take action.
Introduction to The Modern SEO
According to Google, SEO is all "about making small modifications to different parts of your site. When viewed separately, these changes may appear like incremental improvements; however, when combined with the other optimizations, they can have a clear impact on your website's user experience as well as performance in natural search results … your ultimate clients are your users and not search engines." Briefly, you should not only understand the internet, but also your users and what they want – and get – from your site.

Key to SEO: Significant And Meaningful Content
By producing content that's high quality, relevant, and compelling, you can connect your website's visitors in meaningful way. When the content resonates with somebody, it feels authentic and personal. The SEO's new direction is about creating an exclusive user experience for every visitor and personalizing the experience as much as probable.
How Your Site Helps (or Hurts) Search Engine Optimization?
You want the website to easily offer that exclusive user experience, right? Unluckily, most of the websites are old and do the opposite. Here is why:
Websites require additional coding for mobile optimization. Many websites today need special templates or added coding to optimize for the mobile. When any mobile user reaches a website that is not mobile-friendly, you could bet that they will have a less-than-astral experience.
Websites offer same stagnant experience to everybody. 76% of the website visitors wish for a website that "makes it simple for them to find what they want." And still, most sites show same thing to each person who visits.
A site's CMS is remote. Content management systems frequently stands alone from rest of your website's architecture, making fragmented experiences for the visitors.
A few sites are slower to load. The performance and speed of your site will differ based on whatever CMS you utilize.
Lots of sites have not caught up with latest search engine changes. Mobile and social media have more power on SEO than before. In spite of this fact, most of the CMS tools have still to incorporate these fundamentals.
What Do You Require?
You require a system which functions as a completely integrated website, one which is part personalization engine, part content system, and that's customizable for you, each individual visitor, and your team. Inbound marketing is all about customizing your content creation approach to not just attract any old person roaming around the web, but your ideal clients, also known as buyer personas. Wouldn't it be excellent if for every one of those, the content your site displayed was really unique – as how Amazon customizes what you notice based on whatever you like?
How to Rock SEO Today? The 10 Important Tips
Create more in-depth, unique content
Understand what "quality" truly means
Understand your buyers personas
Don't add the content for the sake of having lots of content
Don't add pages without direct access to them
Re-consider what "link-building" actually means
Re-consider what the "keywords" means
Test the pages in diverse browsers prior to publishing
Ensure that your site is optimized technically
Ensure you've a Google+ profile and it is tied to your own content
SEO will continue to change and become more "smart" It is important for you as the marketer to understand what changes occur and how they affect your site. In turn, you will be able to adjust your techniques to obtain better rankings.