Extensions for Chrome, like Addons for Mozzila make our lives easier by integrating functions in our browsers which otherwise would have to be performed manually, the time spent on those tasks adds up eventually. I am a blogger, and I always look for ways to save time – so that I can write more and produce more quality content.
Having to check my blog a couple of times a day to see if there have been new comments made that need responding to – it's time consuming and gets to the point where it starts to become annoying, but not everyone is a programmer and not everyone can automate their own work for themselves. This is where WordPress extensions for Chrome come into play.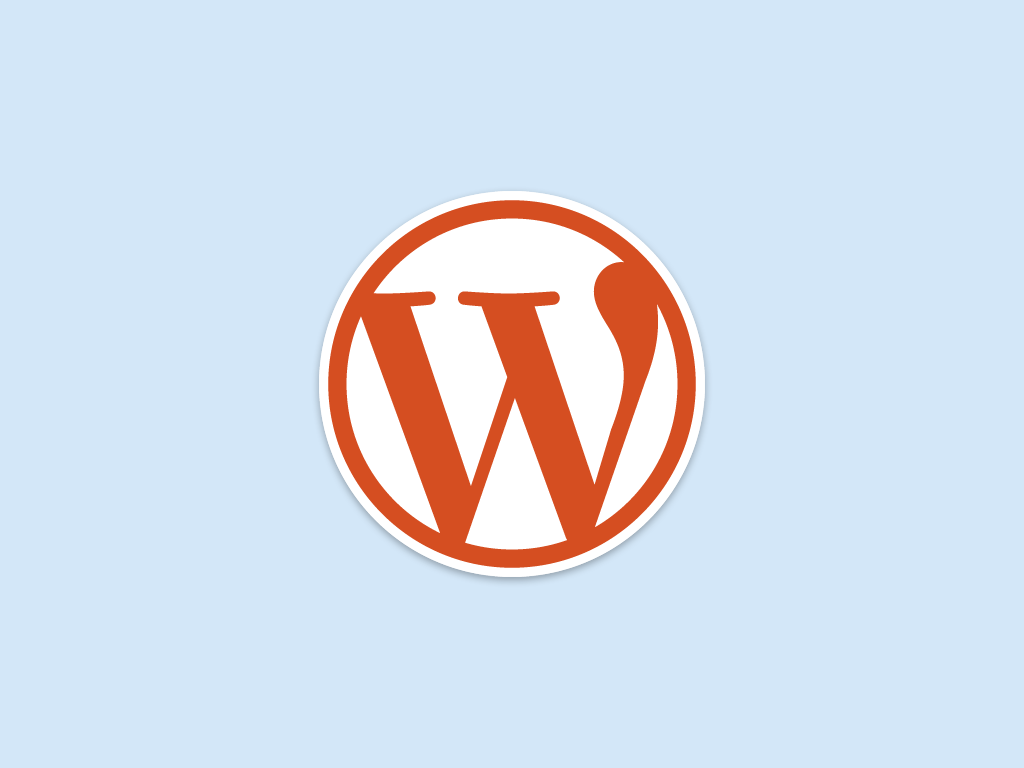 My favorite Chrome extension is Evernote, it makes it so easy for me to save online content that I am reading, to return back to it some time later. All of the posts that I save to my account can later be accessed from my Evernote desktop (or mobile) application. It's truly amazing. What are some Chrome extensions that you prefer and think save a lot of time for you?
Chrome Extensions for WordPress Owners
These extensions have been selected based on my own opinions and understanding of the WordPress community. There are plenty of other extensions available that did not make the list. You can find them on the Chrome Web Store.
This extension certainly isn't a full-on WordPress.com management tool for them browser, it's pretty close but not exactly that. It's great if what you are looking for are live notifications, the ability to follow sites and also the ability to post new content from anywhere you like. I can imagine that function becomes useful when you are reading something and suddenly inspiration strikes. Hint!
The reviews are pretty good and it's overall a decent extension, if what you want is to always be notified of what is going on, without having to visit the WordPress.com blog all the time.
Probably most useful to people who are in the security industry, as the time saved by this extension can add-up to hours for people who are working on many projects at a time. Either way, a plugin someone will find use for. It will display the WordPress version and also check if it's the latest version or outdated.
A rather large WordPress extension which will help you store information about several WordPress sites at a time. It will allow you to auto log-in into websites, saving you even more time by having to reach out to the admin URL all the time.
The best part about this plugin is the CodeMirror integration which will essential change the way you edit your themes. If you don't know what CodeMirror is, check it out here.
WordPress Plugin Sniffer
Gone are the days when you need to look through the website sources to find which plugins a website is using. Install this extension and save yourself tons of time. The extension will be displayed next to the "favorite" star on the URL bar.
How much time do you spend on the developer console, let's be honest? I myself, I find myself in the console quite often, seeing how things would look – or taking ideas from others. This tiny extension will enable for you edit stylesheets of your blog and save them directly from the dev console.
You can disable the admin bar from the user settings page in admin dashboard, but sometimes you need to disable it only for a little bit – for example when developing plugins or creating themes, going to that user page all the time is simply unethical.
This little extension will help you with all the work and let you disable the admin bar straight from the homepage.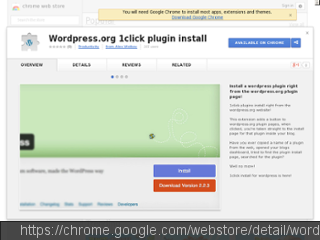 If you happen to be an avid plugin installer or manage a lot of websites, then this extension to install plugins straight from the WordPress.org plugin directory is for you. It's a little neat toy that will show an "Install" button on all of the plugin pages, quickly redirecting you to the plugin install page in your admin dashboard.
Just like the plugin sniffer above, the WordPress theme sniffer extension will gladly help you save time when looking for the sites template by showing it with a click of a button. You have to remember though that these days developers are good at hiding the information needed for template name, so it can be a bit tough to find the templates name.
WP Write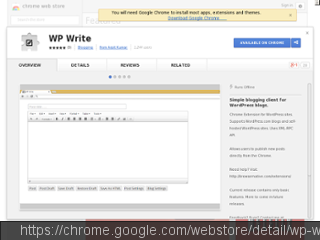 Chrome Extension for WordPress sites. Supports WordPress.com blogs and self-hosted WordPress sites. Uses XML-RPC API. Allows users to publish new posts directly from the Chrome. Basically, a text editor that has been integrated into Chrome and will let you publish posts straight to a WordPress blog. I can see how it could come handy, a couple of times.
WordPress Extensions for Chrome
I am not sure if I should voice my opinion on the quality of these extensions, it seems to me that Chrome developers are not really worried about premium type of products, but rather something that gets the thing done. I am definitely going to check out the style editor, I spend so much time messing around with CSS.
What about you?