Videos have the power to convey ideas where words fall short. They truly capture the various aspects of human emotions in a subtle, yet magical way. Today, the trend of incorporating videos in web designing is huge. Using some advanced JavaScript and HTML5 techniques, one can easily achieve this feat. There are various kinds of video backgrounds, such as animated background videos, looped motion backgrounds as well as others. If you are a website developer looking for some ideas for innovative web design and to create dynamic websites, then video background is an element to consider. Full-screen video backgrounds coupled with modern parallax scrolling effects and other advanced web design techniques can help you develop a truly amazing website with an aesthetic design and a stunning visual appeal.
There are a bunch of online tutorials which allow designers to learn to leverage the power of background videos in their websites. Even if you are a novice or a professional developer, you still need some inspiration to execute your ideas for implementing video backgrounds. So, here I am providing you with a list of 10 websites which serve as some of the best examples of websites with video backgrounds.
These websites have used background videos in a variety of contexts depending upon the nature of their company's business. These websites will not only inspire designers with some innovative ideas but will also offer some key insights to using video backgrounds. Alright, so get ready to check out this list of 10 Best Websites using Video Backgrounds.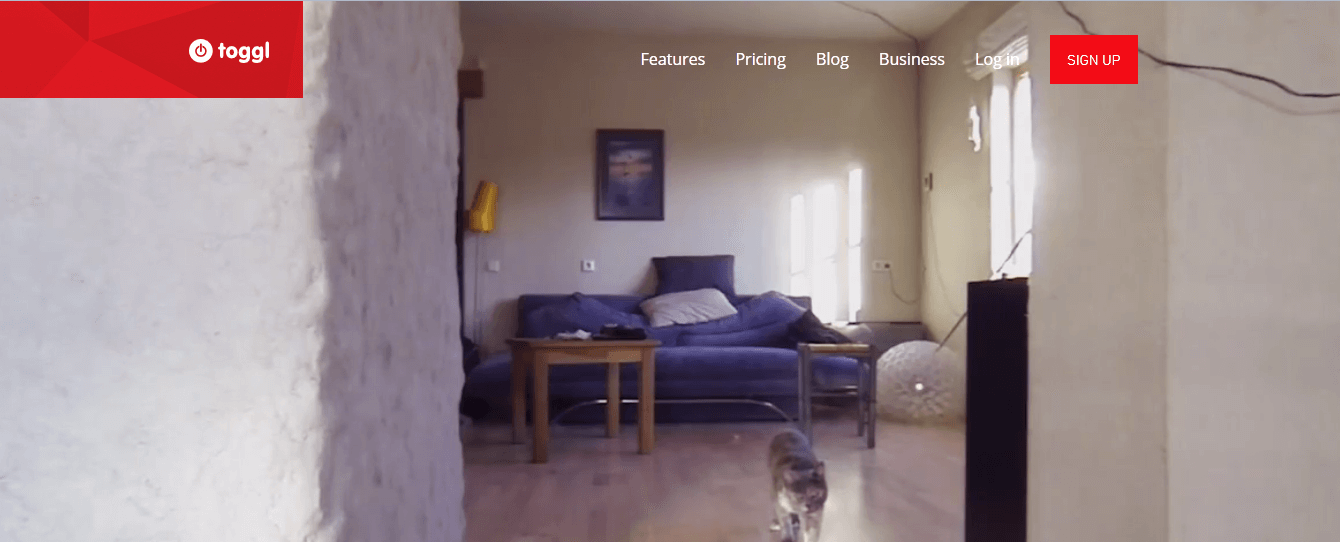 Toggle is a popular time tracking software application. The company's website serves as one of the best examples of using background videos. You will find a series of short theme-based videos running in the background which highlight the features and benefits of Toggle web application in various contexts.

One of the classic examples of incorporating the latest web design principles in website development. Drexel University is an educational institute whose website is modern in every sense. The website has horizontal scrolling and each main web page has multiple sections featuring separate video backgrounds running in a loop.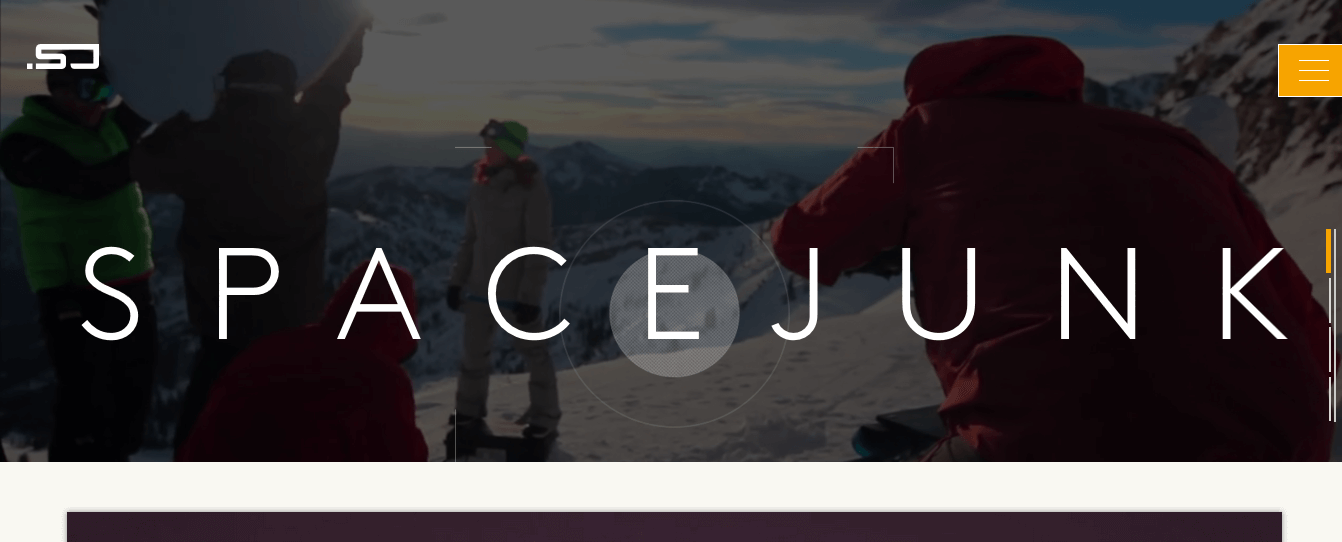 SpaceJunk is a creative digital agency based in Columbus, Ohio. The company uses advanced web design techniques to include a remarkable full screen video background and parallax scrolling effect on its website which leaves a lasting impression on its visitors.

This is another cool example of using video backgrounds using HTML5. The website features two separate videos running in the browser window which symbolize two separate scenarios. The technique is used in the right context to make visitors understand the importance of using NewRow's online training and collaboration application which provides ease of learning.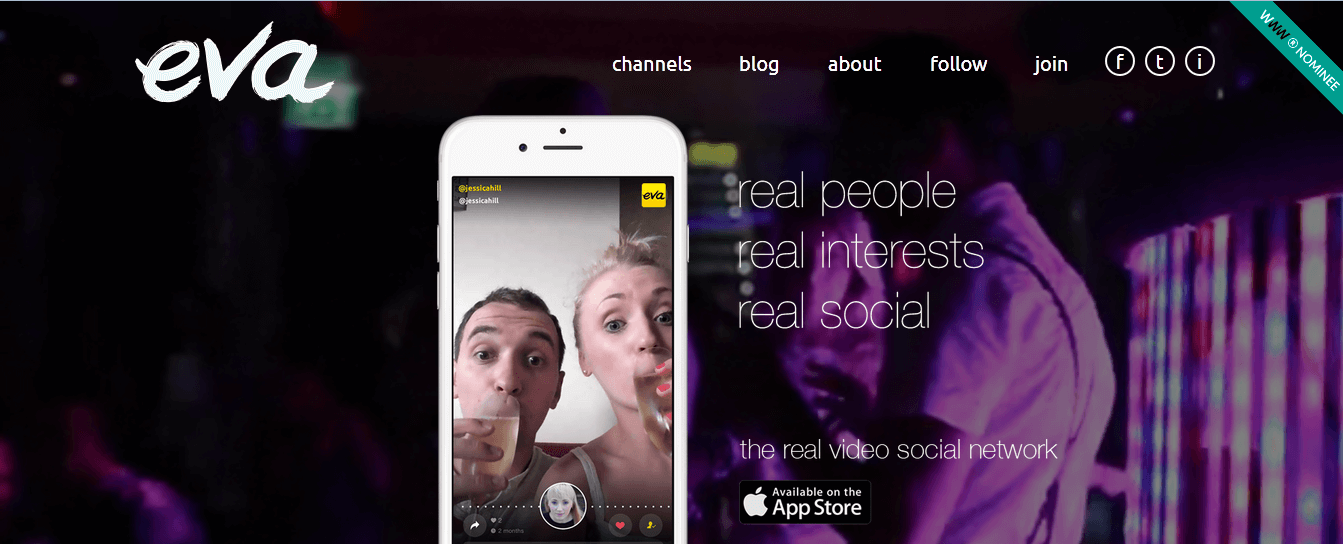 Eva is a popular video social networking website and has hence used a trendy looped video background to outline the various features of the application. It is an awesome example of using background video as a header element.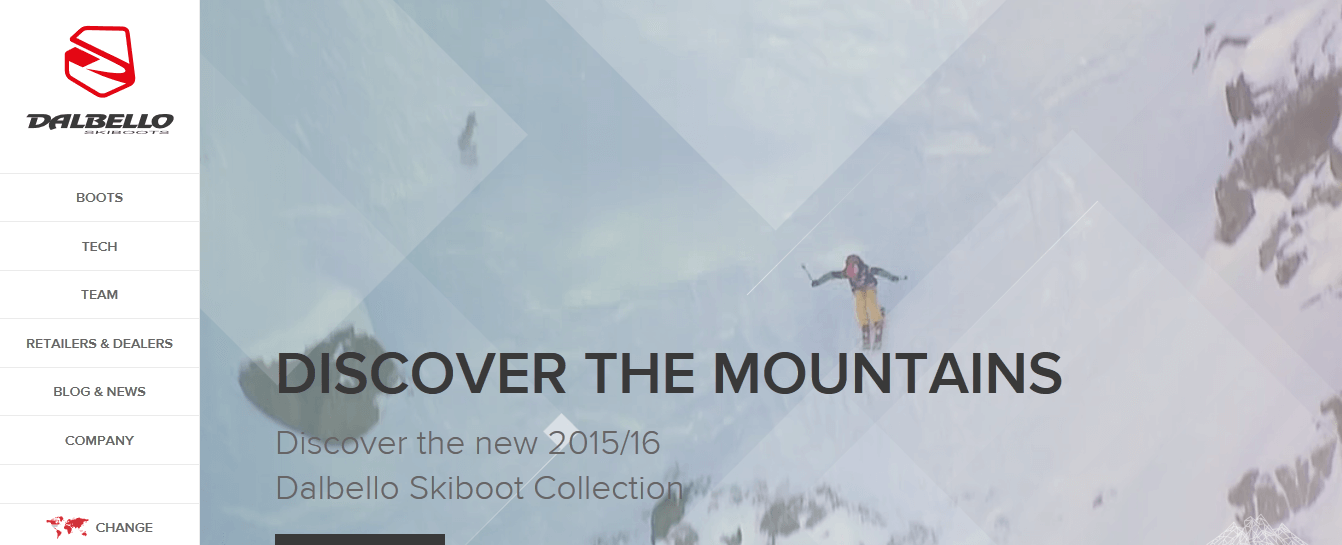 This is a great example of using video backgrounds as a hero area. Dalbello is a leading provider of skiboots and its website rightly uses a background video which captures the essence of skiing adventures amidst snow-clad mountains. The video contains rich and powerful imagery which provides a heart-throbbing user experience.

Y.CO. is a popular yacht company whose website features a theme-based background video which outlines the meaning of a superior yachting experience. The video is shot in an amazing way which creates visual effects similar to that of a 3D movie.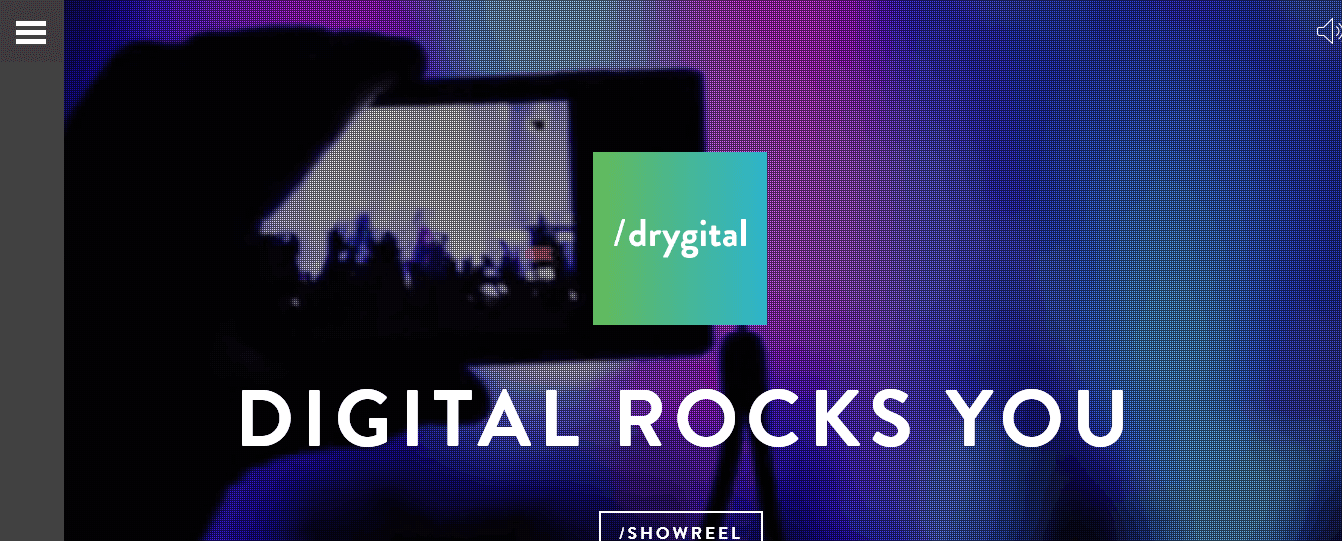 This is one of my favourite examples of websites using video background which also has a rhythmic audio clip of a catchy guitar riff. Drygital is a digital marketing agency which highlights its services through an effective video background.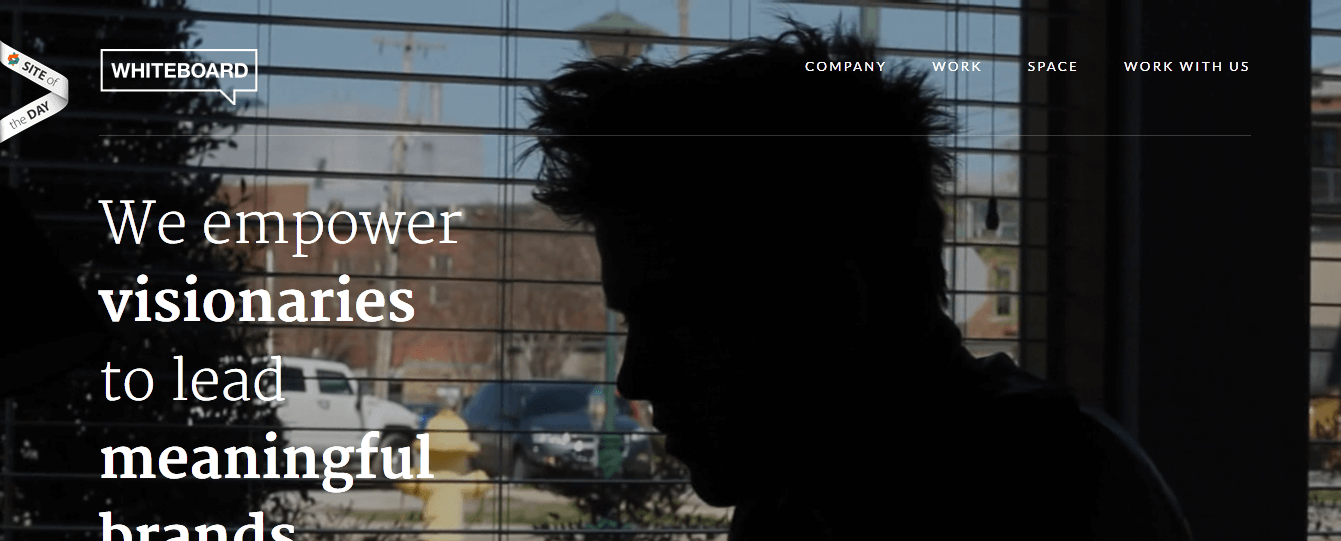 WhiteBoard is a large-scale digital marketing, branding and analytics company. The company's website is unique in several ways. It features a background video right on the homepage which looks great along with superior parallax scrolling effects. Moreover, the website features multiple sections on different webpages and each webpage has 2 or 3 videos running separately in the background.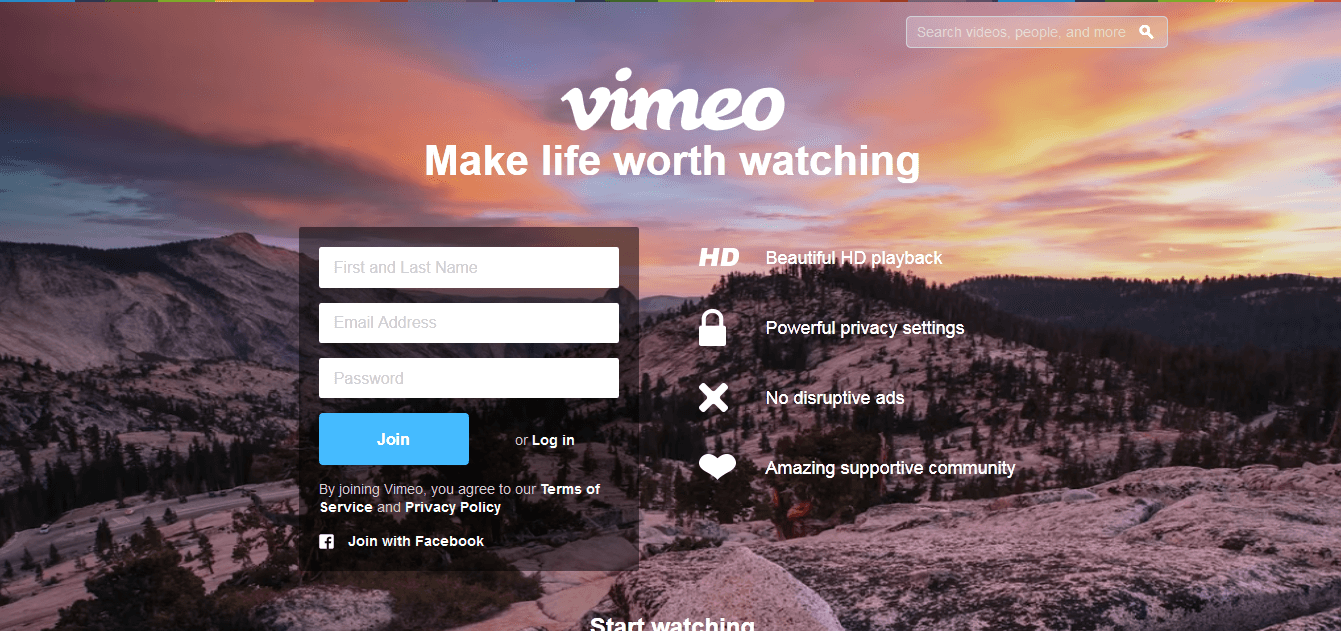 Vimeo is a leading video sharing platform for watching and sharing a variety of videos. Vimeo's website features a full-screen background video which contains several short video clips tied up together in a single video. The videos have been shot from various angles capturing the scenic beauty of nature. The videos are processed using advanced video editing techniques and the end result is truly amazing.
Conclusion: –
With that, we have come to the end of our list. I am sure that the websites featured on the list will inspire web designers to a great extent. These days, there are several different ways to embed videos in to websites using video plugins. One can also use free or premium stock videos which are available in plenty on the internet and use them for embedding into WordPress sites as video backgrounds.
It is also a visual treat to check out a well-designed modern websites with features like parallax scrolling, video backgrounds, animation effects and more. So, it is simply a fun thing to check out different websites and learn more about their approach towards website designing. If you want to add some more examples of websites with video backgrounds to the list then feel free to mention their links in the comment section below. Thank you.