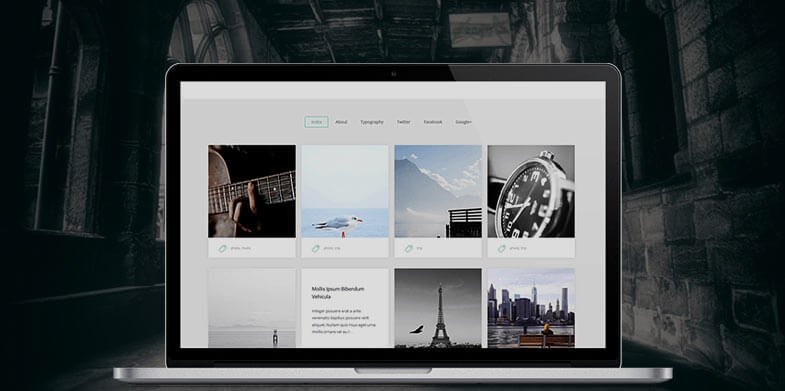 Ghost is quickly gaining popularity, especially in 2016. It is a new open source platform designed mainly for bloggers that is quite similar to WordPress. It offers a lot of new and exciting tools that bloggers will find quite useful. There are hundreds ghost themes that one can choose from depending on your preference and the kind of blog that you are designing. Here are some of the best themes that you can choose this year:
This is the best theme so far for anyone looking for a multipurpose ghost theme. It is minimal in nature but this does not limit the way that your content is to be displayed on the main page. In fact, it is possible to have a significant amount of content on your homepage. The theme is responsive, making it possible for a visitor to navigate with ease on multiple platforms. This would be an ideal theme for a recipe blog.

This is one of the best ghost themes that you can choose for your blog this year. The theme has a lot to offer to bloggers. To start with, it is responsive and includes Disqus plus. The typography is clear and classic, remaining minimalist which draws the attention of the site visitor. The layout is also excellent, and it supports social media as well as a media library. For extra support, you will find an easy connection to SoundCloud.

This is a long scroll theme that is excellent for any new and modern blog. It is absolutely free and it offers a wide range of capabilities that are very useful. If you find the long scroll taxing, there is a navigation menu that makes it easier for you to move from one section to another with ease.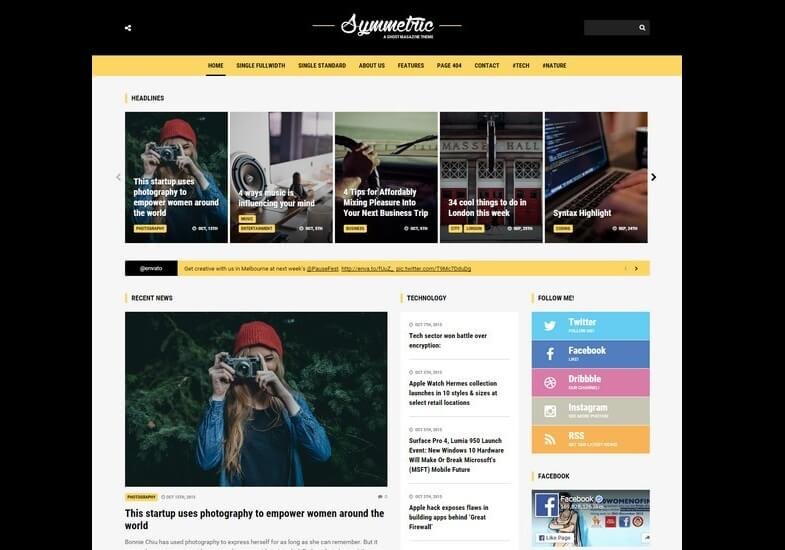 This ghost theme is an excellent magazine theme. This specialized theme transforms the way that information is presented and accessed by a visitor, and it is minimalist in its nature. It allows for quick linking to social media pages, and presents headlines and leading news with ease. You will love this theme for it elegance and classic contemporary magazine look.

This is the kind of ghost theme that is perfect for bloggers and writers. The simple and clear typography focused design that is characteristic of this site makes it possible for a writer to express themselves, and for the reader to go through the content without distraction. It is available for free, and can easily be tailored to meet an
individual writer's needs, so that they can express themselves as they prefer.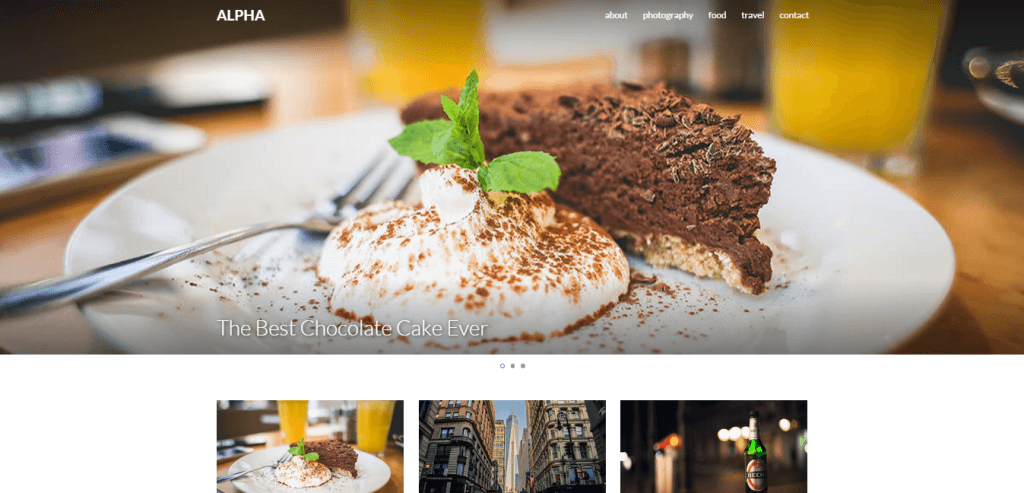 When one compares all the ghost themes with each other, you will find that the Alpha theme will come out on top. This is a premium theme that is packed full of features, which is why many consider it to be of incredible value. While most themes are minimalist, featuring a single bar that makes up the entire page, on this theme, you are able to choose a three column feature that adds character to any blog or website you choose to create. The theme is best used by photographers who want a platform where they can display their work brilliantly, as it is quite minimalist, focusing on visuals rather than written content. It has an amazing grid layout.
Bloggers will find this theme a great choice to go for because all additional blog elements can be easily contained and showcased. Some of the features that have resonated well with visitors and web designers alike include infinite scrolling and social media sharing. If your website is all about images, you can be sure that this theme will work perfectly for you.

This is another responsive and great looking ghost theme that you can use for your website. If features a drag and drop builder that makes design and customization much easier. It is an excellent theme for writers, but has adequate versatility to be applied to any type of blog or website. The theme comes with a fixed side menu. There are a range of other features that add value to this theme including Google fonts integration and an app showcase.

This is an amazing free ghost theme that will give your website a great look. It features amazing tools that will help you grow your business to new levels. It is a fully responsive content focused theme with a touch of class. If you need a website that will present detailed content, then this is an excellent theme for you to choose.

Phantom is a responsive new ghost theme that can work perfectly for different kinds of blogging sites. It looks great, with amazing features and additional tools. It offers a very beautiful parallax scrolling navigation to allow your visitors to go through different posts with ease. Its navigation menu is great and highly flexible too and the theme offers social media profiles that can connect you to your readers with ease. There are numerous versions that are available so make sure that you download the newest version as it has so many more features for the user.

This is the kind of ghost theme that is suitable for writers, as it displays information easily for readers. When you want your content to be read and appreciated, then choose Magnifik. It offers a call to action section that is quite visible on the front page. With this theme, you can build your blog easily, and customize it to suit your needs. In addition, developing the site is so simple, that anyone can do it, even with close to now web design skill.
The ghost platform is amongst the most ideal platforms today especially for bloggers. If this is the platform that you want to use, ensure that you are making the best choice of a theme, one that is the latest, great looking and also responsive.