The need to access websites on mobile devices means that the popularity of minimalist and responsive themes is destined to increase. This is so that sites can be functional and attractive on any screen size. Quick loading is the primary reason that sites have need to be minimalist in nature. Creating something simple can actually be just as complex as creating a site that has considerably more content, which is why you need to find an excellent theme that will do most of the work for you.
Previously we have also seen must have themes, eCommerce themes, business themes for WordPress here on Codecondo. Today in this blog we are going to look on 10 minimalist and responsive WordPress themes that contain all the best benefits for a modern and functional website.

Do you love food and want to create a website that brings out the best in food design so that you can leave a lasting impression? If your answer is yes, then this is the minimalist theme that you should go for. It presents information in a cohesive manner, making excellent use of images and white space on all modern devices.

No matter what your website is about, you will find that you can apply the premium minimalist Soledad template to it and achieve excellent results. It has an elegant look that is on trend, and can be used for ecommerce sites, photo galleries and even personal portfolios. The features that you will enjoy from this theme include more than 250 homepage demos, over a hundred blog layout combinations, video backgrounds and more.

When you want to say it with pictures, then this is the minimalist and responsive theme that you should use. By ensuring that pictures are attractively presented, you will find that users will linger more on your website, in a bid to go through your content at their leisure. This is a theme that should be used for a personal site, or a small business. It has one column only, which is one of the many reasons that users find it so simple to interact with.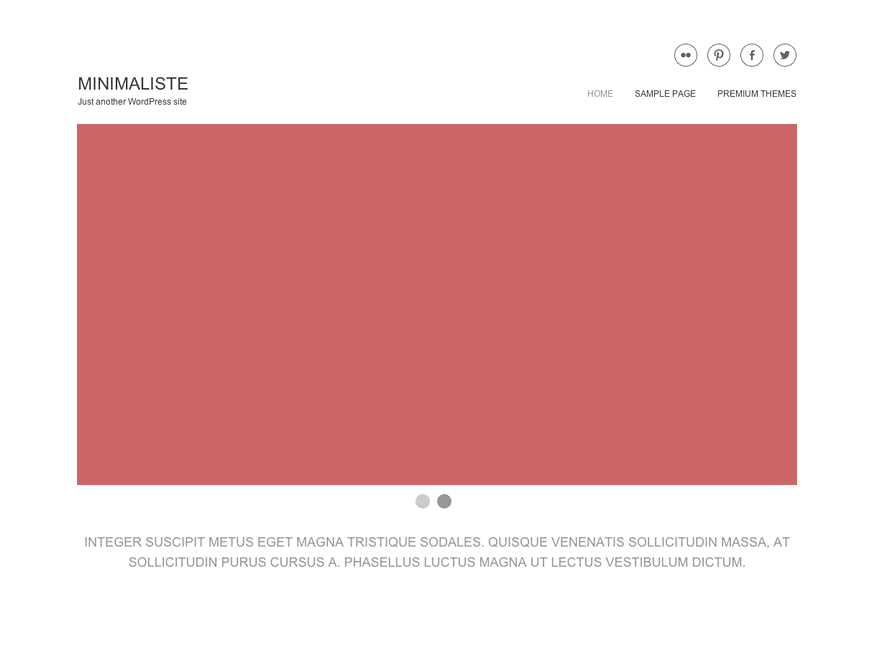 Most people who start dabbling in web design will begin with a personal blog or by creating an online portfolio. This theme is an ideal option for them to use due to its fluid layout. With this theme, your website will look simple and organized, and there are features that bring out the most of touch screen capabilities. It is also highly customizable, with more than 10 fonts for social media icons.

This is a premium minimalist and responsive WordPress theme that is fully customizable due to its drag and drop builder. You can make your choice from parallax and video backgrounds. If you want to have an ecommerce platform, it is possible as there is WooCommerce integration. There are more than 20 pre-made layouts available, which will help you to complete the website building process in the shortest possible time.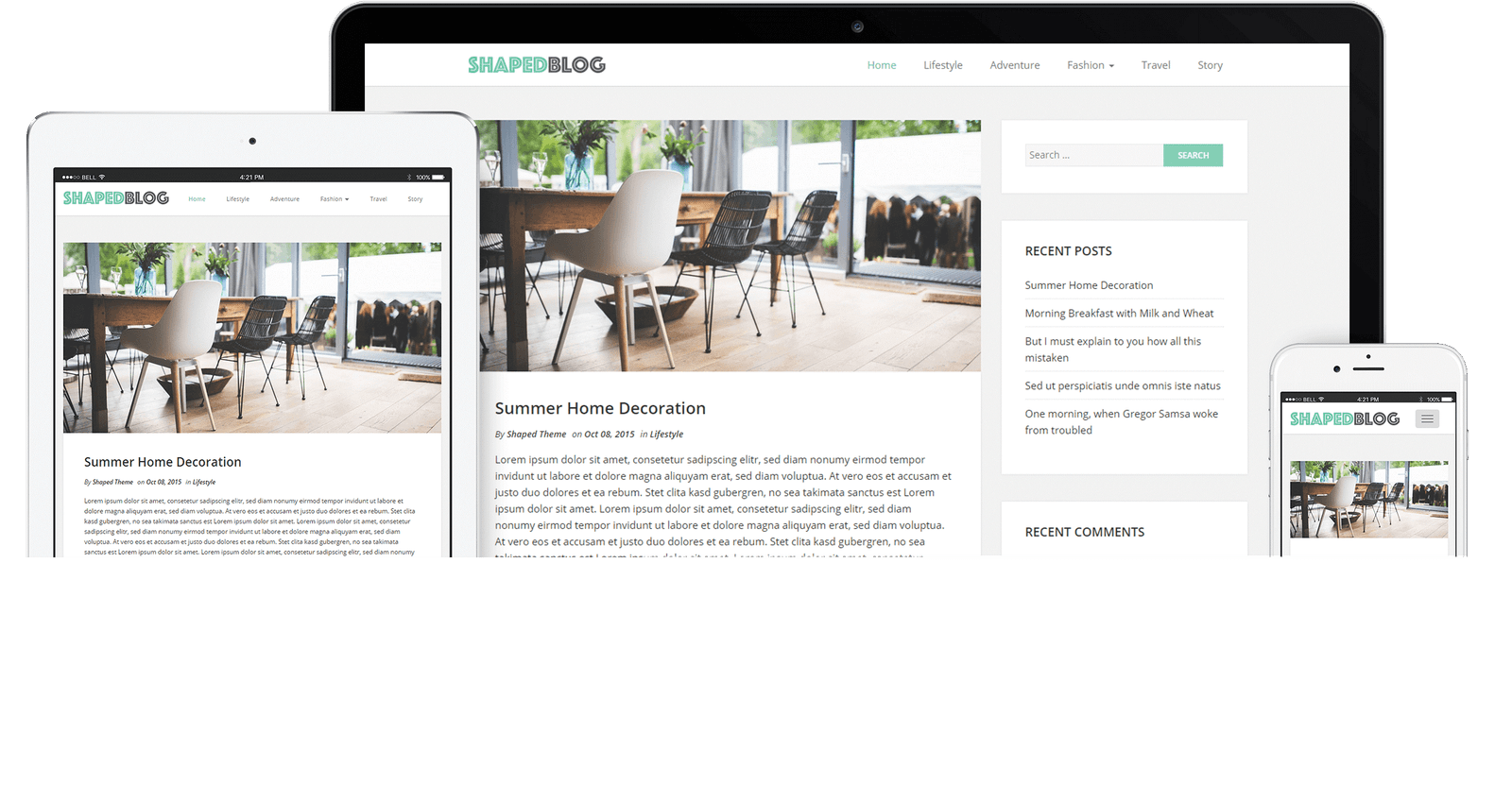 One concern that designers express when using a minimalist theme is that they have to focus on images rather than on written content. With this theme, the written content on your website can be presented, and look astoundingly professional at the same time. This is one of a few themes that is accessibility ready, meaning that users with disabilities are able to visit and interact with your website. There are other advantages of using this theme, including the fact that it loads at incredible speed and through Google's multilingual font, can be quickly translated into a range of languages.

If you are a fun of parallax layouts that ensure all your content can be covered in one page, you will find that this is the ideal theme for. The final result of using this theme is a website that is elegant, and that also appears clean and free of clutter. This is just what the minimalist is looking for. There are an unlimited range of colors that you can choose from, and every option available is simple to use and understand, as well as highly intuitive.

A website that is loaded with content can often appear cluttered, which is off putting for visitors. Gazette takes advantage of being minimalist and responsive, and presenting a considerable amount of content with ease. This is because is highlights certain articles on a main page, and provides a clear listing for the rest. The nature of this capability means that you can read the content on *your website with ease, while taking advantage of the use of images as well.

This is a theme that brings out the elegance expected from a minimalist and responsive design. It means use of grids to differentiate categories, as well as to get the attention of the reader. It is designed with SEO in mind to drive more visitors to your website. There are simple animations and transitions featured on the site, which draw your attention and retain it, instead of being a distraction. It is a premium site that is available at $49.

Here is a premium minimalist and responsive theme that embodies all the latest trends of 2016. It is quick to load as the features have been optimized for speed. This means that you can upload a large number of photographs onto the site, without fear that this will affect performance. The layout of this theme is more like a blog, meaning that many will find it relatable and experience ease when navigating the website. Other stand out features include the site being translation ready and retina ready.
The main trend in 2016 and minimalist and responsive WordPress themes is that the new themes are much more elegant than they were on the past. Although the focus has traditionally been skewed towards communicating with images, modern sites are looking at capitalizing on written contact as well. With most of the aforementioned themes, this is evident, which means that websites are able to deliver even more value than before.