Freelancing is a popular style of working for professionals in various creative fields. It is a convenient way to earn money and achieve work satisfaction by working on different projects. It is not only a good way to explore different creative pursuits, but also provides an opportunity to gain new work experience.
Several creative artists, graphic designers, writers and others work as freelancers on big or small projects. Web Developers and designers have several avenues to test the waters of freelancing. An important benefit of working as a freelance developer is that it provides new challenges to our dynamic thought process.
Today, information technology is one of the most prominent fields in the job market. There are requirements for various kinds of IT Professionals in startups as well as large companies. Software professionals as well as web designers can definitely find some lucrative opportunities to work on their favorite or desired projects on a part-time or freelance basis. So, let us take a look at some of the most popular freelance job portals where web developers and designers can explore the freelance job market.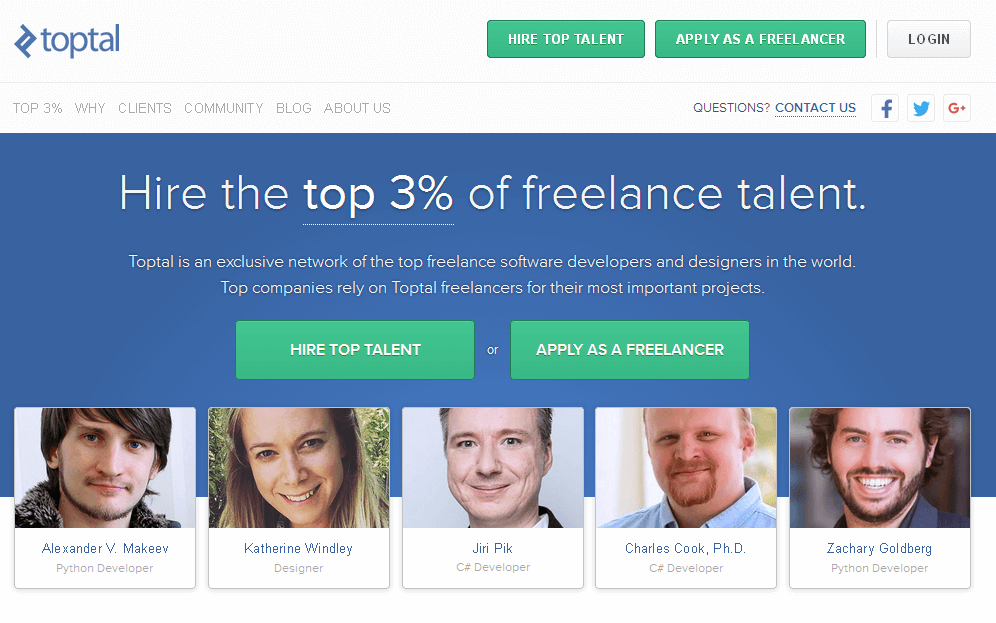 Toptal is one of the most popular freelance job platforms which is solely dedicated to software developers and web designers. A range of popular companies, such as J.P.Morgan, KDDI, Zendesk and airbnb use Toptal for meetingi various job requirements related to programming and designing. Toptal features freelance programmers who are expert at various technologies, such as Angular JS, Node.js, JavaScript, PHP, Python, Django, C# and .NET. Moreover, it is a preferred online destination to scout for various freelance designer profiles, such as UI/UX designers, logo designers, illustrators, Photoshop experts, web designers and graphic designers.
2. Flexiple
Flexiple is a network of top freelance developers. They pride themselves on their comprehensive vetting process for freelancers that put their prospects through several rounds of interviews and tests to make sure they're right for the Flexiple brand.
They have a dedicated team of in-house Solutions Experts to spend time with each user and get a full scope of what their organization is looking for. Clients are given a list of the top candidates based on their preferences and can reach out to their favourite pick to see if a developer is the right fit.
Each freelancer works at an hourly rate, and their services are highly scalable. This means an early-stage startup can enjoy Flexiple's services just as much as a well-established firm. They also provide excellent customer service along with their freelance matching service.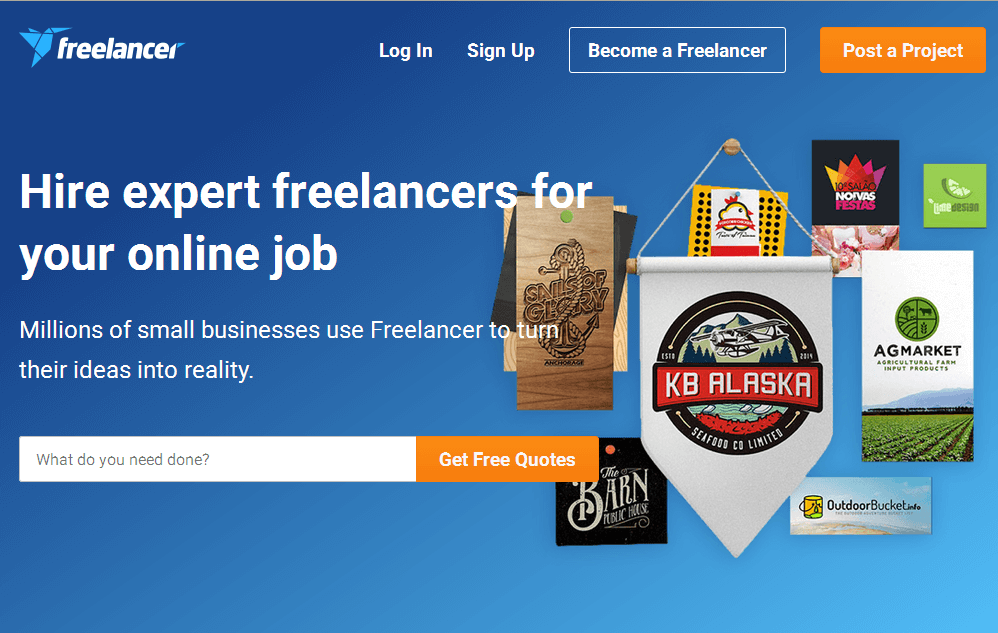 Freelancer is an online marketplace which allows business owners and talented professionals to connect with each other for fulfilling various professional and creative work assignments. The platform boosts of over 20,422,527 registered users and has over 9,782,000 jobs posted which fall under various categories, such as software development, internet marketing, SEO, article writing, website designing, graphic designing and more. On Freelancer, companies can post project requirements, view freelancers' profiles for rates and ratings, avail real-time chat features and check the list of trending freelancers in each category.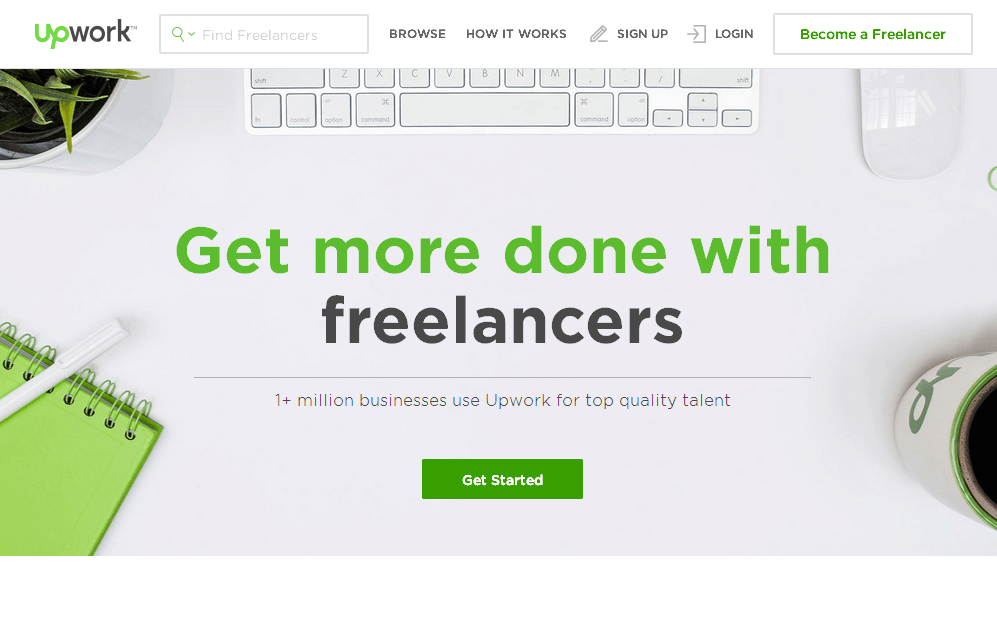 Upwork is a popular freelance marketplace which is used by over 1 million businesses to find talented freelance professionals for their project requirements. It is a platform used by various types of freelancers, such as mobile developers, web developers, graphic designers, accountants, marketing professionals, content writers and more. Some of the most popular companies who look for talented freelancers on Upwork are Pinterest, Spotify, Dropbox and Buzzfeed.

Behance is one of the leading platforms for web and graphic designers to host their creative work portfolios and showcase their designing skills. On Behance, one can find a range of portfolios in categories, such as animation, architecture, illustration, photography, UI/UX designs, fashion, motion graphics, painting and typography. Owned by Adobe, Behance also features a separate section called 'Jobs' where companies and agencies can post their project requirements and creative professionals can apply for the various full-time/part-time and freelance job opportunities. Some of the most popular firms who have posted their work requirements on Behance include LinkedIn, National Design Museum and Rhode Island School of Design.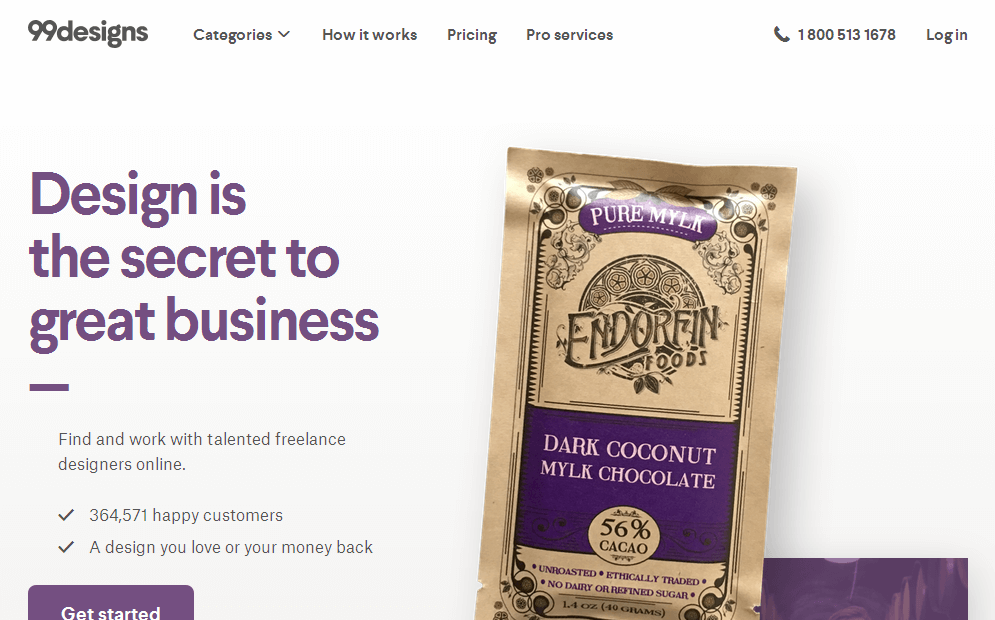 99designs is a robust online platform for graphic and web designers to find some interesting and creative work assignments for working on a freelance basis. 99designs has a community of over 1 million professional designers and has so far catered to over 350,000 clients globally. On 99designs, businesses can post their project details and receive tons of design samples from various freelance designers, following which they can choose a design of their choice to get their job done. Business owners can choose their budget beforehand as well as can provide feedback and send messages to designers to get designs according to their needs. On 99designs, one can post design requirements for logos, t-shirt designs, business cards, illustrations, book/magazine covers and packaging materials.

Hirable is an online marketplace which offers a platform for a vast community of freelance developers and business owners to collaborate over various small-term and long-term projects and work assignments. Some of the great features of the platform are pre-screened freelance profiles, robust portfolio creation functionality, integration with LinkedIn profile for freelancers, simple search and filter options for employers, project scheduling features and more.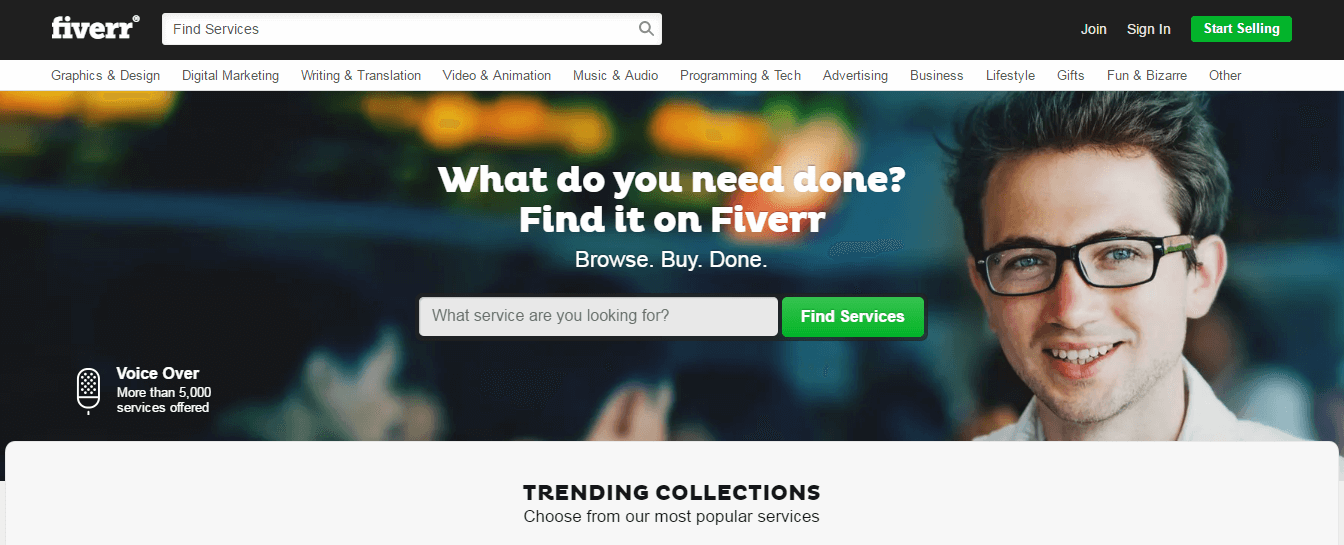 Fiverr is a popular online marketplace for business owners who seek as well as for creative professionals who provide various professional services. On Fiverr, employers can post project requirements and freelance professionals can offer services in a range of categories, such as web/graphic designing, programming, writing, advertising, animation and more. There are plenty of work assignments on Fiverr which offer a minimum of $5 for freelance services and may also go up to $20. So, it is a great online avenue for professionals to earn a few quick bucks while working on a part-time or freelance basis.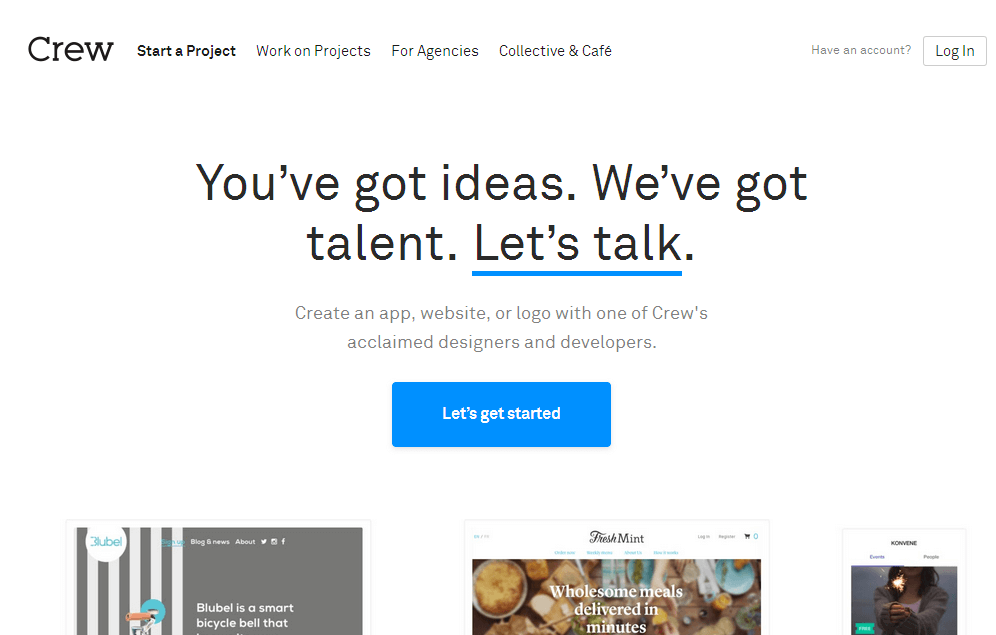 Crew is a community-based platform which allows companies and businesses to tap in to a network of developers and designers for meeting their various project requirements, be it logo designing, mobile app development or website development. Crew simplifies collaboration between freelancers and business owners by providing various services, such as 24/7 chat feature, secure payment processing, project management tools and legal agreements. It has a great support team which assists businesses in assessing their project requirements and budget and helps them connect with the right freelance professionals easily.

Guru is another popular platform for employers and freelancers to connect and collaborate for a range of professional services in categories, such as software development, finance, engineering, marketing and designing. The platform has a section called as 'Design, Art & Multimedia' which features freelance services in categories, such as illustration, video presentation, E-learning, animation and graphic designing. Its 'Web, Software & IT' section offers freelance services in fields like website development, mobile app development, cloud programming, big data and PHP programming. Guru also allows businesses to see reviews, ratings and rates/per hour of various profiles of freelancers.
Conclusion:
For those who are new to the field of freelancing, it may take a while to get comfortable with it. But, once you do, you will realize that it is not only fun but also monetarily beneficial. If you have any queries or want to share any feedback, then you can write your thoughts in the comments section below. Thank you.