Unless you've been living in a cave for the last twenty years, you know how much the internet has revolutionized every nook and cranny of the world.
So it may seem like a no-brainer that your nonprofit needs to be online. At the risk of beating a horse that was pummeled to death in the early 2000s, if you aren't on the internet, you don't exist. Or so they say.
But what exactly does it mean to build a strong online presence for your nonprofit? And why does it matter, anyway?
Here are ten reasons why it's critical for every nonprofit to put the time and resources into building an online presence that helps your nonprofit brand thrive.
One: You want your current donors to find you.
By building a strong online presence through your website combined with actively managed social media pages (for starters), you are making it easy for your current donors to learn more about you, stay engaged, and see their dollars at work by checking in regularly to your various online pages.
Two: You want your prospective donors to find you.
As essential as it is to give your current donors a place to engage with you after the check is cut, it's equally important to position your nonprofit brand to be found by prospective donors in your area or niche looking for causes to support. That's why having a search engine optimized (SEO) website with strong, carefully-crafted, keyword-rich content is essential (if you don't know what SEO is or how it works, can serve as a great primer to get you started). Make sure you're ready for those would-be donor visits by adding an easy way for people to contribute to your nonprofit right on your website (see number nine in this list for details on this).
Three: You want strangers to find you.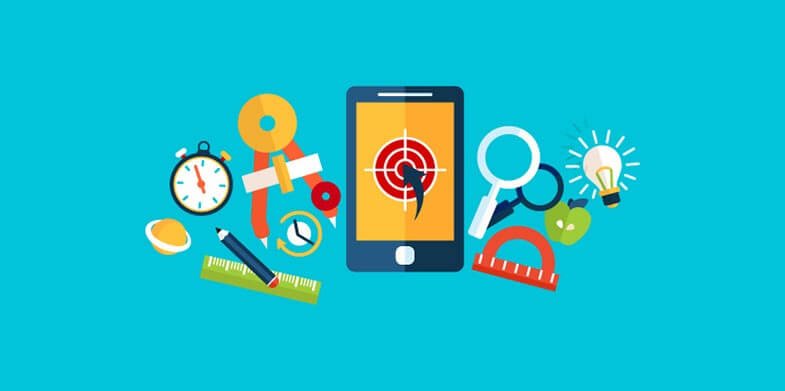 Attracting existing and new donors to your website is just the beginning of how a strong online presence can offer your nonprofit new avenues for growth. In addition to attracting donors, you also want to be found by other potential partners that might be interested in a mutually beneficial relationship (e.g. complementary nonprofits, governmental agencies, local media, and so on).
Four: You want the populations you serve to find you.
Having a strong presence online isn't just about drumming up financial and other support. It's about helping your target clients find the services they need. For example, if your nonprofit organization is an animal shelter, you want your location to be the first one that shows up when someone finds a stray dog and wants to bring it to the best no-kill shelter in the area. Without a great website and active social media accounts, competing organizations and for-profits will rank on page one while yours will risk being buried on page three, never to see the light of day. Or worse, without any online presence, you won't show up at all.
Five: You want search engines to find you.
If it isn't already clear, the content on your website and social media accounts are as much for search engines as it is for people. Creating content optimized for search engines as well as real people is both an art and a science. It's critical to stay on top of the most current keywords related to your nonprofit and the right tricks to please Google's search algorithms (AKA their special and ever-changing recipe for how they favor pages that show up in a search organically). 
Six: You want to not only be found. You want people to engage.
Having an optimized website that gets ranked in searches is only half the battle in building a robust online presence for your charity. You also want your various target audiences to engage, and keep engaging (which, if done right, can lead to more donations; this article explains how to use social media to turn followers into donors). That means adding fresh photos, videos and content to your social media pages almost daily. It also means building your online ratings at Google My Business, Facebook and Yelp. Some of these platforms make it easy for you to encourage your fans to leave ratings, and you should definitely not shy away from asking. The more 5-star ratings you have, the more trust you build around your brand and the more search engines will favor your web pages.
Seven: You want to reach audiences where they are, not make them come to you.
The best way to build a thriving brand is to stay current on internet trends and the things people are searching for and build amazing content accordingly. Not sure how to do this? Content Factory shares nine secrets on how to create great content that gets your pages in front of the right people). 
Eight: You want a quick and easy way to communicate with your audiences.
Having online structures in place in support of your nonprofit brand means you always have a way to quickly disseminate your news and needs. Without active social media pages, for example, you wouldn't be able to go straight to the people with an immediate monetary or in-kind donation request. With strong online channels in place, you have multiple ways to ask for help and get it!
Nine: You want new avenues for raising funds. 
No longer are people restricted to sending checks in the mail if they want to donate to your organization. When you have a strong online presence, you have suddenly opened up new ways for your supporters to give. Better yet, you can make donation super easy by incorporating into your website and social media pages a secure donation software, which simplifies the online donation process and allows your donors to give with just a few clicks. 
Ten: You want to do all of the above without a huge marketing budget.
The best thing about building a strong online presence for your nonprofit? It's far less expensive than the old way of buying TV and print ads to raise awareness about your brand. Not only the cost of building an online presence pennies on the dollar, by comparison, it's also much more effective and engaging. 
The sky's the limit when it comes to building a thriving nonprofit brand when you leverage the powerful tools the online world has to offer.
About DonorBox
Used by more than 20,000 organizations from 25 countries, DonorBox is a donation platform centered around the fundraising needs of nonprofits by offering state-of-the-art, recurring donation plugin that can be seamlessly embedded into a website or with a popup widget, nonprofit organizations to accept monthly recurring donations managed by the donors themselves. View a live example and sign up for free at donorbox.org.