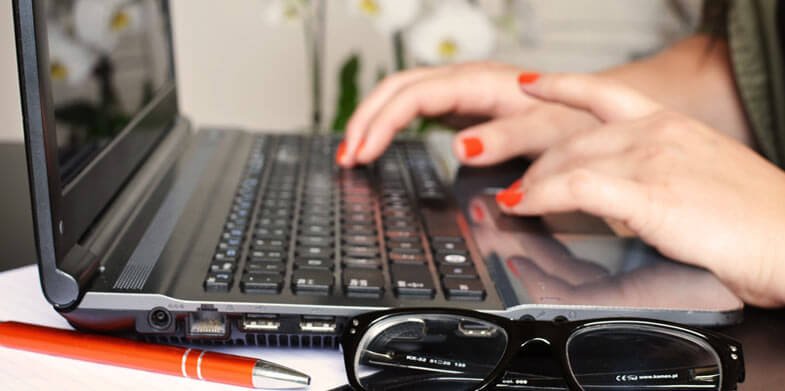 Writers are constantly looking for new and challenging projects. But, sometimes, they are not well prepared or well informed to explore new career avenues. A lot of times, freelance writers face problems establishing their freelance writing career due to lack of good guidance and advice. Copywriters are also looking for some fresh and inspirational ideas to improve their creative writing skills.
Today, writers have the liberty to choose from different career options. Popular among them are professional blogging, copywriting, social media marketing, technical writing and more. So, it is important for professional bloggers, subject matter experts, freelance writers and content marketers to keep themselves self-motivated in their work and to stay updated on modern tips and tricks for boosting career growth.
So, I am listing down 11 writing blogs which offer a variety of online marketing techniques and professional writing tips for writers, bloggers and content marketers. These blogs are great for writers who are looking for some creative writing inspiration, useful career advice and tips for establishing a freelance writing career. A lot of these blogs also offer free educational resources like weekly newsletters, updates, articles and even e-books. As a writer, one can also learn a lot from the people running these blogs as most of them are popular mentors and established freelance writers. Alright, so let us check out the list of 11 Writing Blogs to Follow for Inspiration and Tips.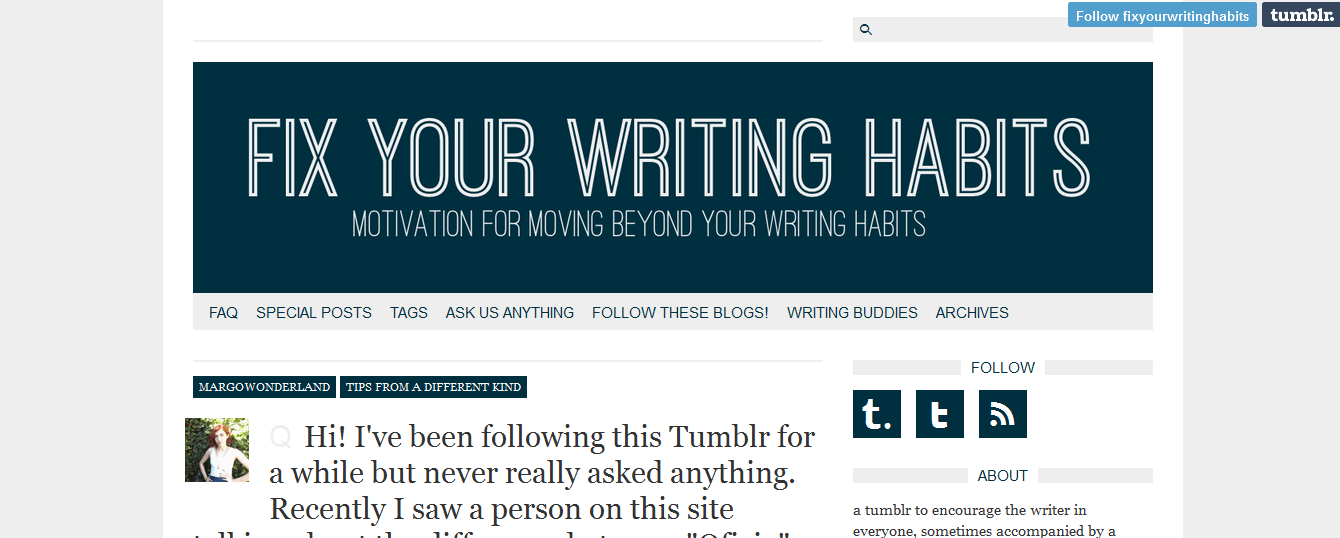 Fix Your Writing Habits is a great blog to learn tips for avoiding common writing mistakes, periods of creative stagnancy and procrastination. Writers can also get advice, solutions and suggestions to their specific problems. One has to simply post a question describing a problem and immediately the author returns with a few good solutions.
Reference For Writers is a professional writing blog which is run by Alex. The blog hands out professional tips which help writers in dealing with problems, such as writer's block, procrastination, incorrect sentence formation and more. The blog provides helpful information on a range of writing styles, including news writing, marketing content, blogging, essay writing and more.
Write to Done is one of the most popular blogs for writers on the online space. Here, writers can find a plethora of tips to write effective sales pages, novels, blog posts, social media posts and more. The blog features a range of interesting and informative posts in popular categories, such as persuasive writing, writing prompts, freelancing, self-publishing and blogging.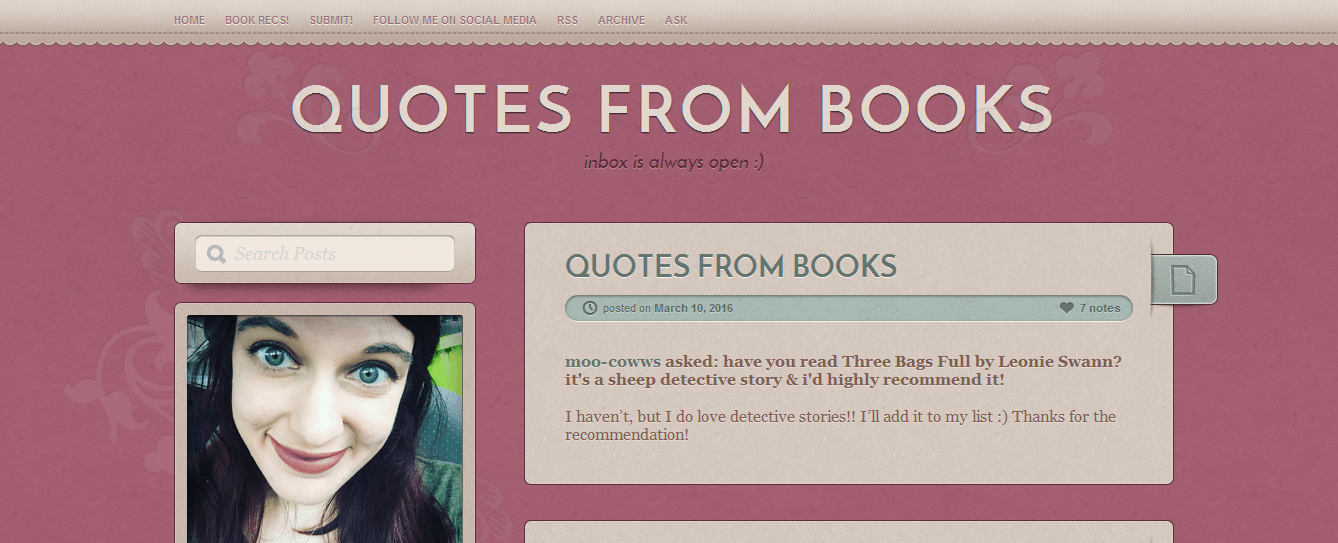 A lot of times copywriters, news writers and short story writers feel the need to include relevant quotes in their write-ups. In such cases, they can visit Quotes From Books, a blog site containing numerous interesting quotes from popular books. The site also features some useful book recommendations from various catoegories.
There are several ways to make your write-up more unique and interesting than others. One way is to make use of popular words or phrases from non-English languages like German, French or Japanese in a write-up. So, if you are someone who likes to discover different non-English words and their meanings then you should definitely check out Wordstuck. Wordstuck features words from over 40 different foreign languages along with their meanings, context, part of speech and more.
Make A Living Writing is a blog which is authored by Carol Tice, who has successfully worked on several freelance writing projects. The blog features several important posts which cover the various aspects of a freelance writing career. It also offers e-books, updates and other educational resources for free.
Men with Pens provides relevant grammar usage and professional writing tips for website content writers and copywriters. The blog contains several posts which offer techniques and guidance on various topics, such as persuasive writing, client acquisition, blog writing, online branding and more.
The Renegade Writer is a useful online resource for freelance writers. The topics covered on this blog are very unique and interesting, ranging from information on various writing gigs and publishing platforms to designing amazing book covers and marketing a self-published book. The Renegade Writer also offers free e-books which contain loads of useful stuff.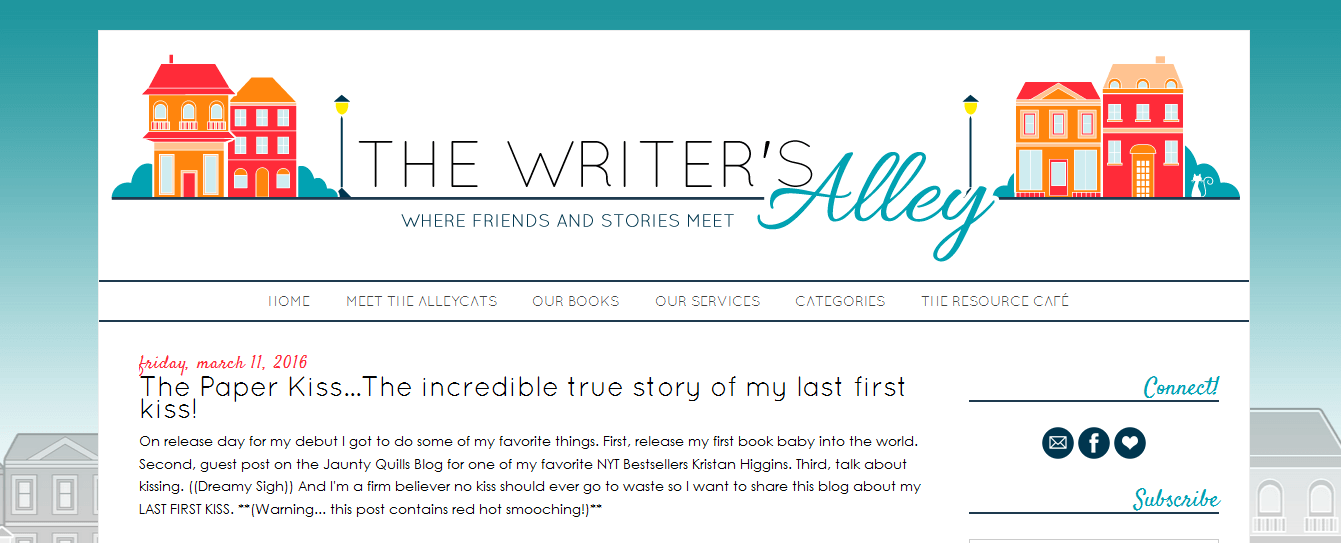 Writers looking for inspirational stories and practical tips from renowned authors should look no further than The Writer's Alley. The Writer's Alley features interesting posts from numerous categories, such as writing craft, marketing, publication, inspiration and more. It is a suitable blog to check out for fiction and creative writers.
As a writer, if you are looking for some unique and smart articles related to syntax, grammar, writing styles or creative writing ideas, then you should definitely check out The Write Practice. The Write Practice is a blog which is actively followed by a huge number of professional writers. It also offers free educational resources for subscribers.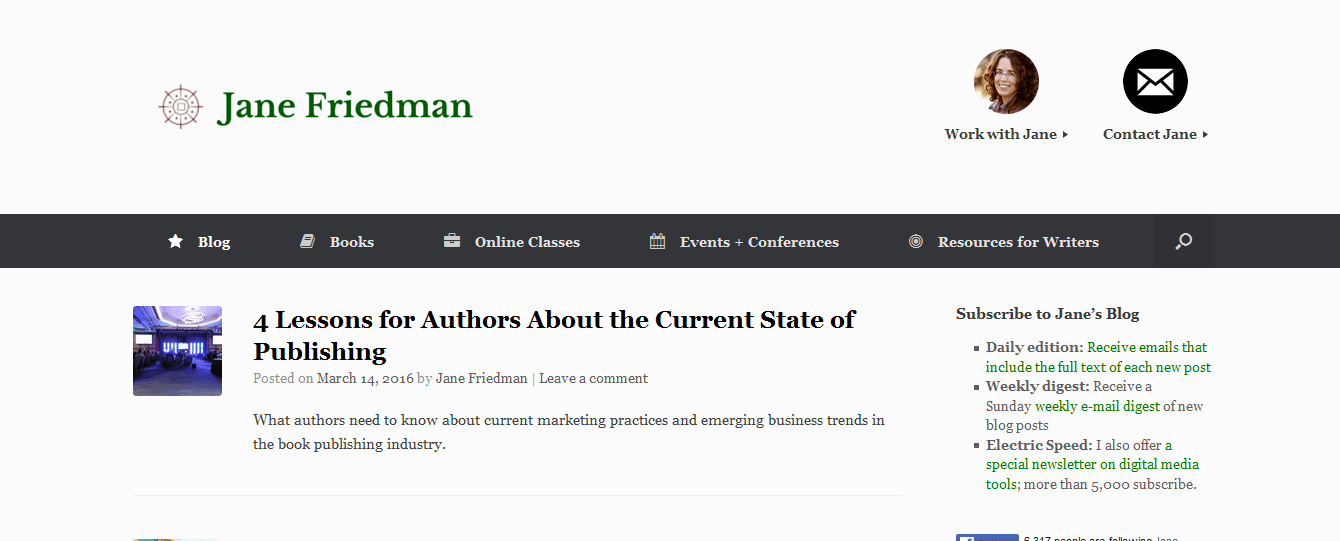 Jane Friedman highlights the various aspects of today's digital marketing age and its growing influence on the content development and publishing industry through her popular blog. She also focuses on the importance of making use of social networking platforms and technology tools in order to establish oneself as a professional writer.
Conclusion:
With that, we have come to the end of our list. I hope that the blogs featured on the list will provide writers with the necessary tips and educational resources for building and improving their writing career. If you have come across an interesting blog which can prove to be useful for writers, then kindly mention about it in the comments section below. Thank you.