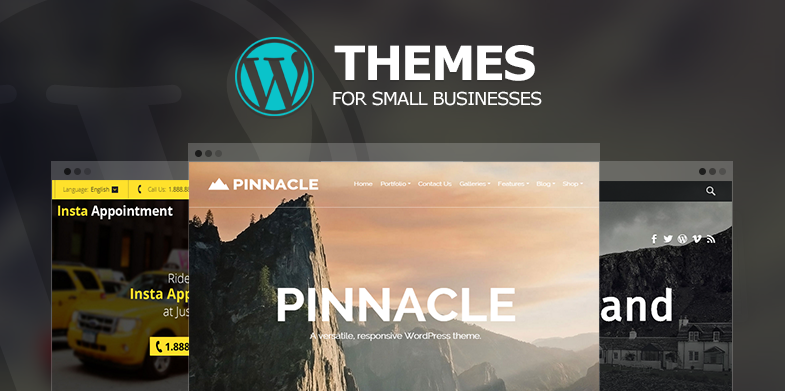 Different companies have different requirements to fulfill from their business website. For instance, a law firm's website conveys bold professionalism while a travel company's website symbolizes adventure and excitement. In terms of features, a portfolio site needs to display an image or video gallery while a multimedia company's website needs to support all kinds of widgets.
But, whatever may be your needs, by using the right WordPress theme, your next website can be just a few clicks away. Really, WordPress has simplified the website development process to a great extent. Now, we have WordPress themes to create any kind of business website, be it a travel, multimedia, portfolio or restaurant company. So if you are contemplating over starting a website for your business, then I would suggest you to opt for WordPress. With a gamut of WordPress plugins and extensions, you can create a beautiful interface for your website while supporting the necessary features.
Hence, after giving a thoughtful consideration, I've handpicked a few themes, which you can use to build your next WordPress powered website or blog. The themes are free and responsive in design to help your website match the current trends.
Alright, so allow me to present this wonderful list of 13 Best WordPress themes for small business. Here we go.
1. InstaAppointment Lite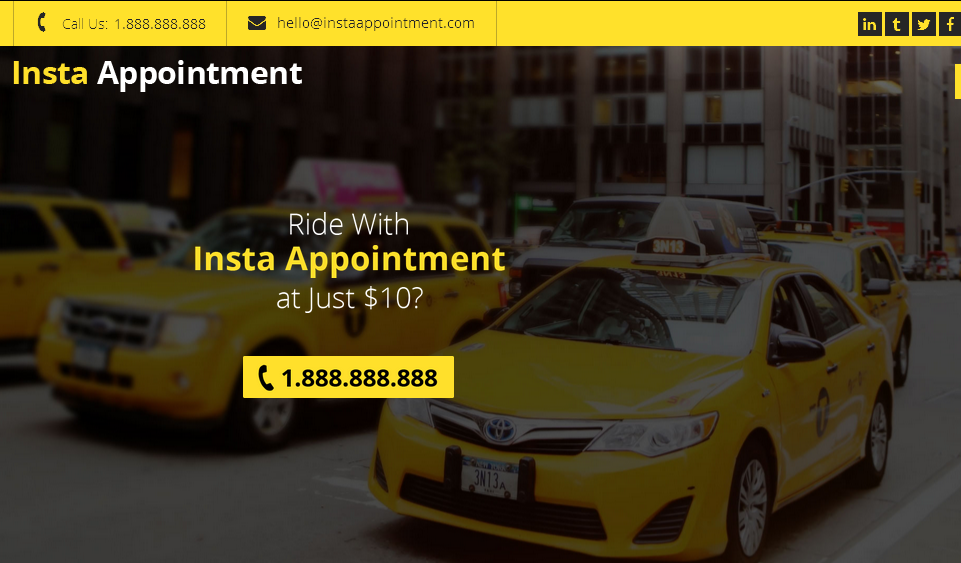 InstaAppointment is an interactive theme for building corporate or business websites. The header features social media buttons and a drop-down menu instead of tabs. The theme supports integration with a built-in contact form, a photo gallery, a blogging platform and some modern widgets.
View                Download
2. Modern

The theme's stylish design speaks for its visual quality. It features a header slideshow with social media buttons on it. The theme has a separate portfolio and blog section with a built-in photo gallery. The layouts are crisp and the theme comes with a full-screen slider, widgets and more. Modern is perfectly suitable for small business, blogging and portfolio websites.
View                Download
3. Quill

Quill is a beautiful theme design that will leave the visitors mesmerized. It has animated sections that display a slow loading effect. The theme features a full-width slider, offers parallax scrolling and is optimized for SEO and various widgets. With plenty of custom options for choosing layout, page templates, widgets and more, Quill is worth checking out.
View                Download
Also Check: 10 Free Open Source Software's For Building Ecommerce Websites
4. Juridica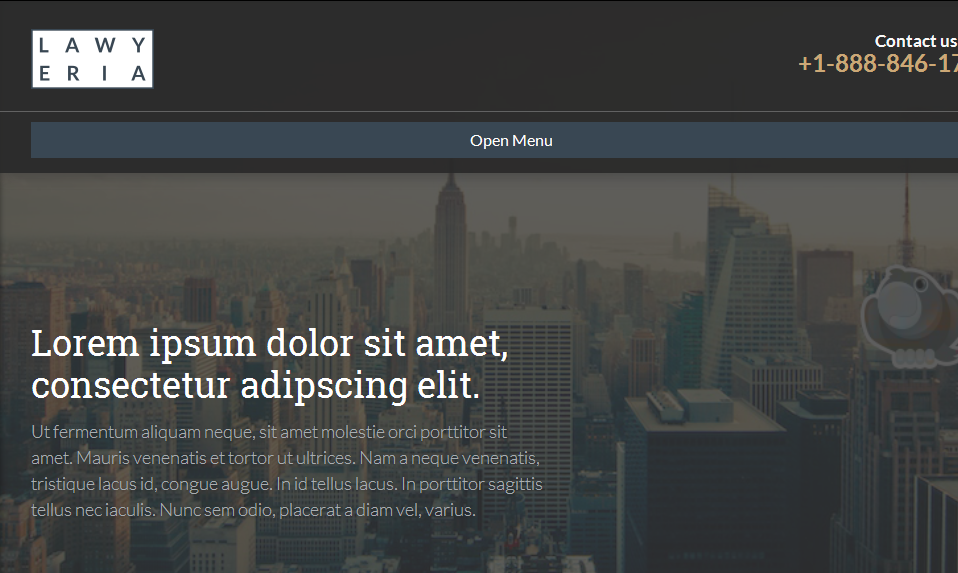 Juridica is a minimalist theme design for business or corporate websites. It has a static header with a drop-down menu that links with various sections of your website. The theme offers limited widget areas but you can add multiple sub-pages for posting content.
View                Download
5. Italian Restaurant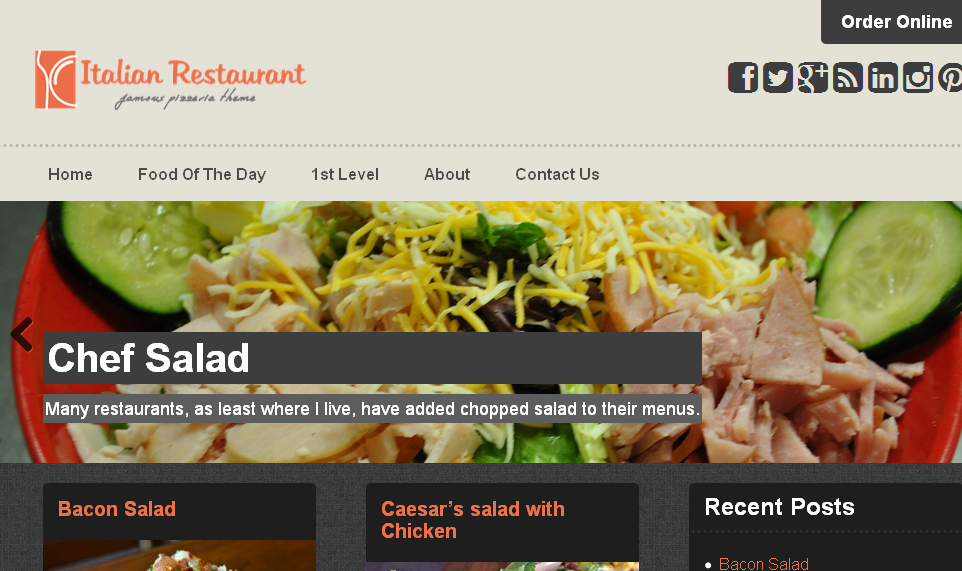 If your are a restaurant company then this theme is exclusively designed for you. The theme displays a two-column layout for displaying featured food dishes with images and descriptions. You can choose left/right side bar and other widget areas as well as a portfolio/image gallery. The theme contains other sections for archives, blog posts, product categories and more.
View                Download
6. Ares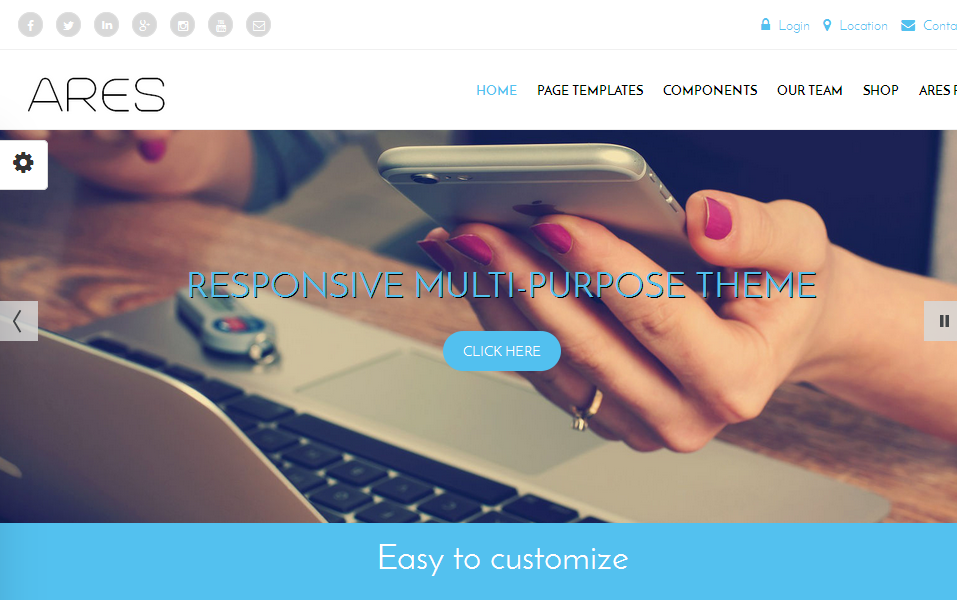 Ares is a multi-purpose theme suitable for any type of business websites. The theme has a white background with a combination of black and blue color schemes. It offers sections to integrate an e-commerce store or a blog. Ares features a static header, full-width slider and customizable page templates.
View                Download
Also Read: Top 15 WordPress Creative Themes
7. Pinnacle

Pinnacle is a modern theme for building professional-looking business, e-commerce or portfolio websites. The theme offers options to display photo/video galleries in a variety of styles. The sections are designed to support any kind of widgets, like photo/video files and offers different styles for displaying blog posts. Its long footer area displays a secondary navigation menu as well as portfolio projects and social icons.
View                Download
8. Accesspress Parallax

Accesspress Parallax is a multi-purpose, single-page theme with a parallax scrolling effect. The theme is fully-customizable for building travel, corporate, health care and portfolio websites. It features a full-width static header with a menu bar and flex slider for homepage banner. Accesspress Parallax has an impressive photo and video gallery for professional e-commerce and portfolio websites. You can set different background images for various sections, such as blog, client testimonials, contact form and more.
View                Download
9. Pytheas

Pytheas is a simple theme designed with distinctive colors and typography. The theme's homepage has a concise layout to include sections for recent projects, services and more.  It features a homepage slider and a bold header with social media buttons. Additionally, Pytheas offers a two-column layout for displaying portfolio items with images and description.
View                Download
Also See: Top 6 Free WordPress Music Themes for Artists
10. Cubby

Cubby is a great website theme for small business websites. With Cubby, you can display portfolio posts and products using an image gallery. The theme offers custom homepage slider, built-in social icons, sidebar settings, custom page layouts, image alignment options and more. The theme adds an appealing visual element to the website.
View                Download
11. Enigma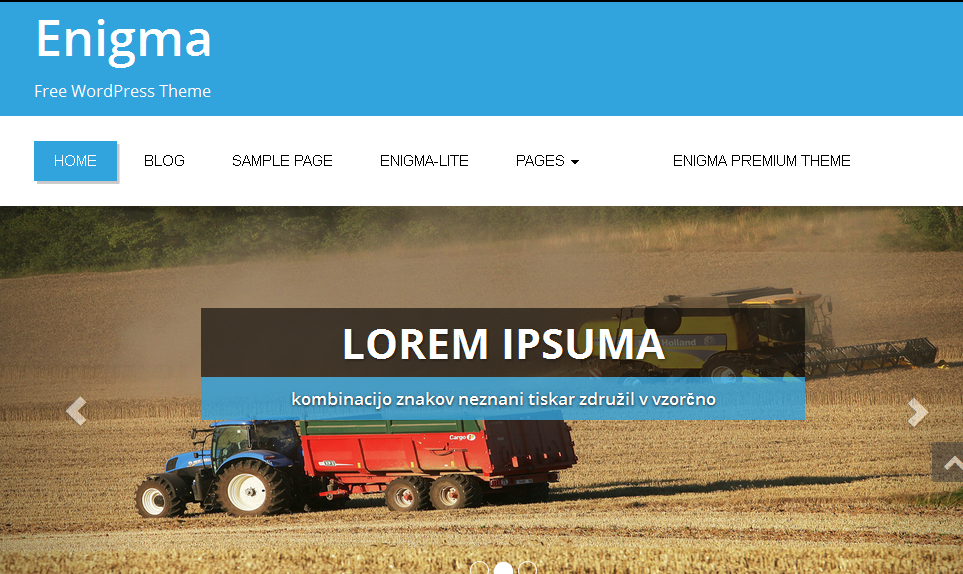 Using Enigma for your business or personal website is an ideal move. The theme comes with an attractive white and blue color scheme and an image slider for the homepage banner. You can choose from a variety of custom page layouts. It includes separate sections for blog and project portfolio. Over all, Enigma has a clean and uniform design feature suitable for large and small business websites.
View                Download
12. Advocate

Advocate offers a minimalist design for building business websites especially catering to law firms. It has a three-column layout for displaying important sections of websites like blog, projects and clients. The theme's underlying static web pages offer a simple layout for sidebars and widget areas. It has a full-width header with social media icons.
View                Download
13. Fruitful

Fruitful is a creative theme design for small businesses website. It offers a ton of options for customizing page layout, sliders, fonts, background images, social icons, color schemes and more. The theme supports specific features and layouts for blogs and e-commerce stores, such as 10 blog post format and a shopping cart.
View                Download
Conclusion:
With that, we come to the end of our list. I hope you must have found this list helpful. I have tried including a few themes that go down well with any kind of websites. Additionally, there are a few ones specifically for law firms, restaurants and e-commerce stores. Most of them are SEO optimized, support the basic plugins, such as WooCommerce and are widgetized.
There are a plenty of free and top rated WordPress themes on the digital space.  If you have already used a different WordPress theme for your website then you can post a link in the comments section to let others have a look. Till then, Good Luck!!