The long awaited Apple Watch has finally hit the public market, the reviews are rolling in, the complaints are making it into the light, and many more similar topics are being written on daily basis, surely for some weeks ahead to come, but would you really be willing to invest $17,000 into a digital watch? I really can't see myself doing that, ever.
Even though the watch has been in the market only for a few days, people are gathering up the facts about the Apple Watch and letting the consumers know what the real deal behind these watches is, for example — the Apple Watch is advertised as waterproof, but the actual touchscreen display may not work underwater at all. Though the configuration button does, so perhaps that outweighs it, for some.
Check out: 5 Great iOS & Mac Podcasts for Apple Developers
In my personal opinion, I really don't see what the fuss is about, paying such a large amount for a digital watch that can't even play music — requires a pretty big idea of what this watch actually can do, other than serve as a novelty item. Whatever the case, here's a rundown of some of the most popular Apple Watch apps that you can find on the market already, and expect many more thousand apps to appear in the coming months.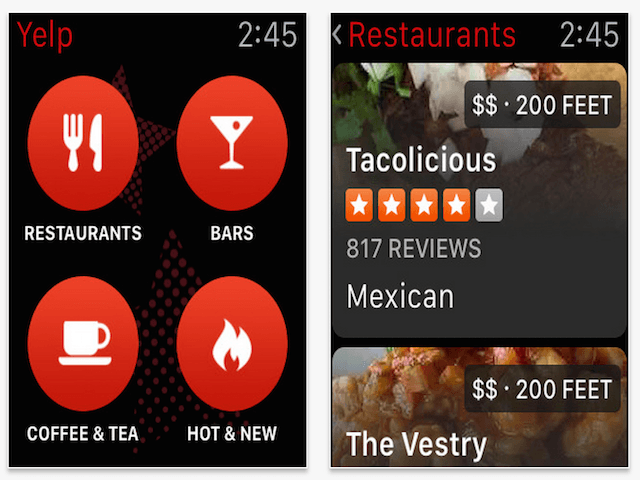 I would say that the feature that stands out the most with the Apple Watch is that you don't have to do anything, but look at your hand and do a few taps in order to access the features that you'd usually access from your phone. Yelp is all about discovering local business, nearby cafes and shops, anything to do with food, domestic shopping, purchasing, etc,. Yelp is fully supported by the Apple Watch, so in a sense it might even disturb your usual spending habits, since you'll always be able to check the stores around you.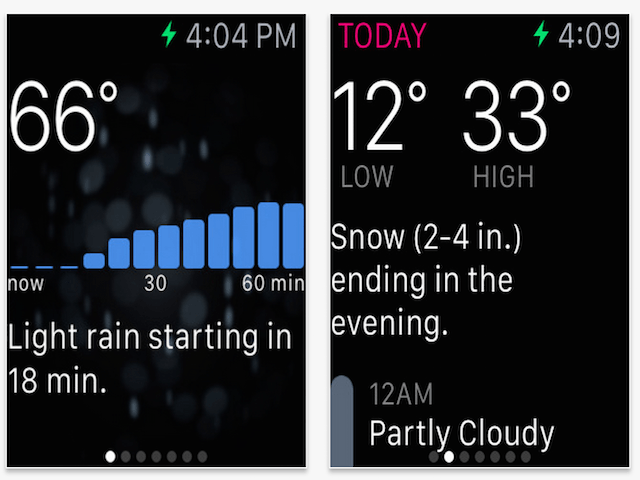 Sure, a lot of the phones these days are configured with the weather forecast to be shown straight on the display, but the real advantage is that the Dark Sky app can tell you at a glance exactly when it will rain (or snow) up to an hour in advance, so you're free to walk the dog or run out to lunch and know you'll stay dry. You can also explore the most beautiful weather animation you've ever seen, both forward in time or back.

Isn't that an ironic tragedy, you can't listen to music while using Apple Watch, but you can record sound on it, which means that you can use the really popular app Shazam; which lets you record the music that's playing around you, and then uses that music to find an exact match if it can be found within the database. It's a really great app, and now that it is available on Apple Watch — it will encourage you to pull it up at train stations, while waiting in the bank, or at a local party. Anywhere where there is music.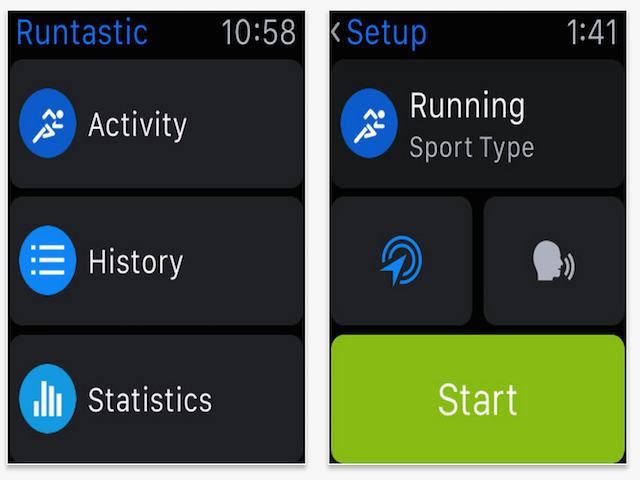 How many of you are runners, seriously? We're a bit cheeky with this particular app, since many of you do other activities as well, but mostly it is to show the functionality that the Apple Watch can have on your health and the exercise routine that you have. With Runtastic you can record your runs, set goals and expectations, see your overall performance, and generally be in sync with your exercise practice.

Last but not least, this app will appeal to all the developers out there, for sure. Slack is also available for the Apple Watch, which we recently titled as one of the leading instant messaging apps for programmers, as it stands — Slack is all about team communication from within a single screen, now you can receive work updates and project updates directly from your Apple Watch.
A Beginning of a New Market
It goes without saying that the Apple Watch is going to develop into a separate market on its own, it certainly has many appealing uses and ways of making the consumer interested into the product, but things such as the initial purchase price might scare some consumers away, which is why we're hoping that at some point Apple is going to introduce a cheaper model — much like they did with the iPhone 5 series.
We hope that this gives you a better idea of what to expect on the new watch from Apple.