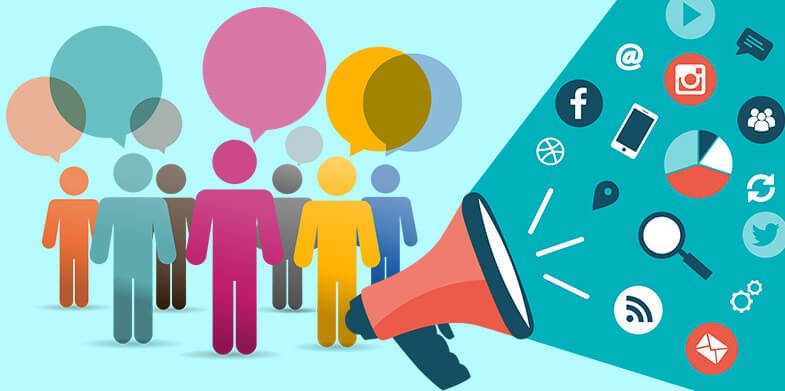 Digital marketing and SEO have exploded over the past few years. At present, there are so many points to digital marketing and SEO that it becomes hard to understand where to start, what to emphasize on and how to assign your money and time. A big-scale digital marketing approach is a complex task – which is the reason why even before you know about it and even when you have the best intentions- things may get messy.
Some people say that an excellent website with a responsive design is important, while others think that it is all about SEO. Certainly, there are the social media, email marketing and Pay Per Click campaigns too. The truth here is that they are somewhat right and totally wrong simultaneously.  There is no magic wand or silver bullet that can deliver brilliant marketing results with just one shot. In fact, an efficient marketing campaign will utilize all these elements, using each media to compliment the other. A digital marketing campaign that is focused primarily or exclusively on one element like PPC or SEO, is missing on other essential elements like website design, email marketing and social media. And we all know, a poor digital marketing campaign will lead to poor results.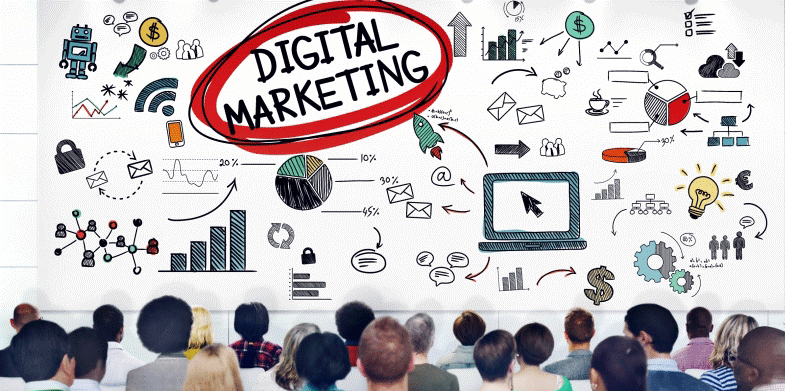 For good results, you need to have a balanced strategy with appropriate money and time spend on every essential element. With this in our mind, we are kicking off the 5 key elements of a successful digital marketing campaign. These elements will assist your digital approach, cut through crowd and deliver great success.
1. A Responsive, Engaging Website
Your site is an important part of your digital marketing campaign and if correctly designed, can make your digital marketing efforts much more effective. With much more people communicating with brands using their tablets and smartphones, it is important to make sure that you are delivering a responsive and consistent experience on all devices. It's crucial to create a website strategy, which aligns with your company's brand platform. It must be as simple for any user to complete an action or engage with your website, social media or content with their tablets or phones as it's with their laptops. Everything should be done with a purpose towards specific aim, making it simple to converse your value. In the present online landscape, your site must:
Be mobile friendly and responsive
Use up-to-date and relevant content
Communicate your values up front
Integrate marketing automation and customer relationship management tools
Have products-specific landing pages which can generate leads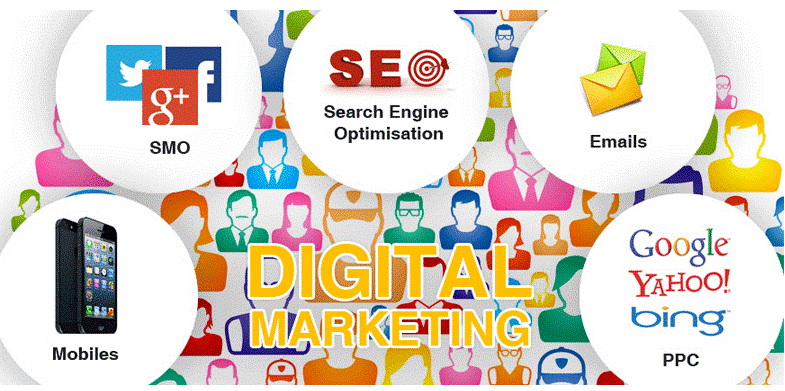 2. SEO and Content Marketing
Following best SEO practices can help increase the online visibility of your site on the search engines like Google, Yahoo and Bing. Keep in mind, a SEO strategy usually is long term and takes time to show its results. In case, you are unsure whether your business should employ SEO, there are many benefits compared to any other digital marketing elements as it
Helps to get insights on targeted market behavior
Offers lasting results
Helps to reach new markets
If you make a decision to use SEO in your digital marketing, you must deem content marketing as the main element of your Search Engine Optimization strategy. Posting contents that are appropriate for your targeted audience is more probable to be linked to and shared. Although, links earning is more difficult than what it looks, it's worth investing your money and time on your website's content.
3. Pay Per Click
Pay Per Click (PPC) advertising is a way of reaching to users who are passively or actively looking for services or products you offer to the market. PPC can be easily split into 2 categories: 1.) Search advertising & 2.) Display advertising.
PPC – Search Advertising
The paid search advertising lets businesses bid for getting a position on the top of a search engine's result page by bidding for specific keywords that they wish to get ranked for when users search for them. It is highly recommended that the new websites who don't have any authority on any search engines should engage in this paid search because it can start driving instant traffic.
PPC- Display Advertising
This is not only limited to the text advertisements, you can also use a mix of videos and images to get your messages across. It is generally used to target the users interested in your products/services and are searching for them passively.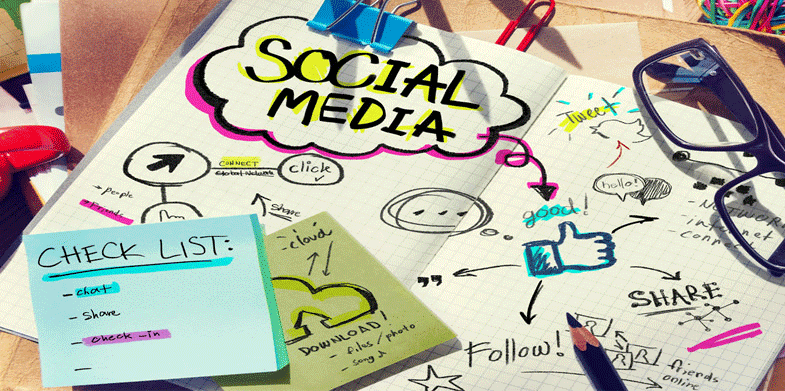 4. Social Media Marketingn
We all know, social media can help maintain your relationships with clients and even generate brand exposure. Facebook, Twitter and LinkedIn offer paid advertising option enabling to market your businesses by reaching to new users and reconnecting the old ones. Other advantages of social media marketing:
Social content can boost the links to your site content by coming in search results indirectly
Replying to industry developments because they occur and become known in your field
Delivering enhanced customer services and responding to feedback
Increasing advocacy and loyalty for clients you have connected with.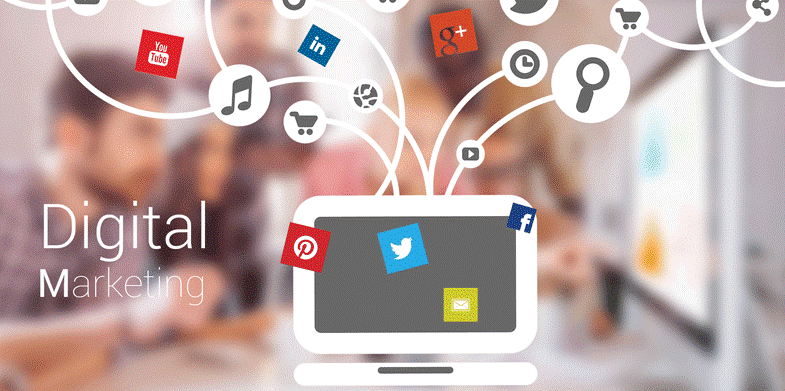 5. Email Marketing
It is amazing to see how underused and overlooked email marketing is. For implementing a successful digital marketing plan, email marketing is very important. It can help you maintain constant relationships with current clients and even prospects, who have actually "opted-in" to get information from you. Sending emails to your targeted audiences is one among the most efficient ways to attract traffic, conversation and engagement. You are missing a great opportunity, if you have not implemented email marketing.
If you are not already using email marketing, here are the reasons why you should do so:
Email marketing helps get repeat conversations/sales
Email marketing supports other campaigns
Email marketing helps measure your results objectively.
Conclusion
If you want to become successful with your digital marketing strategy, you should consider implementing all the above mentioned elements, without giving a second thought.