Are you happy with the growth of your business? Is it growing as per expectations? Or does it require a boost?
These are few questions that sooner or later pops-up in every marketers' and entrepreneurs' minds. Why?
With a 90% failure rate of startups and small businesses, growth remains a top priority by default.
To drive growth and ensure fancy numbers on your balance sheet, you don't require super costly PR firms. Your business will grow when you talk to people who matter the most to your business – your customers.
That's why surveys are gaining popularity and provide a powerful opportunity to boost your brand.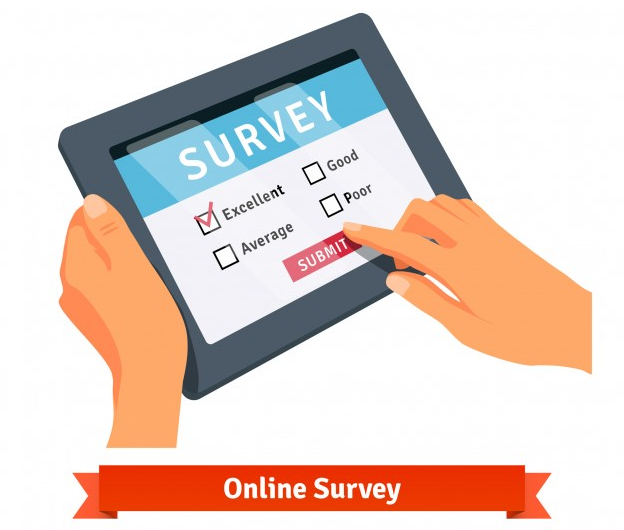 Surveys are a fantastic way to take feedback by asking a few simple questions from your customers. When done right, the data you collect from responses could be absolute gold.
With lack of research as one of the top reasons for a 90% failure rate of startups – a survey could be your answer to all your growth-related misery.
Surveys allow your brand to understand customer demand and come up with strategies that convert. With most businesses opening up after the pandemic, it has become more critical than ever to know customer preference after months into lockdown.
5 Ways to Use Surveys to Boost Your Brand
Reaching out to get feedback from customers and analyzing them can reap benefits for your business. From increasing brand loyalty, creating content that converts to enhancing user experience, and making critical business decisions – a survey could be the de-facto standard for your brand's success. We've listed five ways to use surveys to boost your brand.
1. Increases brand loyalty
Did you know that a 5% increase in customer retention can increase your profits by a whopping 25%-95%? That's the power of brand loyalty.
In the digital world, brand loyalty is the most significant success factor and a metric that decides your survival chance. One of the best ways to measure brand loyalty is using surveys. Surveys help decode all nuts and bolts of customer satisfaction, trust, and perceived value. Based on responses, you identify competition areas, understand your product's strengths and weaknesses, and know about your customer's requirements.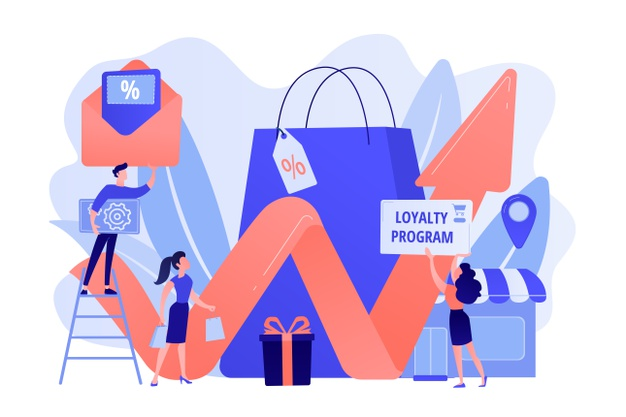 The insights you gain from your survey response helps you tweak changes to your brand loyalty marketing strategy. As data back the changes, it gives your brand a competitive edge over others.
For understanding how your customer perceives your brand, ask questions like:
When compared to our competitors, our service/product is good, bad, or the same?

How likely are you to tell about our brand to others?

Do you trust our brand?

What rating would you give to our product/service?

How likely are you to switch to a competitor brand offering an alternative product at a lower cost than our product?
When you ask questions like these, you decode factors contributing to brand loyalty. The rule here is simple,
The higher the brand loyalty = Higher will be the growth.
Pro tip: Surveys are an excellent way to tell your customers that you care about their opinions. According to a study, 68% of customers leave because they think that a brand doesn't care about them.
2. Enhances user experience (UX)
Companies that prioritize and lead in user experience outclass laggards by an unbelievable 80%.
User experience has the power to make or break your small business.
In short, UX is everything. From bad SEO to lower conversion rates, lack of UX can deeply hurt your business.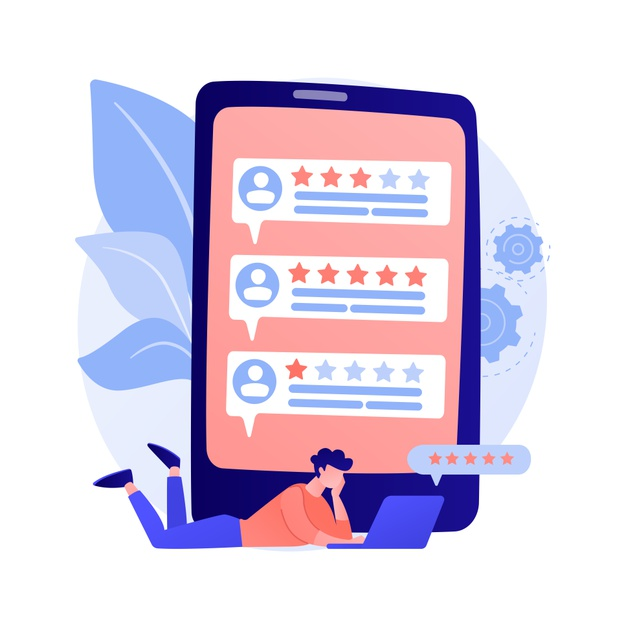 As your website is a mirror to your business, understanding your customer's perception about usability and user-interface will provide a seamless user experience. The most effective way of finding out meaningful answers is through surveys.
For understanding the user experience of your customer, ask questions like:
What's the overall impression of your website/product/service?

What improvements are necessary for a better experience?

How easily could you find what you were looking for on our site?

Since you last visited, has our website's loading speed increased, decreased, or remained the same?
From asking opinions about a change in logo to changing the user-interface, a survey helps you elevate the user experience. As time is money, when you ask customers what they want – you save both!
Pro tip: With 95% of users agreeing that good UX pays off, conducting an online survey for understanding UX could be a game-changer.
3. Identifies the first point of customer interaction
You may be spending more than half of your marketing budget on social media to gather genuine leads. What if the first point of interaction for most customers was your website?
With your efforts, your money also goes in the drain.
Therefore, mapping channels where you find your prospective customers is a leading way to achieve the growth targets.
A customer may copy-paste your website URL directly to reach you, visit your social media profile, read an advertisement in a newspaper or through word-of-mouth. Irrespective of the channel, you should know the first point of interaction with your customers.
That's where online surveys come to your rescue.
Once you know each channel's share, you can spend on marketing channels that are fruitful and ignore the others.
For knowing the first point of customer interaction, ask questions like:
Where did you hear about us?

On which social media platform did you read about our service/product?

Where did you first find out about our business?
Just because Facebook has over 2.8 billion active users, it doesn't mean you will find a significant chunk of your leads on this channel.
Instead of apprehending and forecasting, why not directly ask your customers using a survey.
Pro tip: The first point of interaction could be a website, live chat, chatbots, social media, online ads, customer review, email, newsletter, or phone calls.
4. Creates content that converts
The ABC of a successful content marketing strategy is customer feedback. Without knowing what your customers want to read, it's impossible to create content that resonates with them and builds your brand.
As content creates a bigger impact on your bottom line, gaining insights from customers about the kind of content they love will help your business achieve its goals.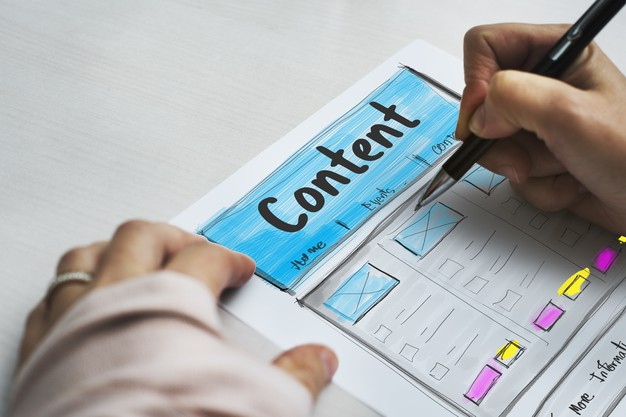 That's why surveys are essential for content marketing.
When done right, surveys easily bridge the gap between the content that you provide and the content that your customers are looking for. Only when these two are in sync sales will occur.
In your survey, ask questions like:
What type of information is valuable?

What type of content do you prefer when you search for a new product/service?

How often do you wish to receive information from us?

How much time do you spend on reading content?

Which channel do you prefer to share your content?

Do you prefer data-heavy or playful content?
Pro tip: Creating content based on survey responses creates share-worthy content that portrays your brand as an industry leader.
5. Help make critical marketing decisions
Convert your survey into a market research tool and make decisions based on actionable data insights instead of relying on your hunch.
In the ever-changing digital landscape, where one wrong decision could cost you everything, it doesn't make sense to take hunch-based critical business decisions.
Your sixth sense may be telling you that your customers hate your blue and green logo. Based on your instinct, you change the logo and see your conversion rates drop. After conducting an online survey, you realize that your old logo was a brand identifier; it was the slow loading speed of your website, turning customers away.
While your sixth sense may be right, it's always good to sharpen it with research-backed actionable data.
Pro tip: Brands that base their decisions on data are the ones that taste success and reach their goals.
Wrapping up
Feedback from customers opens the door to success as you get insights directly from the horse's mouth. Brands like you that consider surveys as the ABC of boosting business growth are the ones that thrive in today's competitive environment.
Conducting surveys may seem an uphill battle, especially when writing questions that generate helpful insights. You will come across many online survey tools to simplify your job. The time, effort, and cost spent on creating a survey far outweigh the benefits.
The key to boosting the growth of your brand is sharing interactive and engaging surveys. 
Boring and extremely long surveys will not serve any purpose and will only frustrate your customers.
How are you using surveys to grow your business? Which of the five ways to use surveys did you find fruitful?
Also Read: 7 Customer Survey Strategies to Help Your Business Growth