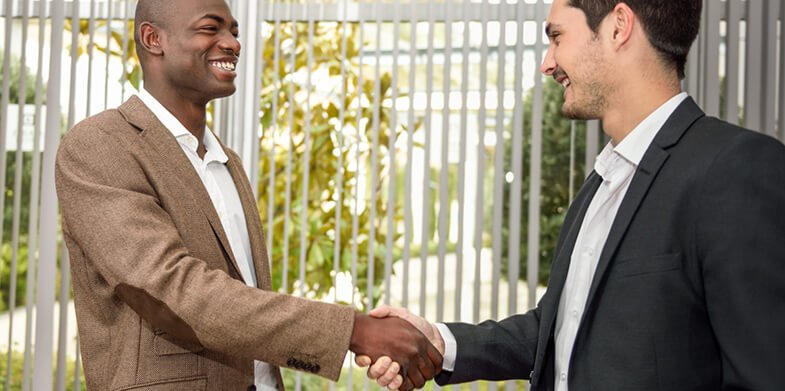 For small businesses and entrepreneurs, the right industry connections can mean the difference between success and failure. When you're just starting out, support is everything and you've got to convince retailers that your product is unmissable at an early stage. Fortunately, there are lots of great ways to connect with prospective B2B clients.
If you can catch their interest, you've got a brief opportunity to showcase your business and secure a lucrative deal. As most clients make their decision within the first ten minutes of meeting a new supplier, your pitch has to be snappy, bold, and fast paced. Focus on the reasons why your product is guaranteed to be a big hit with their customers.
These handy tips will give you some advice on the best ways to impress B2B clients and land those all-important contracts.
1. Give a Little Back
If you want to introduce yourself to a vendor or retailer, you could arrange to send a small gift to their purchasing department. Inexpensive, practical items are usually very popular. For instance, these Promotional products by the Promotional Product Experts are functional and branded. They are a good example of how to strike the right balance between promotion and real world value.
2. Design a Business Card
With digital marketing slowly taking over offline promotion, you could be forgiven for thinking that business cards a little old hat. You'd be wrong, however, because the majority of professionals still hold them in high regard. It is worth investing in a slick business card design because it allows you to really maximize that first impression.
3. Know Your Clients
Whether you're at the stage where a formal meeting has been arranged or you just want to introduce yourself at a networking event, it's important to be informed. If you're going to schmooze with prospective clients, you must know a little about them first. Not only does it show that you care about making a good impression, it demonstrates forward thinking, dynamism, and a commitment to B2B relationships.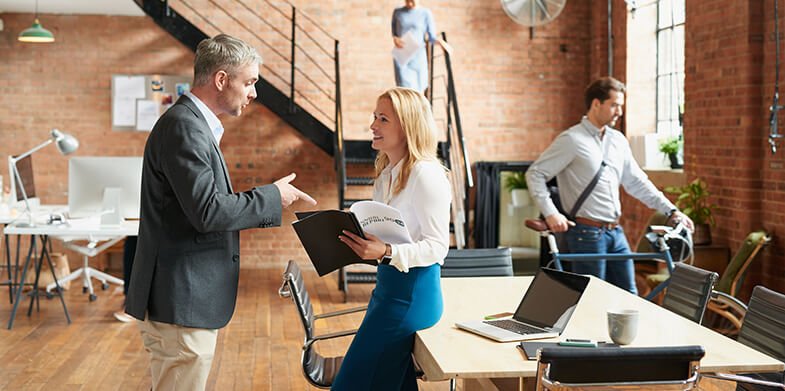 4. Always Be Prepared
Needless to say, if you're planning to pitch to a client, you've got to be prepared.
The big retailers can be quite brutal when it comes to second chances. They expect presentations to start on time, be a reasonable length, offer clarity and value, and make it clear why they should give you their money. Your pitch doesn't have to be flawless, but it should definitely answer more questions than it raises.

5. Make Time to Listen
Don't forget that your pitch is only useful if the client finds value in it.
While these kinds of meetings tend to be one-sided (because you're presenting to secure a contract), it doesn't mean that you cannot ask questions of your guests. Give them time to speak and react to your pitch. The response will tell you a lot about your ability to forge these connections. For young entrepreneurs, industry feedback is an essential asset. Use it wisely.

6. Establish Clear Goals
You're much more likely to land that big contract if you set out your agenda right from the start. It is a good idea to be open to negotiation, but you don't have to speak vaguely when pitching. Wherever possible, be specific about what you want or expect. It makes it easier for clients to decide whether or not they want to work with you. All businesses appreciate clarity and efficiency, so put your goals on the table. It is up to your guests to judge their value.
7. How to Find and Impress B2B Clients
One of the best ways to find B2B clients is still good old fashioned networking.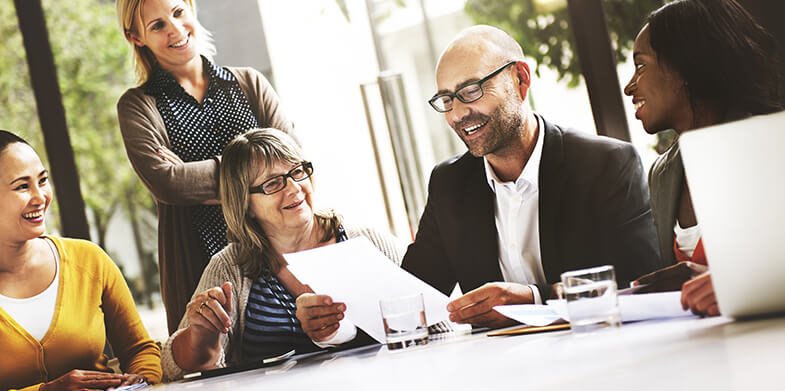 Trade shows, pitch nights, workshops, and industry seminars are all great places to chat and connect. Be dynamic and confident but make sure that you have something to offer people when you introduce yourself. You shouldn't have to talk for hours before they understand who you are, what you do, and why you are chatting with them.