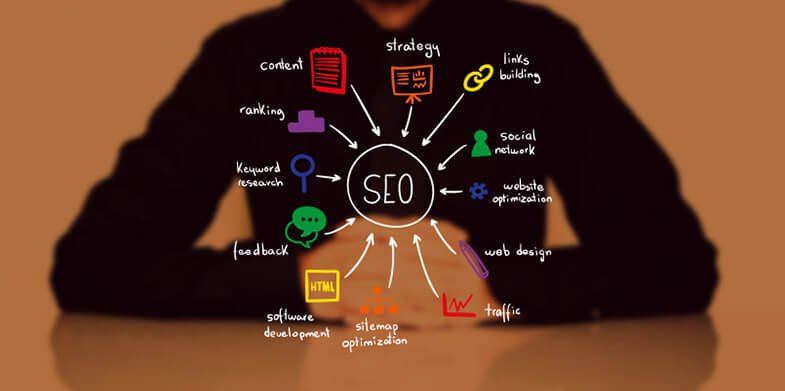 Why so many businesses are obsessed with SEO? Well, to put simply, if you make a well-thought SEO strategy for first day, you can get free online traffic from that time effectively. On Page SEO perhaps is the most essential process not just for better ranking, but for successful online marketing campaign as well. So, here are some On-Page Optimization tricks to develop your business further: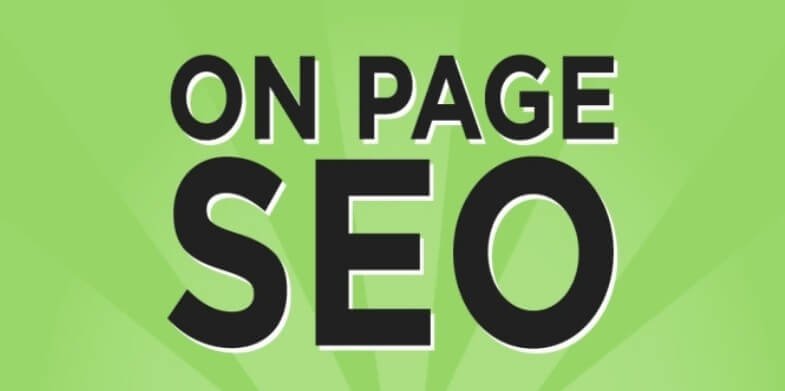 1. Page Titles
The page titles are among the most imperative SEO factors of your website. Each of your posts & pages should have its unique title, which should include the key keyword for that page.
2. Meta Descriptions
Lots of people forget to incorporate meta description for their pages. Meta descriptions are an imperative place to include appropriate keywords for your contents, as they are used within search results when the page is listed.

3. Meta Tag
For all your pages, you should include a complete set of keywords/phrases as Meta tags. These must be all relevant keywords for your contents, which you have researched earlier.
4. URLs Structure
Including search engines friendly URLs for all your pages is recommended, as they bring better crawling. Short URLs appear to do better in the search engine results; but that isn't the only factor. The URLs that consist of targeted keywords also do better. These keywords location can also be an important influence.
5. Body Tags
While writing articles, you must break your content in smaller paragraphs & sections to make it simpler for the people to read. The sections can be then given heading, which exactly is where the H1, H2,H3, etc. tags are utilized.
Usually H1 tag is reserved for your key page title, with consequent headings being issued the H2, H3, H4, etc. Search engines utilize these to decide what is imperative within your content. That's why the keyword rich headlines tend to be more useful than the generic ones. Ensure that you write keywords rich headings in order of priority H1, H2, H3 and H4 title tags. These are used by numerous crawlers to differentiate imperative content.
6. Keywords Density
Including appropriate keywords all through your content tends to be very important, since it helps the search engines find out what your specific content is about. But, try to not repeat and overuse the keywords excessively for search engine's robots. It can lead to the website being banned by the search engines.
In order to avoid this, attempt to keep your keywords density to nearly 2-5 percent. If you get this difficult, get out thesaurus and widen your writing vocabulary. In this way, you're still writing about same thing, without the risks of getting banned.

7. Keyword Cannibalization and Site Architecture
It is where you are going to open a spreadsheet or get a paper. You're going to wish to organize your pages by categories and subject matter. If your site is small, you perhaps don't have to worry about the categories. As a fact, having flat architecture is much better than coming up with the categories foe a website with lesser than 50 pages.
Every page on your website should be committed to a particular keyword you wish to get traffic for. The simplest way to clarify this is:
The home page keywords must reflect your own USP.
All other service or product pages should utilize keywords that depict what those pages actually are about.
Seed your about us page with the founders' name as keywords.
List every possible page of your site, and make out whether the keyword you wish to rank for match with what that page is about.
In case you see that you're repeating keywords for numerous pages, then you're entering the world of keywords cannibalization. It's when you unintentionally optimize numerous webpages for same keyword. The issue with this is it is confusing to search engines. You just end up forcing the search engines to select which page tends to be more important for the particular keyword from the group of pages. This can weaken your ability to get traffic for that particular keyword.
That is why it's important to look at the site architecture closely.

8. Image SEO
Utilizing images in your content tends to be an excellent way to make a site more visually attractive and break up tedious chunks of texts. You can use these images to assist improve your website SEO.
All of your uploaded images possess titles; therefore treat them the same like your page title. Including appropriate keywords can assist people find your website when looking on Google Images.
In addition, you can include Descriptions and Alt Text for your images, thus making them more useful with Search Engine Optimization.
9. Internal Linking
Often people think that only links that add up are those from the other sites. While such links are important, they aren't the only imperative links!
Putting links on your other site pages tends to be a great method of improving your website and used appropriately, internal links may be a helpful weapon in your own SEO arsenal. Not just does this makes it much simpler for the visitors to navigate your website and find all your content, but this also makes sure that your website gets correctly crawled allowing search engines to locate all your pages. It even helps to make the relevancy of any page to relevant phrases and keywords, while also helping to boost your pages Google PageRank.
Conclusion
These 9 on-page SEO tricks are just a few of the methods that you can use to develop your business. Any one used separately of the others will not make much difference on your site ranking, but when used together, these can help to enhance your website traffic.
These will assist to get your web pages working better, these will assist to get your whole site crawled by the search engine spiders, these will also help increase the worth of internal pages as well as will build relevancy of the internal pages to particular keyword phrases.
Therefore, it really pays to spend a little time implementing them to improve your business and website!