Start-ups in every field are a common thing today. Every day there are thousands of start-ups that enter various fields with various ambitions. These spend huge amounts on marketing and other overheads in order to become known to their potential customers. Many of these aim to become big overnight by spending unnecessarily but unfortunately, it doesn't happen like that. For becoming a common household name, you need to market yourself properly. But what do we do when we lack a huge amount of funds required for a big marketing campaign? How to Build a Start-up Marketing Strategy Without having a fixed Budget?
A good marketing strategy needs a good amount of money. Yes, you do need good quality products or services for becoming successful but a poor marketing strategy can ruin your great idea. It will make it difficult for you to survive and to gain the momentum for you to run long. It's like the lubricant in your car. You cannot see it, yet you cannot thrive without it.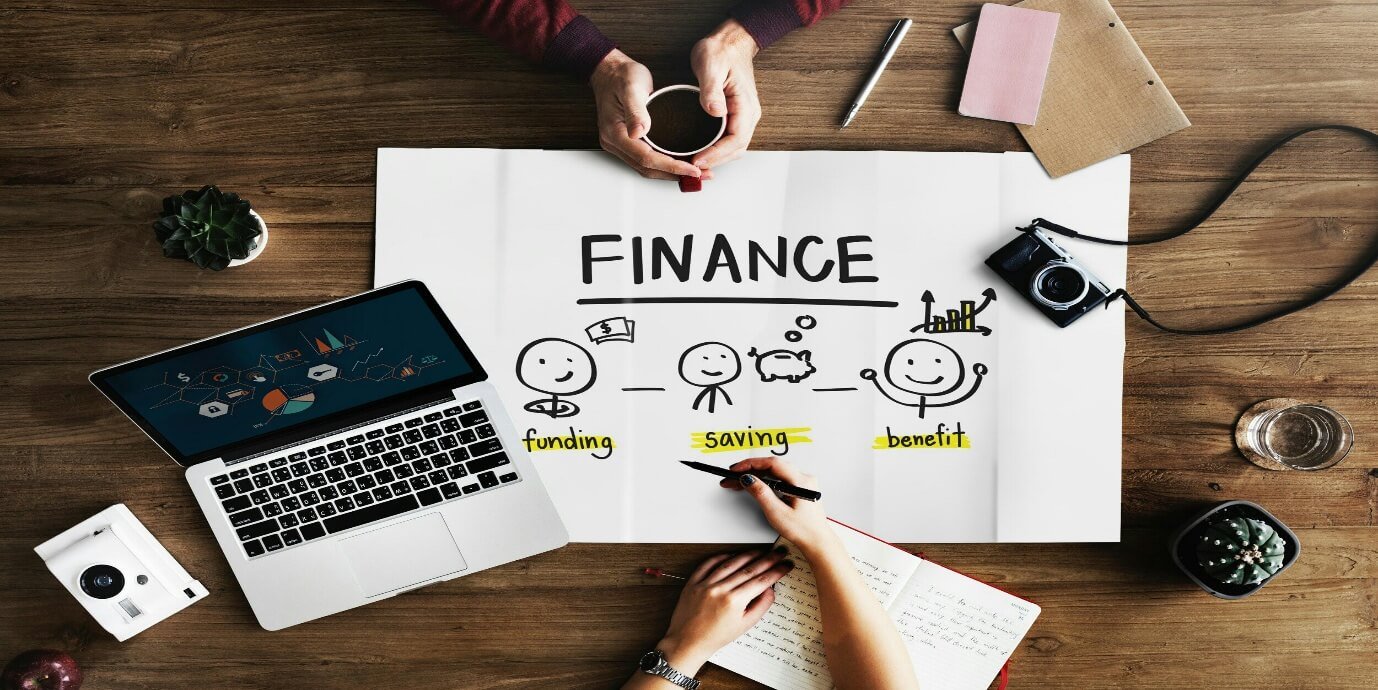 Marketing and sales are like Chicken and Egg dilemma – you need good marketing in order to improve your sales but you cannot do it unless you have had ample sales.
"A budget tells us what we can't afford, but it doesn't keep us from buying it" – William Feather
Thankfully, there are many ways in which you can build a marketing strategy without spending tonnes of your hard earned money. This post will help you to understand these simple, yet effective methods of marketing at minimal or no cost and maximum efficiency.
To give you a better insight I'll give you a worthy example of a company that started off as a start-up in the year 2014 with a single product in its portfolio and today it's product has created a separate niche for itself. The tremendous growth of this company, ONEPLUS can largely be attributed to some uncanny yet very effective marketing technique. When Oneplus One was launched in the year 2014, OnePlus had limited resources. So in order to judge demand they created an invite system that could help them order the raw materials according to the demand. They spent nothing on advertisements in the initial years.
Read more:- Fighting The War Against The Data Breach Epidemic
Using social media as a platform to inform others about their existence, conducting giveaways, conducting games for providing invites, which were otherwise difficult to obtain and the products they brought on the table had high value for the money. Soon, with the help of excellent marketing and great word of mouth value, it grew. Today these have almost 48% share in Indian smartphone segment of US$ 400 and above, which is much more than more aggressive brands like Apple and Samsung. Extracting the budget less marketing as a means to grow over and above what they ideally could have achieved.
Following Are The Cost-Effective And Efficient Marketing Tips That Can Help To Build Startup Marketing Strategy

1. Generate useful content
The best possible way to draw the attention of your potential customer is by generating meaningful content that is related to the product you are trying to sell. For example, when we start off blogging, it is always suggested that we create a first blog to tell our potential readers about what we will be focusing on. This helps in generating consumer awareness about your products and services. If you are in a specific niche, you can create some know-how and know-what videos about your products and also conduct seminars and discussions relating to these products. You can allow podcasts and other mediums to communicate on your website too.
2. Referrals
This is one of the most cost-effective measures for marketing your products and services. Here your consumer markets your products and services on your behalf. And not one or two of them, if properly created then it can create a chain of such customers. It has been found out that a customer is four times more likely to buy products referred by their friends.
A personal touch is always more effective than any other means. The person may watch several reviews about the product but when referred by his or her friends, they will tend to buy it. A Referral Program almost costs negligible amount of money and it is free in most cases. Incentives can be provided to the existing customers for referrals, like discounts on your products or cash incentives, amongst others. Just make sure that the customer is interested in acquiring that incentive.
3. Start Locally
Often the best way of marketing is using word of mouth to good effect. Your family and close friends are a hub of positive marketing. You can tell them to spread the word and this will create a chain of customers for you. You even try putting up an advertisement on your local television content supplier or local newspapers and you can make yourself present in local meets involving people of same or similar fields.
You may conduct local functions where you can tell people what you are doing and what you have on the cards for them. If you have any written content, you can conduct a free giveaway so as to enable the locals to know about you.
4. Search Engine Optimization (SEO)
SEO can seem like a complex mechanism but if you give it some time, you can easily understand how it operates. If you are one of those who spend hours in writing articles for your marketing and products, SEO is a great option for you. In SEO, you need to identify keywords which can generate the maximum amount of traffic to your site with low or no competition. You just need to include these keywords in your blogs that you post on your web site. Only SEO cannot give you ample traffic consistently over a period of time, you need to write meaningful high quality content and attract backlinks to your domain also. Making all these things happen will only cost you time and the benefits are almost certain to be long term and huge in nature.
5. Online Marketing
You can employ various methods like social media marketing and email marketing to market your products amongst customers. Social Marketing will have no cost and is freely available. You need to analyse it to master it. You can start off by creating your business profiles on various social networks like Twitter, Facebook and LinkedIn, amongst others, which generate the highest traffic. You can start uploading pictures about your products and brief summary about your start-up in order to let others know about you. You can also conduct giveaways on your social profiles to keep onlookers interested. You can use the following for the respective purpose:
LinkedIn – Best for B2B
Facebook – Best for B2C
Twitter – Good for B2B
Pinterest- Good for highly visual products.
Instagram – Good for fancy visual products.
Email Marketing is one of the most cost-effective methods of marketing. Here you invite potential customers to subscribe to your mailing list so that you can mail them any significant information that you want them to know. Once the list is long enough, it can generate a huge amount of money for you.
6. Guest Posting
This is a marketing strategy where in addition to managing your own blog, you offer to write guest posts for other fellow industry bloggers. Always remember to include your own blog's link in such guest posts. You can write about the common products you both share and tell the customers more about the growth in that particular industry without mentioning much about the other start-up on behalf of whom you are blogging.
Read more:- A Beginners Guide To The Most Popular Digital Nomad Tools For 2018
You can also invite other bloggers from the same industry to write posts for your blog. Its biggest advantage is that you get to share your own brand information with someone else's customers. It can question the customer's loyalty towards other brands and may well give a significant addition to your loyal customers.
7. Personal Branding
It works much like a normal corporate branding and the only difference is that it is going to establish you, the individual, as a brand. You can promote your credentials on the social media and promote yourself through a dedicated blog on yourself, thereby earning a separate medium of traffic. You can address people on various platforms and tell them your success story and also motivate them to join you in your quest. Eventually, people will recognize you and follow you. You get new followers without paying a mere cent.
8. Keeping the leads interested
You must send newsletters and updates to your customers timely. This will help them to be in the loop. This will continue to generate and maintain interest in your start-up. You need not necessarily send daily updates as this may deter many customers and will end up causing harm to your start-up. You can send a weekly or a monthly update to them telling them in gist whatever you want to convey. Don't forget to add some links relating to the products that you intend to build so that the interest doesn't die. Remember not to overdo it. Treat it like salt, as much as required.
9.Create the best consumer experience
A product can easily be copied. Take the example of iPhones from Apple. Every year a new generation of iPhone is unveiled and most other manufacturers tend to copy it's features, like the highly controversial notch in the latest iPhone X. Most of the other OEMs have unveiled a phone with a notch this year after the unveiling of X.
But what they cannot copy is iOS, the user experience that Apple provides to its customers and that's the reason we see that Apple has the highest brand loyalty in the whole world when it comes to smartphones. Hardware can be copied; how will others copy the experience? Focus more on what's unique about you and make sure you are creating the best consumer experience. It will create loyalty for your brand.
If your start-up has exceeded its expenditure limits and you intend to cut down on marketing so as to reduce your costs, it is not the best possible way out. Marketing your products is a necessity. You can rather find some creative ideas which can help you in marketing while being pocket friendly upfront. Once you have established the business and revenue starts pouring in, you can move on to more traditional budget based marketing methods.