Are you an avid app store user, both Google Play and the Apple App Store? Chances are, because you're browsing our development oriented site, you might actually be an app developer yourself? We would certainly love to learn more about your projects, so give us a shout in the comment box.
At the time of writing this post, the statistics report that there are roughly 1.5 million apps available for both Android and iOS devices, which when you come to think of it is an insane number of apps, just think of all the creativity and ideas that have gone into making that possible, needless to say that there are a lot of repetitive apps as well. The overall value of app stores at the moment is valued at nearly 9 billion US dollars.
Mobile development is at an all-time high right now, and we don't predict for these numbers to crunch any time soon. Our sister company, Eduonix, is where we share courses with developers and designers of all levels and we're not afraid to say that our learn Android course, and learn Swift (iOS) course have been some of the most successful.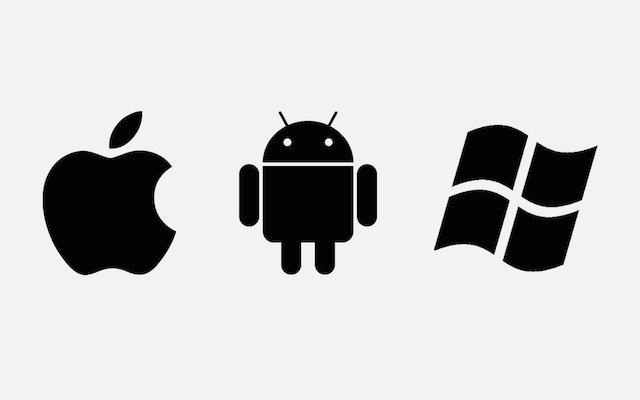 We have come to the understanding that this is because students and work from home workers have realized that it doesn't take too long to learn coding on an efficient level, and there are always freelance/contract/part-time jobs available for those who posses the skills. Do you agree with this statement?
The one thing we do need to practice a little bit more, is to learn how to optimize our apps for the best optimal performance on the app store, so that we can rake in those sales and sweep the competition out of this planet. For this, we can rely on some already established startups and products that can help us go in that direction, with no strings attached. The following is a list of growth hacking tools for the app store, both Android and iOS. We also recommend checking in with this article from Smashing Magazine that discusses the effects of A/B testing on an app store.
1. Sensor Tower

Sensor Tower is all about intelligent decisions, giving you the necessary marketing tools and features to understand your competitors, the economy of the app store. You will eventually learn how to take control of your apps on the app store and how to position them for visibility and engagement. Gain invaluable insights that you an use to make strategical decisions to stay on top of the game.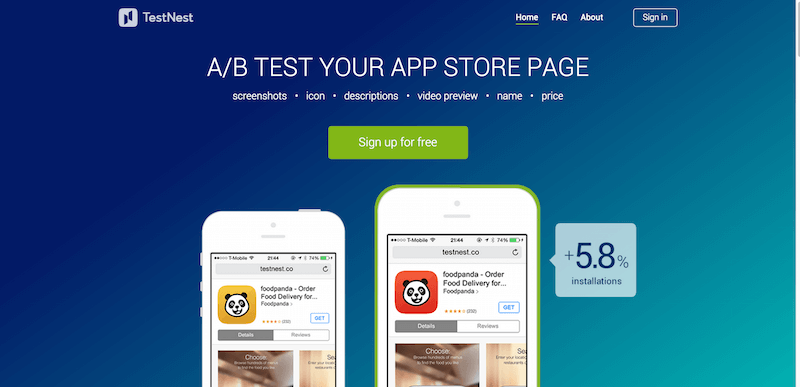 As we briefly mentioned in the introduction, A/B testing is definitely one of the best ways of marketing your apps on the app store, and understanding what works and what doesn't in any particular niche. With TestNest you can use the platform to create landing pages that look like an exact copy of the App Store pages. Make the necessary changes as to what you want to test and start testing. You can choose between your own traffic or buy premium-quality traffic from TestNest to get the perspective of yet unknown customers. Priceless!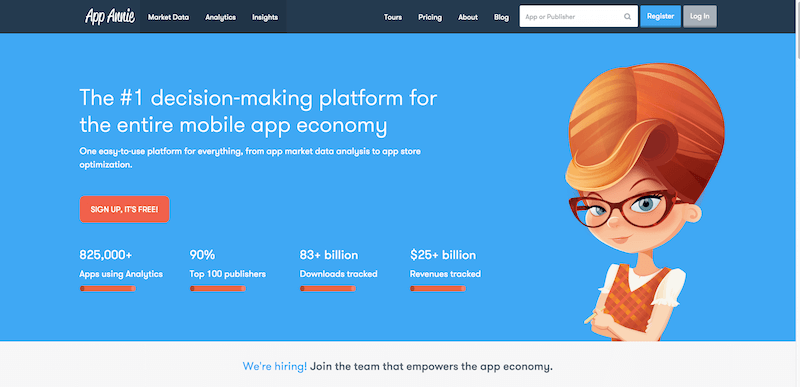 App Annie is one of the leading mobile app platforms that provide great insight into the economy of any app store out there. It's an easy to use platform that serves multiple purposes, and truly is versatile. You can analyze app market data individually, or you can tap into the data to see how you can optimize the chances of your apps success. Get access to tools that allow you to monitor the overall state of the app store, as well as individually for your competitors. It's nice to have tools that allow you to track your own performance, as well the performance of your competition. There are so many more features that you just have to give them a try.

TUNE handles the complexity of mobile marketing analytics so you don't have to. Easy onboarding, setup, management of campaigns, data access, and the most flexible reporting, postbacks, customization you'll ever need. Not to mention, an always responsive and excellent support team with the most global local presence.
Tip: we understand the importance of mobile security, so we recommend you check out our post about Android security tips that won't hurt you to understand and implement.
5. Eyso Platform
We have been reading case studies that report 20%-40% increase in downloads and app store purchases after starting to use the Eyso Platform, which is an app store optimization tool that gives you the insights you need to keep pushing for the top spot in your particular niche. It works out of the box for Android and iOS respectively. Track keywords, optimize content, do just about anything to make your app stand out.