WordPress works great for both beginners and advanced level bloggers, it works straight out of the box once you finish the installation, and you can begin blogging straight away. Eventually, you do want to consider taking the next step, which is learning more about plugins, tools and themes that can help to improve the overall experience for both yourself, and your readers, but above that there are also growth type tools — specifically, growth hacking tools that can help us to increase our presence on the web, and in turn increase our readership.
Growth hacking is much like marketing, the only difference being that in growth hacking — we strictly focus on growth, and using all the available mediums and/or tools to steer ourselves in that direction. This is one of the areas that WordPress really stands out with, there are thousands of developers who have taken their time to create plugins that can revolutionize the way you look at growing your readership on your blog, and most offer nearly instantaneous results; with just a little bit of practice and understanding.
Lets take a look at the top seven WordPress growth hacking tools that you can install and begin to use straight away, we are proud users of the majority of these plugins, and we are eager to hear your own stories and insights on how the following plugins have helped your blog to grow and reach new heights.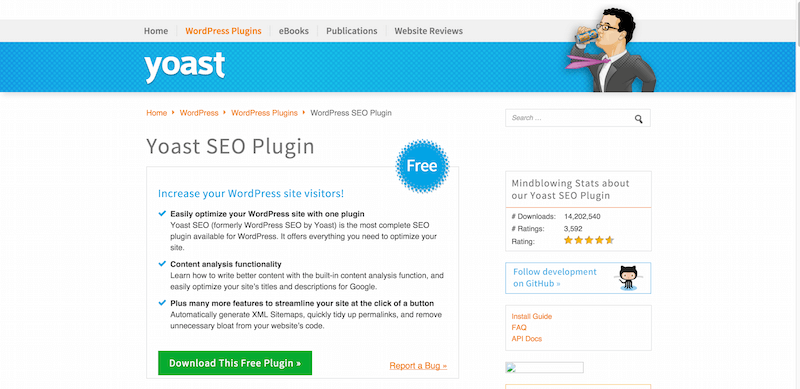 Search Engine Optimization is the traditional method of gaining organic readership through the means of search engines. By default, WordPress does not provide a whole lot of search optimization features, and although it would work without any additional plugins; installing a SEO plugin can have huge impact on the way search engines see your website/blog. Yoast SEO stands out with the fact that it has been downloaded nearly 20 million times, and is built by a leading search engine expert who has decades of experience in optimization. The Yoast SEO plugin allows you to structure your pages in a way that will naturally attract users to your site through search engines.

Sumo has come about only very recently, and it's refreshing to see that a company that started out with a few hundred users, has been able to grow to several million users in less than two years. It only goes to show how much WordPress bloggers value email marketing and email readership — which is the main area that Sumo operates within. If you need a clean and easy to use email subscription popup for your content pages, this is the one plugin to explore and play around with. It's totally free to do so.


If you're blogging about a specific niche, or you're operating a startup website that utilizes WordPress as the back-end, a live chat plugin can go a long way to keep in touch with your potential customers, and those who're already established customers. Subiz offers a professional customer interaction channel where sales and customer service team can proactively invite visitors for a chat, provide support at the right time, have strong influence on their decision making process, and boost sales.

A good contact form is essential for any website, whether you have content or no, you never know who is trying to reach out to you, and there shouldn't be that many situations where you'd like to stay in isolation from the rest of the world. We recommend Contact Form 7 because of its versatility and ease of use.

Social media is where you go and have live discussions with your readers, influencers, and those who could potentially become your readers. It's a place of expression, but it can prove to be a daunting task to keep up with the demand of having to publish each new content post on each social media network separately, it's only that — a piece of content, so the best way to go about it, is to use a plugin such as NextScripts SNAP — a social network auto poster that you can use to schedule each new content piece to be shared on your favorite social media networks automatically. We're absolutely in love with this plugin, and we know you will be too.
Explore: WordPress Tricks & Tips to Help You Manage Your Blog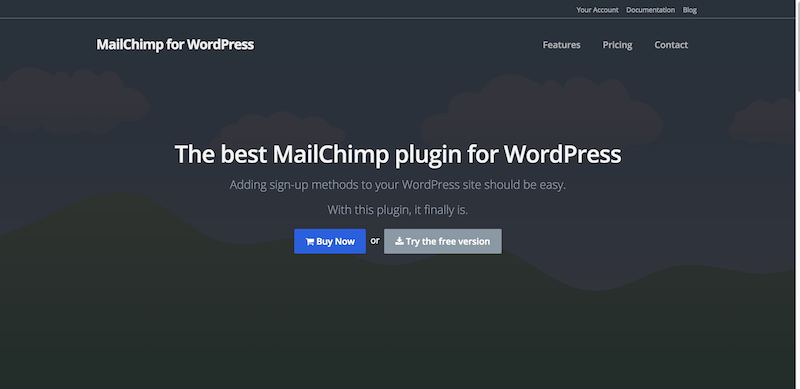 Chances are, you didn't enjoy Sumo as much as you'd hoped for, and perhaps you need an alternative plugin that you can modify and optimize to your own liking. MailChimp is the most popular email marketing platform, and it is the one we use ourselves, and the MailChimp Pro (there's a free version available) plugin is one of the best on the market right now, with great features and support available.


One of the most undervalued ways of growth hacking your website/blog is to get your community involved with your content on a new level, if you're familiar with BuzzFeed — you'll already know how these 'Feelbacks' work, users can basically leave feedback on each piece of content as specified by the way they feel. Upon submitting their feelings for each post, they're prompted with more recommendations of similar content that reflects those same feelings, hence increasing the readership naturally. You have to experiment with this plugin to see its true worth.