Funny, the first article of this blog is going to be about Bitcoin. I was very skeptical about Bitcoin for a long time, in fact – I still am. The reason behind that is that it hasn't proved itself in the real world. We tend to see a lot of transactions being made in the past couple of weeks, with people buying Lamborghini's and Subways like there is no tomorrow.
Fair play, those who were able to capitalize four years ago have become incredibly rich in the year 2013. There is so much speculation happening right now, and believing in a currency that is so unstable is not the best idea. China constantly is changing laws and attitude towards this crypto-currency, making people win/lose money on a daily basis.
Just a month ago, Bitcoin used to sell for a high of $425, a month later it's already $953.
For this article, I am going to assume you know what Bitcoin is and how it works, and all you really need is a couple of plugins to help you enhance your site. Currently, there are a few plugins available on the WordPress plugin directory. Currently, many of the plugins are either donation buttons, tickers, and currency converters. All of which are pretty useful if you are interested in Bitcoin.
5 Useful Bitcoin Plugins for WordPress
Below this list of plugins, you will find some basic information about Bitcoin and also a list of online sites that let you sell and buy Bitcoin safely.
Bitcoin Payments for WooCommerce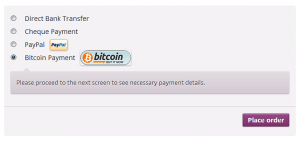 Probably the most sought after plugin at the moment, Bitcoin payment support for WooCommerce. The only down side at the moment seems to be that you are forced to use Electrum wallet to receive and send payments. On the bright side, Electrum will remove any dependency on third party services or middlemen services which means you get to keep all of your earnings.
This is not the only Bitcoin currency plugin available for WooCommerce, but seems to be the most popular one. Here is a list of links for all the available Bitcoin plugins for WooCommerce.
Bitcoin Ticker Widget

Next Bitcoin plugin on our list is a ticker widget that allows you to display the latest Bitcoin prices from several exchanges: MtGox, BTCe, BTC-China and BitStamp. Everything is tabbed so you can view prices on selected exchange, sorted by daily, weekly or monthly results. This is not the only ticker plugin available, so here is a list of all five of them. Use the one that suits your needs the most.
Bitcoin Donation Button
Bittip.It is a project that focused on Bitcoin donations, offering webmasters to use a modern looking button that's very similar to the likes of a Facebook button. You can use this plugin to add a donation button anywhere on your site. It's easy to setup and all the funds go directly to you. You can support the project by donating to it.
Bitcoin Currency Calculator

This plugin will grab the latest exchange information from MtGox and convert it to real currency. The current currency supported by this plugin is USD, EUR and GBP. Comes in the form of a sidebar widget and a shortcode, for easier integration across your blog.
Bitmonet – Get Paid to Write

The last plugin on our Bitcoin plugin list is going to be a content monetizing tool from Bitmonet. Bitmonet lets you monetize any content on your website by requring users to signup for an article pass, hour pass or a day pass to access the content of your site. Bitmonet offers a demo page of the product, and has also been featured on many big news outlets like TechCrunch and CoinDesk. I'm not quite sure if that is the road I would ever take with my content, but I am sure someone will find use for it.
Shortly after this article was published, a visitor left a comment suggesting two more plugins that should be added to the list, so here they are!
Coinbase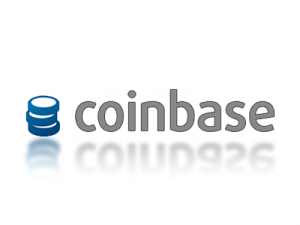 This plugin is designed to add a "Pay with Bitcoin" button functionality to your site. The default shortcode is [coinbase_button] and can be modified by using Coinbase API.
WordPress Bitcoin Tips Plugin

The screenshot above shows what exactly the plugin does and how it looks. It can be modified using CSS to your own needs. Instead of writing too much about this plugin, I am going to excerpt the first two paragraphs from the plugins homepage. Download link is below the excerpt.
This plugin allows collecting bitcoin tips from WordPress blog readers. Every blog post gets its unique bitcoin address for tips, which are immediately forwarded to a single address defined in settings. This allows for detailed stats of tips per post, so you know which texts your readers appreciate the most.

The plugin uses Blockchain.info API to collect tips. This makes it compatible with every WordPress environment (i.e. it doesn't require any bitcoin-specific software like bitcoind). It also adds some level of security, as even if your WordPress is hacked, your received tips are secure as there are no bitcoin private keys stored in your WordPress. Both plugin and Blockchain.info API are free to use.
Here we are, at the end of our list of Bitcoin plugins for WordPress. As I mentioned earlier, this part of the article is going to be dedicated to some basic information about Bitcoin.
What is Bitcoin?
Bitcoin is a peer2peer payment network and a digital currency that was first introduced in 2009. There are several platforms that are providing services for trading Bitcoin as well. One such platform is Bitcoin Storm which is a cryptocurrency trading robot that helps investors to manage their holdings.
Since its arrival, Bitcoin has grown to become the largest cryptocurrency in the World. For detailed information, I recommend reading the official Bitcoin FAQ. You can do so by clicking here. Here is a short video that explains how Bitcoin works.
On November 22, 2013. Richard Branson announced that Virgin Galactic is going to accept Bitcoins as a valid payment for flying to space. There have already been purchases made and it goes to show just how powerful Bitcoin can be.
Legitimate Bitcoin Exchanges
In case you are looking for a legitimate Bitcoin exchange to either purchase or sell your Bitcoins, here are links to which are being recommended by CodeCondo. For a full list of exchanges and trades available, head over to the Bitcoin Wiki.
Also remember that you are more then welcome to join the IRC channel on Freenode for constant updates and good chat on the latest Bitcoin news.
IRC Details
Server: irc.freenode.net
Channel: #bitcoin #bitcoin-pricetalk
I hope this article helped clear some air for you and that you found the presented plugins useful. May there be new plugins released in the future, I will make sure there is a followup on this article.
Feel free to leave a comment below in case you have got more to add to this subject.