I think it was late August, 2011 – Twitter finally decided to open-source the Bootstrap framework for front-end developers. I remember that day, the community was definitely excited, and for a good reason.
At the time, we already had some interesting grid-like frameworks available, one of which was Blueprint, sadly for Blueprint, it never made it past the stage of becoming the most popular, GitHub repository of all time.
Just a few short months after the initial Bootstrap release, the version 2.0 had been released, which further increased the capabilities and features of this magnificent framework. It's definitely worth noting that a very high percentage of online websites are built specifically on Bootstrap, as the front-end framework.
Bootstrap is currently at the version 3.0, you can introduce yourself with new and updates features by reading their official blog post of the announcement. I would ignore any hate that this framework has received, but definitely introduce yourself to the documentation first. (I had to spend a little while to get it myself.)
As for Bootstrap themes, I've put together a list of sites that I've used in the past, or have had some sort of interaction that led me to saving it as a link for a future article. I know how difficult it might be to find good Bootstrap themes, so I hope that this list will take that strain away. Hand curated, top notch quality.

I really like these guys, and not only because they provide a great bounty program (if you're a developer who knows Bootstrap, great way to earn extra money on the side), but because they were one of the first Bootstrap related companies that started accepting Bitcoin. (I'm unable to find any validation that they'd still do it, hopefully they do!)
You get an incredible variety of Bootstrap themes from this particular online store, and they're so well-priced, it doesn't even feel like you're paying what they're initially worth. Some really nice themes will go for as low as $4 per theme, that's hardly paying for the amount of time spent developing.

I'm pretty sure this is a sister site of WrapBootstrap, and offers a nice collection of free themes that you can download right away. You can preview all of the themes from within the site itself, and everything is open-source, easy to download and setup. I've seen a few good ones on this one.
3. Bootstrap Zero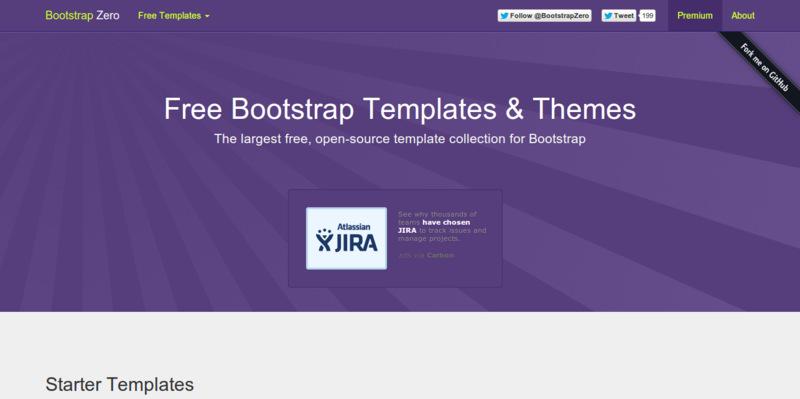 You get a really nice collection of themes on this site, I really enjoy how many minimal themes there are to choose from. I think minimal is easier to work with, but it also appeals more to the roots of Bootstrap. Though, flashy stuff is slowly making its way to the rankings of a trend.

You get access to some freebies, three free Bootstrap themes that are both colorful and amplified with the latest web design trends. Other than that, these guys are professional developers and designers who will happily take on your next project for finding the right Bootstrap theme.
I think it comes down to what we ourselves like, and you can definitely sense that feeling of personal interaction within this company.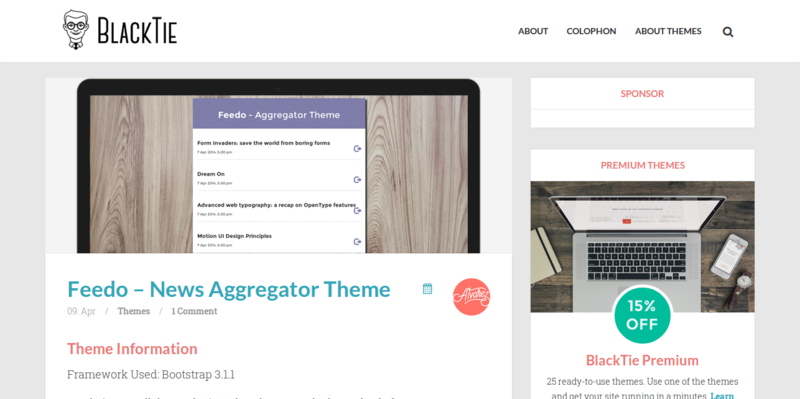 I think this site is actually being put up for sale by its owner, but we will have to see whether the sale is closed or not. I've enjoyed this free theme site for a long time, recommending it to my social followers and friends whenever they need lightweight, high-quality Bootstrap themes – for free, of course.
I also enjoy how many comments there are for each theme, always discussing issues and common problems, so getting help is not a problem.

It's possibly one of the most professional Bootstrap theme sites on the list, really happy that there are companies that take the initiative of going the extra mile, for delivering high-quality products at no cost at all. I would look into supporting these guys for the work they do, multiple themes on their site that can be used for full-scale projects, both front-end and back-end.

While majority of these sites are independent, some are working as 'list sites' to help gather all the themes in one place, this site is one of them. I'm including it in the list, as it has a nice search function that you can use to find themes, and all of the content is decently organized for a good viewing experience.

It's a work in progress premium site, which currently offers only free themes. (isn't that wonderful?) I've skimmed through the directory of themes they've got available, and I'm quite impressed by the sheer amount of them. You get different types, with a big variety. Landing pages, one-page templates, WordPress, etc,. It's all there. Great resource for any Bootstrap enthusiast.

It's not a free resource, unfortunately, but their themes are so nice, I had to include their website in this list. They're also pretty cheap, considering the quality that you're paying for. One of their landing page themes caught my attention, and I'll definitely be looking to purchase it once I start working on products.

I was going to put a free site in this spot, but it has been outdated since a few years ago, and so these guys are getting all the glory. They've got a couple of themes made, and they're definitely nice and might appeal to professional individuals and agencies that want their project to be Bootstraped.
I'm hoping that the guys from Theme Armada will consider making a free theme, to encourage signups to their own platform. I'm sure there are many people out there who'd enjoy such a stylish approach to design.

It appears that you can find some free themes by checking our their blog, looks like there was a fresh one posted just today (nice timing), and there are a few more already available. I guess I should've checked the blog first.
Where to get Bootstrap themes for free?
Well, now you know. You can get them by visiting any of the sites we've listed above. Yes, some of these sites are premium, but I'm not really getting paid to promote them and instead, I promote the work that I think is of high-quality and of use to anyone who's looking for that exact thing.
Bootstrap has a lot of room for growth, and it will surely continue to be one of the most appreciate frameworks for the next couple of years. The most important thing is to follow the trends, and keep up with them as the web evolves.
Where do you go, to get the latest Bootstrap themes?