Digital marketing is an immense field that is exceedingly complex — and yet, business leaders without deep digital marketing experience or education can find success. The key is finding and deploying digital marketing systems and tools that make sense for individual business leaders and their companies.
So, what about templates? Digital marketing templates provide formulas for different elements of digital marketing strategy. Business leaders can find templates for almost every digital marketing arena, from social media to email, to help them develop and deploy strategies. Considering that digital marketing efforts should be tailored to an individual brand's needs, are templates useful to business leaders, or are they an impractical or even dangerous tool hindering digital marketing success?
Some Templates Can Be Useful
Templates can be valuable tools in some digital marketing processes. Templates that assist digital marketers in developing foundational tools and systems for their digital marketing campaigns tend to be broader in scope and thus applicable to more businesses. Business leaders and beginner digital marketers can gain the skill to execute marketing strategy by taking a high-level digital marketing and strategy online short course, which can help students better leverage templates for marketing success. Examples of useful marketing templates one might learn about in the course include:
Marketing Persona Templates
A marketing persona is a fictional representation of a segment of a target market used by product development teams and digital marketers. Marketing personas guide decisions in product design and marketing strategy; they help condense the opinions, interests, socioeconomic statuses and other disparate demographics of a group into a more approachable and comprehensible concept.
Creating a marketing persona from scratch can be a daunting task, especially for a business leader who might not be certain what factors matter for marketing purposes. Fortunately, there are marketing persona templates that help marketers narrow down customer data to create a serviceable persona. Buffer's marketing persona templates are some of the most comprehensive.
Content Mapping
A content map is a plan for delivering the right content to the right consumers at the right time. Thus, content mapping is the art and science of creating a content map, to ensure that consumers are effortlessly channeled through the sales funnel. A good content map considers how the subject matter.The structure and placement of each piece of content supports the buyer's journey. So each piece of content is a powerful contribution to digital marketing goals.
Many business leaders aren't confident with how to utilize content to drive sales, and content maps help build that confidence. Unfortunately, content mapping is incredibly complex, requiring deep familiarity with consumer audiences as well as intensive content generation processes. Using content mapping templates, like this one from Content Marketing Institute, can make a more successful content map with less effort.
Reporting
It isn't always clear when a digital marketing strategy is working well or not working at all. Digital marketers utilize reporting systems to answer questions about the effectiveness of different marketing techniques and tools.
Reporting consists of dozens of calculations: cost per lead, lead per channel, marketing reach and more. For business leaders who might not know about every important element of reporting. Templates provide a guide for gaining the right insights about marketing performance. Oviond has collected some of the best reporting templates around the web here.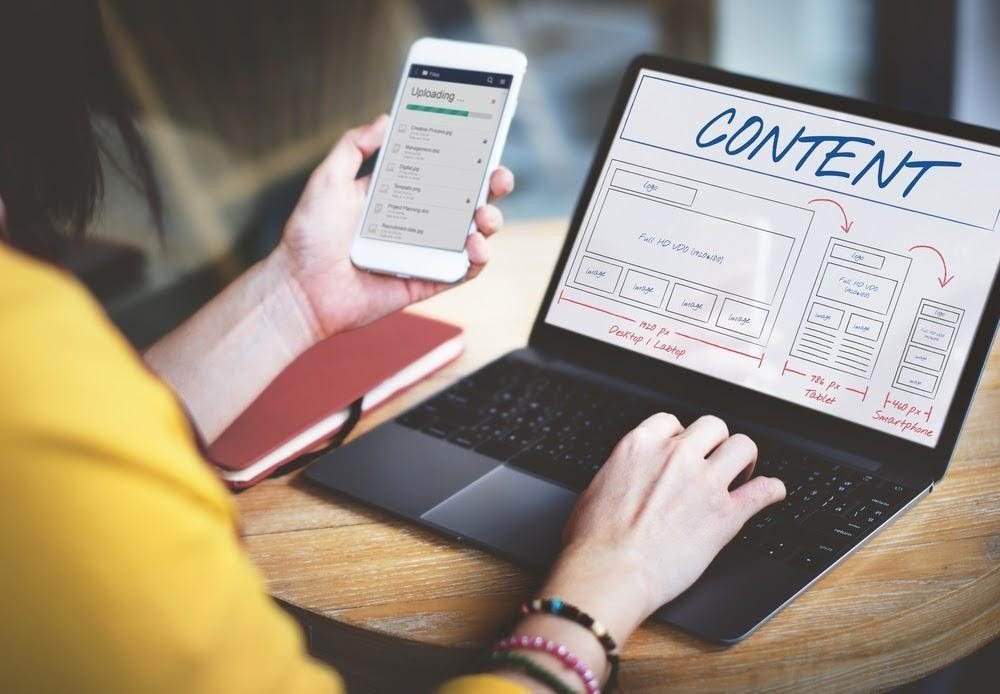 Other Templates Are Best Ignored
Templates developed to help marketers and business leaders generate content — not a content map as mentioned above but the actual posts that audiences will engage with — are not particularly useful in most circumstances. Businesses should want their content to be unique, so users who engage with it feel a special connection they aren't likely to find elsewhere. When marketers use any type of content template, they are likely to create formulaic content that users are apt to ignore or outright dislike. Instead of using templates for marketing emails, images or infographics, businesses should invest in creating their own bespoke high-quality content.
Some templates help business leaders and digital marketers develop better marketing strategies. But some templates prevent a business from executing unique and effective digital marketing. Ultimately, business leaders can experiment with different templates to find what works for them. And helping them achieve results that meet their marketing and business goals.
Also Read: Exactly Why Digital Marketing Is So Important For Small Businesses