In content marketing, the most perplexing question for marketers is, how to measure the effectiveness of their content marketing campaign. When asked this question, a majority of content marketing specialists mention metrics like shares and page views. Some of them go ahead to look at the feedback from their sales team as a way of assessing the performance of their content marketing strategy. In the past few years, content marketing has recorded an enormous growth in metrics and technologies that help to quantify the return on investment in your content marketing dollars. In this article, we will be discussing the content marketing metrics that you need to know for better growth in your business.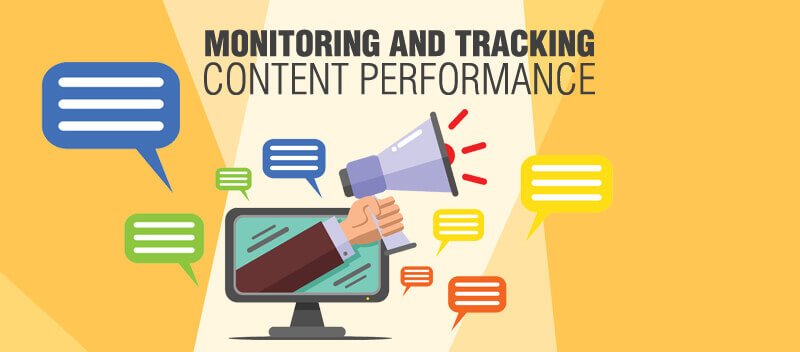 Content Marketing Metrics
It can be so intimidating to look at the entire universe of metrics in content marketing. The best approach is to categorize the metrics into distinct classes based on the relevance to your business. Since no two marketers have objectives that exactly resemble each other, the most important exercise is to align the metrics against business goals.
There are 6 main types of content marketing metrics that can be used to answer most of the pressing questions in content marketing strategies.
Sharing metrics
Retention metrics
Sales metrics
Lead metrics
Consumption metrics
Engagement metrics
The above metrics can be reliably measured across different content channels including social media, blogs, and websites.
Consumption Metrics
Consumption metrics are mainly useful in addressing questions around the consumption of content by your audience, the channels is used to consume the content along with their preferences and behaviors.
Take an example of a blog or site, the consumption metrics that matter the most are:
Page Views – tells you the content pages and the volume of content your visitors are consuming.
Average Time on Page – This gives you a critical insight of your audience's consuming your content. It tells you whether they are thoroughly viewing, reading, or simply skimming through.
Unique Visitors – This gives you a number of your audience and the proportion that comprises repeat visitors.
All these statistics can be obtained easily from web analytic tools such as Google Analytics.
Retention Metrics
It gives you the tracking ability, it measures how effectively you are holding your traffic after the first visit of the reader onto your site. With the help of this metrics, you can address the number of readers coming back to your site, you can even trace the number of an audience coming back for the other content on your site.
When you compare retention metrics and consumption metrics, you will get an idea of whether your content is truly inspiring your audience to make them expand their relationship with you and to always keep in touch.
Under retention metrics, the following valuables are important to keep your tabs on.
Percentages of new versus returning traffic
Bounce rate
The number of days and visits since the last visit
Tracking the number of people following you on social media, your audience growth, and email subscriber retention can help you assess this most accurately.
Read More: – Top 9 Content Marketing Hacks To Boost Conversion
Sharing Metrics
Think over it, people share content purely because it is informational, entertaining, and useful. If the quality of the content reflects well on them, they will be pushed to share with their circle. This means content that is earning shares, positively indicates that it meet your audience needs.
Engagement Metrics
While it is true that engagement metrics are closely related to retention and consumption metrics, but they are slightly distinct. There are a few things whose tracking makes a lot of sense in engagement metrics.
The important metrics to look at in your engagement tracking is the comments per post. This tells you your engaged audience. It doesn't really matter the size of your traffic, if you cannot cultivate an atmosphere of engagement, converting them into costumers will be an uphill task.
Session duration will tell you the length of time a visitor stays on your site. In some books and publications, the session duration is known as dwell time. You should also follow through the page depth metric to show you the number of pages your audience visits in any given session.
Read More: – SEO & Content Marketing Form a Perfect Symbiotic Relationship
Lead Metrics
These metrics are designed to measure and track middle of the funnel activities. If used well, lead metrics can enable you to attribute the leads you acquire through your marketing automation system to particular pieces of content. Qualified leads are the most important results of any content marketing effort and investment. These are the leads that you can comfortably pass over to the sales team.
One of the easiest means to establish whether a link exists between your content and lead generated is by the way of campaign tracking. Salesforce has a manageable do-it-yourself campaign tracking functionality you can use.
Using lead metrics, you can comfortably answer questions such as the number of leads generated from content, the number of content pieces that helped in converting leads down the sales funnel, and the number of existing leads in your database that interacted with a particular piece of content.
Sales Metrics
Ultimately, the goal of content marketing is to help you drive sales for your product or company. A well setup campaign tracking system enables you to generate powerful sales reports. The important variables here include pipeline opportunities as well as the revenue generated and influenced.
Revenue generated is arguably the most important metric in content marketing success. It reports on the amount of sales that you is generated ultimately because your audience found you through the content you published.
Apart from the above metrics, there are even other metrics such as production metrics and cost metrics. Production metrics measure how well your content production operation performs. For instance, the time your team takes to convert a content idea into a published piece of content. Under this, you have content measures the number of content pieces your team has published within a given period. Cost metrics also look at production efficiency, but it exclusively tracks the financial costs of content marketing such as the production cost per cost and the distribution cost per post.