Email is the digital man's mobile phone, it's convenient and it works just like a phonebook would, though it seems that finding email addresses these days is a lot easier than finding a phone number. Email marketing itself is not a new term, and neither is it a new term for our blog.
Email marketing shouldn't just be something you're aware of, because you should be taking full advantage of the opportunities that it entails and provides. See our previous post about the benefits of email marketing (even if you're just an individual), and get to it.
To be able to work with email marketing, you will need to find a good provider that can both help you store your contacts, and also give you the necessary tools for building great email templates that people will love to read and share with their peers. All of the apps and companies we're discussing today are from the top shelf when it comes to providing great service and products in general.

MailChimp helps you email the right people at the right time. Send automated emails based on customer behavior and preferences. Get started with pre-built Workflows or use our built-in segmentation and targeting options to build custom rules. And get in-depth reporting on how each of your automated series is performing.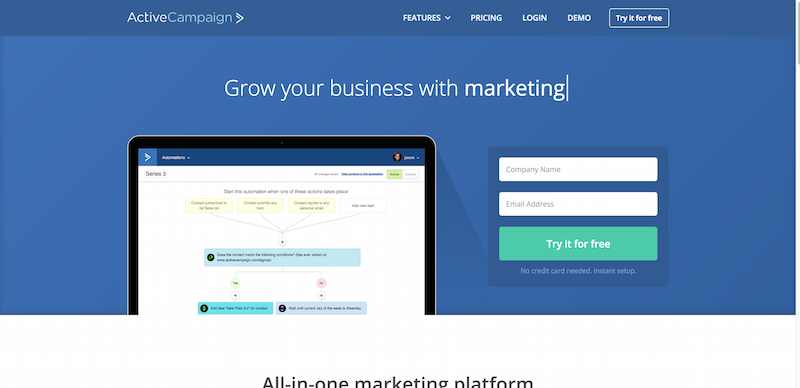 On top of providing World-class email marketing services, ActiveCampaign is also an active training resource that will help you to learn and understand the ins and outs of what it takes to become a great email marketing expert. It will help your business to grow immensely, and the results are nearly instantaneous – given that you have an email list to work with.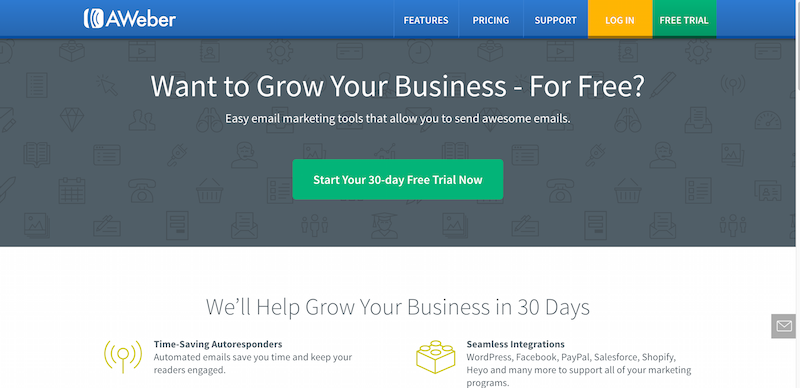 Best known for its auto-responder features, AWeber is another great email marketing platform that is beginning to adopt modern technology to stay ahead of the curve. Features such as mobile integration mean that you can now show your signup forms to both mobile and desktop users at the same time, giving you more emails to convert into clients.
Omnisend helps you send the most relevant message to your customers on the most relevant channel, no matter where your customer is in their customer journey. Create newsletters and automation workflows in a matter of minutes from one of Omnisend's pre-built templates, or easily create your own using their visual drag-and-drop builder. You can even build your list from scratch using easy-to-build forms, popups, and landing pages. 
Benchmark grew out of being a small company with just a couple of people, to being a company that now provides full-scale email marketing features to both small and big business:
Great list management features: round-up, store, split, and tag your lists according to their performance or requirements.
Easy to add social networking links to your email templates, increase the potential reach without spending any extra time.
On-the-nose email campaign reports. See who forwarded your email, which emails bounced and more with our real-time reports and data.
and the list goes on and on, definitely check out Benchmark for their modern vibe to email marketing.

These guys are taking a slightly different approach; BomBomb provides VIDEO email marketing features, which means that they allow you to communicate with your email subscribers directly through video – for that extra-real connection. Definitely worth looking into if you're selling either services or single products that require interaction.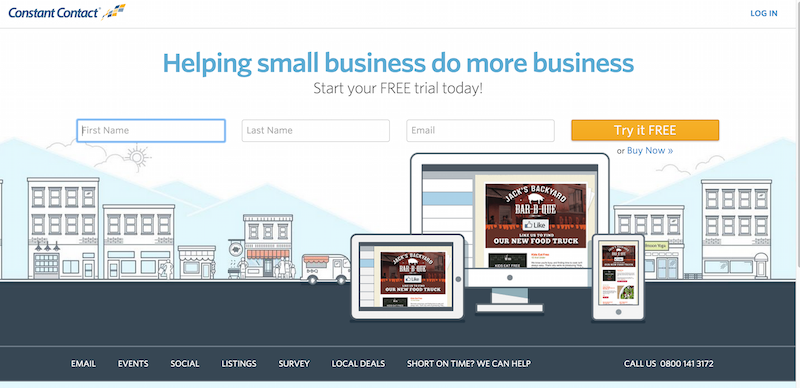 If you're a small business who wants to learn more about the benefits of email marketing, then Constant Contact is a pretty good company to start your journey with. They provide friendly advice, seminars, and resources for small business owners who would like to start marketing their products and services through email. A lot of the stuff that you would see in big companies you will also find with these guys.

Emma is everything you could ask for: smart, hipster, professional, and reliable. These guys are the go-to providers if you're thinking of launching a new startup or already provide a product or a service that's modern and of high standards. With Emma, you get an email marketing platform your team will love plus a team your team will love.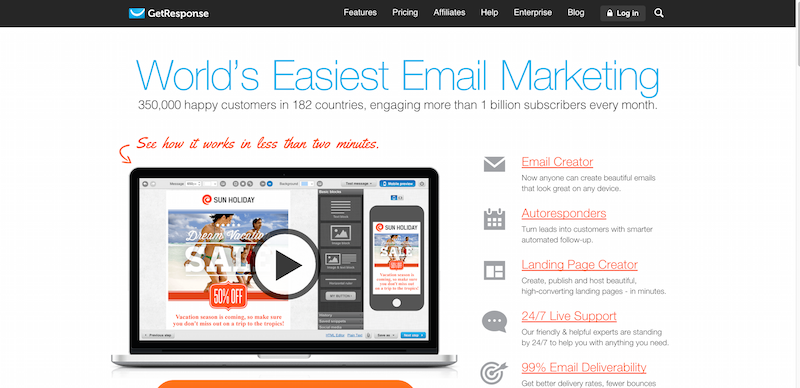 With over 300,000 customers – GetResponse has grown to be one of the leading email marketing providers on the net right now, and rightfully so – their intuitive dashboard allows you to create emails that will be ready to send within minutes of launching your first campaign. As a side note, they also provide thousands of free stock images that you can use without paying anything extra, neat! Lots and lots of features to immerse yourself in at GetResponse.

iContact works with both social media and email marketing, and they're pretty good at both! Their primary focus is on letting you write content rather than design it, as their library of email templates is full of stuff that you can both customize to your own needs, and also just use straight away.

Maybe you don't need all the fancy stuff, and just want a good old email marketing platform that will be simple to use and will provide the same optimal results. For that type of audience, here is FreshMail – a reliable online company that gives you all the necessary tools to carry out your email marketing requirements.
The Best Email Marketing Apps!
There we have it, some of the leading email marketing apps on the web right now, there is definitely a lot of learning to be done in this post and hopefully you'll be able to find exactly what you were looking for. Do let us know about additional companies that we may have left out for this post.