When buying your own domain, you have two options: you can choose an expired domain or invest in an entirely new one. There are many things to consider when buying a domain. And, buying expired domains might be something that you are just starting to learn about. 
If you are just starting out and unfamiliar with how domains work, then, you have to first understand that the domain name is the address of your website that you put on top of your browser URL bar. Think of it as the address of your house. Domain names are available in many different extensions, ".com" being the most popular. However, you can customize your domain name to end in ".org", ".net", ".info", and others. Before you are able to launch your website, you will need to buy the rights to your domain name; after which you will need to buy your websites' hosting. When buying a domain name, you can opt for an expired one or purchase a totally new domain. 
Expired domains are those that have already reached their expiration date and have not been renewed by their owners whether because they simply don't want to push through with them or their payment didn't go through due to errors with their cards. The original owner of a domain has 30 days to renew it following its original expiration date. When the owner fails to do so, the domain is put into an auction for seven days. It, then, goes to the highest bidder.
In order for you to end up with the best one, you first need to know the pros and cons of each of the two options.
3 Benefits Of Choosing Expired Domains
#1. Better Ranking 
When you simply renew a domain, you keep the SEO authority that it has already acquired through the years, as opposed to buying a new domain in which you will need to build its authority from the ground up. Building the authority of a domain will mean investing in its content and backlinks. Age authority comes with time, but buying an expired domain is a viable shortcut you can take. Remember that it is not an easy task to build website authority. You may learn more about this at SpamZilla.
#2. Backlinking
Backlinking is a powerful SEO tool that takes a lot of work. People sometimes buy expired domains for the purpose of backlinking. Instead of having to build an entire website from scratch, the expired domain can be used as a mini-site that links to your main site. Still, in order to make the second website authentic, you'll still need to post a few articles in it that redirect to your main website. Organic linking is a powerful way to build SEO authority, and investing in an expired domain is a sure way to backlink as opposed to submitting works on other websites that may not publish your work. 
#3. Easy Transfer OF Expired Domain's SEO Value To Your Main Site
Investing in an expired domain means taking advantage of its SEO rankings since you can use a 310 redirect to drive people to your main website. This way, all the ranking value of the expired domain is transferred to your main website. It is important to note that the expired domain and your main domain must be in a similar industry; otherwise, it will not work. 
3 Benefits Of Choosing A New Domain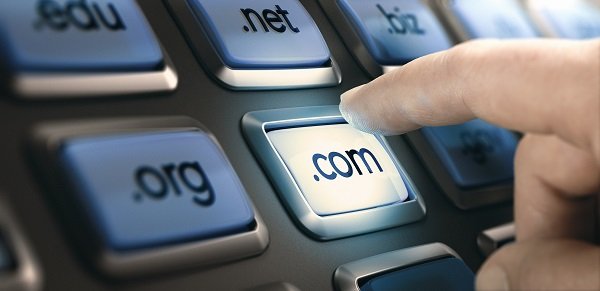 After finding out the benefits of investing in an expired domain, it is now time to look into the advantages of choosing a new domain for your website.
#1. Clean Slate
While it may be true that purchasing an expired domain allows you to reap all of its SEO authority, it might have a negative reputation that you will need to overcome. 
Starting off with a clean slate is easier for some and for those who are willing to put in the hard work to get the website up and running. It also gives you the chance to actually choose a domain name that you like and matches your brand. 
#2. Improved SEO Ranking
If you are building a website from scratch, having a good domain name can help boost your SEO grade. Because people will know immediately what it is that you are offering and what to expect, they are more likely to engage with you.
#3. Clear Branding
Purchasing your own domain gives you better flexibility in terms of building your own brand and customizing it according to your preferences. Dealing with a new domain takes a lot of hard work, but this allows you to have control over everything from the very start. As a result, you have the power to direct your website's and company's branding to wherever you want it to go. 
Conclusion
Both expired and new domains have their own advantages and disadvantages. Do proper research before finalizing your decision so that you will make a well-informed choice that will benefit your business in the long run.