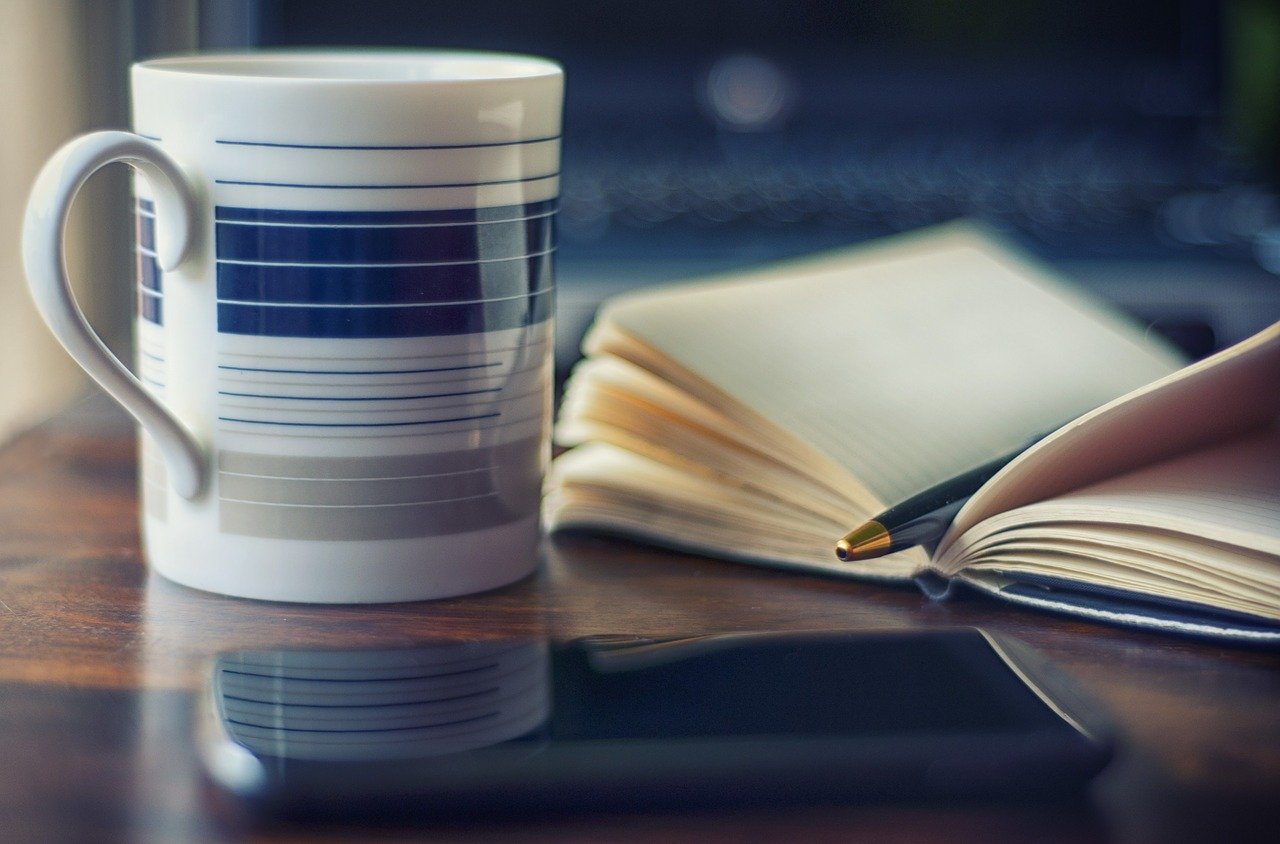 The reason we haven't specified as to what we can organize and collaborate with using these tools is simple – they're universal tools that will apply to all types of businesses, including freelance, or corporate.
Back in the day, everything was done using a piece of paper and a pen, though seems that the only thing that's left from those days is taking sticky notes, which even then are starting to fade ever so evidently. So, technology comes to the rescue, and nowadays we have hundreds of reliable apps and tools that we can use to store our life's worth of text and media.
Read: Top 10 Vendors of Live Chat Software for Websites
In this post today, we're taking a look at some very popular online tools that have become somewhat of a standard for keeping records, tracking things, and generally for educational and learning purposes. You might know some of these by name already, but perhaps some of these will be quite new to you. We hope they will.

It seems as if every single day a new use comes out for Trello, and hands down it must be one of the most praised applications on the web in the past couple of years, having reached out to the people behind this company multiple times myself – I can guarantee that both their product and management are exceptional. Trello is your solution to all things lists, notes and efficiency.

Thinking of writing a book? Or maybe you have a lot of research to do, but traditional methods are not cutting it? You can always try to stitch together a few modern applications, or you could just rely on all the amazing features that Evernote provides. These days you get to take it with you on your mobile devices as well, which means you can bring your work with you wherever you are.

Just how much data is lost in a single day? It's probably a statistic that can't really be measured that easily, but surely a lot of people lose their photos, work stuff and other important documents on daily basis, at which point they realize that it's time to look for a storage alternative – which is why we believe that Dropbox is one of the best choices you can make as far as secure and insured cloud storage goes.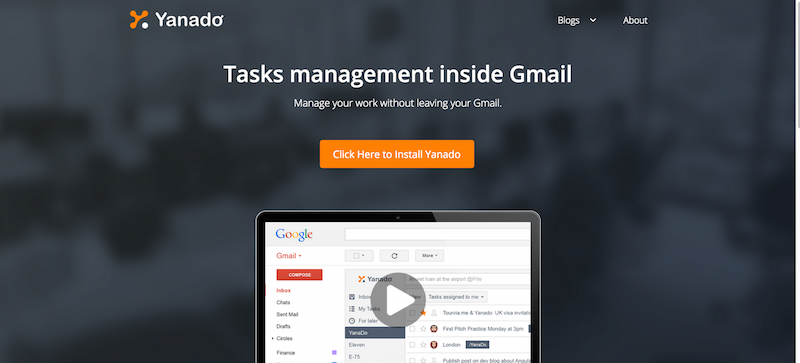 Yanado makes your work easier by organizing emails, tasks and events inside your Gmail. One click away. It also improves team collaboration, inside your Gmail. The place you live in. It's deeply integrated with Gmail and Google apps. It has similar UX as Gmail. It looks like a Gmail. It feels like a Gmail. People live in their email client. Instead of taking them out of it, we bring everything they need to get the job done within their email client.
(Gmail only for now)

File transfer comes in handy on many occasions, and not always a physical solution is at your disposal. WeTransfer gives you all the necessary features and tools to exchange files on the fly. Get your team to signup for it.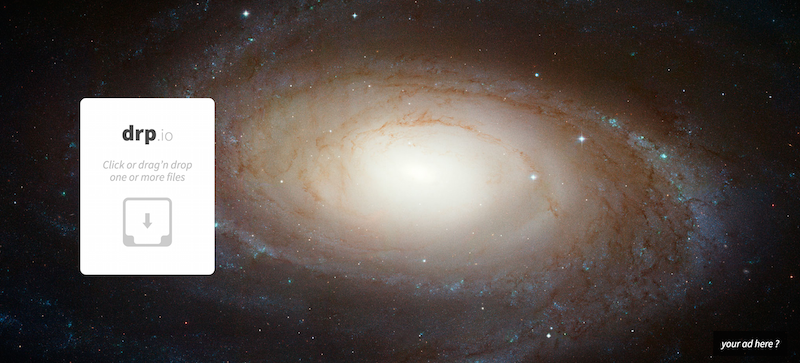 If you're after a more straight forward approach, here is Drp.io that does the same things as the application above, but focuses strictly on files and photos for rapid transfer.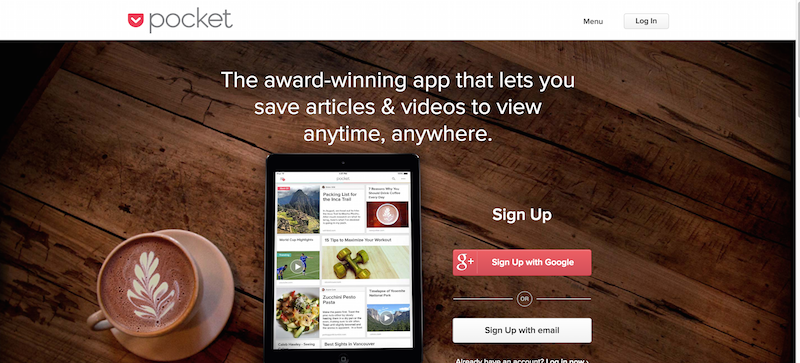 Do you know how many websites have you visited in total since the day you began to browse the internet? And how many of those sites would you like to revisit once again, but can't seem to remember their name? This is where Pocket becomes really handy, as it allows you to efficiently save all your favorite links from within your browser, within a single click of a button.

Are you an app person? Are you constantly thinking of new stuff? Mailtoself will allow you to send yourself notes from where ever you're in your phone. Great for those who're innovating within the mobile industry.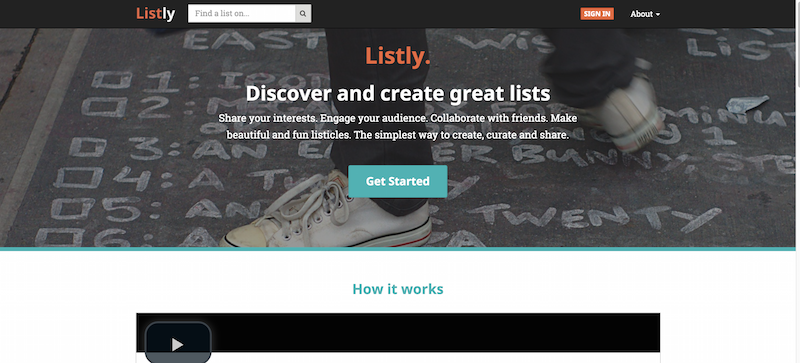 The guys over at List.ly have enjoyed an interesting growth experience, back in the day this site was nothing like it is right now (design wise), but the functionality has stayed the same – an easy way to curate and share lists of all your favorite resources on any topic of your choice. Give them a go!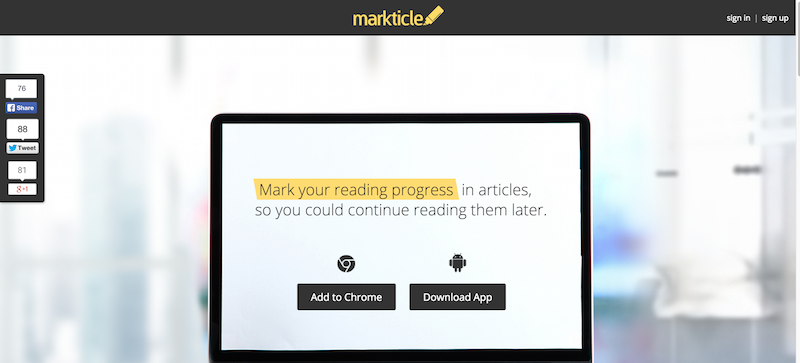 Are you an avid reader, but find yourself distracted quite often? Perhaps you like to read on every chance that you get, but you tend to forget where you left off? The guys at Markticle give you the ability to mark the place of text where you last went off, so that you can return to it later on.
Organizing & Collaborating Your Workspace
There we have it, a very intense list of tools that might or might not change the way you interact with your business forever. We've found that these tools are excellent for managing what needs to be done every day, but also how it should be done. If you feel the same way or have more to add to this post – please do so in the comment box.