Google used to be very plain and simple, all you had to do was input some words that would make a question and you would get an answer, it usually would take no longer than a minute to find a result that does the job. Googling, what an interesting word. The technology nowadays enables us to search from our phones, using our voice and in return receiving a prompt answer – also by voice.
Who would've thought that in just a couple of years we will be able to use our voice to find things instantly. It's almost like have a guardian angel who has got answers to any questions you might have, only it's not. How do you think, is Google heading in the right direction? I wouldn't be surprised if you said that Google should ease down on implementing the newest technology straight away.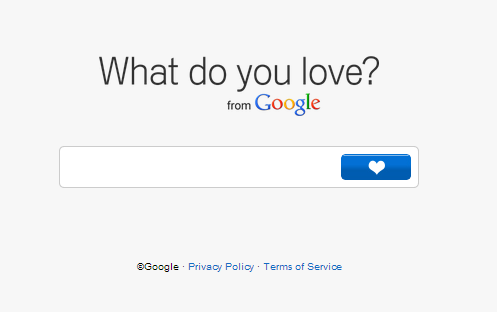 Read More: Inspirational Google Facts for Businesses to Learn From [Infographic]
Is there something in your life that you love so much you just cannot stop learning more about it? Ice-cream maybe? Pictures of cats? Renewable energy? Google search tips?
Look no further than Google's very own What do you love?, a tool that will do all the searching for you. By presenting an input on the WDYL.com website, you will be presented with search results from all of the Google products, such as – YouTube, Google Maps, Images, Patents and so on. Here is an example.
It might not seem very useful at first, but for someone like me – a blogger – I can see how useful it could come time to time, instead of having to do research on a topic by going to every single Google product page, I can do it instantly from WDYL. I think it can serve a great purpose to the right people.
Google has really grown over the years, and has now setup a page that share peoples search stories. The video above shows the purest essence of the internet, and the quality of information it can provide. We have grown to think that internet is only a palace for trolls, and while I am not denying it – it's your own fault you end up such places.
Google Search Tips & Tricks
While many of these you already know, I want to share a couple that might not be so popular, yet.
How-To View Your Google History
My current total of Google searches done for an account that has been active for exactly three months is 4287. An average of ~50 searches per day. That actually sounds a bit disturbing. I will not try and defend myself, I'm a curious person – is all I can say.
What does your history tell about you? It's not limited only to single narrowed Google searches, but actually offers the ability look for searches within all of the Google search categories, now that is a Google trick you might want to keep!
How many times have you stopped doing something just because you forgot what it was?
Ignore Spelling
Well, not really a huge trick, but it's worth mentioning because of how useful it is and how many people take it to their advantage. I myself, depend on this feature – being from a country where English is not the first language I often scribble some of the tougher words and still get the answer I need. Wonderful.
Check Flight Times With Google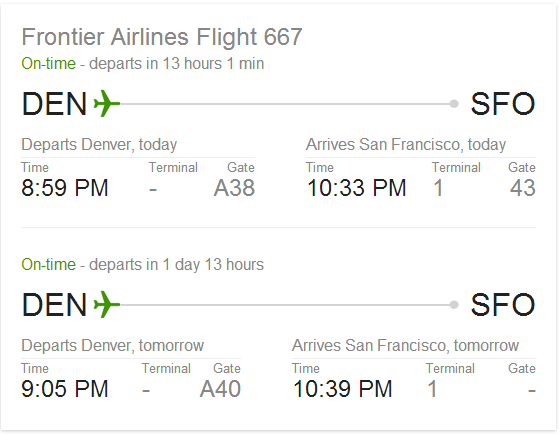 Need to know flight info, quickly? Google has got you covered. Incredibly smart feature that Google has implemnted is the ability to search for flights, all you need is the airline companies name and flight number. Awesome!
Google Easter Eggs
While not anything more than a way of amusing yourself and your friends, Google is pretty famous for its Easter eggs. The full list over at Wikipedia features hundreds of hoaxes that Google has implemented since it opened its doors.
They do love to launch products, real and functional products, on Aprils fools day.
Google Tips
There is an incredible amount of features I didn't cover, You can find them here.
If you happen to be an owner of a smartphone, I suggest you install the Google app to have all of these features available to you at any given time. It does make your life a tiny bit easier.
Have I taught you anything new? I hope so, and I hope you will share your own Google tips and tricks with the rest of us. :)