Google is continuing to enforce webmasters and money makers to focus on creating unique content, otherwise you might find yourself nowhere near the result pages that might bring a visitor or two. In a recent announcement on Official Google Webmaster Blog, Chris Nelson from the Google search quality team wants you to know that having scraped content on your website "might" end up badly for you.
This comes as no surprise after the recent breakdown on guest blogging.
These news are of course nothing new, as the official Google guidelines clearly state that scraped content can and will be punished by the Google algorithm.
Our quality guidelines warn against running a site with thin or scraped content without adding substantial added value to the user. Recently, we've seen this behavior on many video sites, particularly in the adult industry, but also elsewhere. These sites display content provided by an affiliate program—the same content that is available across hundreds or even thousands of other sites.
It appears that the focus is being put on the adult industry.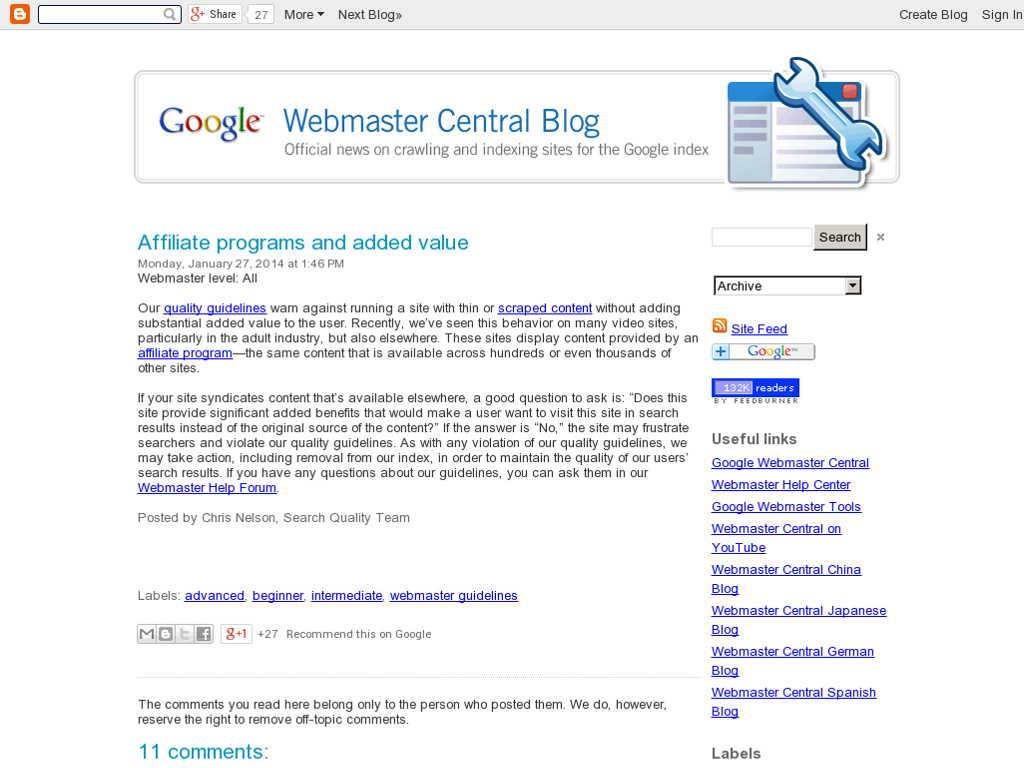 The problem lies in the fact that there are for example, WordPress automated plugins available that hundreds of people (blackhat) purchase and install on their sites in hopes to make a buck. In the end it comes down to who could build the most links (blackhat) to their automated streaming website.
A good reminder about thin affiliates, esp. in porn: http://t.co/qbwH2K8Qav Cookie cutter sites usually don't add value.

— Matt Cutts (@mattcutts) January 27, 2014
The key takeaway from these news is simple. You need to decide on creating thousands of spammy websites and try your luck that way, or put that energy elsewhere – on legitimate white-hat projects that will be of long-term benefit to everyone involved.
There isn't much we're going to do about this change now, as Google is clearly taking action.