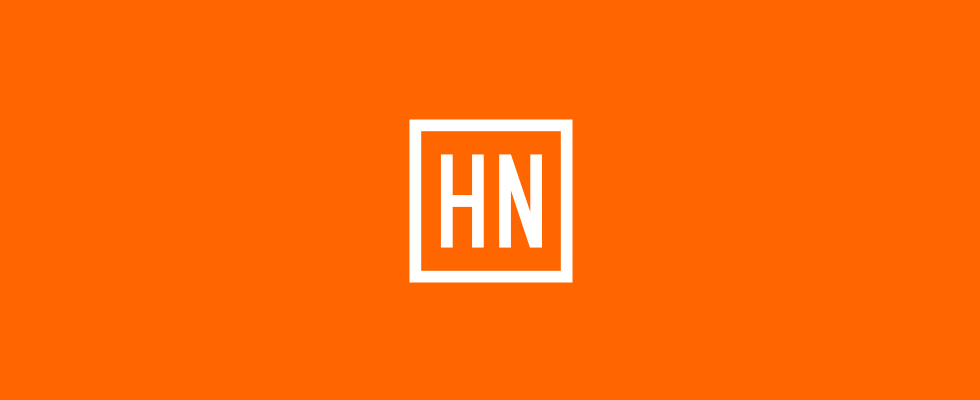 I recently had the pleasure of reaching the front-page of Hacker News with one of my blog posts, it only lasted for what seemed a couple of minutes; and while it was short, it sure was sweet.
I didn't know that HN strips away the referrer data when it sends you traffic, after some deeper examining, I noticed that as soon as something hits the front-page of HN, there are dozens of new pages sending traffic your way, all of which are related to making the experience of Hacker News – either better, or less of a clusterfuck.
It also helped me to realize, just how big of an agenda there is behind HN, and how many posts that make the front-page, are actually being bumped way back as soon as someone decides it's not worthy enough. I'm not into politics, so I'll let you decide on whether that's true or false.
I'm reading Hacker News from my desktop PC, directly from the browser – and on mobile, I use the direct version as well, although it does get difficult at times and seems that some of these apps provide better alternatives to a better user experience.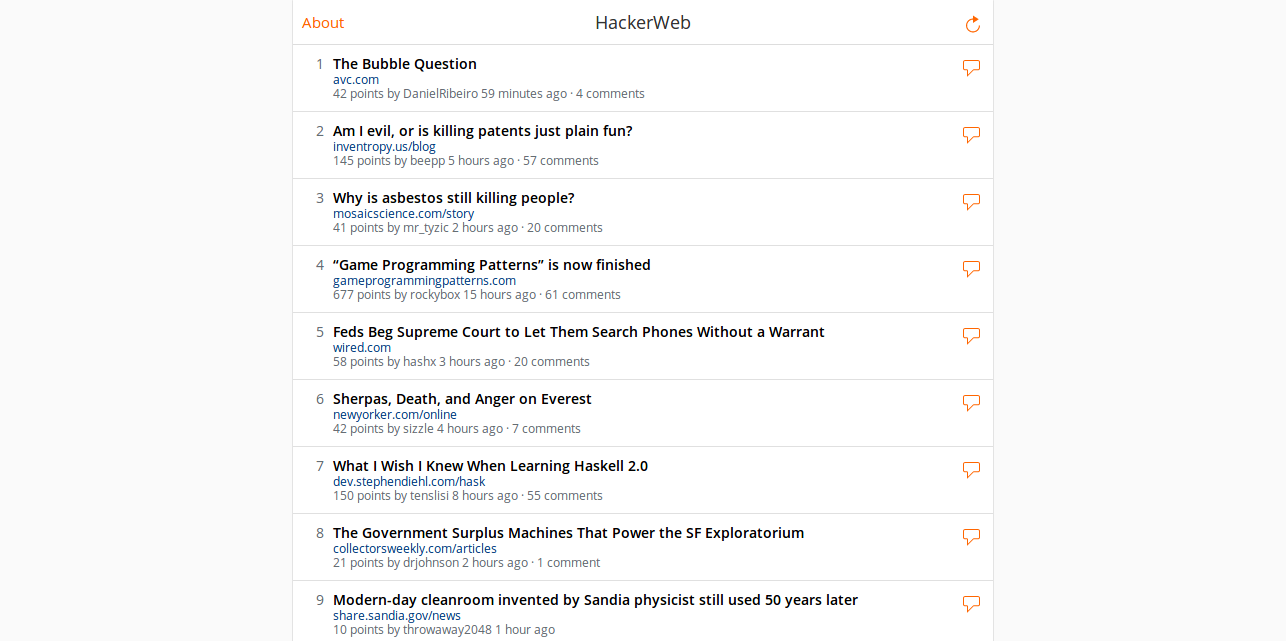 It's the one that caught my attention, and looks like I'll be using this from now on – at least on my mobile devices. It removes all the unnecessary space, and instead emphasizes the title of the submission, and the comment sections are made to look beautiful as well.
HackerWeb makes it for a really good reading experience, most of the time – the only reason I even use HN in the first place.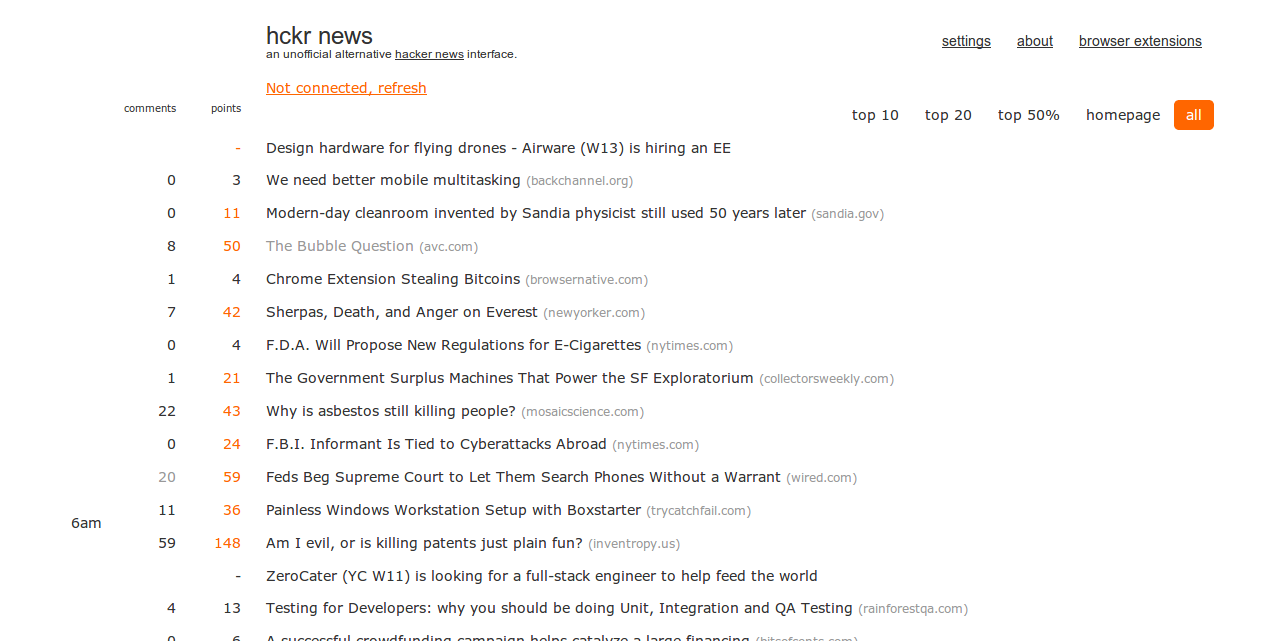 I like this app, a lot. I like it because it's perfect for finding content that had made it to the front-page, but then had to quickly disappear. It's also great for going back in time, and seeing what was popular the day before.
It provides a Chrome Extension that adds features like highlighting new comments (very cool), for both hckr news and the official Hacker News site.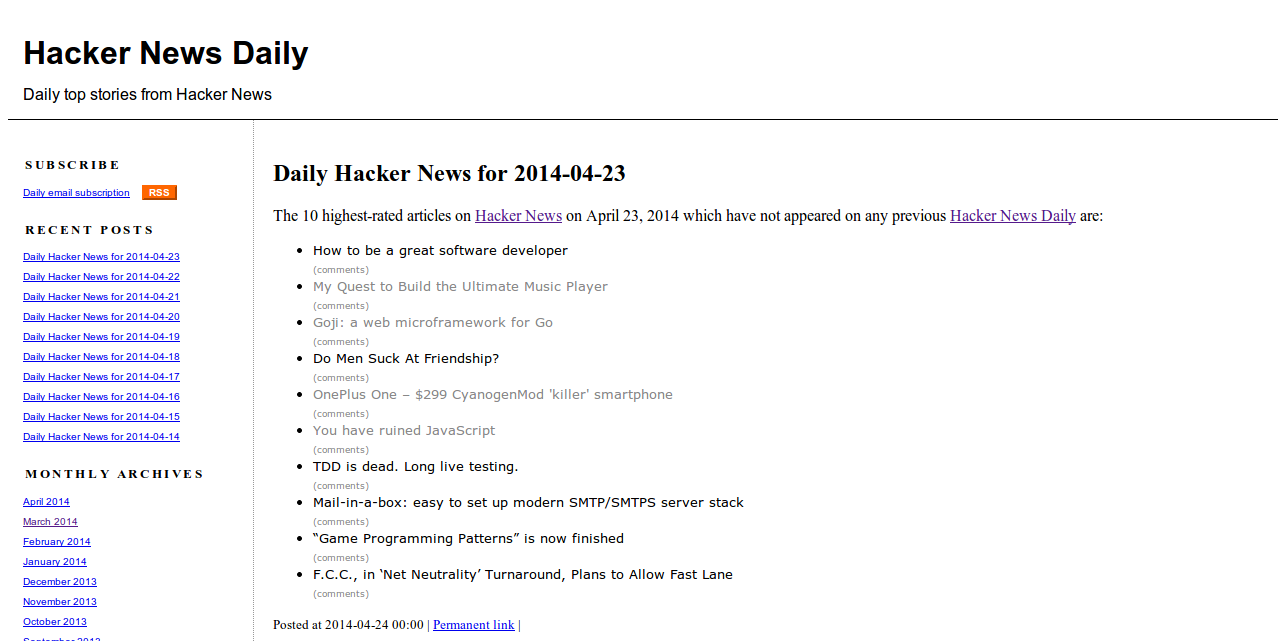 It's not much of an web app, but I still find it quite good for treating the cancer that Hacker News is – great for those who want rehabilitate themselves from checking the front-page every time you get an itch.
Gives you a list of the top 10 scoring links every day, and allows you to go back in time, great for finding stuff to read / learn about.
It's a simple mobile optimized page, definitely going to be checking this out and comparing to some other stuff in the list. It's lightweight, and might even replace the default homepage for some desktop users.
If you like reading, both mobile and desktop, you'll love this beast of an application. It's available on Android and iOS. It's basically a reader that allows you to directly interact with the content from the linked page, without having to click on the URL and visit the separate site. Really cool.
The same applies for comments, easy to navigate and read. Amazing app!
Web Apps to Improve Your Hacker News Experience
I was more keen on putting these out there just to see what's for dinner, than I was to see whether I'd get a good reaction or not. I can't believe I myself used the default site for browsing on mobile for this long, when there are so many good alternatives available.
Thankfully, the taste of front-page taught me a lesson. And so my question to you, which one of these bad boys do you use, and what else is out there? I'm sure some of you have hacked together personal readers.