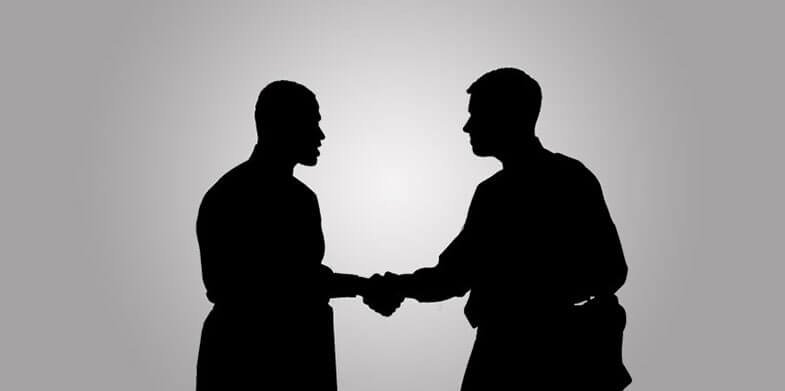 As a busy entrepreneur you no doubt always have too many items on your to-do list and not enough time (or often knowledge and expertise) to do them. As a result, it's very likely that at some stage you will need to hire a consultant to help you out in your business, whether you need to get some IT support in Virginia, a copywriter in Los Angeles, a graphic designer in Boston, or any other type of assistance across the globe.

However, as great as it can be to utilize a consultant for their skills, it can be daunting trying to decide exactly which company and person to choose for the job, especially with so many options typically available. If you're feeling a little stuck and know you need to hire someone but can't decide who to go with, it's best to follow a few simple steps to make sure you get the right fit the first time. Read on for some tips to choosing the perfect consultant(s) for your business this year.
1. Set Clear Goals and Needs for the Project First
One of the first things you need to do when you decide to hire a consultant is work out exactly what your goals are for the particular project. Before rushing in to hire someone, you need to be clear about what results you want to get from the project, the available timeline, and which skills and experience you need to find in a consultant. Different consultants will have different specialties and track records, so having things clear in your head will help you know what to search for and then to decide on the person who is the best fit.
2. Examine Prices Carefully
Price will of course be one of the most important factors that most business people look at when selecting a consultant. However, do make sure when you do this that you're properly comparing apples with apples. As you'll no doubt see once you start to speak to potential candidates, consultants have various types of fee structures, and they will each differ when it comes to what is included in the price and what is not.
When you speak to consultants or research their fees on their websites, look for things such as: how their fee is calculated (that is, is it per hour, per project, per word, per day, or some other calculation); what support they offer as part of this rate (such as being able to phone, email or otherwise contact them with questions, updates or changes); and if there are any potential other fees that you should know about, such as extra costs for work completed after hours if emergency assistance is required.
A related topic that can be discussed when you're talking price with a potential consultant is their availability. It is worthwhile asking each candidate what's on their plate and if they will be available to discuss the project, consult on last-minute issues, or provide other assistance as and when you need them.
If it seems that they just want to fit your work in quickly between other major projects, this may be cause for concern as you never know what delays may occur as a result. Similarly, if they are only available to speak during set hours of the day or week, this may be an issue if you urgently need a consultation as some stage during the project.
Also See: 15 Best Websites For Freelancers To Find Online Jobs
3. Look for Someone With the Right Experience and Knowledge for the Job
Of course, when you need to hire a consultant it's imperative that you also search for someone who has the necessary experience, knowledge, and skill set for the project. After all, there isn't really anything stopping people from setting up a business and a website claiming to be an expert in an area that they really don't know much about at all. Their claims won't necessarily give you the full picture of their true experience, which is why you need to investigate further.
For starters, read as many client testimonials about each consultant as you can. It's worthwhile ringing past clients personally to get some feedback on the consultant's abilities and work ethic if possible too, as this can ensure you get some unbiased information. Also, it pays to check out social media sites such as LinkedIn and Google+ for testimonials.
As well, see if the consultants you're interested in have gained expert status in their field. For example, do they regularly coach, speak, teach, write, or mentor others on the topics that they consult on? Have their opinions been mentioned in newspaper and magazine articles, blogs, television shows, or other mediums? If so, are the topics they communicate about the same area of expertise that you need?

4. Choose Someone with Great Communication Skills
Other attributes displayed by great consultants are top-notch communication and interpersonal skills. People who are both articulate and good listeners are able to take in what you're asking of them, show that they're understand what you require, and then speak with you about the available options, potential problems, and any other areas that need to be discussed. There is no point hiring a consultant who has the best knowledge in the world but who is unable to communicate that knowledge to you when required, or who just doesn't listen to your needs.
Look for a consultant who possesses strong communication and interpersonal skills both when speaking in person, and on the phone and in writing. This way you will be able to build a beneficial relationship that you can feel comfortable about, and that produces the results you want, over the long term.
5. Look for a Problem-Solver and Continual Learner
The best consultants are also great problem solvers who enjoy using their well-developed analytical and creative skills to work out how to fix an issue or come up with the most innovative solution for a project. They can synthesize information and ideas in a timely manner to reach helpful conclusions, and don't give up at the first sign of a large problem.
Top consultants are also people who strive to continually learn new information so that they are always expanding on their knowledge and skill set and can bring these attributes — and the latest data — to all of their clients' projects.