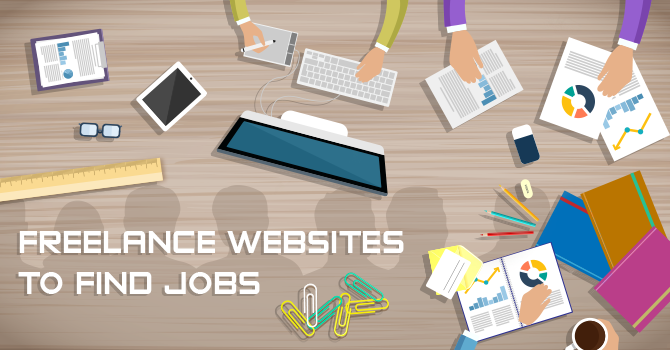 It is rightly said that today world has turned in to a global village. Internet has made it possible to interact with anybody on this planet who has an internet connection. Moreover, technology has introduced several products that make a lot of important things possible. File sharing, live audio/video chat, real-time monitoring as well as team collaboration and more. All these things have greatly transformed the work culture. Among other things, it has given rise to corporate working trends, like outsourcing and freelancing.
Today, the job market is booming with a lot of freelance opportunities. They are authentic, professional and monetarily lucrative. So, if you are an aspiring or an experienced freelancer, then you should definitely take full advantage of the current job scenario.
So, I am presenting this useful list of 15 Websites to find Work for Freelancers. Most of these websites are free though a few one are paid services. All you have to do is create an account, furnish details about the skills that you want to offer and choose the right project to work on. Okay, so let us begin.
1. Upwork

Upwork Global is a robust platform for businesses to find freelancers for small to large-scale projects. The website is used by several companies from start-ups to Fortune 500s. As a professional, it is a good place to scout for major freelance opportunities in categories, such as web programming, graphic designing, sales and marketing, accounting and more.
2. Elance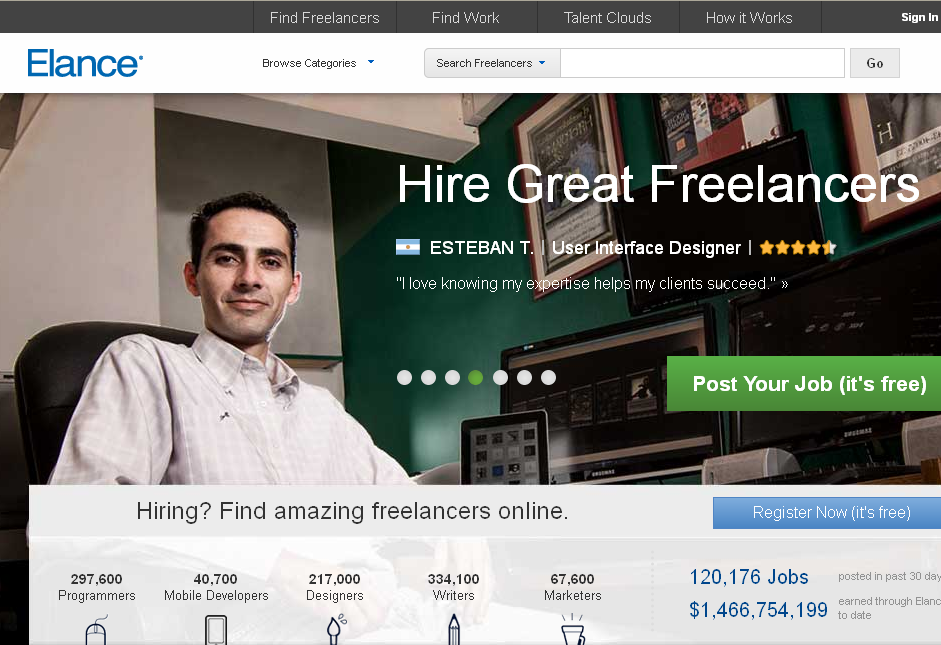 Elance is a popular online marketplace buzzing with a range of freelance opportunities. Elance is a global platform comprising a thriving online community of over 1 million businesses and 3 million freelancers. The website is particularly dedicated to web developers but also caters to other professionals, such as SEO experts, social media marketers, graphic designers, software engineers, lawyers, business consultants and more.
3. Jobs.ProBlogger

Jobs.ProBlogger is an ideal website to look for blogging jobs. It is a leading online destination connecting companies and professional bloggers. If you have professional experience as a blogger, content writer/developer or news writer, then you can easily grab a freelance opportunity on this website. On Jobs.ProBlogger, there are freelance opportunities offered in several categories, such as finance, technology, photography, nutrition, and more.
4. JournalismJobs.com

JournalismJobs.com is a full-fledged online job portal. As the name suggests, it is a great resource to find full-time, part-time and freelance work across various domains in media and journalism. Popular domains include, television, publishing, radio, magazines, newspapers, digital media and more.
Also See: Websites to Find UX Jobs for Designers & Developers
5. iFreelance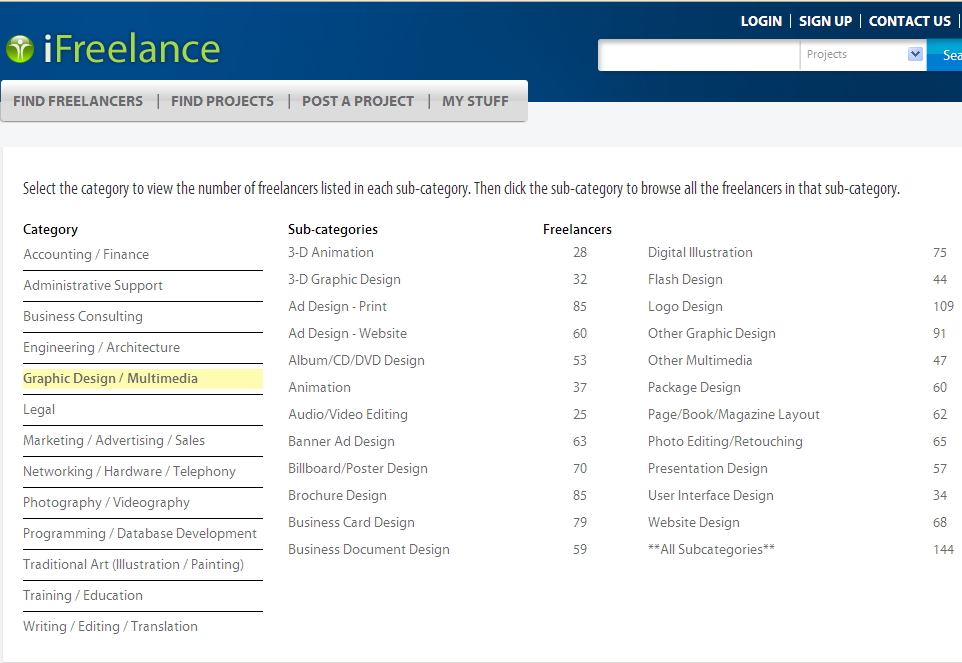 iFreelance is a staffing solutions provider catering to a range of sectors. Some of them include architecture, web programming, writing, graphic designing and more. On iFreelance, businesses post the project details and other specific information for seekers.
6. Workhoppers

Workhoppers is an efficient platform connecting employers and freelancers. Workhoppers cater to a vast community of freelancers, entrepreneurs, university students and more.
7. Get A Coder

On Get A Coder, one can explore a range of freelance opportunities in the software and technology market. It is a popular online center to find work as a freelance web programmer, technical writer, software developer, web designer and more.
8. Fiverr

Fiverr is a unique website that every freelancer must check out. A striking feature of this website is that instead of having employers post their project details and requirements, it offers a platform for professionals to showcase their work by uploading it on their site. That way, employers get to explore some real talent and help take right decisions.
Also Read: Websites to Go-To for Computer Science Jobs
9. 99 Designs

Web and graphic designers have their very own online job portal to find some exciting freelance work. 99 Designs provides companies a platform to find some really amazing pieces of professionally- designed pieces of graphic designs for their next creative project. It works though a unique concept of contest-based recruiting. Companies post their requirements for logo/t-shirt or other design requirements and one simply needs to participate in the contest by sharing his/her sample design.
10. The Creative Group

The Creative Group offers job listings in an assortment of specialties, such as creative writing, public relations, web development, search-engine optimization and more. It primarily caters to marketing, public relations, designing and advertising needs of small and large-scale businesses.
11. Guru

Guru features a range of job postings in categories, such as management, finance, web design, software, architecture and more. Guru boosts of a thriving online community of over 1.5 million professional freelancers.
12. Project4Hire

Project4Hire is a great online resource to find project-based freelance work in technology sector. The website caters to a range of aspiring and professional freelance programmers, web developers, coders, WordPress developers and more.
Also Check: Websites for Finding Drupal Jobs
13. Freelancer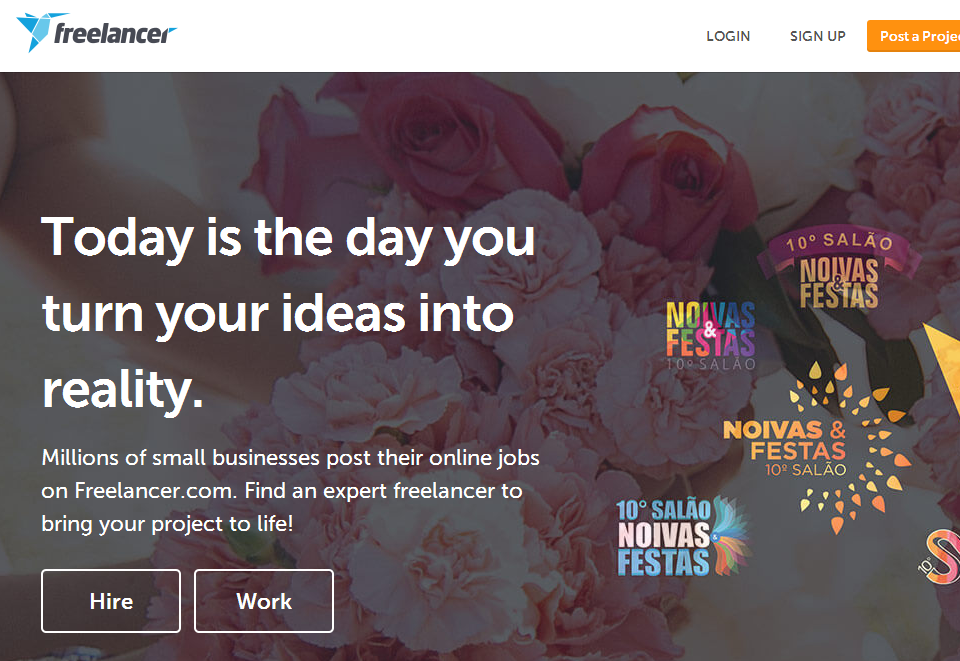 If you are not new to freelancing, then you must have surely heard about Freelancer. The website is resourced with several opportunities in software technology, engineering, marketing, science, linguistics and more. This one website never lets any freelancer down.
14. artwanted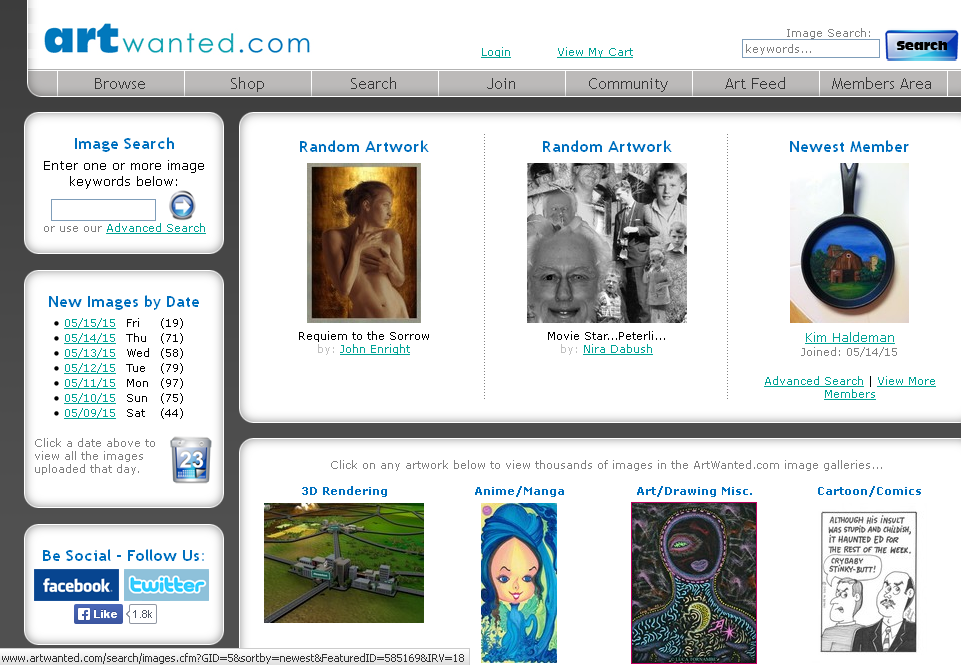 When we are talking about freelancers we cannot miss out on professional artists. I always feel that professions like photography, painting, illustration, fine arts and more need good platforms to find freelance work. On artwanted.com, artists from creative professions will gain nice exposure for their work and talent. It is a great platform to build online communities, promote and share work portfolio and more.
15. TopTal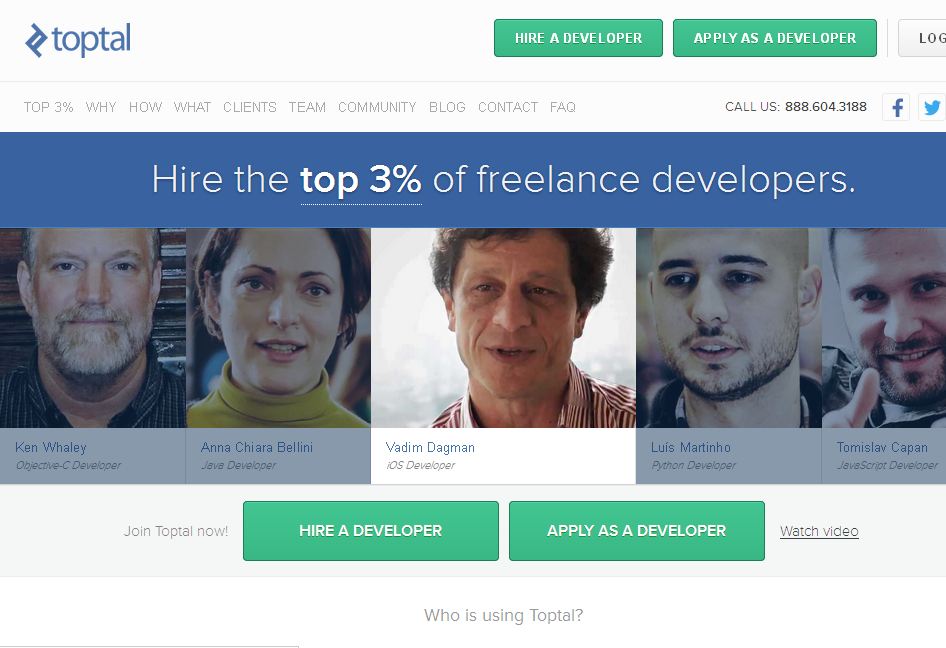 TopTal is a premier online marketplace of highly-skilled technology experts working as freelancers. TopTal critically evaluates each freelance candidate to provide only the best professional human resources to large-scale companies. TopTal is used by popular brands, such as J.P.Morgan, Gucci, Pfizer, Zoom Media and more.
Conclusion: –
With so many online resources available in the job market, it is not a difficult thing to work as a freelancer. Moreover, there are diverse avenues to find work as a freelancer. You can target start-ups, small digital agencies, advertising/digital studios, big corporations and more. Building a career as a freelancer is a dream of many. So I urge you to filter some names from this exhaustive list and just start exploring. It takes time but you may bag your next freelance assignment in no time. So, Good Luck.