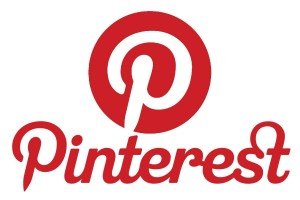 Once the world got to hear about Pinterest, the amount of people using it exploded. Guess what else exploded…the amount of people try to come up with marketing ideas that would let you make some big bucks through sharing images. Pinterest users love to pin, re-pin and share images with their family, friends and the whole world.
What fun is it to share images when nobody can see them though? Especially for photographers and artist alike who are trying to get some spotlight. Much of the corporate content you see floating around Pinterest front-page isn't even half of what real artists with passion produce. This is why gathering followers is so important.
It doesn't matter if you are an artist or a professional photographer in this case, we are going to look at ways of getting more Pinterest followers that anyone can start using straight away.
7 Ways to Get More Pinterest Followers
Consistency is going to be the key factor, people love content that is fresh and creative.
Slowly, but surely.
Don't overwhelm yourself by puting too much focus on pinning a ton of images straight away. For one, people don't love spam that much, and it's better to share content that has been mindfully chosen before submitting it. Would you like to follow someone who only spams his boards with images?
Creative Titles
Sharing articles and sharing photos are two different things. For articles, it's more than likely that you will keep the original title of the article you are sharing. The other being creative photos that have been created as photos. For unique pictures you will want to use creative titles that explain the picture in a couple of words.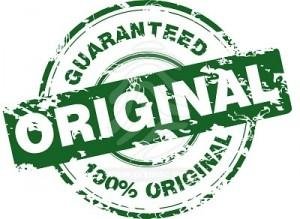 Original Photos
You are probably operating within a niche field, do some research (It doesn't take THAT long…) and see what is missing that would make a good bunch of photos to share. Put something original in your account and make yourself stand out. It all happens within practice, don't expect instant results. It's disappointing to realize you only got 1 follower instead of 10.
Be Friendly
Don't just be a part of community for the sake of getting some attention. Become at least a tiny part of a specific community you operate in. Pinterest groups offer wide variety of topics and there is something for everyone's taste. There probably are more people operating in the same niche that you are than you think.
Apple != Banana
Try not to confuse an apple with a banana. Both haven't got a lot in common. The same goes for the type of pictures you are sharing. Try not to slide somewhere in the sea with what you are sharing. Keep your content focused around whatever it is you are focused on promoting/sharing. You can have many different other Pinterest boards for whatever it is you want to share.
If the name of the board you pin to is called "Airplane Pictures", don't put a picture of a dog swimming there. This will save headache both for people who follow you and your board, and you yourself.
Unlimited Boards
There isn't really any limit on the amount of Pinterest boards you can create, so why not use this to your advantage and create boards that talk about more than just a couple of topics. By doing so you increase the amount of people who might become interested in the content you share. I agree that you should be keeping it to a solid variety of topics that relate to your business, but some personal/emotional touch never hurts, it's what people like.
Social Media
The last tip for increasing your Pinterest followers is about social media. I am confident in the fact that you have other social media accounts you use, and I can only suggest that you let people who are following you know about your Pinterst profile. Chances are they are pinners themselves and find your content interesting.
Pinterest is one of those social media sites that is very community oriented, at least in the broad categories. Try not to focus too much on getting followers, instead try to be engaging and care for what you share.
You are more than welcome to share any of your own tips down below in the comment section!