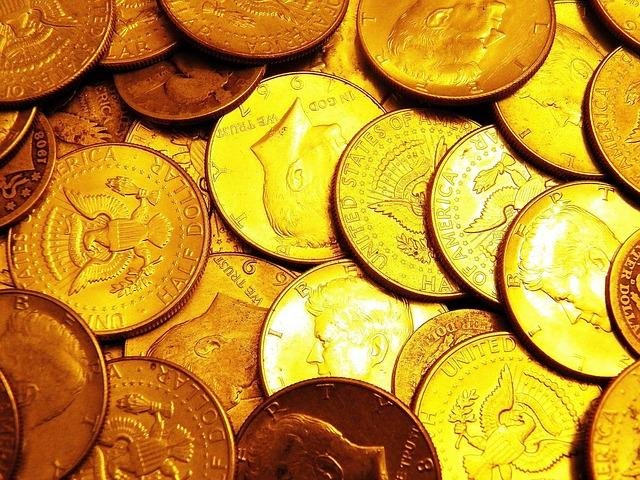 "Content is the reason search began in the first place. – Lee Odden"
A lot of what we see, read and experience is marketing. In the real life, marketing is everywhere. We might not look at it as marketing, but in reality someone is getting paid for promoting products, services and news on tabloids and other forms of advertising. When you live in a city, it's impossible to miss just how big marketing industry has become.
Online marketing isn't much different. You still have to hire professionals, you still have to make investments and you probably need some good ideas to start with. Social media marketing, content marketing, product marketing, the list could go on forever. There is such huge variety of niches available these days, it's overwhelming for a beginner to try and digest all of that information.
Trough trial and error, one is able to gain enough experience to kind of grasp the whole marketing industry and how it works. It took me a couple of years, but back then there wasn't a lot of information available unlike now. Nowadays a single marketing blog can learn you all the tips and tricks you need to start selling, it wont cost you more than $100 to get started either.
The following quotes are from marketers who have created a name for themselves by either revealing a breakthrough trick to the community, or simply having an amazing history of testimonials from large companies that recruit only the best of the best.
15 Quotes from Marketing Experts
Instead of one-way interruption, Web marketing is about delivering useful content at just the precise moment that a buyer needs it. – David Meerman Scott
At first you will be learning how to sell things, and how to approach potential buyers. Later on, creating your own products will be just another thing on the to-do-list.
Increasingly, the mass marketing is turning into a mass of niches. – Chris Anderson
The more narrow the market and niche you are trying to capitalize on, the easier it becomes to sell your products. Knowing a market, having a product for this market while working in a narrow niche is a deadly combination and something worth learning along the way.
Bring the best of your authentic self to every opportunity. – John Jantsch
Don't just do marketing for money, if you truly want to become a marketer, embrace that fact and be honest in everything that you do. We create our own opportunities, make them worth taking.
Don't be afraid to get creative and experiment with your marketing. – Mike Volpe
Following the latest trends isn't forbidden, but coming up with something new and something you can call your own is more than encouraged. Take risk and see what your audience likes and what it doesn't like, please the majority, the rest will follow.
In today's information age of Marketing and Web 2.0, a company's website is the key to their entire business. – Marcus Sheridan
Do you agree with this statement? Can you understand what it is supposed to mean? It means that online businesses are not much different from real life stores. There is only one store with the same design, feel and staff working inside of it. There aren't ten same stores next to each other.
Give them quality. that's the best kind of advertising. – Milton Hershey
Do you know that type of content, which makes your brain warm? Gives you a fuzzy feeling? It's the type of content you should be giving to your customers, give them the best you have got and they will gladly come back to you.
More contact means more sharing of information, gossiping, exchanging, engaging – in short, more word of mouth. – Gary Waynerchuk
Build relationships with other webmasters and learn from them, they will do the same thing. Become friends with people and you will see that there is helps always available.
Before you create any more "great content," figure out how you are going to market it first. – Joe Pulizzi & Newt Barrett
Don't expect readers to come from sky, find your readers and give them what they need, it's the only way.
Whether people like it or not, my marketing thought is if you keep something in front of people for too long, they get used to it. – Shahrukh Khan
If you are able to produce a product that sells like crazy and does so for a long time, congrats, you have done a great job and hard work finally paid off! But never try to stick with this one product, always innovate and think ahead..what is going to be the next thing you are going to give your customers?
In marketing you must choose between boredom, shouting and seduction. Which do you want? – Roy H. Williams
What a great quote! The Art of Marketing: Learn to Seduce Your Customers. That would make a decent book title, would it not?
The aim of marketing is to know and understand the customer so well the product or service fits him and sells itself. – Peter Drucker
The quality of product is important, just as important is the problem it is solving. Create a great product that will solve a great problem, for a great amount of people.
Marketing is a contest for people's attention. – Seth Godin
Simply put, some contests take more time to unfold than others.
Either write something worth reading or do something worth writing about. – Benjamin Franklin
Might be one of the most powerful statements I have ever read, and to this day it's still true. It will continue being true until the end of our days. It's impossible to go wrong with such a statement.
Doing well with blogging is not about writing one key post, it is about performing day after day and helping a few people at a time. – Aaron Wall
It's not like one article or blog post is going to bring you all of the World's visitors to your website, is it? Move forward at a slow but steady pace, the results always come and you know it.
Run away from laziness; work hard. Touch intuition and listen to the heart, not marketing directors. Dream. – Alber Elbaz
There is information available everywhere, that we can agree on. Yet we shouldn't try to do things only because someone said so, or do things only in one particular way. We have the power within us to fulfill our dreams, to pursue our dreams.
Were you inspired by these quotes? Have you got personal favorites? I would love to hear them.