The process of creating a website can be highly technical, which is why developers devote years to study for the profession. Aside from ensuring that a site's back-end is running smoothly, you also have to remember that what web visitors see on the front-end is crucial to a brand's online success.
One primary reason why a business should have a website is that it allows owners to provide first-hand information about their products and services to consumers. With the content of your site, potential customers can decide to purchase the merchandise.
Similar to how books are formatted for better readability, you also have to be mindful of the layout of your website. Employing the right tactics can ensure that your site visitors enjoy going through your content.
A good looking website boosts profitability because the longer potential customers stay in your domain, the more you can market to them directly – they'll be more likely to purchase your goods or avail of your services.
Here are some powerful web design tips that can enhance the look of your content:
1. Determine Your Goal for Each Page
When a potential client searches for a specific item online, and they click on a link to your blog post or products page, you only have a few seconds after the web page loads to entice them to learn more about your brand. You need to ensure that these pages present information that's relevant to the visitor's query.
That's why you must know what you want to achieve for each page. For instance, your home page must allow site visitors to know more about your brand while your product page ought to provide more details on each of the items you're selling. Additionally, the blog section of your website should include tutorials on how to use your merchandise or how these goods can make consumers' lives better.
Knowing the goals of each page can also help you determine what content to put above the fold, which is the term for the initial section of a web page that's immediately visible to the viewer. Learn more about tips like prioritizing above the fold content to ensure that customers enjoy browsing through your domain.
2. Know What Your Visitors Want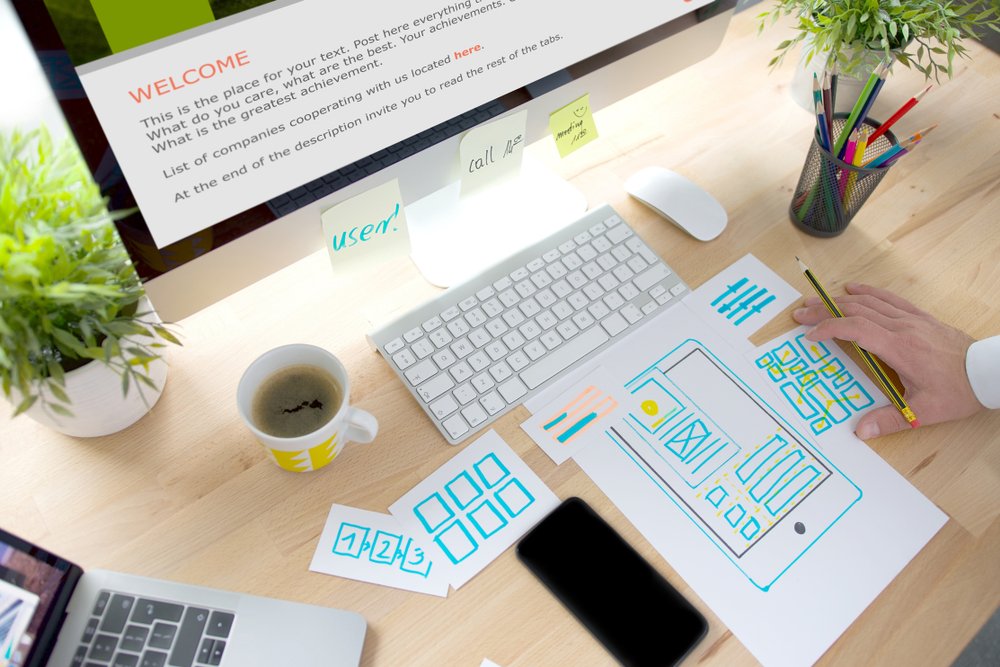 In business, it's wise to get to know your customers so that you can cater to their needs and preferences. The same principle can be applied to developing and designing a website. You have to make sure that the content you publish can make your current and potential clients' lives more comfortable.
You can use online tools, like Google's Search Console, to determine the terms that are associated with your brand or website. The information provided by this service can help you create more content that can captivate your target audience.
Another free tool is Google Analytics, which allows you to monitor your bounce rates and the pages with the highest average times. This data points to the content that people enjoy on your site.
3. Create Clear and Intuitive Navigation
Take advantage of website wireframes to organize your pages and ensure that users can logically go from one page to another. Standardize your terms to prevent your customers from getting frustrated because they don't know how to explore your website.
Also, be mindful of the common website design mistake, that is, not providing your site visitors with a search box to find content that they enjoy. This feature is valuable for returning viewers who know their purpose for visiting your website.
4. Mix Up Your Content
During the early years of the Internet, most sites just display blocks of text to visitors because images and videos were difficult to publish or upload. Nowadays, though, you should mix up your content and include multimedia to supplement the information that you present to your target audience.
Publishing diverse content can help you cater to the varied preferences of customers. While some people still enjoy reading text, a significant portion of web users now prefer images and videos.
5. Learn to Love White Space
White space is described as the area between and within design elements. While you may be tempted to take advantage of the entirety of a web page and pack it with information, your customers can read and understand your content better if you integrate these spaces on your website.
These blank areas serve to break apart your design elements and emphasize the focus area for your site visitors.
Conclusion
The content you publish on your website will be rendered useless if you don't employ design tactics to make them aesthetically pleasing to readers. Determining your goals and knowing what your target audience wants to see in your domain can ensure that you create content specifically for them.
Meanwhile, making navigation intuitive and integrating multimedia as well as white space on your website can lead to an enjoyable experience for users.