Worry not, we are not going to talk about guest blogging, that is what we talked about in our previous article, but thanks to the idea I feel like there is a need for elaboration on the subject of link building, taking into account methods that have proved themselves to work.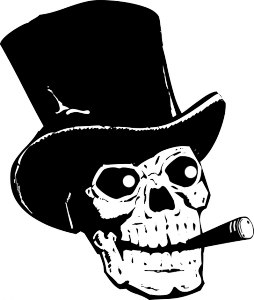 Things are changing quickly in the search engine world, old methods of link building have become obsolete. There is always the shady road available, it promises quick links and quick results, but how much of that is going to be pay off in the long run? Quality link building for someone who is just starting out seems almost impossible, all because of people who are constantly exploiting blackhat methods for quick return on investment.
Now that social media has become such an important factor for being recognized by search engines, link building has definitely taken a hit, and so have many webmasters. It is in itself a method of building links, but it is also common sense to have social media accounts, so just like guest blogging it falls out of our list of methods.
How to Build Links – 3 Quality Methods for Link Building
I guarantee you that at least one of these methods you will have come across before and might look at it skeptically. Fear not, because these methods work and they provide quality backlinks that will work magic for your rankings. Many people avoid these link building techniques, and it's just another to start utilizing them.
Article Writing
Yes, our first proven method is going to be article writing. Article writing is pretty much the same as blogging on a normal blog, the only difference is that the article site you submit to has already established what you are looking for: it has audience, it has good ranking and it lets you link to your website from an article you have written.
Don't consider it as a chore and don't just put all your focus upon writing articles so you have got some links going. Instead write one or two articles per week, you will keep your creativity to yourself and it won't seem like an endless writing for minimum result. 8 articles per month that link back to your website is better than having nothing at all.
Here is a list of big article websites where you can start submitting straight away:
Comments
The first thing that needs to mentioned straight away is that 95% of blog comments are going to be no-follow, meaning that the link under your name has no real value. But we are going to look at it in a way that it does. I love leaving comments on blogs and I also love seeing how it pays off.
It's all about leaving meaningful comments that add something to the original article. A good example would be you leaving a comment on this article with a list of another 3 article submission sites and explaining in little detail why you like them so much, and perhaps 1 site that you find is not good at all. This instantly begins conversation, and people love to chat over topics they find interesting.

Quite often you can be the first person to leave a comment on the new article with something insightful, this will leave people wanting more of you and in return making them visit your website. I mean think about it for a second and you will understand what I mean.
The only downside to this is that leaving too many comments can possibly hurt your rankings as it may seem you are spamming on purpose to gain something back. My suggestion is to leave two/three comments a day on articles where you think you can add something meaningful to them, even a story of personal experience works. With time it's going to add up and while that happens you will have made yourself a couple of new subscribers and social media followers. :)
Question & Answer Sites
The last method of building quality backlinks in our list is going to be Q&A sites. Often overlooked, Q&A sites actually are a great method of building links and learning more about your field of work, or whatever it is you are passionate about.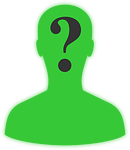 The best part? You can easily spot post ideas for your blog while helping others. The idea is that you either have an answer ready for someone or you can easily make a blog post that answers whatever the user is asking. This way you can post the link to the answer that can be found on your blog.
Don't forget to add a link to your website and social media accounts inside of your profile. Most of Q&A sites allow this. People like to follow other people who are experienced and ready to help others.
Here is a list of Q&A sites that are very popular and active:
Askville by Amazon
That is all that I wanted to cover in this article. I do sincerely hope that it has helped you understand more about current methods of link building. If you manage to stay on the right path, things are bound to unfold in positive nature. It takes roughly 3 months for Google to finally start taking your site seriously along with all the links you will have built in that time.
Have you got more to add to this post? Please do by leaving a comment, it's always nice to see other peoples opinions.