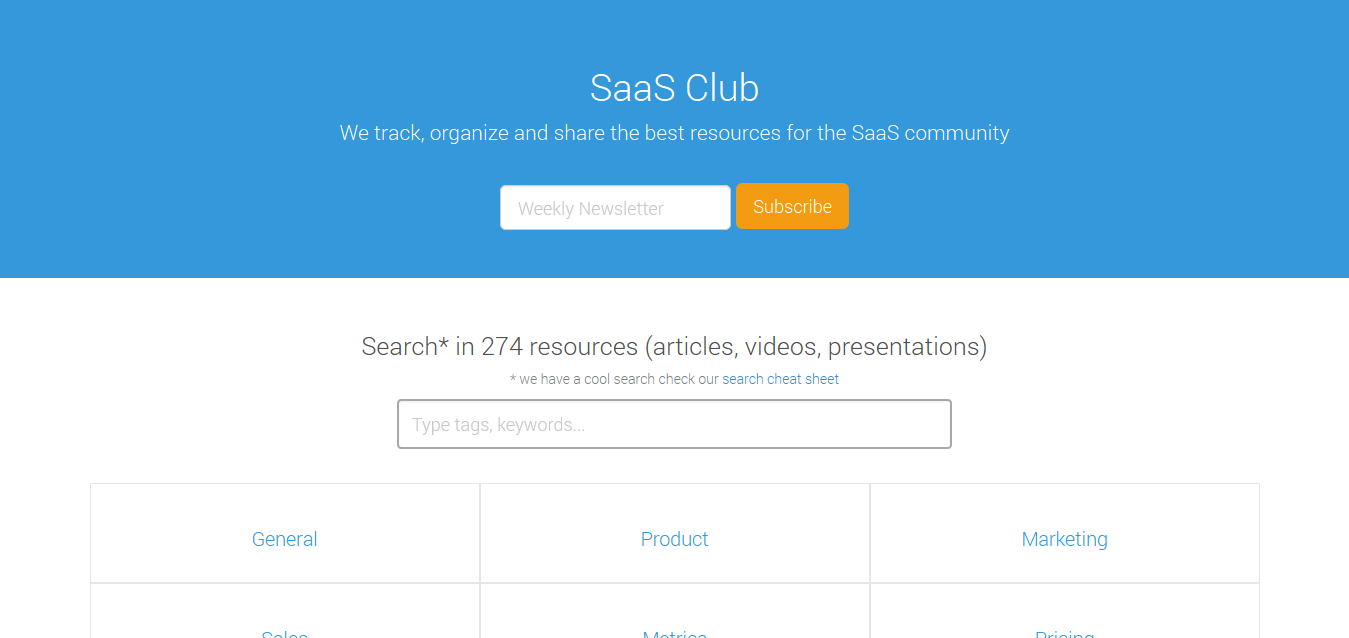 Short for Software as a Service, SaaS is a software delivery method that provides access to software and its functions remotely as a Web-based service. Software as a Service allows organizations to access business functionality at a cost typically less than paying for licensed applications since SaaS pricing is based on a monthly fee. Also, because the software is hosted remotely, users don't need to invest in additional hardware. Software as a Service removes the need for organizations to handle the installation, set-up and often daily upkeep and maintenance. Software as a Service may also be referred to as simply hosted applications. [1]
There are over 400 resources and tools combined available to those who're into SaaS, and would like to learn more. Video presentations, whitepapers, free and premium tools, articles and much, much more is available for free search on the SaaS Club website. It's maintained by clement vouillon.
You can signup to the weekly newsletter to receive updates and information on new resources every week. I'm sure some of you'll find great use to this website, I've subscribed to the email list and perhaps I'll even find more ideas to write about from it. Who knows.