Building a website with WordPress has been made dead-easy for you. While there is certainly a learning curve, even if you know little-to-no HTML, you can still build an amazing site. Part of what makes WordPress so popular is the myriad site themes available to you.
New themes are constantly being created, and the classic templates can be found on award-winning sites all over the internet. Choosing a theme is among the first steps when building your site. But how much better are the paid themes (if at all) than the free ones? Below is a helpful list of the pros and cons of each to help you decide.
The pros of a free WordPress theme
When you first access WordPress, you are likely going to be a bit overwhelmed by all of the template choices. Most first-time site owners or blog writers go for free themes because this is their first foray into online business. Free is not necessarily a dirty word here. Below are some of the pros of a free WP theme to keep in mind.
Free is good and cheap
While there is no such thing as a free lunch in the majority of cases when it comes to web design, with WordPress it's different. The vast number of successful websites built using free themes is a testament to that. You don't necessarily need paid templates to succeed.
Additionally, those just getting into the sometimes overwhelming world of web design and building might not need anything else. They also may not want to spend a lot of money while they test the waters. Free templates, while not as customizable as some of the paid options, still have everything you need to be successful online.
WordPress checks its free themes rigorously
The free themes in the WordPress template library, perhaps counterintuitively, are the ones that go through the strictest QA. The free themes are the ones that are most often used. They are also the ones that are used as training templates for new developers to hone their skills.
The bottom line is that there are a lot of talented eyes that go over these free templates. Whereas the premium templates might contain more specialized features and pieces of code, these templates might not be checked as thoroughly.
The cons of a free WordPress theme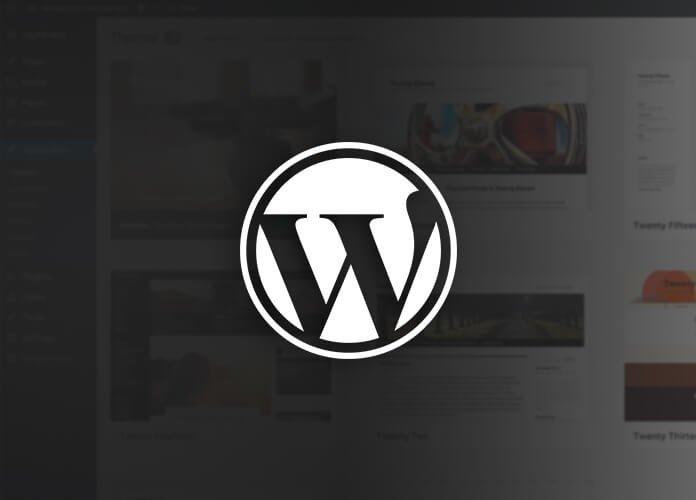 While free WordPress themes are great options for a lot of people, there are some reasons you might choose a premium theme instead. Below are a few of the reasons free themes are sometimes not preferable.
Less support for you
While you are perfectly able to take any questions you might have to the WP forums, the developers there don't have to answer you. With premium themes they do.
Fewer features and functionality
While free themes do give you most of the standard WP features, you often don't get valuable extras. These include things like the ability to create buttons, landing pages, and use convenient shortcodes.
You will notice a lot of similar sites out there
With the free offerings, you get a template that a lot of other sites are going to be using. That means you won't have as unique a website as you might like. Customization options are limited, and there are only so many different permutations of a template to create.
The pros of a premium WordPress Theme
Premium WordPress themes vary in price and style, so it takes some shopping around to get the one that works best for you. With that in mind, nearly all premium themes come with features that you likely won't get with the free themes. Below are some of the pros of opting for a paid WP theme.
You get responsive design
Most premium WordPress themes come with a responsive design built into them. Responsive design is a principle of web design that ensures your website displays well across different devices and platforms.
It is important to have a responsive design built into your site for a variety of reasons. Undoubtedly the most important of these is the massive changes in web traffic for the last few years, with now more than half of it coming from mobile devices.
They are better set up for SEO
Good SEO is a vital component of online success. If your site isn't optimized to appear in organic search results, you are going to have a much harder time growing your traffic and business.
Premium themes are better-setup for on-site SEO. For example, if you choose a
WordPress theme for small businesses you'll see that the page layout and the coding have been done with SEO in mind, so you can be sure you are meeting the Google Algorithm's demands and getting ranked favorably.
They tend to be more user-friendly
User experience – commonly abbreviated as UX – is one of the most elements of a good site. There many aspects of good user experience (which creates a user-friendly site). With a premium theme, you get more of these elements built into the template.
Sometimes the subtlest changes to the user experience can have a dramatic impact on things like bounce and conversion, which are two metrics you should be very focused on. With a free theme, not as much time is typically spent on this part of web design.
The cons of a premium theme
There are essentially three cons when it comes to premium themes, but they all fall under the same umbrella: picking the right one involves some knowhow. Free themes are designed with novices in mind. To get a good premium theme, you have to be a bit more discerning. That means you need more web design knowledge.
First, sometimes premium themes, thanks to less rigorous Q&A, contain poorly written code. To know that, you'd have to be able to interpret and judge the coding for yourself.
Second, Sometimes there are too many features included with a theme. This can have major implications for page load, bounce, and a host of other important metrics. Again, you need to know how to evaluate a template for this.
Third, sometimes themes end up migrating into the world of plugins, providing you with functionality that a theme shouldn't be providing. In this case, if you were to switch themes, that functionality would be lost. Yet again, this is something you would have to be able to evaluate before making your purchase.
Conclusion
It is hard to say whether you need a free theme or a paid theme without knowing what your site is for, and what you are hoping to accomplish. More experienced site owners would likely opt for a premium site – provided they know what they are looking at – and beginners tend to gravitate towards the free ones. The bottom line is, sometimes free is better, often times premium is better. The above list of pros and cons has hopefully provided enough information to know how to make the right decision.