As a web designer, even developer, you're constantly on top of something, and at the end of the day, those small tasks like setting up a new web server for a tiny website – do add up.
You can for the most part just use a free mockup tool, get a demo going on for your client and call it a day, but unfortunately – sometimes a prototype is not enough, and we need to go that extra mile.
I rely on free website builders, and while not all of them at once, some of them have better features than others, while some offer a little bit more flexibility, but the general idea is that we are able to build a website – in less than a couple of minutes.
I think we all know what clients can be like: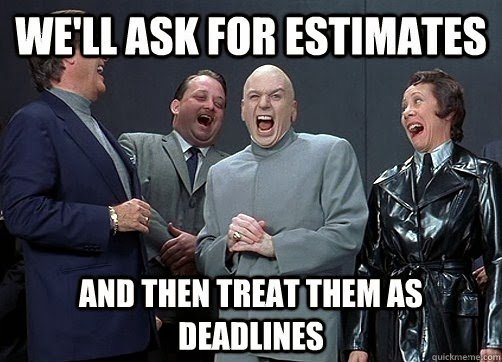 In the past couple of months, I have been saving up a list of free website builders that I've either used, or seen a very positive review about it on the web, and I usually trust my own sources and the places I visit, but there are no guarantees.
Each minute we spend trying to build a new website from scratch, making the new code for it, etc, etc. – it's just wasted time and money, and I've learned that these website builders are perfect for both getting my mockups done, and also avoiding the need to write code.
Take note, although this list was built with web developers in mind, it gradually becomes a list of website builders that's appropriate for everyone, and not just those who work with clients. I think we all can use a good joke from time to time! :)
"Don't lose your visitors under the weight of a heavy, confusing website"- This is a major belief among the team of Strinkingly employees. This belief has been well implemented in their policies. This is why perhaps the website is designed in such a way that you have to put all your content on a single page.
What I mean is that if you want to like to create multiple pages, you need to upgrade to a paid plan. They have many adequate templates to choose from and the website editor is easy to navigate and comprehend. So, if you are a beginner with zero experience in website building, fear not. This website has got your back.
They claim to be the easiest website builders globally. But factually speaking, there are other websites that are easier to use. They have some pretty good looking themes and colors and they are all responsive. Paid plans initiate at $9.80 per month. It also includes a basic online store. The free websites come with the banner of Site123 at the bottom.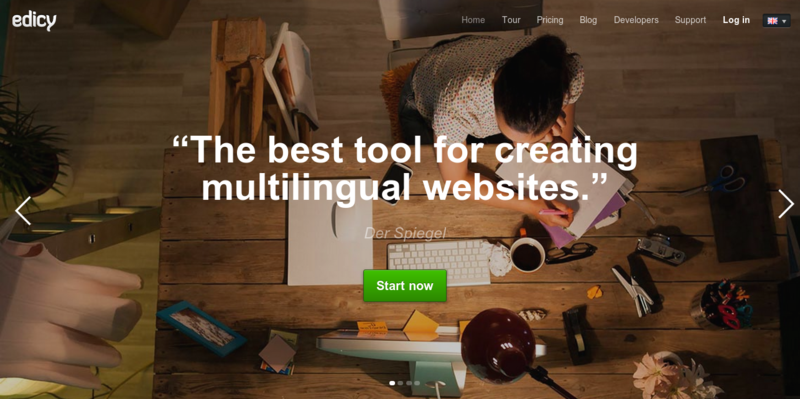 It's a free 30-day trial, but that's better than nothing, and there is definitely plenty to explore about these guys. They're heavily focused on bringing the best of both Worlds, and think about their customers from all around the World, so don't be surprised to see your own language of choice in the list of options.
Edicy is developer friendly, and actually offers you the functionality of editing the template files yourself, which is what this post is all about.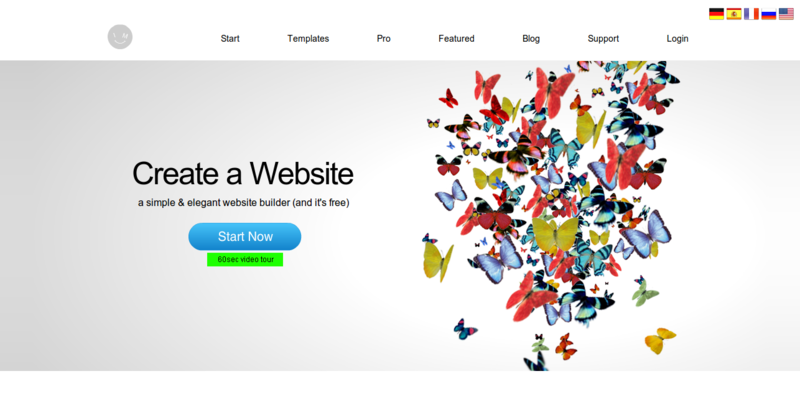 IM-Creator is all about making a website building a simple and enjoyable experience, accessible for everyone. IM Creator has definitely grown since its initial launch in 2011, I'm highly impressed by their determination to stay on the market, and looks like there is a decent sized community behind it now, good work!
Other than that, it's also the perfect tool to use for hosting quick websites and seeing how a layout would look in a real-example format. It's free to build your websites, but there are pro features available.
Learn: 12 Courses for Starting Your Web Development Journey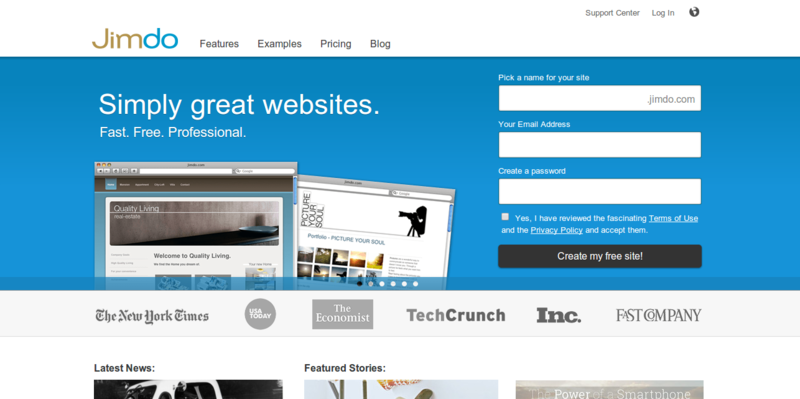 Jimdo is the easiest way to create a website. With a simple, intuitive interface, Jimdo enables anyone to create a unique website with a blog and online store.
There is real sense of passion and love that shines from these guys, and they offer such a great and vast amount of features that you might not need to consider another website builder for a long time, especially when you think about the fact that it's all for free.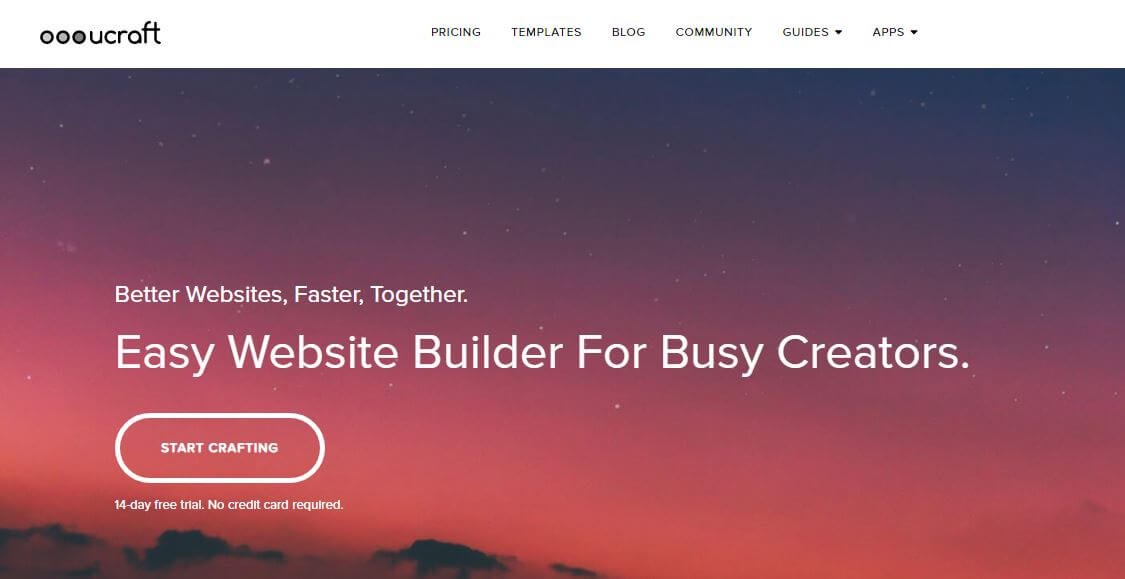 Ucraft is comparatively more advanced when it comes to website builders. It allows you to fine-tune your style in terms of fonts and colors. Also, compared to other free websites, navigation through the website is a bit more complicated. The editor isn't very self-explanatory either.
Ucraft only allows you to connect an existing domain name for free. They also have SSL with zero additional costs. The lowest-paid offer they currently have starting from $10 which involves impressive features such as multilingual websites.
The employees of Webstarts pride themselves for working with the #1 rated website builder. Interesting enough, they never revealed who gave them the rank though. But in all fairness, Webstarts does include a solid plan for budgeted websites. It also includes giving access to many major features such as blogs and even an online store.
The product can be compared very well with Wix with which it shares so many similarities. But also, you will not find as many varieties of elements as in Wix. Also, it does not give a mobile-optimized website with their free plan. Also, the website being decrypted can pose threats to your website security as well.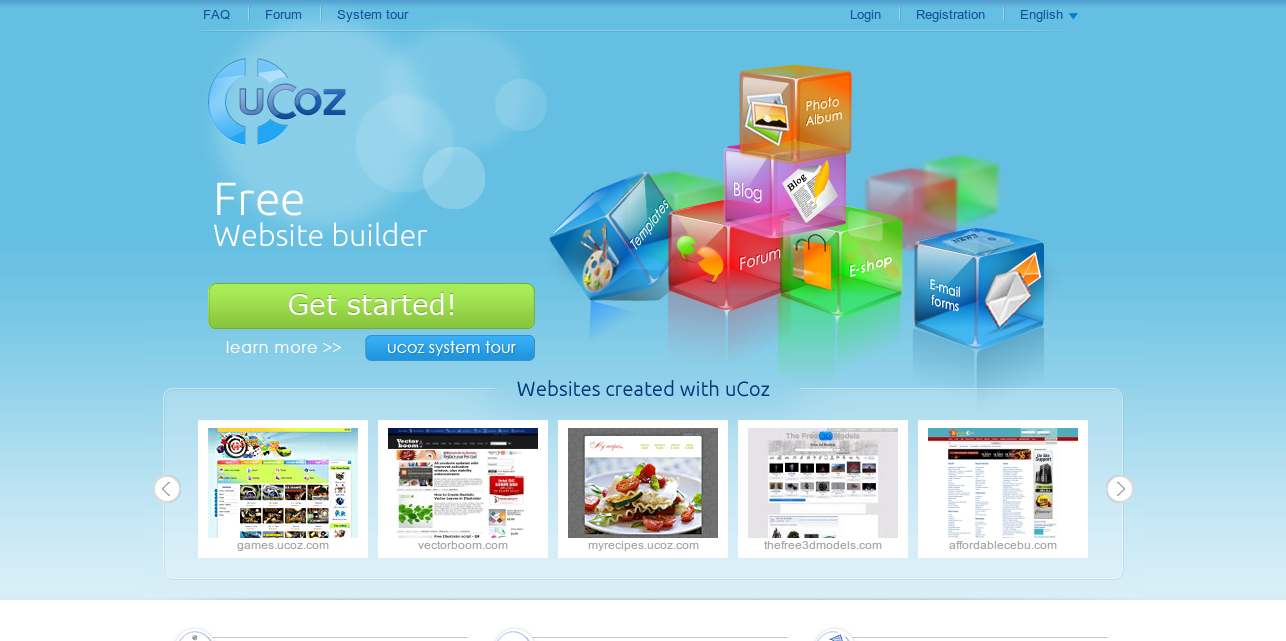 If you don't know of uCoz, you probably joined the web only recently, as these guys have been around for almost decades. I remember their initial growth stage, so many people from all around the world were using their premium website builder, to build sites that would blow away even professional designers. Great times!
Millions of customers can't be wrong about the quality of the service, and while this might be more of a content-oriented site builder, it's still nice to add to your collection, in case a friend ever asks.
Webnode is all about enabling you to build a website that doesn't require any prior knowledge of building websites, and this is a great starting point for both beginners and intermediate users, who may be tired of having to read hundreds of manuals to get something done.
It's their promise that you can get a site up and running in less than five minutes, and there is no catch at all, you can always upgrade to a pro plan as a way of expressing your gratitude for their awesome service.

Webs is another one of the oldies, I still remember their old-school design, pre Web 2.0 era, it was wonderful and it gave everything a much more sophisticated experience, not saying that I don't like their new design though; it's just nostalgia!
If you're looking for a free website builder that will enable you to have a perfect website, with additional features like SEO being taken care of, Webs might be your best choice as they've got some really nice integrated SEO features in their ecosystem, making it appealing for anyone who wants to try out their luck with the search giant.
Weebly gives millions of people a surprisingly easy and affordable way to create a site that is as unique as they are. With a Weebly site, people can start their own business, communicate with their clients, showcase their achievements, and be an authority on personal and professional interests. Weebly gives everyone the freedom to start a site, blog or online store that works brilliantly across computers, phones and tablets.
I think the one thing this company succeeded at, more than in other areas, was their marketing strategy and ability to spread the name 'Weebly' across the web, far and wide. For many, this is the go-to website builder whenever they need a quick prototype up and running in as fast manner as possible.

Wix is home to nearly 50,000,000 websites, that's 50 million for those of you lacking basic math skills. It's incredibly, and just like Weebly; Wix has definitely succeeded with their marketing strategy. But, not just that.
They've also succeeded and providing the users exactly the tools they need to build beautiful and stunning websites, without any prior coding experience. I like that the Wix team cares and thinks about creatives and artists, and gives them the tools they need to make their presence felt.

Okay, it's not a free website builder, but it's a free blog builder; and if you know anything about WordPress, you'll know how easy it is to customize a WordPress theme to make it look like a homepage. This is a friendly reminder to those who've forgotten about this beautiful, free blogging platform.
The thing that stands out for me with WordPress.com is the fact that you get access to that large community of theirs, and promoting your work becomes something of a secondary thing, as it all happens naturally through the search system. Really great platform to begin your journey with.
To know more about how to build your own website on WordPress, try out the "Learn WordPress: A Complete Guide To Making A Website" online course. It comes with 1 hour of video that covers 6 major sections. They include an introduction to WordPress, local hosting 101, downloading WordPress and XAMPP, and much more.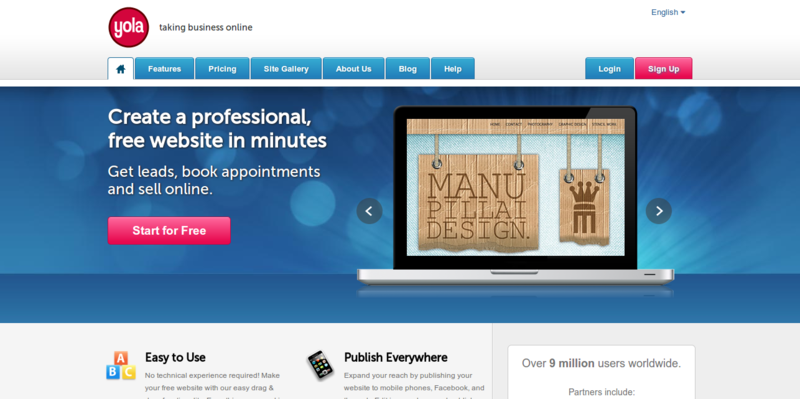 Yola gives you access to features such as business related tools, eCommerce features, personalized pages and even mobile features, which are so important right now, especially when the web design trends are telling us to pay special attention to mobile and responsive designs.
Yola gives you the power to take complete control of your website. Advanced users can easily edit images online, as well as add HTML, Javascript, and sitewide CSS.

Just like I said, mobile websites are becoming a trend right now, and so my last free website builder on this list is going to be DudaMobile, and although their service offers a free plan; it does come with advertisements.
I suggest using DudaMobile as a way of introducing yourself to mobile website builders and how they work, the team behind this project is very professional, and you can always try out their professional website builder for non-mobile websites.
Free Websites Builders
I think we've covered a great deal of variety and options in this post, and truth to be told; you will never need to find another resource for such a problem as building a free website. This is the most extensive list of the best free website builders on the web, and trying to find something else other than what you're seeing here – it just goes to show that you're unsure of what you really want.