Taking photos can make one's experiences more enjoyable, according to a research published in 2016 by the American Psychological Association. And with the popularity and convenience of smartphone cameras, what better way to spread good vibes than to share your photos with your social media followers?
Aside from apps that can help you learn photography, several other apps can enhance the quality of your photos. Of course, you will not share photos that do not look good. This is why photos, even those taken using a mobile phone, usually go through the process of editing.
To help you choose the ideal photo editing app, here is a rundown of the best mobile photo editing apps for iOS and Android:
1. Afterlight


For quick and precise photo editing, Afterlight is the perfect app to use. With its 74 exceptional filters, 78 natural textures, and 128 frames, expect stunning colors and mind-blowing effects for your photos. It costs only less than a dollar, but the edits and enhancement possibilities are endless.
Afterlight has a unique feature that can show the white balance of the subject before the user takes a photo of it. It also has a grid feature, perfect for practicing the rule-of-thirds photo composition technique.
2. VSCO

VSCO, a popular editing app for budding and pro photographers, can give natural-looking preset styles, mostly enhancing the color of the photo. While the app is free, it still offers in-app purchases like additional preset styles. This easy-to-navigate app allows you to edit your photos using filters and adjusting the saturation level. It even lets you add graininess, if you think it is essential to your photo.
It also makes for a great blogging app, especially if you use color themes like pantone or monochromatic colors for your blog.
3. Pixlr

Pixlr has a wide variety of filters, collages, and effects for beautifying your photos. A versatile photo editing mobile app, Pixlr can reduce the red-eye effect and whiten your teeth in your selfies, amplify and cool off the colors of your chosen photos, and collate all your photos into one collage. It is also very easy to use and allows posting your edited photos directly on social media accounts.
4. Prisma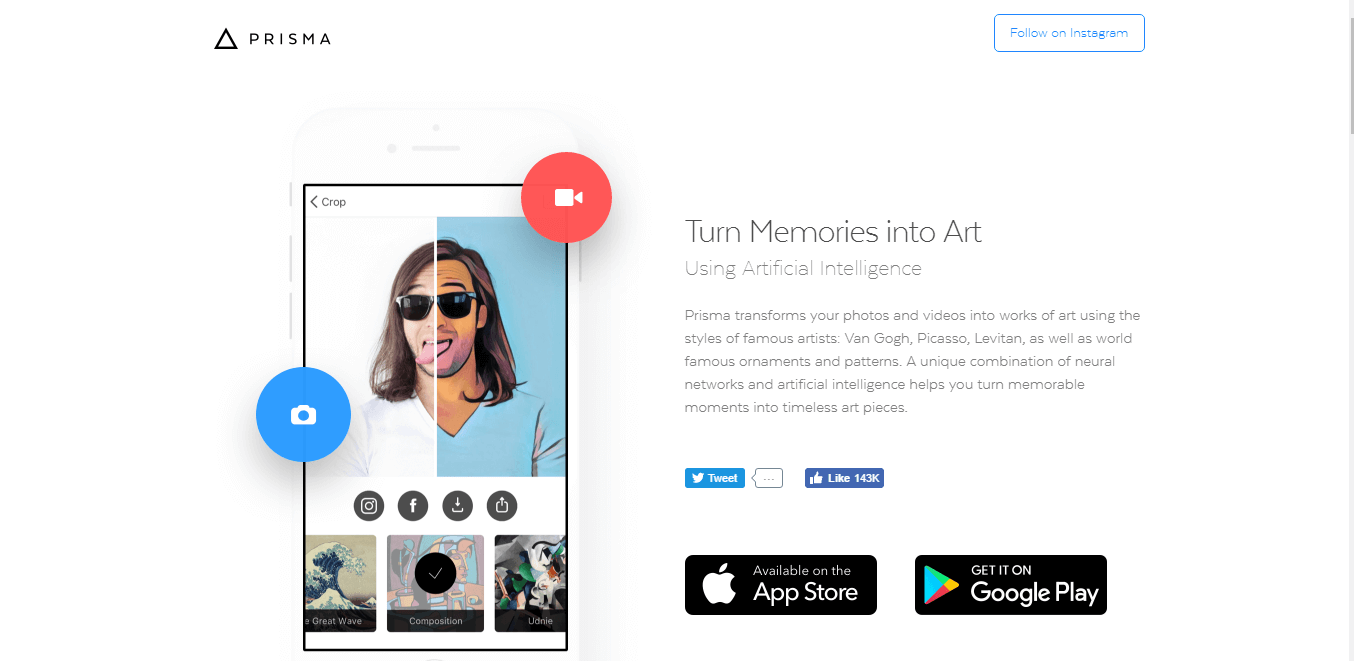 Prisma, a free photo editing app, can transform your ordinary photos into a precious work of art just like Van Gogh's and other world renowned artists. Amp up your regular photos and make them a masterpiece by choosing the kind of brush stroke or effect you want to posterize your photo with.
The app's filters are customizable. You can adjust the intensity of your desired effect for your photo. You can also filter your photo twice, depending on your style.
Watch Out: – How to Improve iOS Mobile App User Engagement
5. Repix

Jealous of people whose photos have beautiful bokeh in the background? Repix can help you achieve that with its 25 effects brushes and 16 filters for personalized image enhancements.
Like Prisma, it also has a feature that can turn ordinary photos into pieces of art. You can adjust the color or add highlights to your photos to bring out the best in them. There are also various effects that you can choose from, so you can add something unique and special to your pictures.
6. PicsArt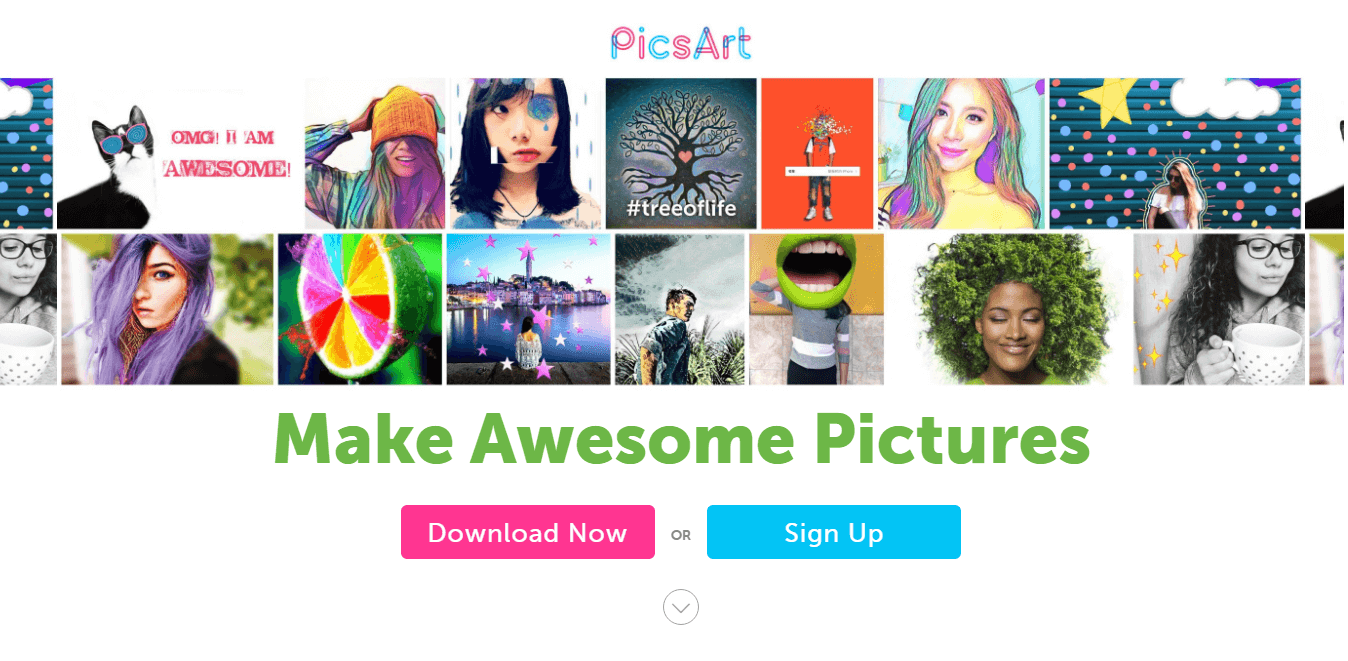 An impressive free photo editing app, PicsArt has an intelligent interface that lets you personalize your photos just the way you like it. It can add brightness to a photo and adjust its saturation, as well as add cute and decorative clip arts to your picture for a funky and fun result.
If you do not want to edit photos, PicsArt offers a built-in camera app that can adjust the ISO, white balance, brightness, sharpness, saturation, and even time lapse. This way, you can curate the photo you really want to produce.
7. Vinci

Vinci is a great app that can edit photos of any size. It has dozens of filters that will surely make your photos an eye candy on your Facebook wall or Instagram feed. This free apps allows you to adjust the effect's intensity to your liking.
8. MOLDIV

MOLDIV is an all-in-one photo editor with filters, photo collages, effects, and other color-related editing features. You can edit selfies in specific aspects, like when you want to slim down your face, brighten your teeth, or soften your skin for a glowing look.
It has an in-app camera that controls white balance and flash, as well as features digital zoom and geo-tagging, self-timer, and a lot more. To make the most out of its use, save your photos in maximum quality and directly post them on your social media accounts for your family and friends to see.
Following mobile photography tips can make your photos look great, but it does not mean that they need not go through the editing process. Beyond making your photos beautiful, photo editing also adds a depth to the story you want to convey with them. With the list above as your guide, find the photo editing app that best fits your personality and tell better stories with your photos.