I have just upgraded myself to a fresh installation of the Linux distribution that goes by the name of Ubuntu, the reason for doing so was quite simple – I needed a more technical development environment, lets just say – to pick up the pace.
Naturally, on the list of tools to have, there were image editors. Now, I've worked with Linux before, and so I knew some of these already from a long time ago, like seriously – who doesn't know about Gimp? It's not very far off from being the equivalent of Photoshop on Windows. (+ it works on Windows, too!)
During my research, I realized that there are quite a few tools available on the market, and so as a blogger – it's my job to inform you about these tools, and what are their features, and the potential benefits they might deliver if you commit to using them.
I hope this list will prove useful, and I'm going to try and make it as rich as possible, so you never need to look at another one of these posts again – it can be quite tempting!
Also, we're going to be taking a look at variety of tools, most of which are great for photo editing, but some offer the ability to paint, draw and manage photography as well, it's kind of an all-in-one type of post, as I don't see the point in making one for each sub-category.
One last thing, many of these tools do single-handed things like offer plain photo editing to transform and export, and sometimes you can just use online photo editors to do some of the more easier tasks, but do know what you're after before you commit.
UPDATE 30/03/2014
I've received a generous share from a popular Google+ community page, and due to the massive exposure – a lot of new suggestions have been made that should be added to the list, it was originally a list of 10 photo editors, now it has grown to 15! Got more? Let me know!
Updated List of 15 Online Photo Editor Tools for Linux Distributions
While many people are aware of this software already, something tells me that in the future – people who're new to Linux, will in fact find this post useful and learn about photo editing tools like GIMP for the first time.
These days, GIMP tends to come pre-configured and installed on most newer Linux distributions (so it says on the website itself), but I've to disagree – my Ubuntu 13.10 didn't have GIMP installed by default.
The newest version is 2.8 and you can see a preview of the software in the video above. Find out how to get GIMP for free for image retouching and free-form drawing.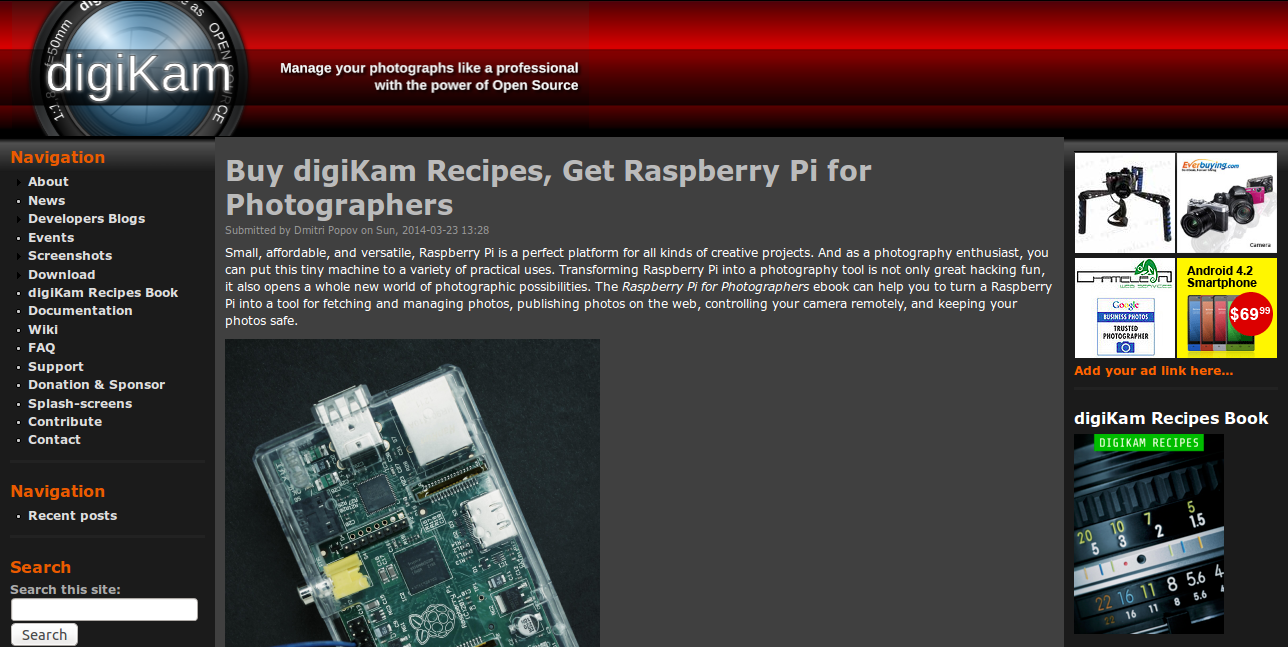 This software is totally meant for photographers who're both Linux users, and in need for a tool that can help them enhance, modify and work with their photos at ease. The most appealing fact here is that the project is open-source, and there is a lot of community support behind it.
• Easy importing and exporting of photographs
• Facial recognition
• Extensive tutorials directory
Take a look at some of the snapshots, gives a glimpse of the interface, but I do recommend giving it a spin, even if you're not a Linux user. (works on all platforms)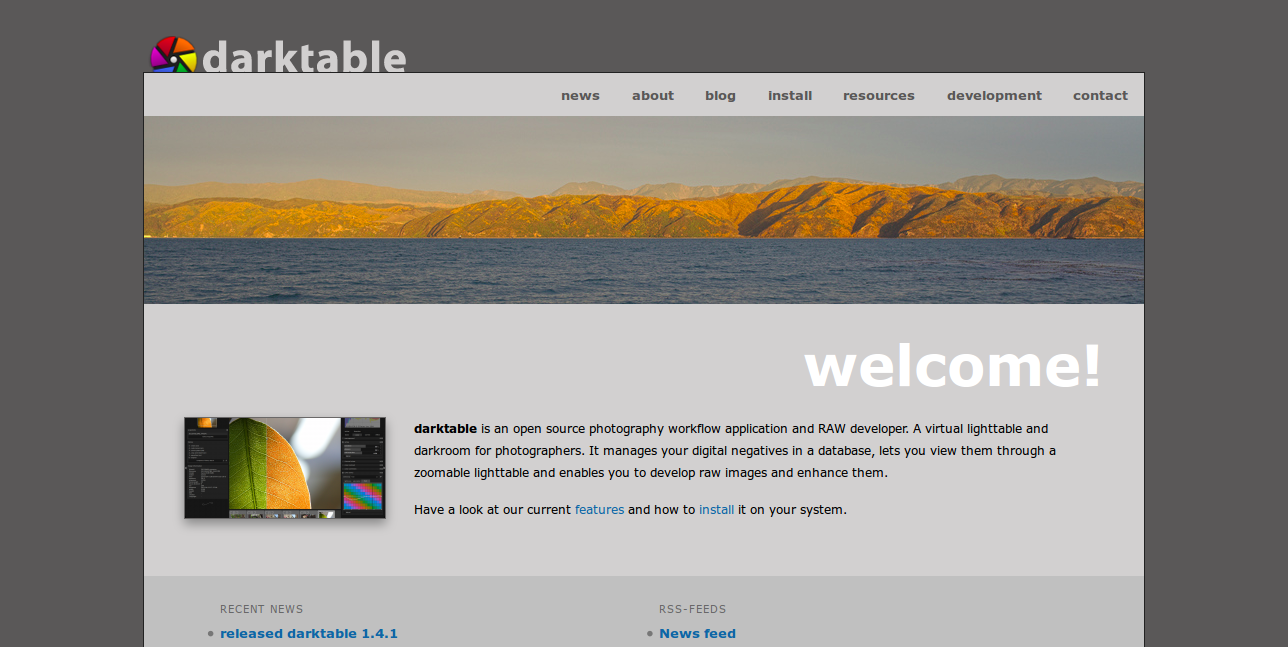 Another one that's meant for photographers, both professional and aspiring. It can be quite challenging to get a hang of this tool, as some of the design features are very flat and don't provide a text replacement, thus making the first few times of using this tool quite difficult.
Some of the notable features include:
• Works on all Linux platforms
• Allows to extend features with modules
• Amazing export system
• Multi-lingual
• Artistic features for professional editing
The video I've included shows the basic interface and how photos can be managed and optimized.
4. Fotoxx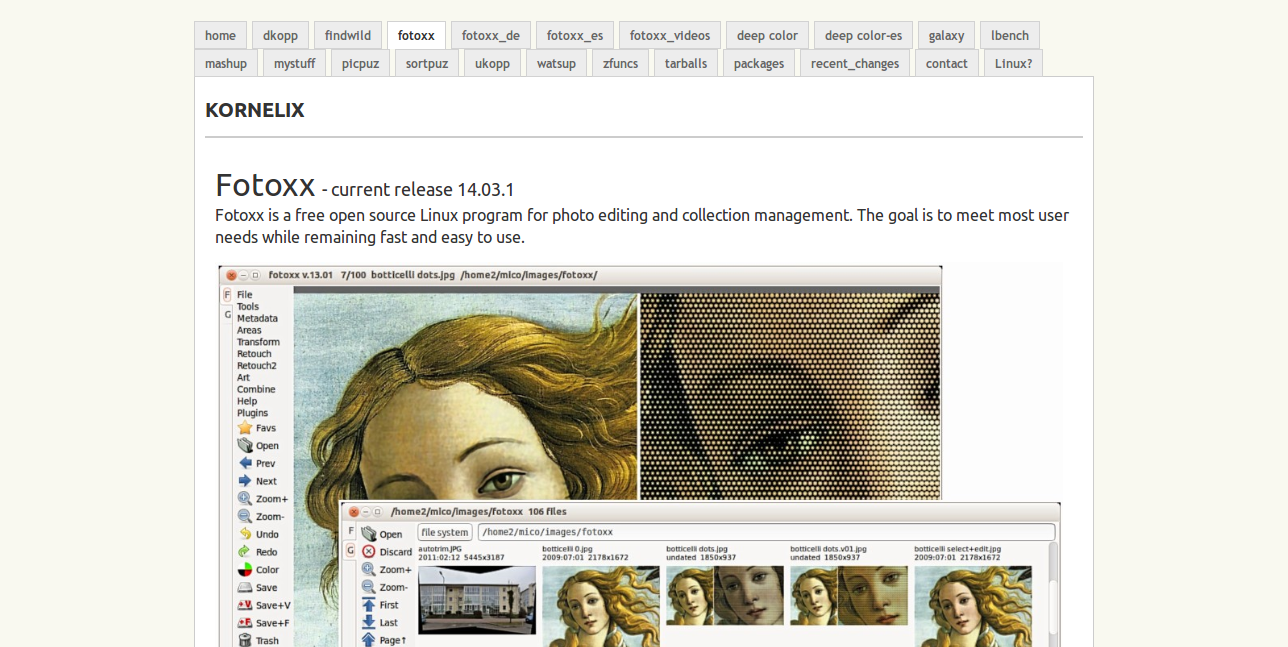 Fotoxx is one of the nicest tools (though the interface might be off-putting for some) I've used that allow to retouch and optimize photos really quickly and efficiently. You can add custom effects, and also features most of the common features that any other photo editing tool would.
Notable features:
• Ability to retouch photos in enormous amounts of ways
• Transform photos within a couple of clicks
• Artistic photo transformation (animation, etc,.)
• Gives you the ability to work with meta-data
• ..plenty more.
For a deeper review, I recommend watching the video tutorials section that has plenty of videos on some of the features to get you started.
In times of digital information, the ability to edit meta-data is so important, and Fotoxx takes good care of those functions, allowing you to modify your photos – so that they're always credited to you.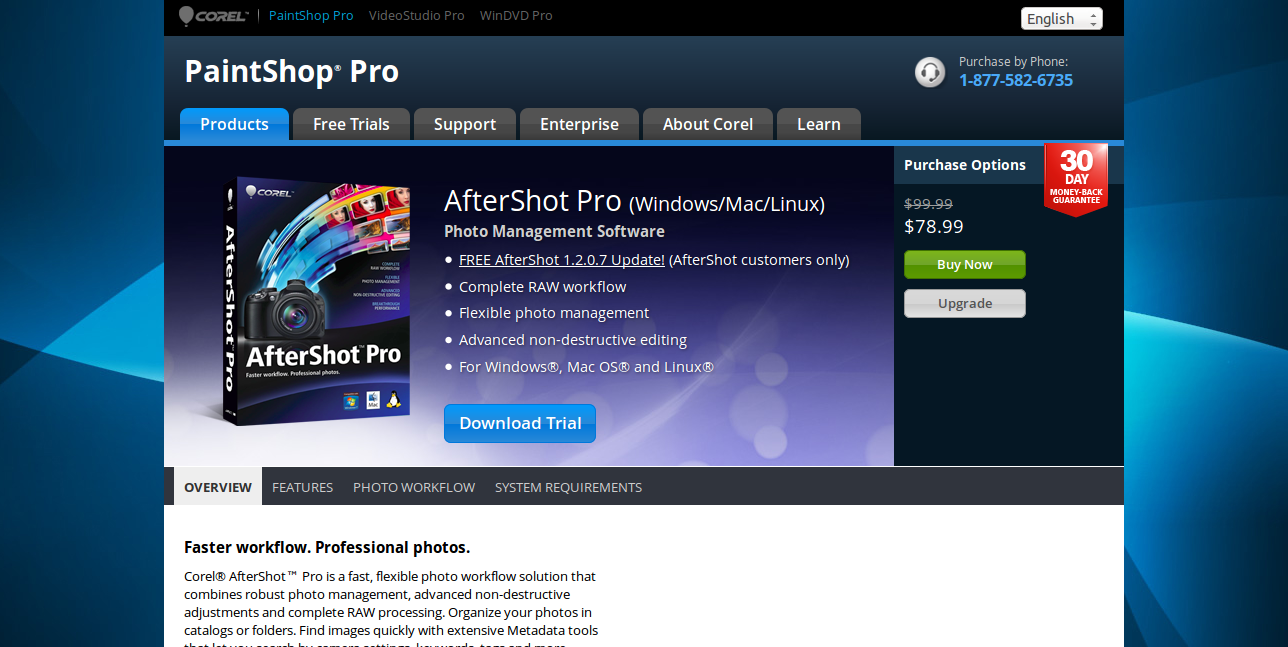 AfterShot is a fast, flexible photo workflow solution that combines robust photo management, advanced non-destructive adjustments and complete RAW processing. Organize your photos in catalogs or folders. Find images quickly with extensive Metadata tools that let you search by camera settings, keywords, tags and more.
 In some ways, it's for photos what Sublime Text is for code editing. It's quite easy to get a hang of this software, as it offers a variety of features you'd see in tools like GIMP and Photoshop. It's quite expensive, but it's mostly meant for those who need professional support that comes with the software itself.
6. F-Spot

If you're really for something really simple that can help you to manage effects, contrasts among other similar tasks – this is probably the tool for you, although it will work only on GNOME desktops, which might (or might not) be an issue for those who're using a different Linux distribution.
Read: 10 Amazing Websites for Your Web Design Inspiration 2014
It has features like easy gallery making, and the ability to export photos to online services like Flickr, or Picasa. I've used F-Spot in the past, although a long time ago – I still remember how good it was.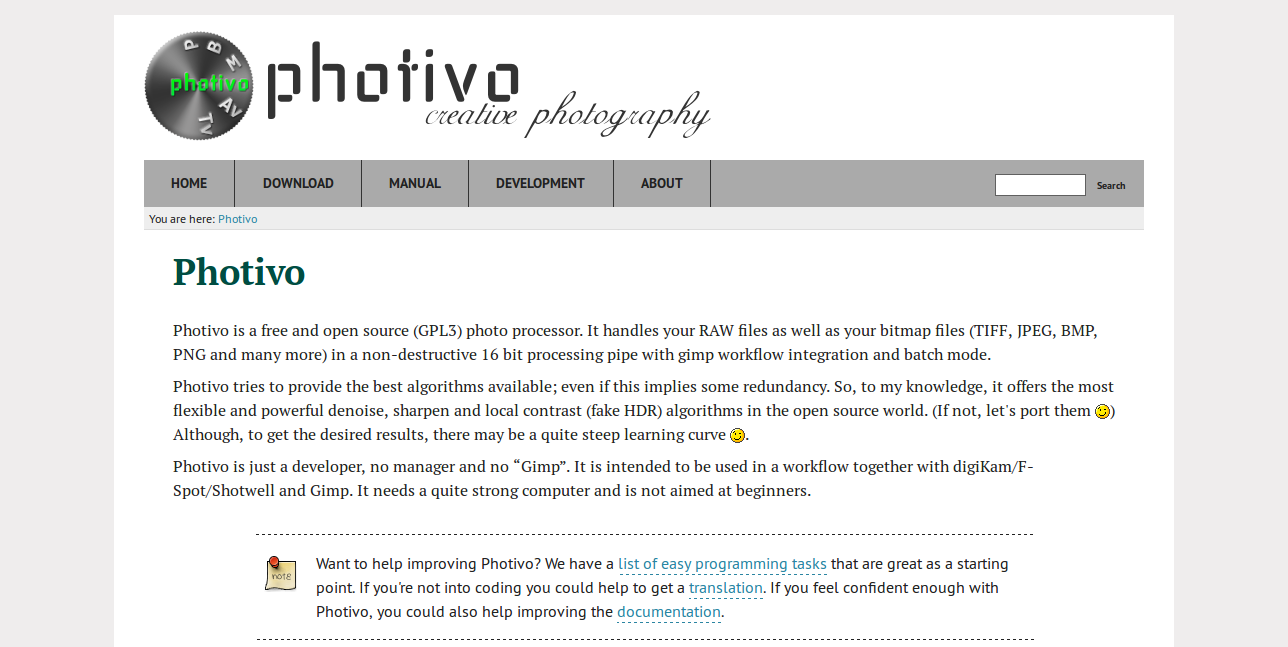 Photivo is just a developer, no manager and no "Gimp". It is intended to be used in a workflow together with digiKam/F-Spot/Shotwell and Gimp. It needs a quite strong computer and is not aimed at beginners.
I wasn't gonna include this, but I do believe that there are professionals out there who might take advantage of this tool, and not everyone is a beginner. It offers some of the best photo editing algorithms in the open-source community, but comes at a price of having to learn it all – which can be time consuming.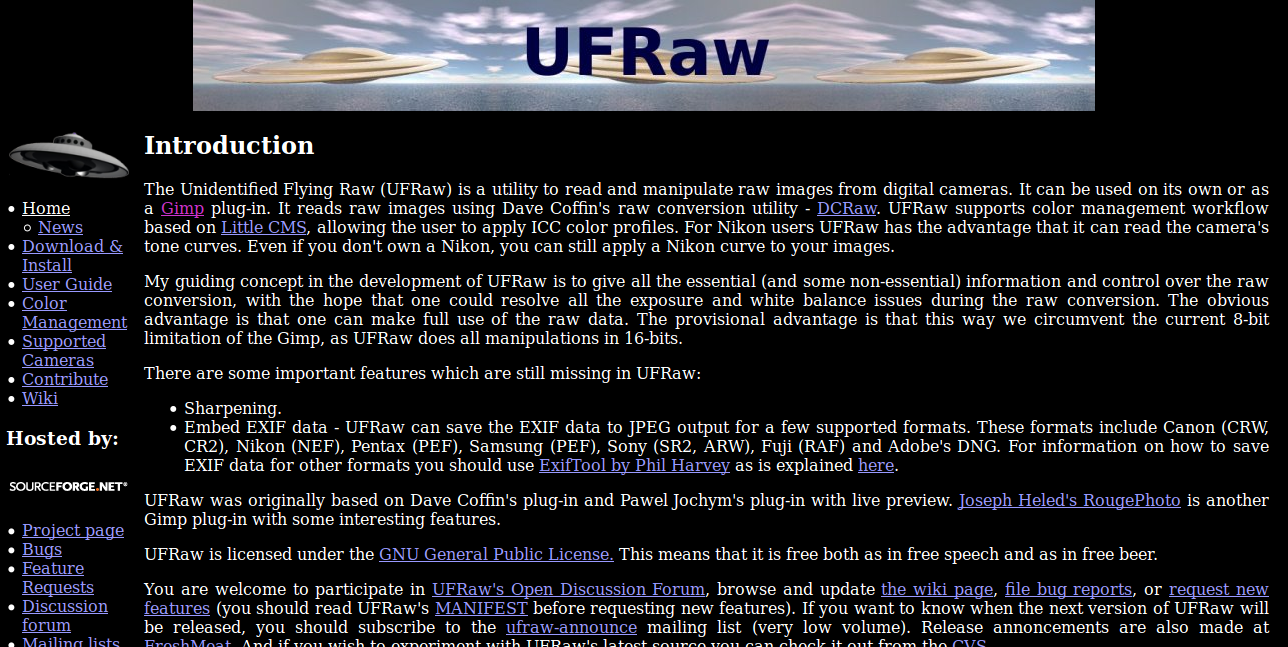 I guess it's not hard to notice that a lot of tools for editing your photos on Linux are what's called 'RAW image editors' – and UFRaw is no exception, it has one job to do and it does it well. The Unidentified Flying Raw was built to manage RAW images at ease (any size, literally) and make it worthwhile.
It comes as a standalone tool, but can also be integrated as a plugin for the photo editing software GIMP. (the first one on this list!)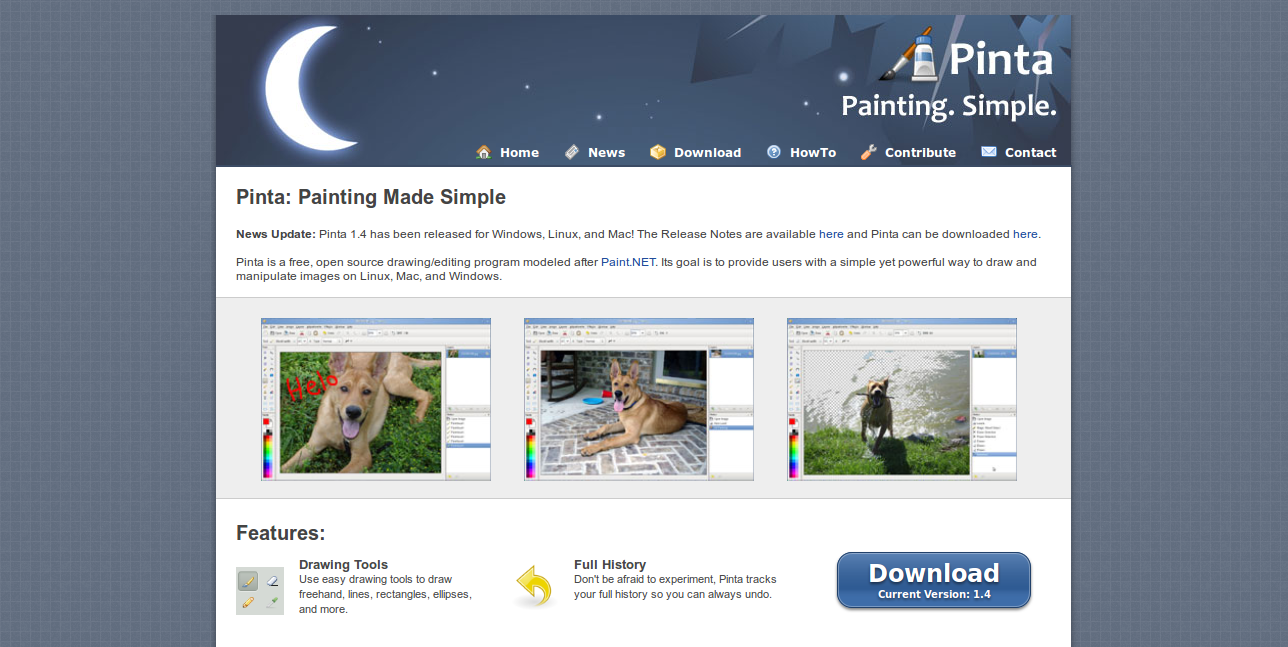 Pinta has been based on the philosophy of Paint.NET (Windows photo editing tool), and carries a lot of the same functionality. You could say it's the Linux equivalent of Paint for Windows. You get tools for drawing, editing, modifying, and even adjustments that allow to enhance the feel and look of your photos.
It's more of a tool to use for making quick changes to your photos, rather than something to work with all the time, plus it's great for kids to play with. :)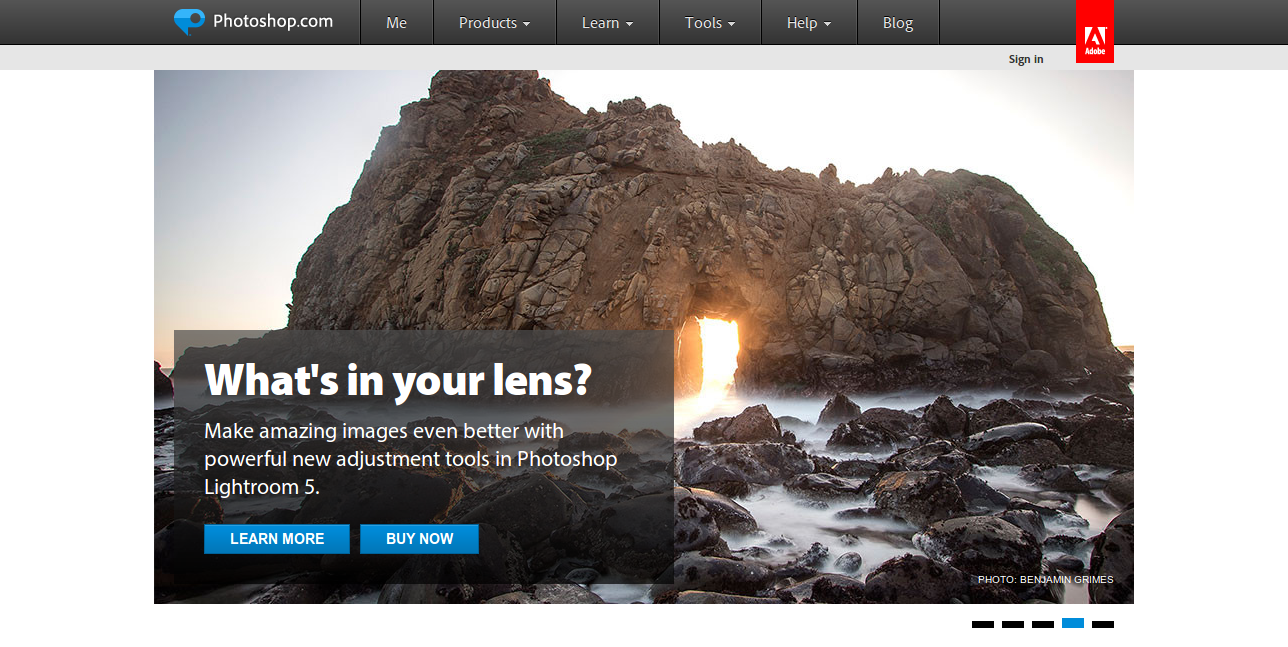 This is hands down the most acclaimed and talked about photo editing software in the World, and rightfully so – as it offers both beginner and professional friendly features.
Now, the tricky part is getting Photoshop to run on Linux, but when we learn how to use WINE – we realize it's actually not that hard, and we can have our own copy of Photoshop on our Linux distribution rather quickly.
WINE allows to emulate Windows programs on Linux, and that is also the reason I chose to include Photoshop in the list (as the last tool for editing photos), as I know that some people want to keep working with the software they're used to, even after transitioning to Linux.

Pixeluvo is an image editing and photo manipulation application designed to be both powerful and easy to use. It comes integrated with a beautiful user interface that makes editing a breeze, it's also supported for Windows users.
You're given some really powerful features within this bundle, ones that stood out were the spot remover, warp tool, and ability to layer your photos – for easier future editing. Give it a go, one of the nicest tools on the list.

Rawstudio is an open-source program to read and manipulate RAW images from digital cameras. It has some pretty cool features, most of which can be seen in the snapshots section of the website. It's also built so that you can easily export your photos to online outlets.

We've got quite a bit of these raw photo editors on the list, but I think it's nice to have alternatives. GTKRawGallery brings together the most powerfull open source tools existing to work with 16 bit color depth images: Dcraw, Imagemagick and Exiftool.
It has some cool features like Dropbox upload for example, and the ability to batch process your files to speed up things. Nice user interface, combined with some top notch features – see the screens for little more depth.

LightZone is professional-level digital darkroom software for majority of the operating systems, and it functions much like a plug in and out type of software would. You're given a set of tools to work with, but at any time you can add your own or disable the ones already active.
While many of LightZone's tools are familiar ones, they also have shared, multiple modification possibilities built in that amplify their power and flexibility. LightZone also offers some unusual tools for tonal control — meaning brightness, contrast, shadows, highlights, etc.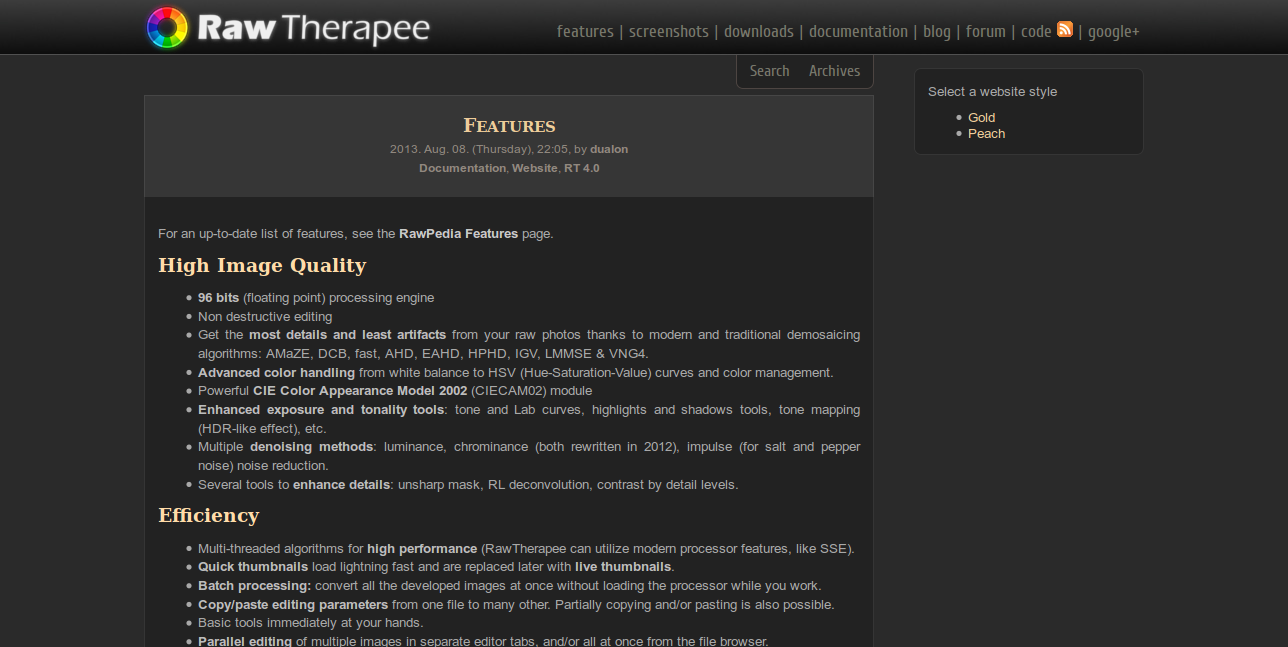 This digital photo editing tool is also meant for RAW images as the name might suggest, it includes features like modifying and keeping images in high quality – with the function of image enhancing patterns and tools.
Supports majority of DSLR cameras, and allows to load DSLR files directly. Among other features, there is also a screenshot section from the latest version of the software.
What is some other Linux photo editing software you know of?
I'm quite happy with how the list turned out, and it also made realize that there is still a quite big gap in the photo editing software market when it comes to Linux. A ton of people I know, and even those that I encountered during my research – still prefer to work with Photoshop through Wine.
Whether I've missed your favorites or no, share them with the community and perhaps let us know why do you think it's a good tool to use and how it has helped you. Thanks for taking the time to go through the post!