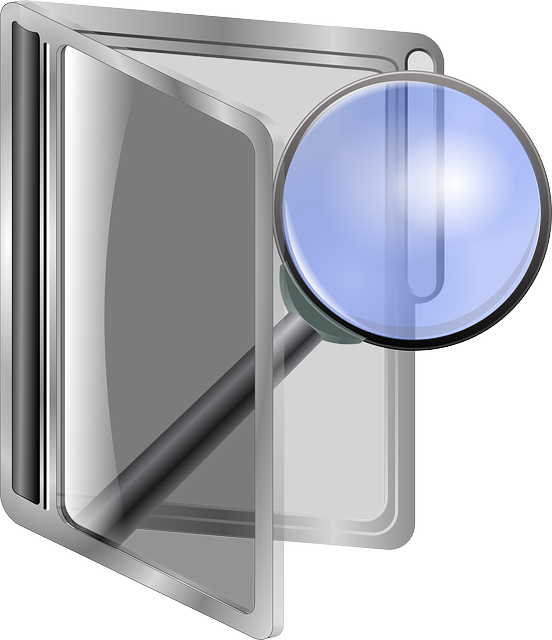 The search function for any website should always be one of the top priorities. For WordPRess, the default search function that comes integrated is pretty bad, you have to admit. The results are being sorted by date giving you the newest content first and the design is far from appealing. Search is supposed to give you relevant results, not a simple SQL query output.
I cannot complain, because WordPress is a free blogging platform and certainly other parts of WordPress outweigh the lack of a decent search capabilities. This is also why we have got free WordPress search plugins that can replace the broken and unappealing search function with something much better.
Fair amount of bloggers will turn to Google to solve the problem, by utilizing their custom search utility. It's a pretty nice concept, but often it will require knowledge of programming to setup and design it properly. Skills that not everyone has mastered. I will be including a custom Google search plugin for WordPress in this post either way.
Improve Search Results – WordPress Search Plugins
There is no point going in heavy technical detail over how miserable the default WordPress search function is, we can instead take a look at the most popular WordPress search plugins and then tell the different ourselves. None of these plugins will cost you money, and most offer premium quality service.
Better Search
Better search will do exactly what it says, it will improve your WordPress search, replacing it with more powerful engine that has far more customization options. The custom types functionality added to Better Search lets your users search not only posts, but completely site-wide.
Better Search Features:
Relevant Search Results
Control Over Results
Cache Support
Daily Popular Searches
Custom Styles
This is a very lightweight plugin and will certainly change the way people find content on your website. I recommend this plugin for anyone who has a shared hosting plan with not a lot of bandwidth to spare. The next plugins in the list might be a little more heavy on the server resources, in return for even better functionality.
Better Search @ WordPress Plugins
Relevanssi – A Better Search

To date, this has been the most popular WordPress search plugin ever installed after Search Everything which we are going to list down below. Relevanssi is now offering a new version with premium features (paid!), which I honestly think you don't need and you will be completely fine with the volume of options the free version offers.
Your users will be grateful for having such a complex yet easy to use search engine in place that will make searching content very easy.
Read More: Google Search Tips & Tricks
Relevanssi Features:
Match Words That Don't Match (Partial)
Build / Rebuild The Search Index
Custom Weight (title, comments, tags, category)
Logging
Stopwords
Implemented Cache System
It's a pretty long list of features, I have to be honest. Relevanssi is probably my most favorite WordPress search plugin, but I can't say that there is any point installing it on a small blog or website. It's simple too complex and uses a bit of resources to keep going.
Relevanssi @ WordPress Plugins
Swiftype Search
I have to admit that I don't really like plugins which require creating accounts on other websites in order to use them, but Swiftype is one of those cool type of "products" that are worth taking a look at, especially so because of the modern and sleek design it offers. How is design improve my again?
Swiftype Search Features:
Drag & Drop Results from Dashboard
Integrated Analytics
Autocomplete for Searches
Mobile Support
Custom Style Options
Mobile SDK(!)
Swiftype is free, but for bigger sites and more resources you will have to considering subscribing to a premium plan which starts at just $49/month. This plugin in WordPress VIP approved which means that many of the big VIP websites are using this plugin to power their searches.
Swiftype Search @ WordPress Plugins
Dave's WordPress Live Search

If you don't know what live search is then it's a simple ajax functionality that will help you find content without having to click anywhere, as you start typing something in the search bar, you will be given live results of the search query. The snapshot above has an example of it.
There aren't any specific features to this plugin, it's simply activate and go – watch the video for a quick preview.
Dave's Live Search @ WordPress Plugins
Search Everything

This simple and lightweight WordPress search plugin will enhance the default search capabilities to allow search results to be queried from site-wide content. You can also exclude posts and categories from search result pages.
Search Everything Features:
Highlight Search Results
Sitewide Search (Tags, comments, categories, etc,.)
Search Pages
Pretty straightforward, and definitely worth installing for a quick enhancement.
Search Everything @ WordPress Plugins
WordPress Google Search
Like I mentioned earlier in the article, it's not a bad idea to consider using Google custom search which actually is a way of generating revenue through AdSense, a kind of a win-win situation. This plugin however uses the Linked Custom Search Engines function from Google, which means you will not have to signup for custom search index, saving you some time.
WordPress Google Search Features:
Functions on Any Theme
Doesn't Require Google Search Setup
Search Results Displayed on Search Page (Local)
Powered by a Widget
Can Use Together With WordPress Search
You can basically have both search functions running on your site. Basically, if Google isn't indexing your content fast enough – you can consider using both for a while, once it settles just stick with Google custom search.
WordPress Google Search @ WordPress Plugins
Better WordPress Search Results
These plugins are definitely going to enhance your search functionality and appearance, I suggest you give some of these a go and see what you think. I prefer simple plugins like Search Everything, but bigger sites with larger communities might require more options available like Relevanssi stopwords.
Let me know what personal favorites you have, I will gladly add them to the list.