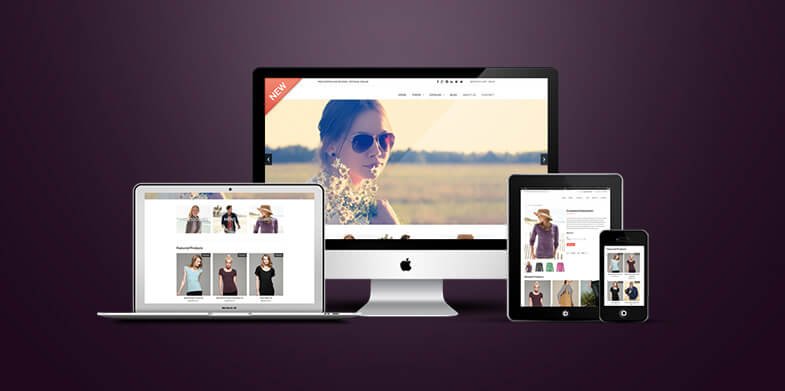 An online seller who is looking to generate sales conversions should use an amazing platform like Shopify. This platform caters for the needs of all kinds of online businesses and it comes with great benefits for sellers including a chance to promote your website. Shopify will also help you manage your sales and connect well with your customers particularly on social media. For these and so many other benefits, you need a good theme that will make the most of Shopify and help you to start selling right away.
There are hundreds of themes that you can choose from. Here is a list of stunning and beautiful themes that will elevate your position, and give you an upper hand.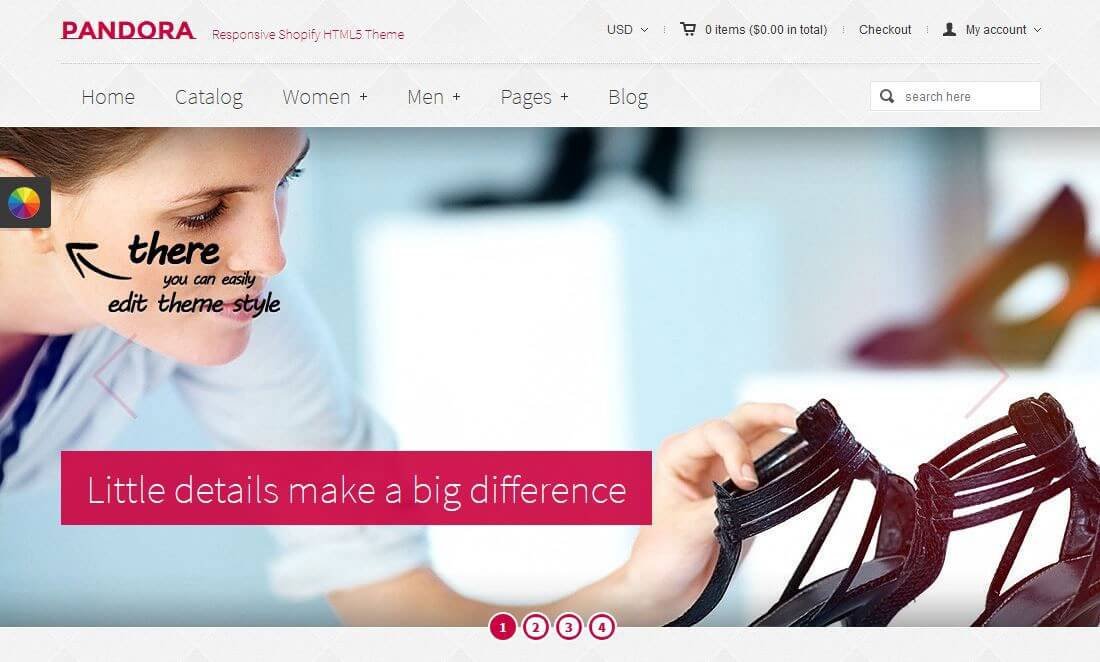 This is a very beautiful theme that will create an amazing experience for any visitor. As this theme is responsive, it will look amazing on mobile devices, tablets and computers. If you want to choose a theme that will make your products stand out from the rest, this is the theme you should choose. It will make buying and selling your products easy and fun for your customers. It also has social network sharing options that make it easier for potential customers to purchase your products. It comes with different color options and it will only cost you $56.
This is a modern, minimalist and elegant Shopify theme that will attract any potential shopper. With this theme, you can improve your products gallery and place your preferred products on the home page. This helps improve visibility and makes it easier for visitors to find what they are looking for. The theme comes with some of the most exciting social tools that buyers love to use, including Instagram and Twitter. It is possible to automatically connect to your clients and interact with them easily wherever they might be.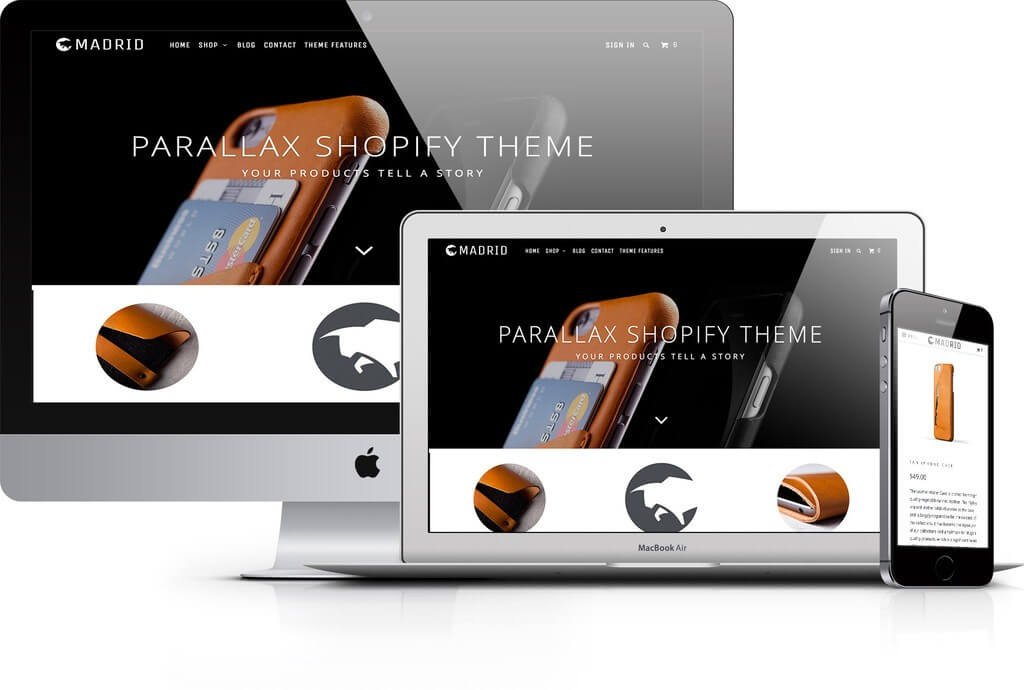 Parallax is a very beautiful and warm theme that can work very well if you want to increase your sales volume using Shopify. It promises clarity and enables you to highlight the features that will help complete a sale. With this theme, you can visibly tell your product story and engage your clients without needing links to different pages. There are numerous value added tools that are available with this theme as well.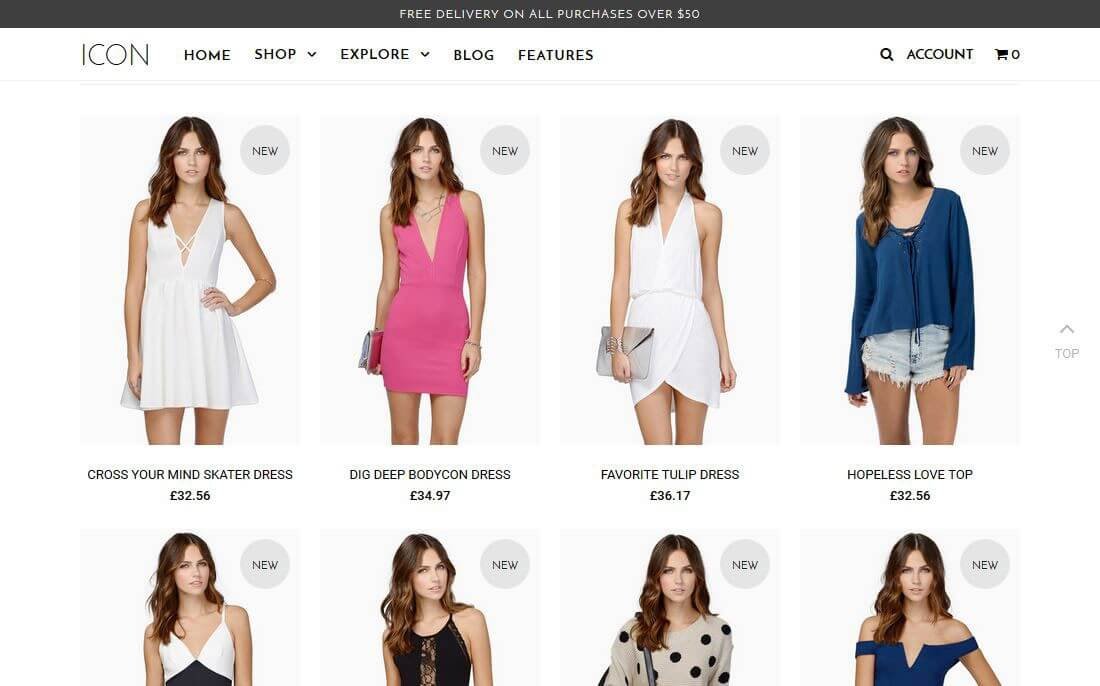 This is the theme to go for if you want to showcase your products in detail, with all the necessary information and a detailed description. The simple and effective layout makes it easier for your potential buyers to purchase multiple items. It promises a unique shopping experience. The side bar options and the stick header make shopping even more enjoyable.
5. Solo

This is a great looking theme that has been specially designed for small to medium sized businesses. It is absolutely free and has great tools that you will love. This is the kind of theme that will bring out the best from your products. It has a full screen image area that your shoppers will use in order to clearly see what you are selling from every possible angle. It has amazing buttons as well as tools that will allow social sharing. Its clarity makes it possible to appreciate details in your product offerings.

If you want to give your online shop a feminine touch, this is the theme you should go for. It has great styles and colors that portrays elegance that your shoppers are bound to love. This theme is perfect for smaller shops and it comes with great tools that will help you build your shop up as well. It is a responsive theme that also features the highly modern full width FlexSlider and Mailchimp Integration. Share the best that you have to offer with the social share/links feature.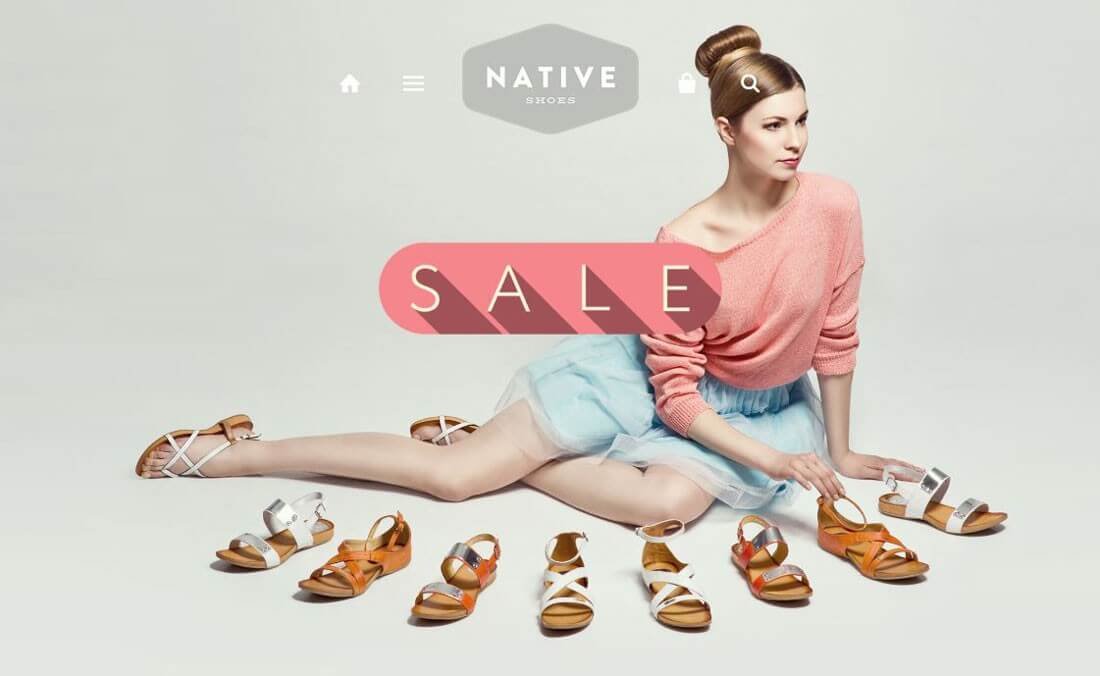 If you have a shop that is creative or with an artistic flair, then you should consider making use of this theme. It has a very clean design and there are some great looking color combinations as well. It showcases class and modernity and you can be sure that your products will shine on this platform. This theme comes with a handful of tools that can help you design your website to suit your style. The simple layout makes it easy for your shoppers to get what they are looking for.

This theme will work perfectly on a shop that has a variety of products to sell. It is designed in such a manner that one can easily look through what is available in different categories in order to get what they are looking for. When you need to purchase more than one item, this theme is ideal. It offers easy navigation through different products and collections through the sidebar navigation. It also integrates with the Produce Reviews app.
9. Brooklyn

This is a very simple yet amazing theme that is perfect for an apparel store. It comes with great business tools that will help you build your business. This theme is responsive and it is easy to see all your products because your visitors can see them at a glance. With this design, your products will be very clear to any website visitor and you can sell them easily.

This is a great looking theme that can work for your small business. It can be customized to suit a range of business types. It is a theme that will allow you so much flexibility as you market your products. It can ideally be used for a one-page store, and can have an amazing catalogue of products on display. When you are starting your own business, this is a theme that will help you achieve your dreams for success.
If you want to start selling using Shopify, you need a perfect theme to be able to stand out from the other online businesses. Choose any of these ten themes and you are on the right track.