Do you have a new idea that you want to introduce or a new product or service that you want to bring to the market? You need something exciting to show to the world before its launching. This is what coming soon pages are all about. On such pages, you are not required to show the finished product. The main aim is to see how well it will be received in the market. The coming soon page is just a temporary landing page but this does not mean that it should not be exciting. Its quality will have a great impact on the way people will react to it and whether or not they will sign up in order to hear more about it or not. Here are some of the most amazing ideas that can help you with this kind of creation:

This is a great way to design your coming soon page. It is minimal, with just the right information and also shows a great way to deal with the empty space. With this idea, you can have your graphical logo on the front center and also in the background, so as to create harmony in the design. The choice of color and images is important too, and the way they will appear in the design in order to bring out the design in a great way that will excite your target group. Leave enough room to create curiosity so that they can sign up to learn more about the new product or service. The countdown and option to give details of when the page is available means you can create a database even before your site has taken off.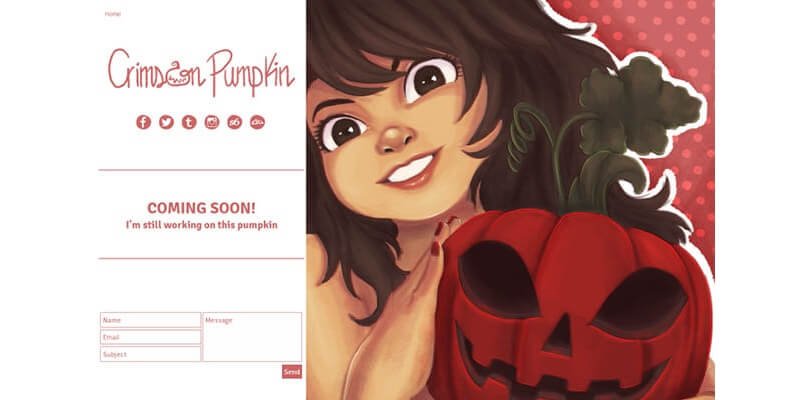 You might be wondering how you can successfully sell things online, and then you stumble across this site. Wix helps you create beautiful websites, and also has a range of welcome page templates for you to choose from. From this template, you can create a coming soon page that manages expectations, and gives you an option to sign up so that you do not miss out.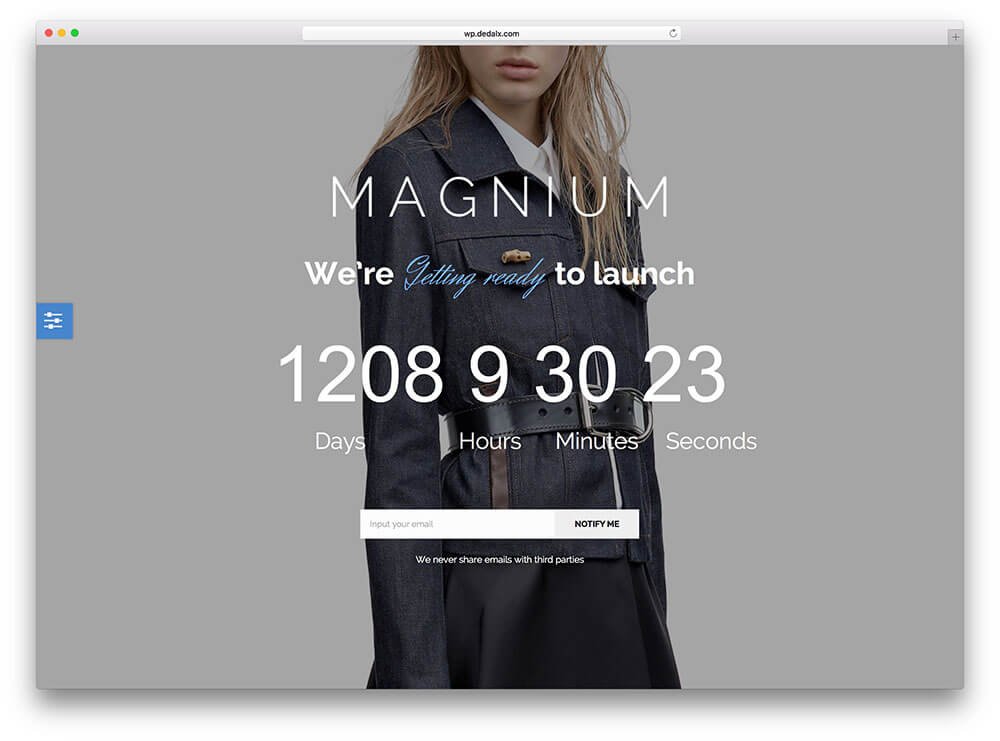 This is an excellent theme that you can find for WordPress, which allows you to create a stunning coming soon page. This page can further be developed into a website. It includes a countdown and a space for people who are interested to fill in their contact information. This makes it possible to send updates with ease.

This is not only exciting but also something that everyone would want to learn more about and this is mainly because of the offer, the early access invite. Everyone would love to take a vacation at one time or another. This simple one promises to let travel enthusiasts know when it will be active so that they can pitch tent.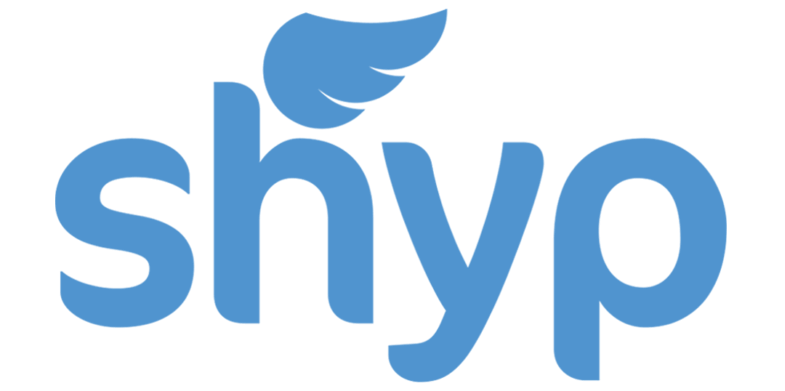 This is all about shipping being made easy, with all the shipping solutions you might need in order to enjoy an easy workflow in your business. Targeted customers will definitely be curious to learn more about what is beingoffered and what the benefits are as well as how they can keep in contact with the company. The design is clear and the choice of color perfectly fits what the brand is all about. It is a great idea to use for your coming soon page.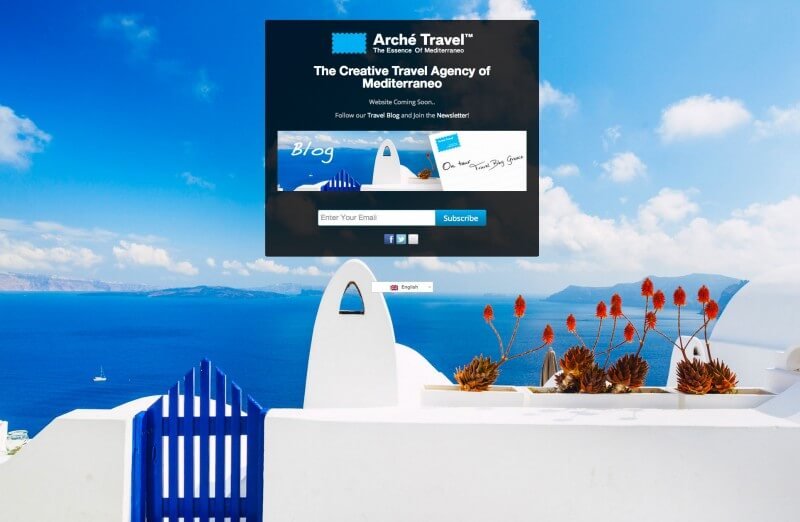 The use of bright colors and color combination is one of the things that stand out about this design idea. Use your brand's color scheme to bring out the brand in a special and exciting way. At a glance, you can tell that it is all about travel and fun and the color choice illustrates some of the fun activities you can enjoy while out there for instance the blue for the sea. This has been blended with white to bring out a great looking design idea that you can use for your coming soon page.

This is a design for a very powerful messaging and chat app that is meant to be used for team discussions. It is meant to provide efficiency and to promote team work in an organization, something that comes out clearly from the design. The design goes further to list down some of its capabilities, which creates a lot of excitement and anticipation for those people would be interested in such an app. This is a great idea to keep many people waiting to get notified when you launch your product or service.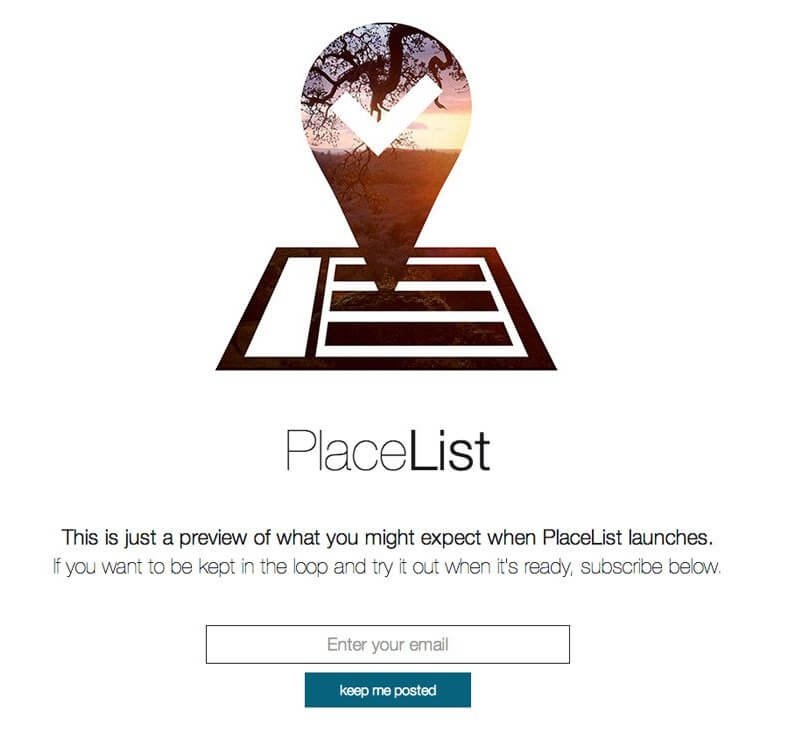 PlaceList is all about printing a collection of places that you would want to visit while traveling. You can make your own travel guide and also ask your family or friends to recommend some of the exciting places that you should visit while out there. The design is simple and minimal but it can speak a lot, leaving enough room for potential customers to get curious as to how much they can do with PlaceList. The color choice is good too and the images are all about travel and fun.

This is an idea to use if you need a more professional and modernized coming soon page. This comes down to the simplicity of the design, which features two colors. The catch phrase, stay in the loop, also makes one believe that they are part of a team.

A stunning photograph makes this coming soon page stand out. The bold statement provides a promise of what the website is going to offer. Once the curiosity of the reader has been piqued, there is a bar for one to enter their information so that they can receive an alert when the site is finally up.
There is a lot that you can do in order to make your coming soon page exciting for instance in the visual that you choose to use and the layout as well. The images, use of prominent social links, a strong copy and an attractive sign up is just what you need to get the kind of reaction you are looking for from potential users.