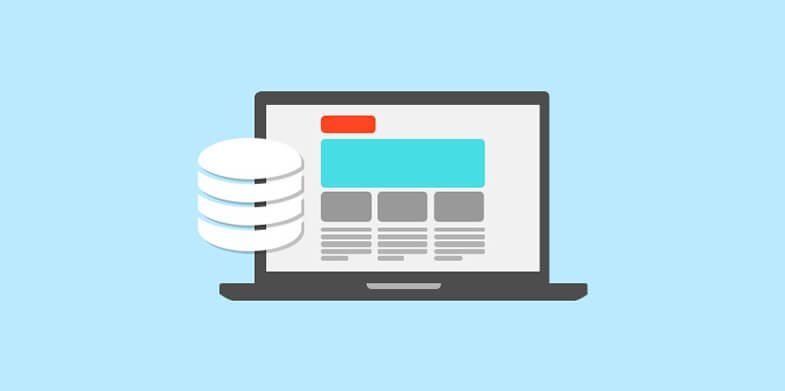 Today, modern businesses are embracing technology which helps in organizing the various operational and business processes. Companies use specific applications for specific purposes, such as project management, online collaboration, accounting processes and more. But, there are times when companies feel the need to build their own custom solutions for managing various internal processes, such maintaining business contacts, managing inventory information, etc.. Thankfully, there are several software solutions which allow businesses to build custom database applications without any programming knowledge. Moreover, these platforms enable companies to build their own cloud-based custom workspaces for automating the various aspects of their business workflow.
So, I am profiling a list of 10 web-based solutions which allows integrating a variety of task management, project management, online collaboration and other such features in to a single platform. These platforms are suitable for enterprise-level business organizations, but they are also quite useful for various other small and mid-scale companies. These application building solutions allow companies to build multiple database applications using a single software application thus reducing their operational costs to a considerable extent. Alright, so let us check out the list of 10 Database Application Builders for Businesses.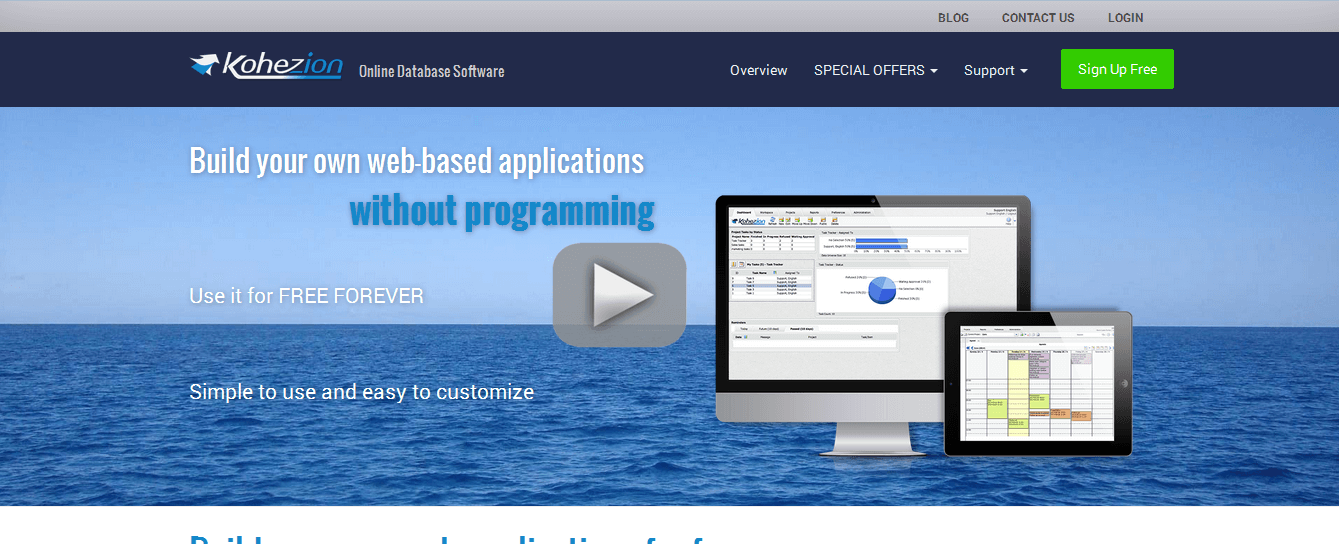 Kohezion is a business management software application which allows companies to create secure web-based applications that are easy to customize. It also serves as a collaboration tool for businesses by providing a robust functionality for generating reports, linking documents from Dropbox, sharing tasks and more.
2. Caspio

Caspio is a cloud-based platform which allows building online custom database applications. It features a wizard-based, development interface which allows creating online database forms, reports and interactive database applications. One can incorporate database features to web applications, such as charts, maps, e-mail alerts, password protection and more.

Podio provides a simple drag-and-drop functionality which allows businesses to build a custom workspace with integrated solutions for task management, project management, e-mail integration, social intranet system and more. It features various built-in components, which can be configured on a single platform for efficient workforce management. Podio integrates with other third-party productivity and file sharing applications and provides feature to build custom extensions.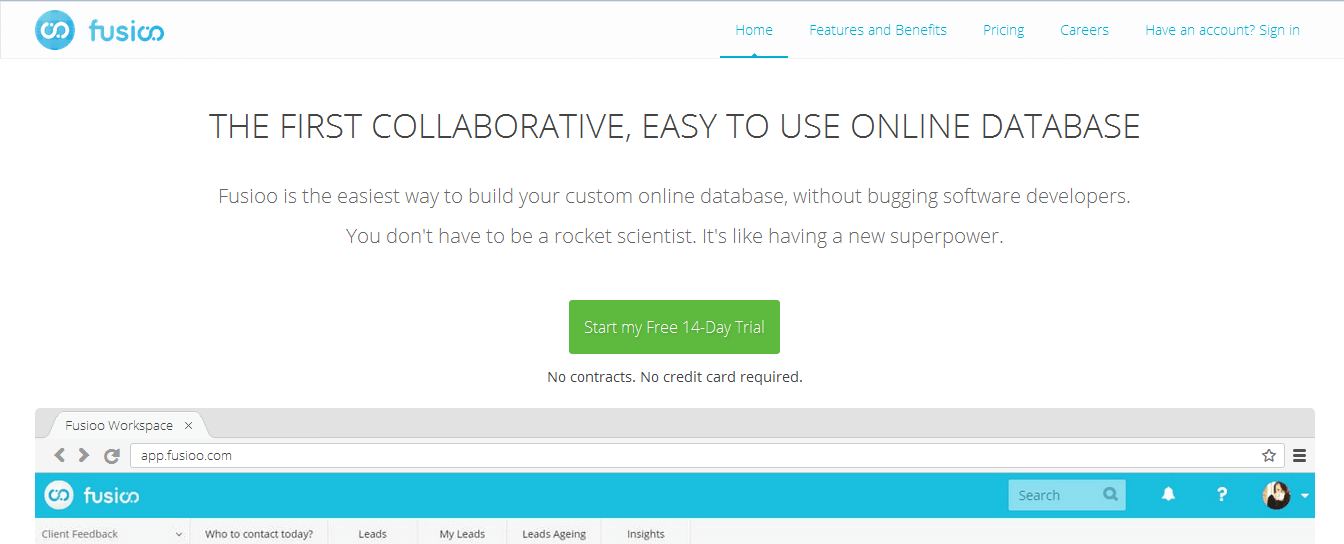 Fusioo is an online software application which allows businesses to build a custom online database suitable to specific requirements. The application provides a range of customisable templates for project management, issue tracking, customer relationship management etc. which can be combined together to build a unified workspace for ease of online collaboration. Fusioo is suitable for a variety of use cases, such as customer service, sales, remote team management, agency management and more.

Zengine is a cloud-based platform for building custom database business applications. The platform allows businesses to build flexible business applications without any coding by providing development tools, such as form builder, spread sheet-like interface and templates. Zengine is used for developing database applications for sales management, customer contacts, human resource management and more. The platform also integrates with over 250 different online productivity applications, such as MailChimp, Quickbooks, Twilio and more.

TeamDesk is a robust online database software application for building various business management applications. The application provides built-in templates and tools to build custom applications for managing various business processes, such as sales, accounting, customer relationship management and more. TeamDesk provides three different plans for providing a single as well as unlimited databases for up to 10 users.

Knack is a modern platform which provides development tools for building custom online databases without coding. The platform is suitable for managing various types of large data sets by transforming data in to an online database. One can easily build powerful database applications for managing calendars, forms, maps, contacts, reports and more. Knack also integrates with popular productivity applications, such as Dropbox, MailChimp, Gmail, Google Drive and more. The application is used by several renowned companies, such as Philips, Siemens, Symantec and Panasonic.

Zoho Creator is a platform provided by Zoho Corporation to build online database applications. It integrates with other Zoho software products as well as with several third-party applications, such as Twilio, PayPal, Zapier and more.  Zoho Creator features application building tools for creating applications for task management, project monitoring, project planning and more.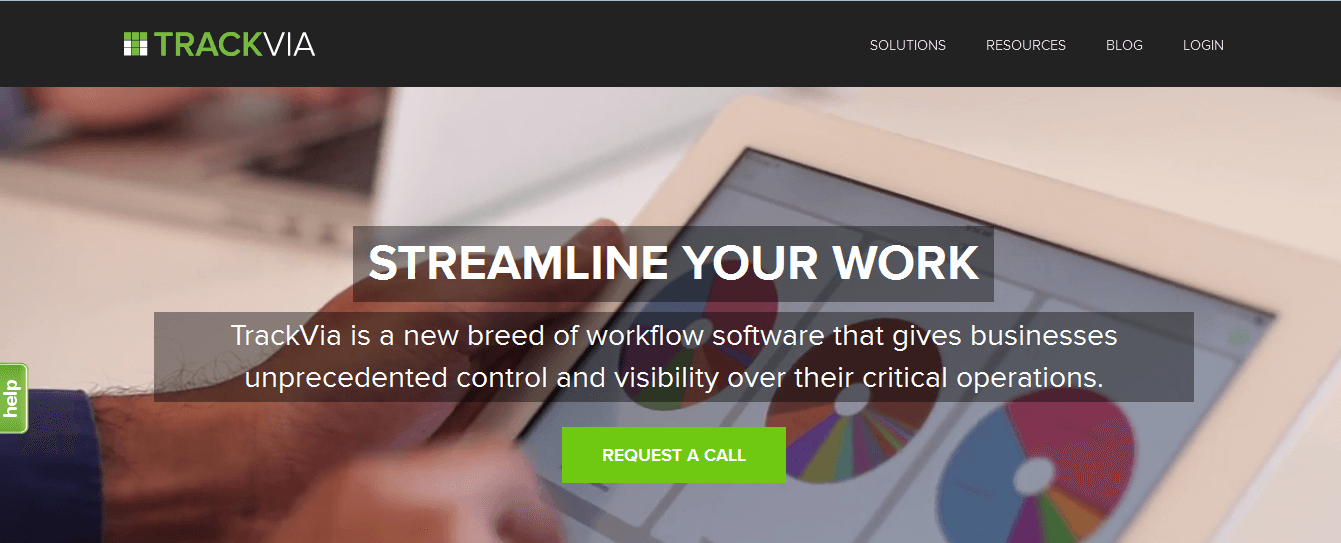 Trackvia is a robust tool which allows importing data automatically and turns spread sheets into database-powered graphical applications. It offers pre-built templates for inventory tracking, customer data management, project management and more. Moreover, Trackvia provides other features, such as integration with existing corporate systems, notifications, alerts, custom workflow management and mobile solutions.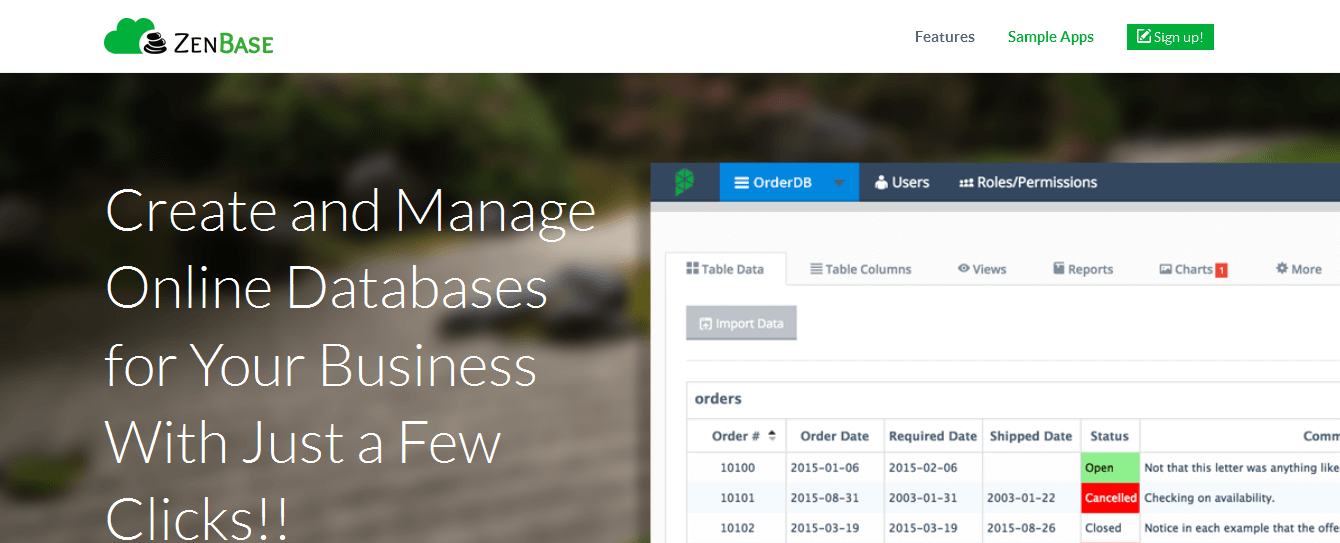 ZenBase allows non-technical users to build feature-rich cloud databases with ease. It generates interactive web-based charts and reports from any tables. The application can be used for a range of use cases, such as employee directory, inventory management, business directory, product category and more.
Conclusion:
Online database builders allow businesses to have complete control over data management and security. Moreover, cloud databases provide features to organize data and project workflows effectively. For non-technical users, these tools can help get a database application up and running within a few days. So, one can create custom database applications for various tasks, such as inventory management, compliance tracking, quality management, enterprise asset management and more. I am sure that the list will prove to be useful for a lot of business owners since a lot of these products are also free to use. If you want to share any valuable feedback, then you can write your thoughts in the comments section below. Thank you.