Today, several companies include a contact form on their website. Filling out contact forms on paper is simply outdated. There is a major concern involved in managing heaps of paper and sorting or finding individual contact forms may get difficult. Also, there is a possibility of contact forms getting lost. But, now it is convenient to get valuable information from online visitors by making them fill an online form which can be stored on cloud or in a database.
Different websites use different types of online contact forms depending upon the nature of their business. Today, web forms are used in a variety of contexts, such as online survey, polls, payment collection, registration, contact forms and more. Forms are used in a range of sectors, such as health care, e-commerce, media and more.
Here, I am presenting you with a list of various online form building software tools that will help you to design the right web forms to capture useful information from your online visitors. I have included a lot of free service providers in the beginning. Check out this list of 12 Best Online Form Builders.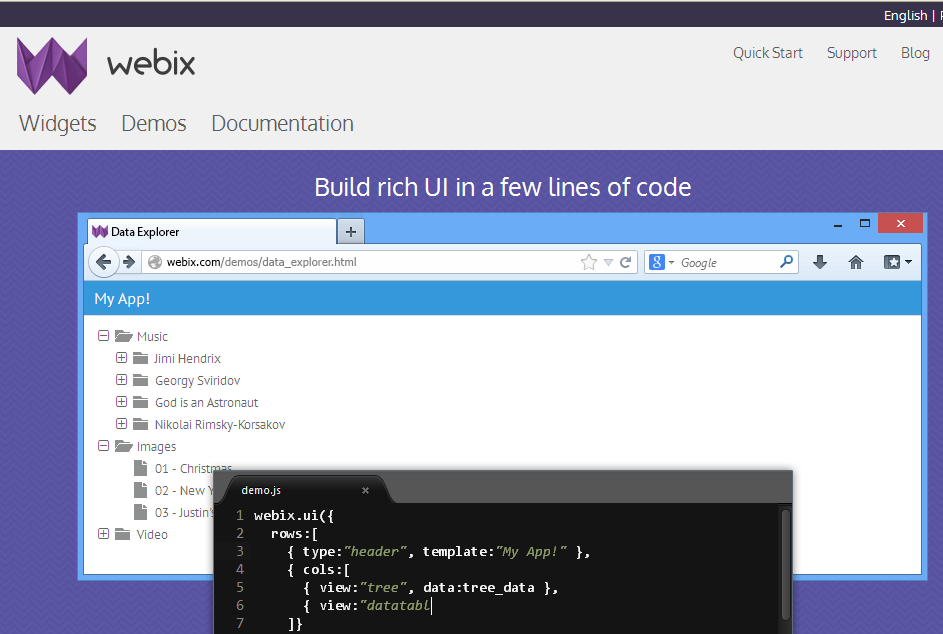 Webix is a free online formbuilding service. This form builder tool offers several form configuration options for layouts, fields, labels and more.
2. Form Tools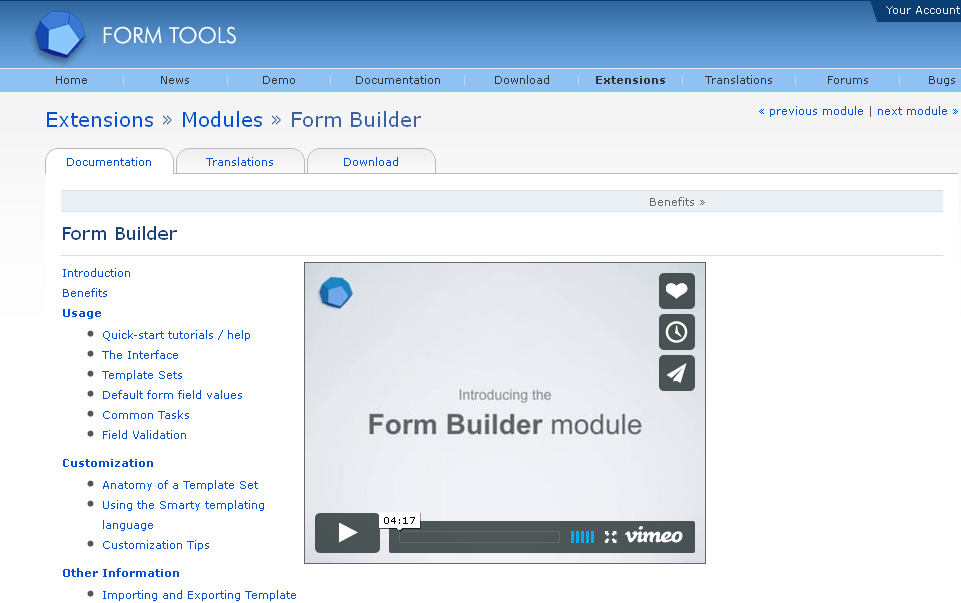 Form Builder is a powerful online form building tool with advanced features. It offers customizable template sets, several default field values, template import/export feature and more. And yes, it's free.
Also See: The 10 Best Platforms for Building Mobile Apps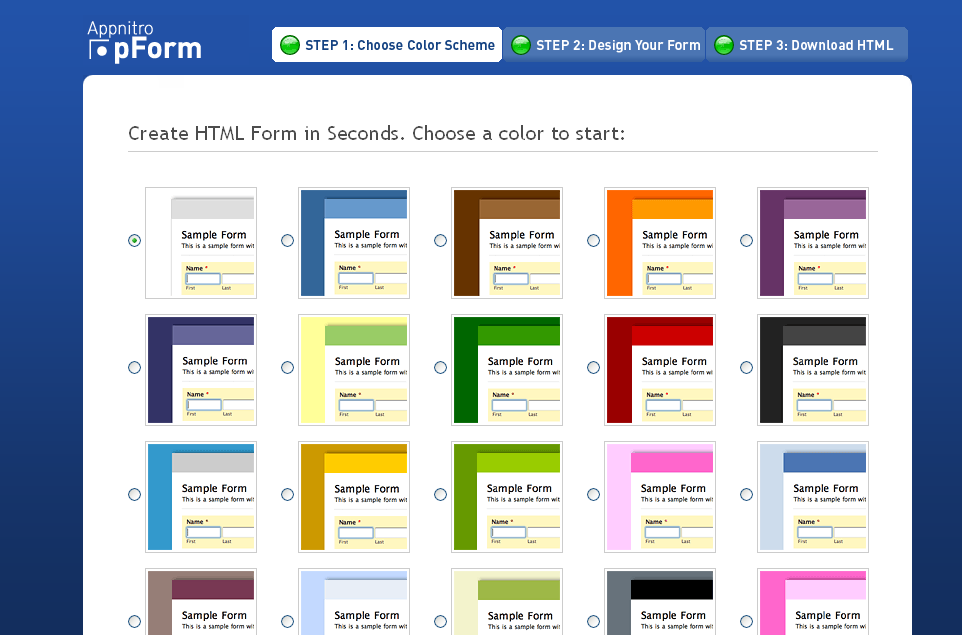 pForm is a free online form building tool offering tons of sample templates in various colors. You can also choose to customize your form by adding relevant fields.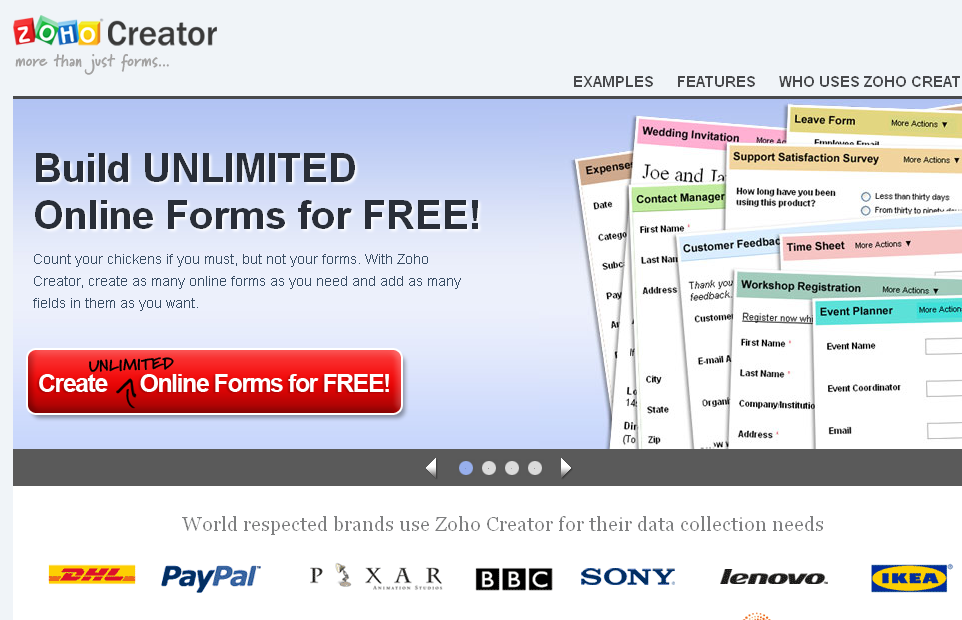 Zoho Creator offers a free online form building service with modern features. You can design any number of forms using this tool and get features, such as alerts, email notifications, analysis and reporting.

Reformed is a free online form building tool for designing, ed
Also Read: Top 12 Tools for Designers To Create Infographics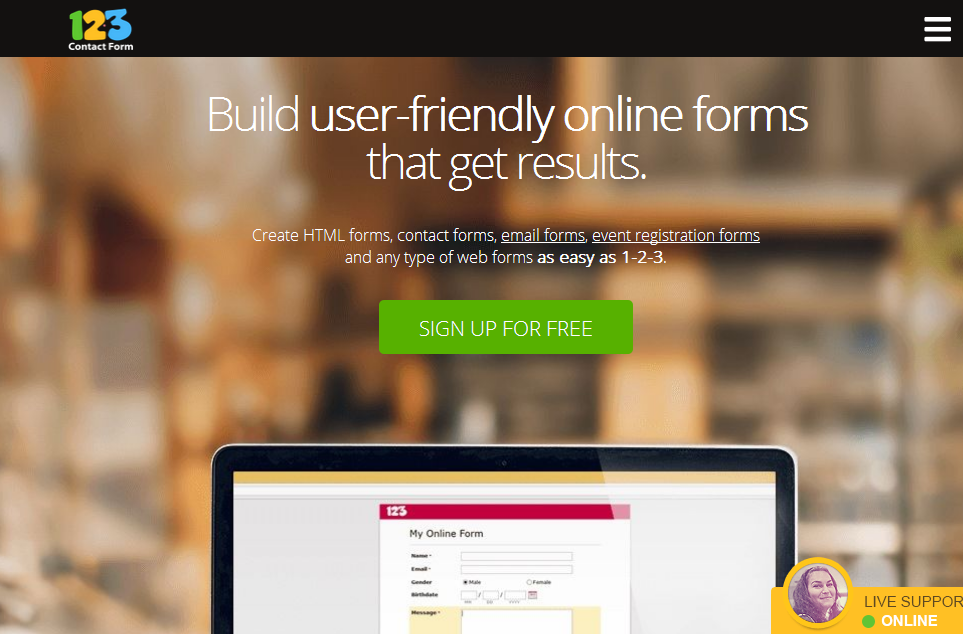 123ContactForm is not only a paid online tool but they also offer a forever free basic plan that users may benefit from. They also provide white labels, domain aliasing and SSL encryption for better security and branding. Their main aim is to bring form building to the level than anyone can use. This means no codding skills are required. However, they also provide a custom CSS panel for the more experienced to use if they want to apply additional styling. You can also integrate order forms with payment processors like PayPal and Stripe for online selling.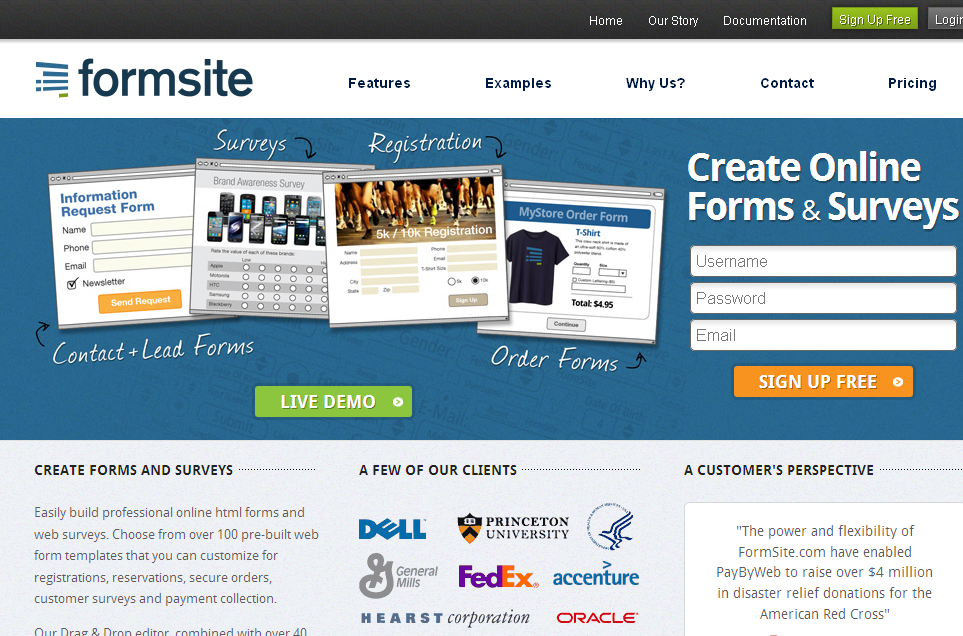 FormSite's flexible service levels support customers of all sizes from free through enterprise. The intuitive form builder lets you create online forms quickly and offers lots of features and settings that many of their competitors don't, such as full access to your form's styles, unlimited email notifications with conditional logic, PDF features, analytics tools and reports, and lots more. Combined with their extensive online documentation and giant collection of built-in templates, FormSite services provide a great value for organizations at all levels. Bonus: Check out their 14-day trial of their Pro service.

Formstack is a popular online form building tool that comes with several ready-to-use templates. With easy drag and drop features, you can position various fields and design an online form easily. Moreover, Formstack offers social media tools to embed online forms on Facebook or LinkedIn page. It also performs data storage, form testing, analytics and more.
Also Check: 10 Best Free Software Tools for Editing PDF Files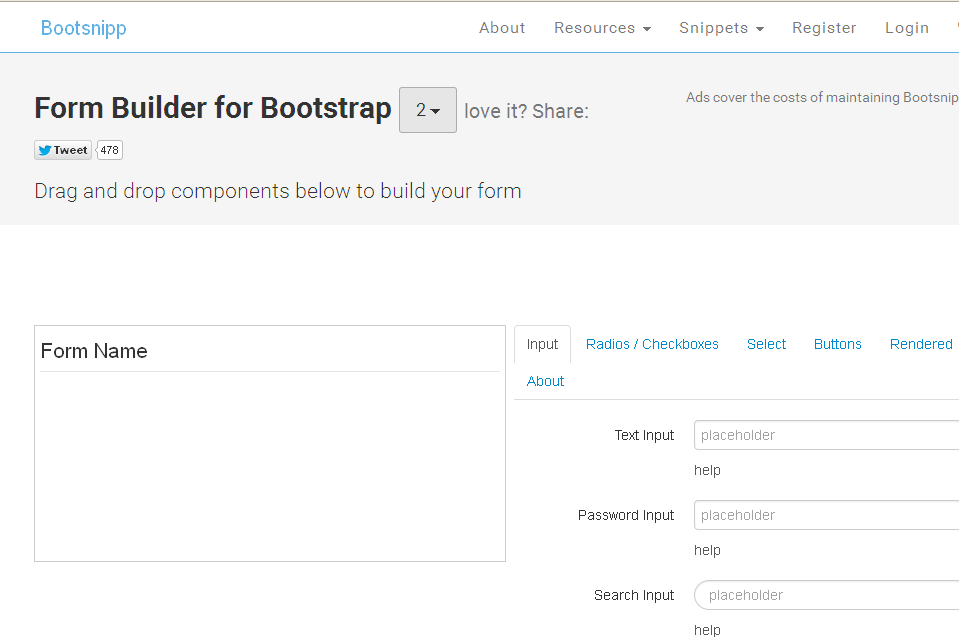 Bootsnipp is a robust online form building tool for bootstrap. It consists of HTML snippets and several form building components, such as text input fields, checkboxes, buttons and more.

EmailMeForm is a paid online form builder for designing various types of forms, such as contact forms, registration forms, survey forms and more. The tool has a built-in theme gallery to explore a variety of themes for your forms. Additionally, it has pre-set field types, support for foreign languages, a drag and drop interface, several font types and more.

Orbeon is an online tool for building professional, single and multi-page web forms. It offers modern features, such as defining validation rules for form fields, specifying errors or warnings, displaying alert messages for users and more. You can also create your own input fields and field labels.
Also Read: 10 Best Online Invoicing Services for Your Business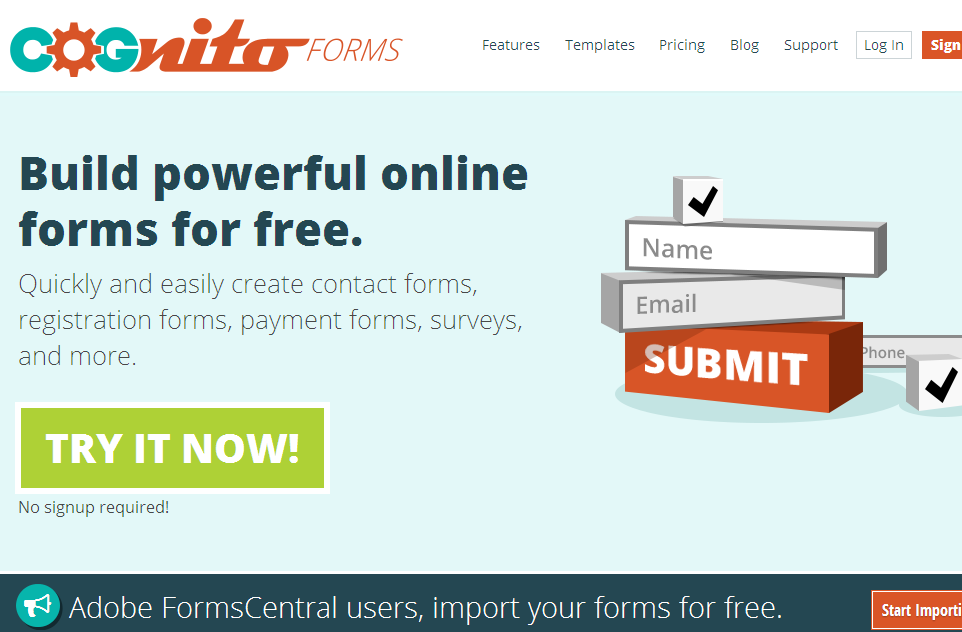 Cognito Forms is an online source to design web forms for contact, registration, survey, payment collection and more. It offers both free and paid plans for single and multiple users. Cognito Forms provides several online form building options, such as ready-to-use templates, email notifications, data export, rating scales and more.
 Conclusion:
With that, we come to the end of our list. Now, you must be aware that online form building is convenient and it also has a scope for variety. It is probably because forms can be used in multiple contexts. For instance, a simple form for registering a free health check-up drive will have a few more relevant fields other than the basic name and address fields. It would require visitors to fill up fields and tick checkboxes that need information about any past illness, diet, present syndromes and more.
A lot of online form building tools offer features, such as integration with database, adding custom fields, facilitating error notifications during form-filling and more. Depending upon your requirement, you can choose a particular service provider for getting your work done. You can share your feedback about this post in the comments box below. Good Luck.