Most people will judge a website at first glance, which means that the design really matters. For that reason, the beauty and creativity of a well-designed website should not be taken for granted. Web designers are tasked to make sure that they design websites that will be attractive to web users. A well-designed website communicates that your products and services are well packaged, and this elevates the confidence of the potential buyer. Use web design to elevate the trust between you and those shopping online. Here are some stunning eCommerce web designs for your inspiration:

Minimalism is highly attractive, and communicates clearly and easily to the web visitor. This design showcases modernity and class. The website is all about stylus for touch screen devices, which is clearly what the image is showcasing. A simple image can communicate a lot and when used together with just a few words, your audience can clearly understand what your website is selling or trying to communicate. It is the kind of design that will trigger curiosity in any online shopper, prompting them to visit your website just to learn more about the products on sale.

A very simple but great looking design is what you get here, with a perfect color combination that is not only attractive, but that also sells class and elegance. Large and clear images of great quality are what sets this design apart from the others. Furthermore, this is a website that people will find easy to navigate which will lead to faster conversions.

This is a stunning design that can easily stand out from thousands of website designs on the web. You can choose to use bright colors and large images to make your design more bold, which is what attracts online shoppers. This kind of design leaves online shoppers with a need to learn more about the brand, which is what will increase traffic to your website and consequently give you a good ranking on the web.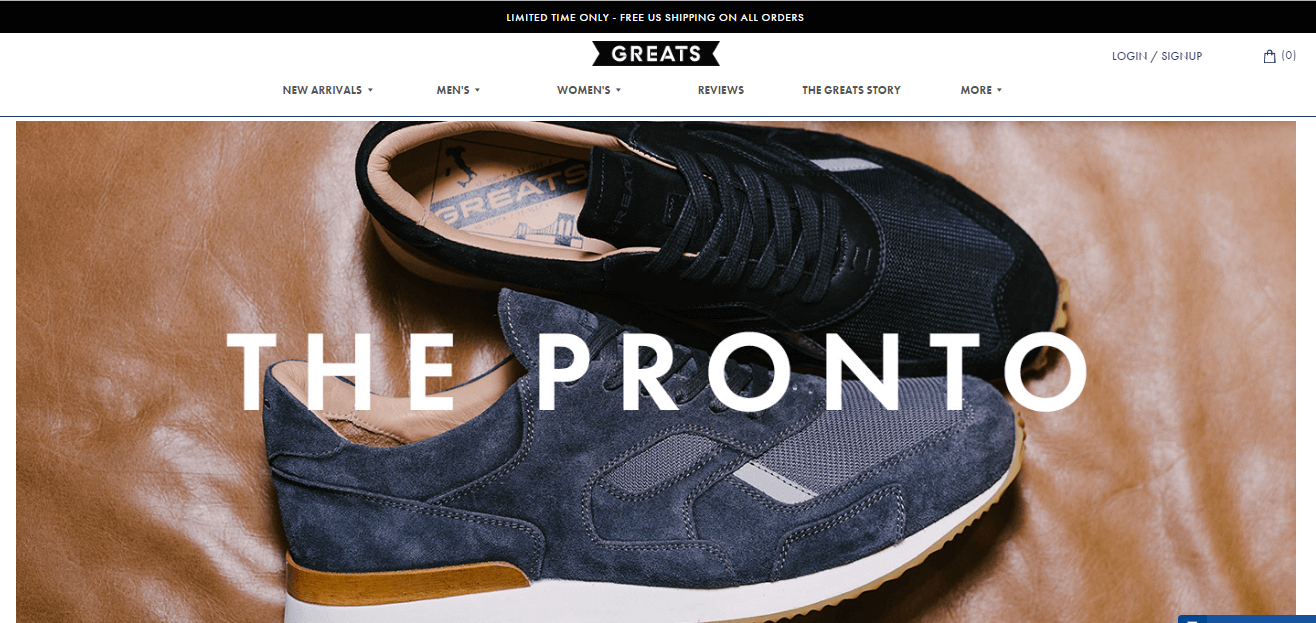 You do not have to go through the content on a website that uses this design to understand what it is all about. This is a design where the images speak much louder than the words. The images are clear and makes it possible for you to make a compelling comparison between two products. Just two images, a few words and perfect color combination are enough to bring out an amazing design that will have potential shoppers quickly making a purchase decision.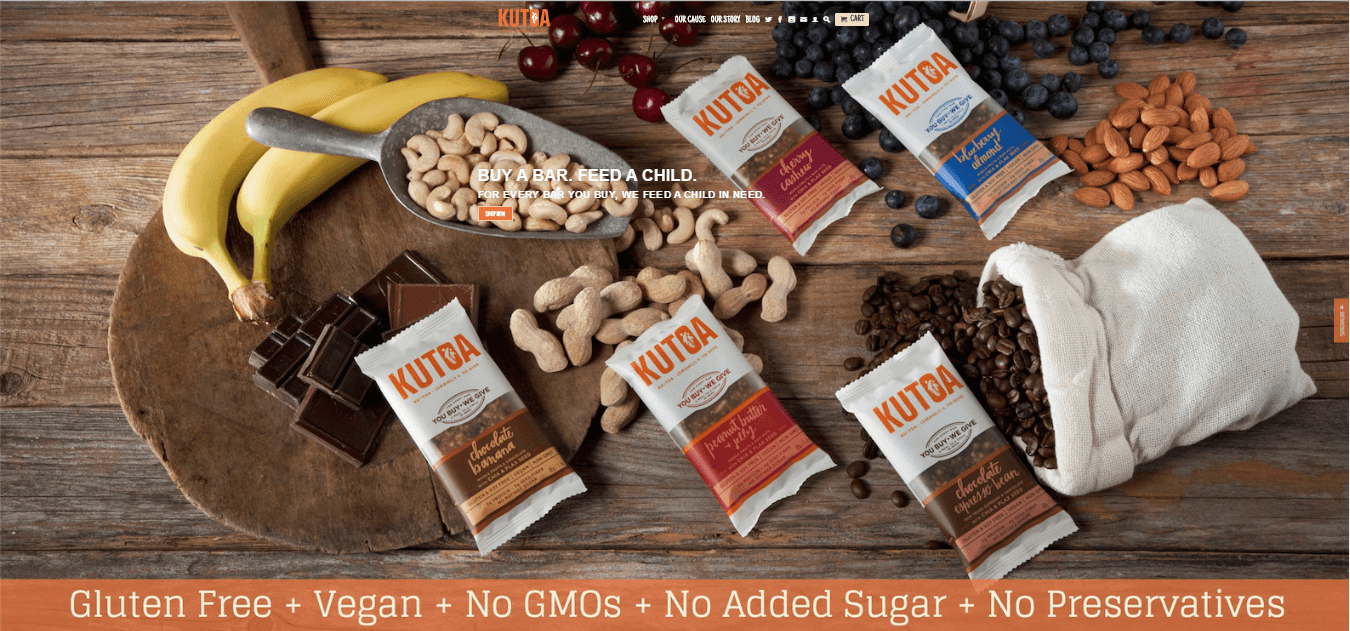 This design is all about display, and showcasing as many products as possible on the first glance. Rather than being heavy with text, it uses pictures which are linked to pages that are rich in information. Use the pictures to tell the entire story of your brand, and rope in potential buyers of your product with an emotional connection using this design. It is hard to ignore such a website on the web.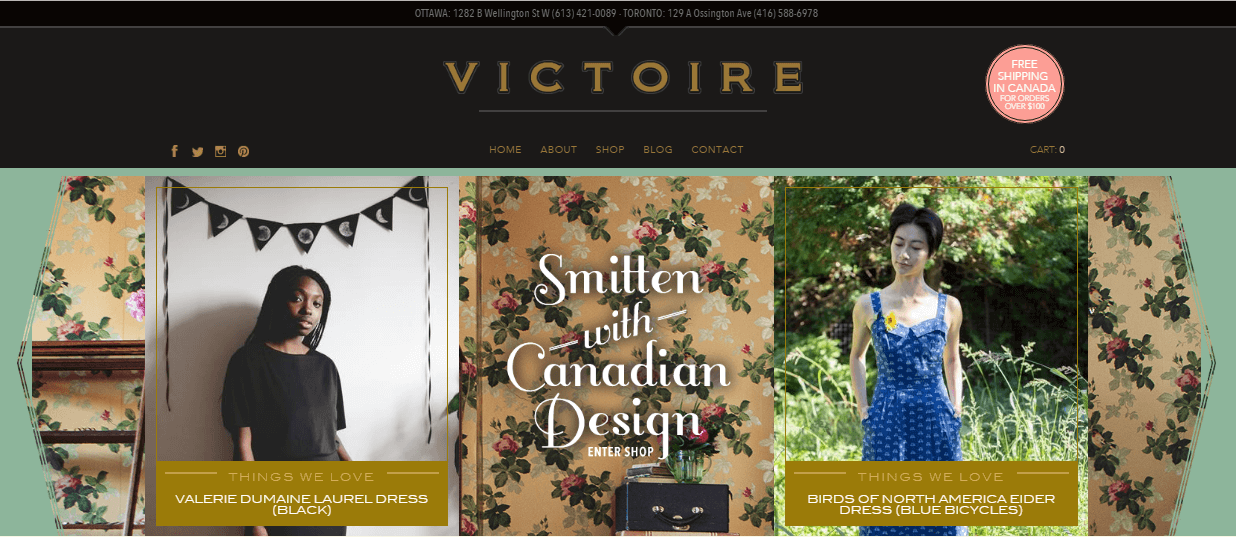 This is an ideal design for clothing and accessories. The layout of the design communicates elegance and class. Furthermore, it looks as though someone has stumbled along a hidden secret. The design is clean, with minimal fluff and few words that are very clear on what the brand is all about. The chosen typography is highly elegant, but also a little playful. From this, it is clear that less is more when it comes to ecommerce web designs.

Should you be selling linens or household items that are numerous, then this is the design that you should choose. With this design, you are able to use bold images which will clearly communicate what you have to sell. The information is clear as well. It is a very clean design, great looking and hard to ignore even if this is not what you were looking for on the web. It is a perfect way to sell your brand without use of so many words or images.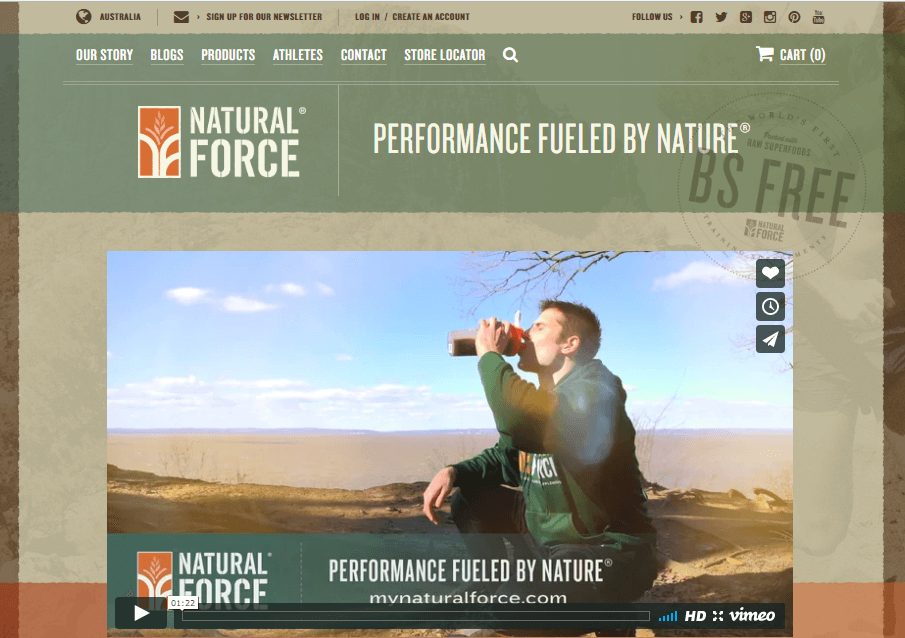 You can use this design for inspiration. It helps communicate with words, as well as with pictures. The pictures accentuate the information in the words so that the message communicated is well rounded. To make a purchase of what is on sale, a potential shopped simply clicks on products and will see pictures of all the products that they can buy. The colors that are chosen on this site appear to be bold and neutral as well. This reduces distraction and ensures that the potential customer focuses more on the product offering.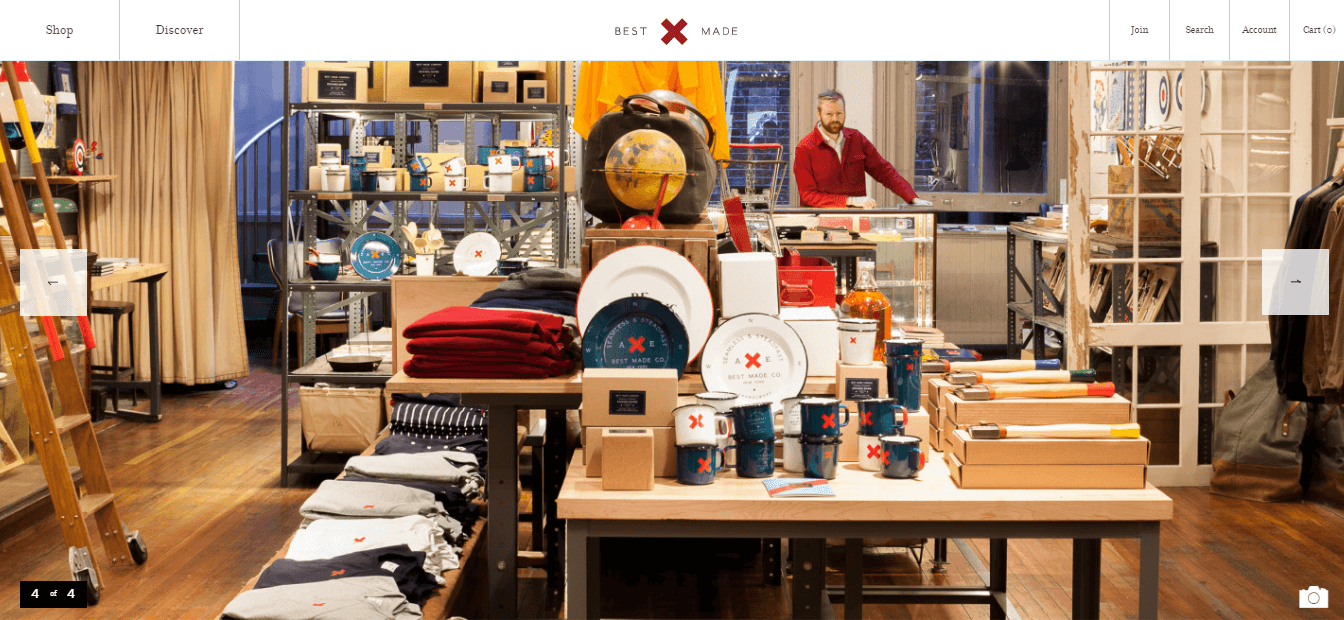 This is a stunning website design that has you believing you have just unearthed a treasure chest. You can easily tell the kind of products it is selling without necessarily going through the website content. The company deals with quality products that are clearly displayed on the homepage of the website. The choice of colors makes this design bold, and this is what sets it apart from the others on the web. It has accents that draw your attention. At a glance, you can easily tell that the products the website is marketing are many.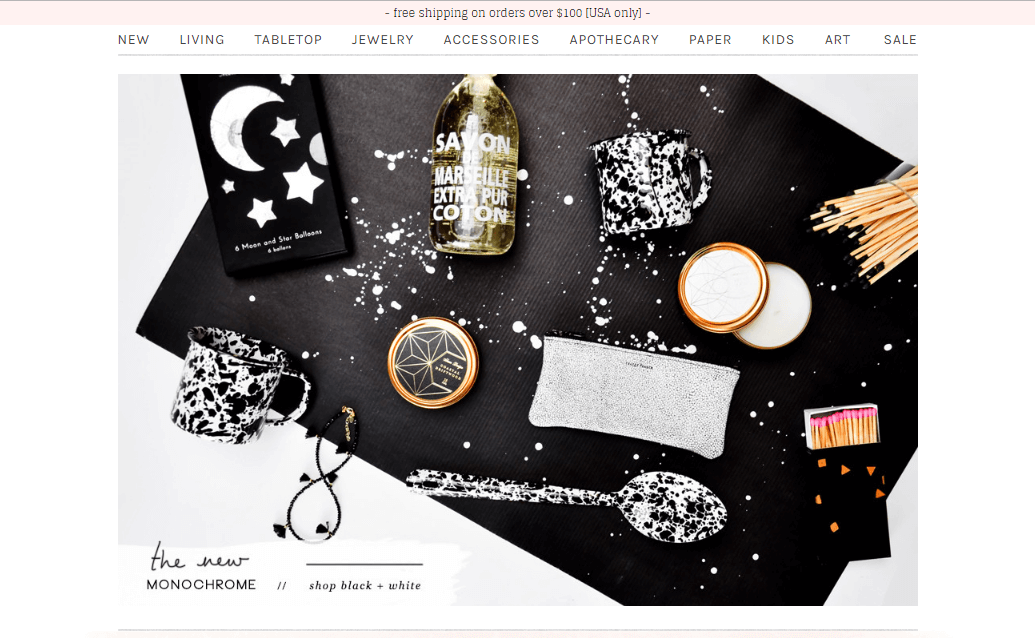 This is an ecommerce website for a company dealing with all manner of goods for living. The company sells modern, unique home and life wares in different categories. Its design is great looking, clean and very minimal. The choice of colors is good too, making it a kind of website that is hard to ignore. You can easily tell the quality of products it is selling without going through its content. The different categories of its products are clearly listed to make it easy for website visitors to go to the right page with minimal hassle.
A great looking design with good quality and large images is what many online shoppers want to see today. It has to be clear and bold too, for it to stand out from the rest. These designs will help you to elevate the traffic to your website, and will push more conversions.