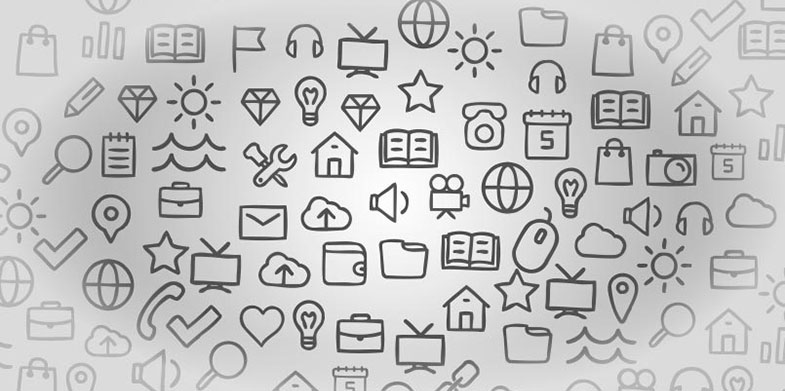 Motion is an excellent tool for many webpages, as it helps to retain the attention of a user once they visit a site. However, including flash video on the landing page of a site may make the page heavy, meaning that it takes a longer time to load, which affects the total customer experience. It is still possible to have some movement that will elevate the interest of the user, and this can be done by making use of stunning GIFs.
To draw the attention of the user, and lead them to social media pages and other sections of the website for increased interaction, add animated GIF's to your webpage. These could lead to guests on the site taking in more information than usual. Here are 10 fantastic options that are worth your consideration.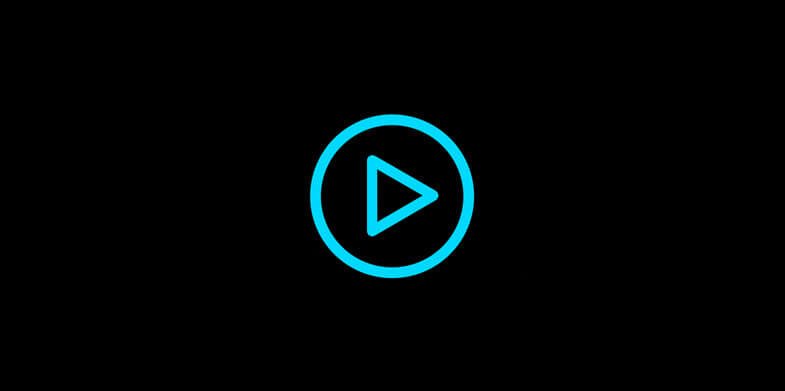 You can easily draw attention to a music player on your site with this play/pause GIF. The black background with the neon in the forefront are sure to draw the eye, and when the GIF changes to reveal the pause button, it becomes clear that one should click on it in order to listen to or access some music. It does not work as a music player button, but it does make it clear that music is available.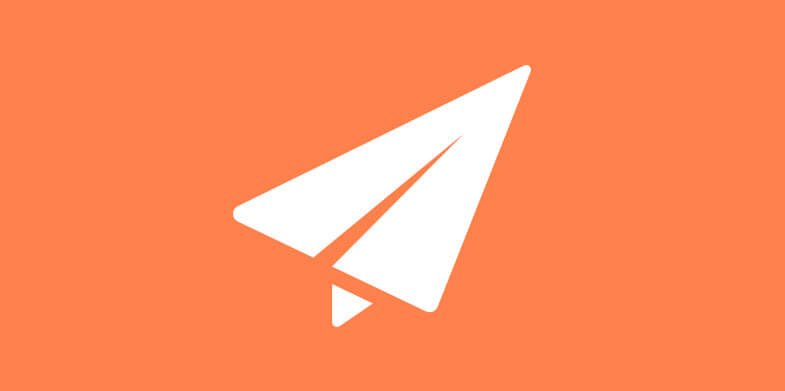 This GIF was designed by Tamas Kojo and it depicts that an email has been sent. The GIF starts with an envelope moving into the middle of the screen. This envelope then appears to open and be transformed into a paper plane. Upon taking this form it takes off, as though to find the person for whom it is intended.

This is the GIF that you can place on your website when you want the visitors to realize that your page is responsive and can be read from any mobile device. It has been designed by Karol Podlesny and reveals various screens against a grey background.

This GIF shows that something has been successfully saved. It has a white symbol that is against a sky blue background. The symbol reveals a tick within a circle. The circle is enclosed in a square, much the same way the old floppy disks used to be. The changes in motion are found within the circle, and also when the arrow turns into a tick. This was created by Justin Nurse.

This is an animated GIF that helps one focus on the search bar. It appears as the search symbol and then changes into the search bar symbol, as though someone was about to input some information and await the latest results. The white of the icon is well highlighted against the bright pink background.
Also See: 10 Websites for Designers to Generate Icons

This is an icon that is quite small, and it has a white background for the purpose of creating a contrast. The symbols themselves are in a light blue color. The GIF changes shape, from something that resembles a cloud to a circle. Then, it says things are uploading and the writing then says complete. Before that, the messages say upload and alternates between the color blue and the color gray.

When you are preparing to send a document, there are often situations that you need to provide an attachment to the file you are sending out. Designed by Roman Bulah, this is a perfect animated GIF to use. It contains the symbol of the paper clip which is understood as being the symbol for adding an attachment. In addition, the paper clip is surrounded by a circle which turns green when the ends of the circle meet. Then, the document attaches itself to the hair clip which is an indication that the document has finished attaching.

This is amongst the most popular GIFs that you can come across, made by a range of different people to match the designs of their websites. This specific one has been created by Kenny Sing, and shows an alternating open and close symbol in white, against a bright orange background. If these colors are not suitable for your own website, you can explore some of the other menu open / close GIFs that are available.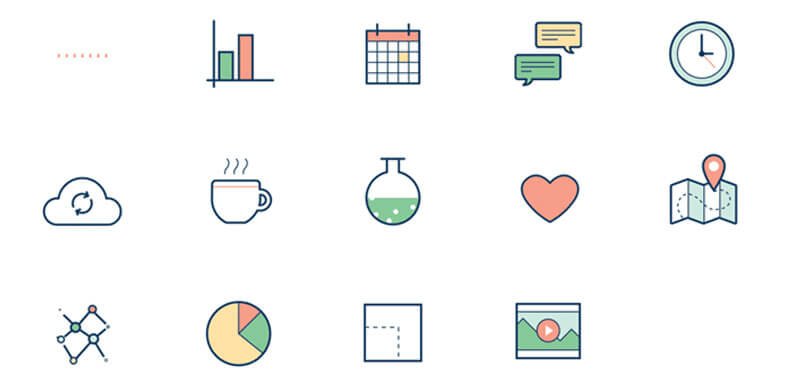 Sometimes, one animated GIF on your website is not enough, and you want to create a certain presence by ensuring that there are a range of them available. This is possible if you choose to download an entire set of animated GIF icons from Animaticons. They are available free of charge, and one set typically has a total of 20 animated icons. In the essentials set, there are various options that you can explore. To begin with, 10 of the animated icons are available in full color, whereas the balance are available in black and white. These have an advantage over some of the others as they have transparent backgrounds, making them easier to integrate into a website of any kind and color.

When loading a page, rather than having the traditional bar or circle that indicates how much time is left in loading. However, with modern times it is better to have an animation. This one has been designed by Jeremy Martinez for a fast food shop and it is interesting to look at because every few seconds the symbols and their positions change. This is an excellent way to work on your visitor's curiosity and retain their attention on your web page.
There are so many different GIF's that you can find online, and when they are used well, they will ensure that people find themselves spending more time visiting your website. In addition, incorporating movement in web design provides an edge that may not be present on other sites that are simply static. Movement reveals a competitive advantage, and may lead one website to be visited much more than another website that is in a similar field.