The internet has changed the way people shop, and now more people are shopping online rather than offline. E-commerce websites are therefore some of the popular websites you will find on the web today. A lot of businesses are now online and startups are starting with websites in order to define their online presence. Designing for an e-commerce website is big business for many web designers. You need great inspiration from some of the best e-commerce websites on the web in order to come up with a design that will not only impress your clients but also the users.
Here are some of the most inspiring e-commerce websites you will get today:

This is one of the most amazing ecommerce website you will get on the web today. What sets it apart from the others is its use of great color scheme as well as subtle animations. These are what gives the website the style and personality you will love in an ecommerce website. When you hover over the icons, animations pop up with some feedback. This is what makes it a little interesting for any internet user.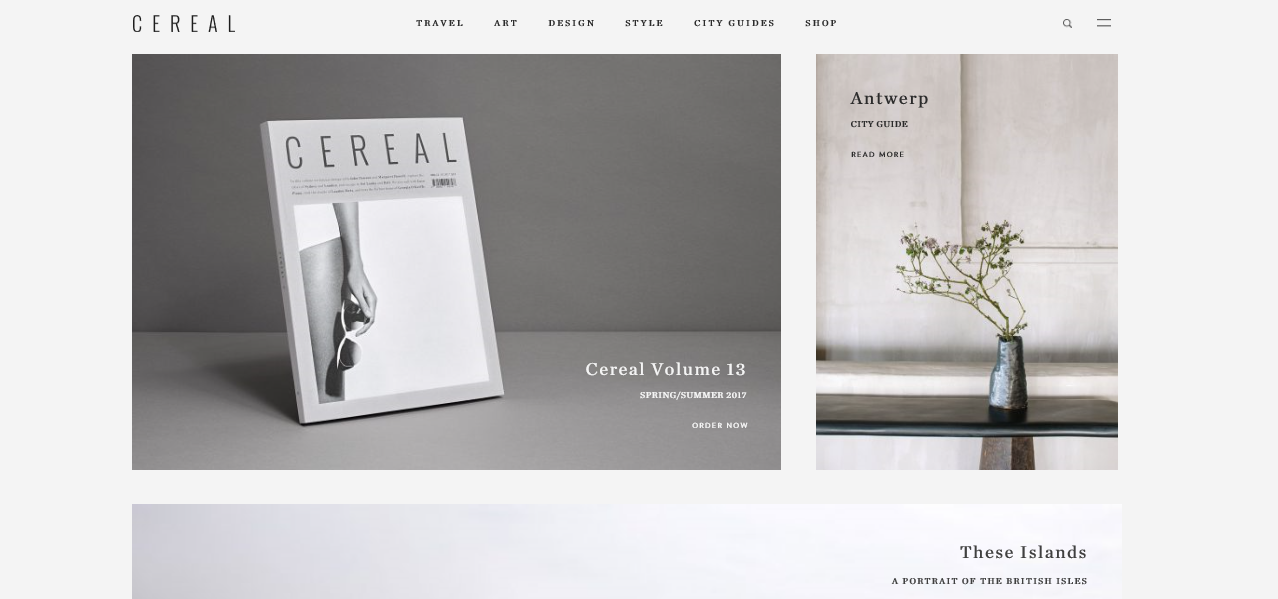 This one is simple and clean ecommerce website design that deals with travel, art, and design and style matters. It is a website of a biannual travel and style magazine, a company that is based in the UK. The design has been creatively done in order to showcase exactly what the website is all about, which is art. A minimal design will always stand out and push an online user to find out what this is all about. The website itself is easy to navigate for users to search for what they might be interested in.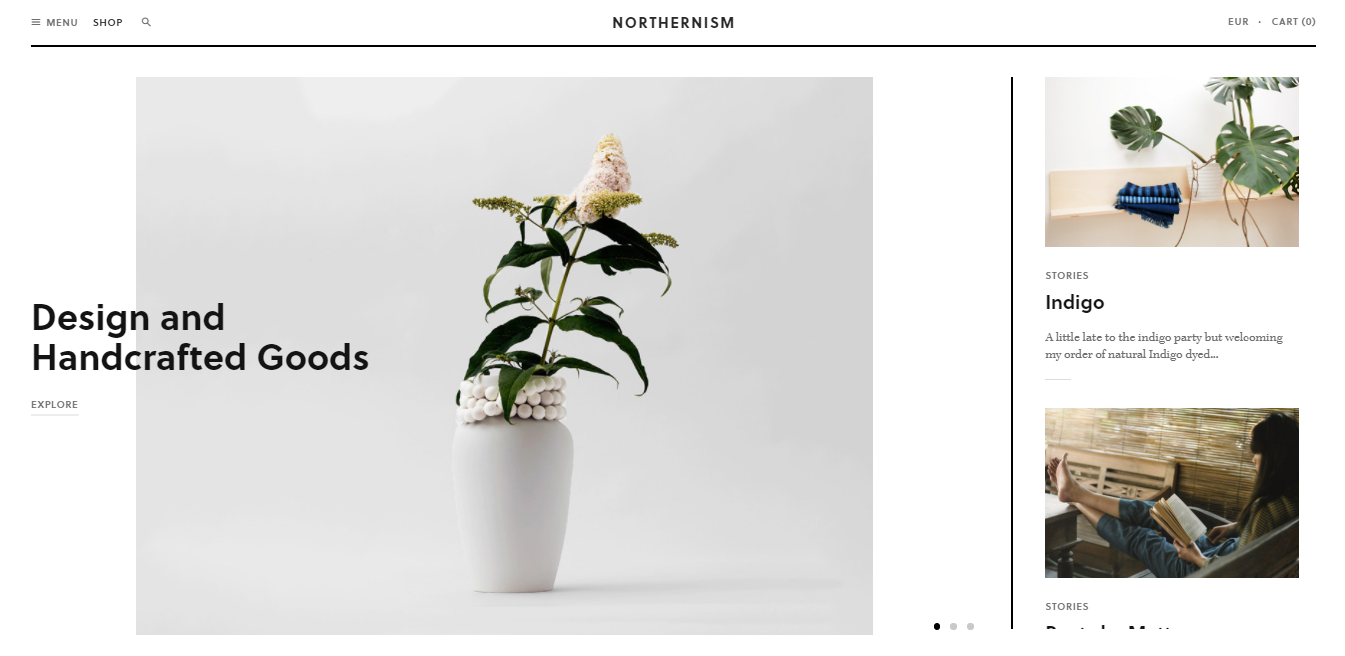 This is a very minimal website design and therefore less demanding for the users. It looks and feels fresh, therefore can keep the user glued on it for a while. It is a very organized design, with images and texts on a grid, which is a little different from what is seen on most ecommerce websites. There is enough whitespace to allow the user to go through the website without interruptions.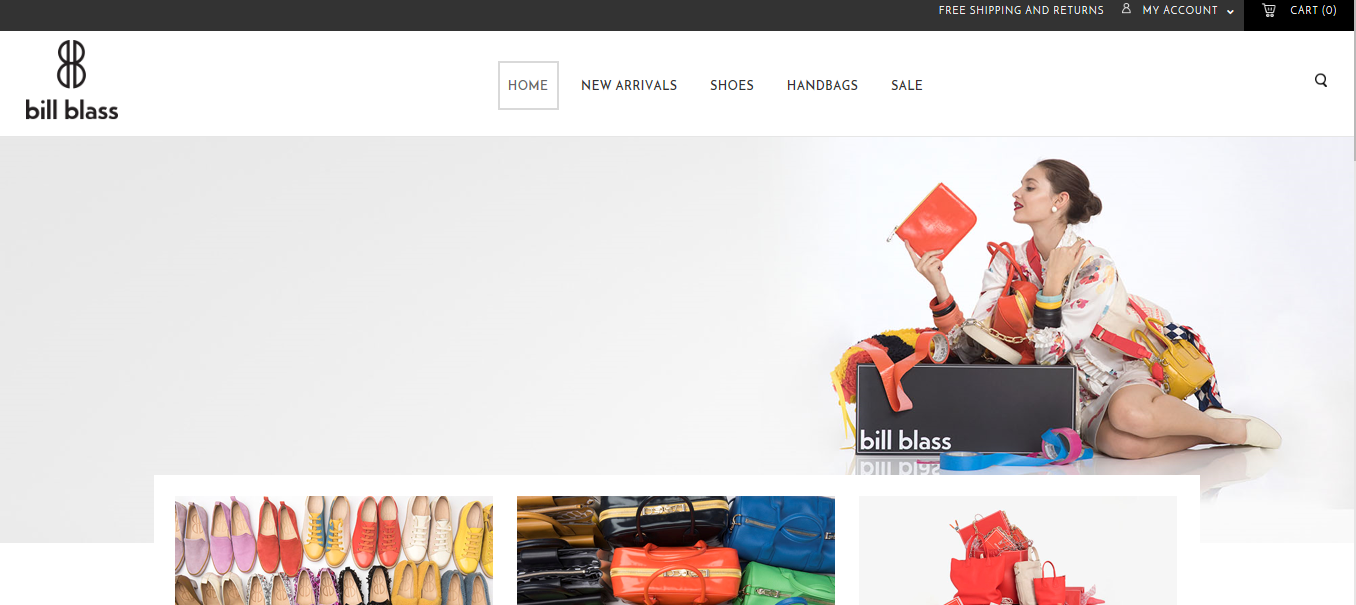 This is a very creative layout for a clothing retailer website. It can easily stand out from many websites on the web. Instead of displaying images on separate boxes, the designer decided to place their inventory in as stream on the home page for it to appear as if it were just one big image. This, plus the use of great and exciting colors makes it a beautiful web design that can attract and keep users coming back.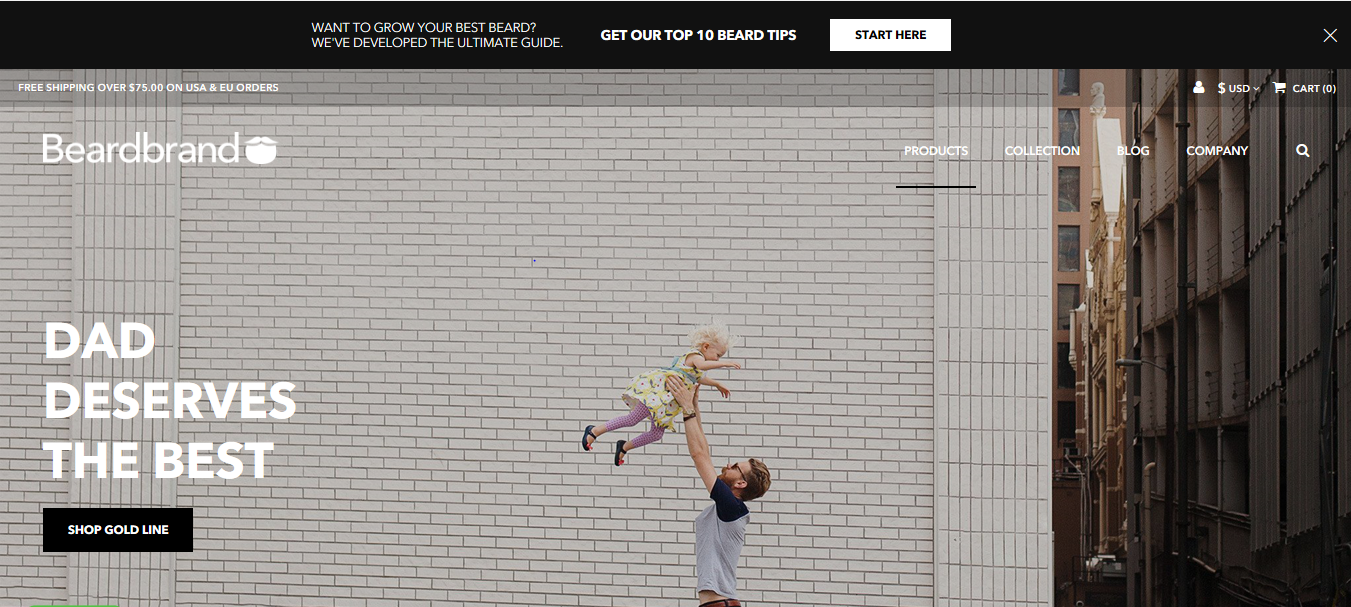 This is an amazing website for anyone who wants to grow their best beard. It has everything that a beard enthusiast might be interested in. To start with, the website is very well organized, with everything in its own box, to make it easy for an online shopper who might be interested in one thing at a time. It is easy to go through it to see what you are interested in. Use of striking colors and large images works to bring out the website design as one of those that are hard to ignore.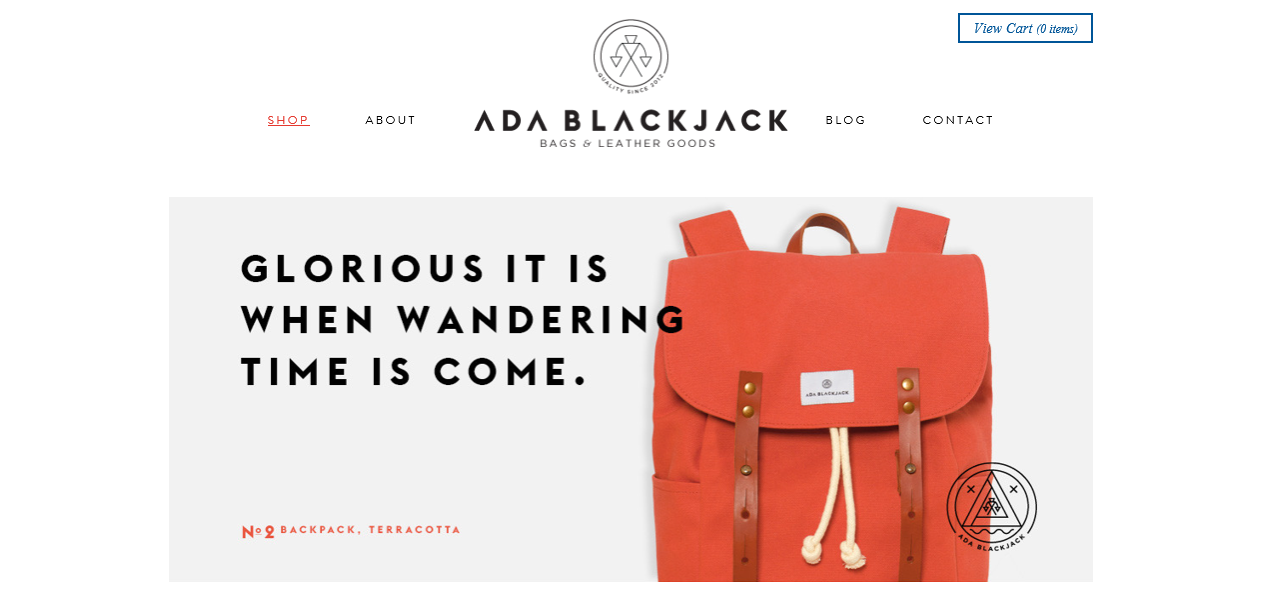 This is a website about leather handbags and other goods. One of the things that stand out from this website is use of large images. The website is clean and very simple, something that attracts modern day online shoppers.

This is a great looking design for an E-commerce website that deals with footwear. The website design is minimal and clean, making it easy to navigate for online shoppers. Large images have been centrally placed in the middle of the webpage, with enough whitespace to avoid any distractions for an online shopper that is interested in finding out what is available. The neutral colors are quite impressive, giving us a website design that is hard to overlook.

This is an e-commerce website for a wallet maker. The designer in this case has used a simple layout to bring out an amazing website design. There is a lot more on this website though because once you dig deeper, you will find a wide variety of differently designed web pages that highlight the individual products the company makes. There are demonstration videos too, which add a little fun to the website.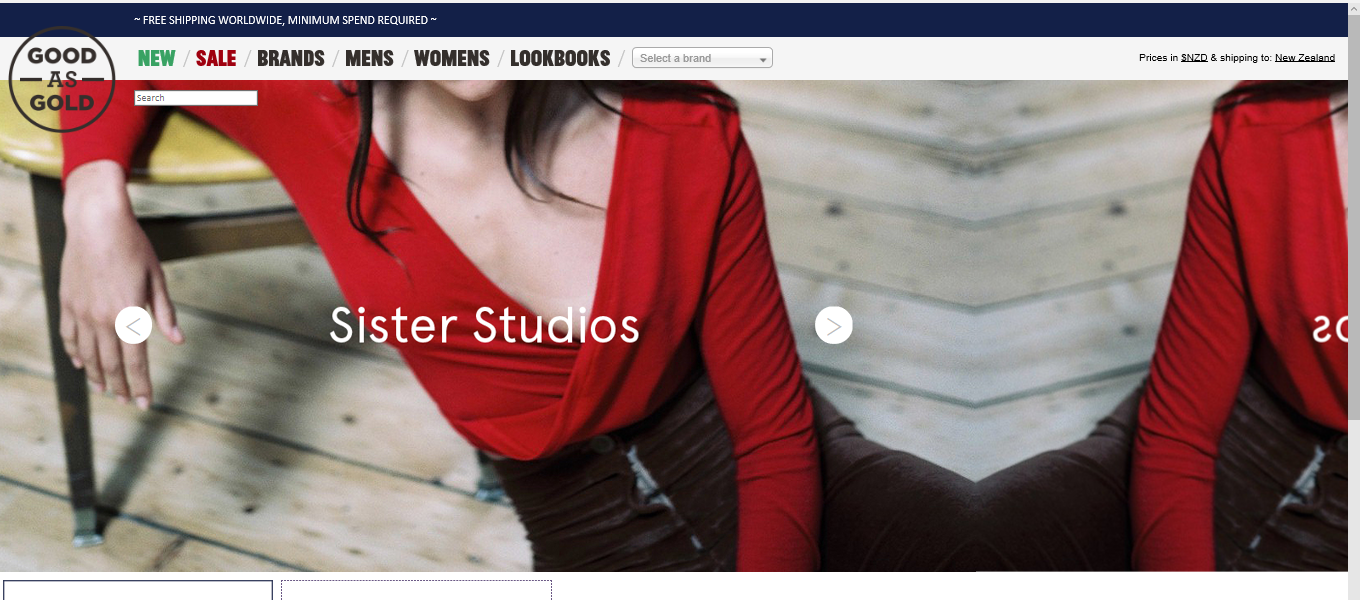 This is a jewelry website that is based in Wellington, New Zealand. It is a very loud E-commerce website design that is also quite impressive and therefore hard to ignore. It uses big homepage images that will entice an online shopper. It also provides many ways to navigate the website. Once you click on the link, the logo turns into a loading spinner.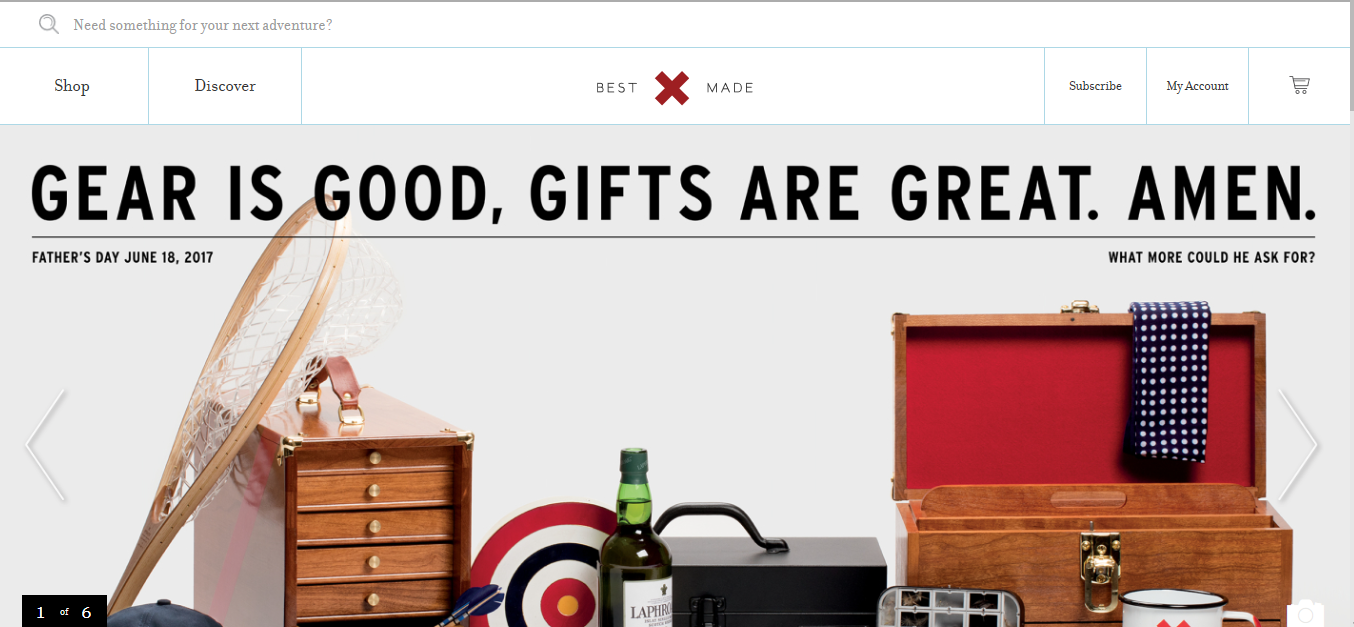 The website is all about those beautiful items you never thought you needed but later find out you do. The website design is minimal and clean, therefore easy to follow through by users as they look for what they might need. All the products are displayed on the white backgrounds in order to be at the center of the webpage. The menu section is beautifully and simply designed in order to give users access to all the other areas of the website.
Ecommerce websites need to stand in order to be noticed easily by online shoppers. They also need to have good user experience so that the user can stay on to find out all about the company or brand. Designing a great ecommerce website is not hard if you have an idea about what your clients need. With inspiration from some of the most beautifully designed ecommerce websites on the web, you should be ready to work on your next project.