Lead generation is one of the best methods, when it comes to getting information of your target customer base. Lead generation has been there for a long time now in the industry and there have always been new methods of how to generate leads for a business. In this article, we are going to look at the power of Facebook for lead generation.
Facebook is by far the biggest social media on earth with around 2 billion of active users and with an interesting advertising system, Facebook can help you get a lot of leads within a very short period of time if you know how to go about it.

1. Good Landing Page
A decent landing page is what you want more than anything when you are trying to get more leads. Remember, a good landing page doesn't necessarily mean that you will have to use a lot of content and image in your landing page. You should always keep it simple if you want to get the best results. There are tools like Leadpages that can help you create a good landing page. The best idea is not to experiment too much when it comes to landing pages.
2. Video Is Better
The importance of video is growing rapidly when it comes to social media and Facebook is no different. Facebook now has an advertisement guideline only for the video part of it. Their rule is simple and it gives you a better reach. If someone does not watch your video for up to three seconds, then Facebook doesn't charge you anything. Also, the auto play feature on mobile helps your videos to get more views. This will almost always result in more leads.
3. Offer Something Valuable
Remember, you are getting an email and the person who will give you the email needs to feel that he is winning in this exchange. The stuff that he or she is going to receive should be valuable enough to excite him or her to put his email on your list. Therefore, you will have to offer something valuable in return of the email.
Now, it completely varies from industry to industry and there is no way to predict what will work on your industry or niche. Only you are good enough to figure that out.

4. Odd & Funny Works
Facebook is a very interesting place for everyone. At the core of everything, this is a social media platform where people come to have fun and engage with things that they like. Therefore, odd and funny content can work at times and they can perform way better than the traditional ones if you know how to do it right.
However, there is no way to predict whether a funny content will work or not. You will have to test it on your own to figure out whether it does or does not. If it does, you will get brilliant results almost every single time.
5. Keep it Simple
It is very important that you understand that if you want to get the best results, you will have to keep it simple. If you are using image based content for your advertisement to get links, make sure that you check with this Overlay tool beforehand. This tool will tell you whether your advertisement carries more than 20% of text or not. If your ad carries more than 20% of text in it, it will not get a good amount of reach which you do not want.
6. Target a Good Amount of People
Do not shy away from targeting a huge amount of people using your advertisement on Facebook. Yes, it is true to start small but the amount of people who hang around on Facebook is huge and there is no reason that why you would not take that opportunity. Do not go too big if you are new to this, but try not to go too small either if you are confident about your advert and the landing page.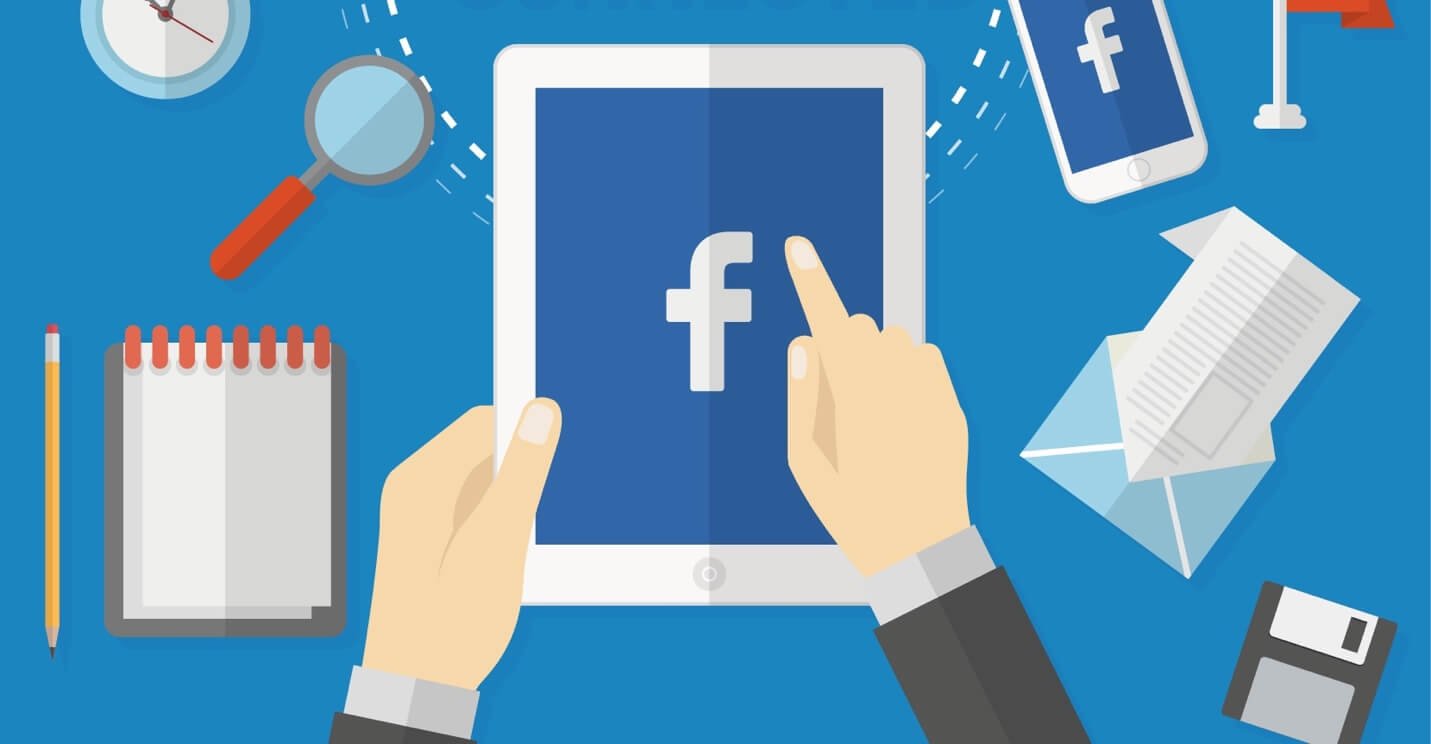 7. Use Lookalike Tool
Facebook now offers you a brilliant tool to target audience who are similar to your target market. This is called the lookalike tool and you will see the option to target the lookalike audience of yours when you are using Facebook Pixel to advertise. You should not miss this opportunity because it is Facebook who is telling you who to target in this case.
8. Use Live Videos to Remind People
The notification of live video is always received by everyone who likes your page or who are on your profile. Facebook gives a good number of visibility to Facebook Live videos as it is a new tool. Therefore, you can use the power of Facebook live to advertise your lead generating page. You can either directly link your lead capturing page on the description of your Facebook live or you can also simply remind people about why it is important to take the offer that you are offering.
9. Add Call to Action
Always add clear call to action of what you want people to do. Something that seem obvious to you might seem very difficult for someone else to do and there is no reason to take that chance when you are trying to get leads. Also, make sure that you are not asking people to complete too many steps when it comes to giving you their email. Each additional step might make you lose potential leads. If you do not need their names, there is no point in asking for it. Simply ask for the emails and that is it.
10. Keep Testing
Always test your audience when you are advertising on Facebook for more leads. There are a lot of advertisement types that you can choose and there are a lot of different ways to test whether something works or not. Make sure that you are doing enough testing before quitting your Facebook lead capturing mission.